Amazon Prime Day 2023: official October dates announced and the deals to expect
Amazon's first ever Prime Big Deal Days is set for October 10-11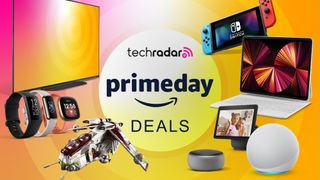 We've been excited about a second Prime Day sale ever since Amazon announced another one was coming this October. Now we have the official dates too – Amazon's first ever Prime Big Deal Days will be held October 10 to October 11.
That's not all – like the actual Prime Day sale in Australia runs for 65 hours, so will this one. With deals from Japan, Germany, the UK and the US available to Aussie shoppers, our sale will end only when it does in the US West Coast, so at 5pm AEDT on October 12.
This should give us an excellent idea of what to expect from Amazon during November's massive Black Friday 2023.
Amazon Australia says we should expect deals from the likes of Bose, Logitech, Breville, De'Longhi, Ecovacs, Eufy, Miele, Philips and more. So there's going to be a lot of tech on sale. In addition, Amazon has confirmed there'll be deals from Nintendo and PlayStation too, so there'll be plenty to look forward to in October.
According to the initial announcement made earlier this year, Amazon said Prime Big Deal Days will have "the best deals of the season". We're as yet uncertain whether this means we'll see some record-low prices ahead of Black Friday or not, but we can hope.
As with any Prime Day sale, most of the deals – at least all the best deals – will be exclusive to Prime members. So it might be prudent to make sure you've signed up for a subscription ahead of the sale. If you've never tried Amazon Prime before, then know that new customers are treated to a 30-day free trial, so you can use that to shop the upcoming sale, then cancel any time if you're not happy with the service.
So what else do we know about Amazon Prime Big Deal Days?
Amazon Prime Day 2023: everything you need to know
When is Amazon Prime Big Deal Days sale in 2023?
Amazon Australia has announced that its first ever Prime Big Deal Days – or as we've taken to calling it, Prime Day in October – will kick off at 00:01am AEDT on Tuesday, October 10. Local Australian deals will end at 11:59pm AEDT on Wednesday, October 11 but, as with our marathon Prime Day deals, Prime Big Deal Days in Australia will go on for longer. International offers from Amazon Japan, Amazon Germany, Amazon UK and Amazon US will end at 5pm AEDT on Thursday, October 12.
When was Amazon Prime Day 2023?
Amazon Prime Day 2023 kicked off at 00:01am AEST on July 11 and local Aussie deals were available until 11:59pm AEST on July 12. Unlike the US or the UK, we get an extended Prime Day sale in Australia as we get to shop international offers on the local site shipping in from Japan, Germany, the UK and the US. So until the sale ends on the US West Coast, our sale continues – a full 65 hours! So the Australian Prime Day in 2023 ended at 5pm AEST on July 13.
Will there be a second Prime Day in October 2023?
In one sense, yes, there will be a second Prime Day this year in October. However, it's not being called "Prime Day", but has been given the title of Amazon Prime Big Deal Days.
It might be a mouthful, but considering it will last the usual duration as our actual Prime Day in July, we think it's as good as having a second Prime Day this year.
How often is Prime Day in a year?
Amazon Prime Day is typically held only once a year, usually in July. However, if Amazon's new Prime Big Deal Days becomes an annual event that matches the July offers, then we could sorta, kinda say that Prime Day is 'unofficially' held twice a year. There is no precedent for this, though, so we'll just have to wait and see how this pans out over the coming years.
How much will Amazon Prime cost in 2023?
Amazon Australia announced a price hike for its Prime subscription earlier this year, and now costs AU$9.99 per month (up from AU$6.99) or AU$79 annually (from AU$59). The increase is already in effect for new subscribers, but will hit existing Prime members on their next renewal date that falls on or after June 28.
While that might seem like a steep price hike, it could still be well worth it if you shop quite regularly on Amazon – even a single item costing less than AU$20, for example, can be delivered to you in day or two for free if it's Prime eligible. Plus you get access to more of Amazon's services, including Prime Video.
Check out our dedicated page on what is Amazon Prime to find out if it's really worth the money. And click on the buttons below if you'd like to sign up and get a 30-day free trial.
How do I become an Amazon Prime member?
To be eligible for the Prime-exclusive offers, you need to sign up for a Prime membership for AU$9.99 per month or AU$79 for the whole year.
How to sign up for a free 30-day Amazon Prime trial
1. Go to Amazon Prime
2. Select: start your free trial
3. Follow the instructions
4. Start browsing deals
You can start a 30-day Amazon Prime free trial and use that to get access to the sale. This option is only available to brand-new members who haven't used the free trial in the past, though.
As well as access to the deals, you also get to try out all the other Amazon Prime benefits while on the free trial, such as free delivery, Prime Video, Prime Gaming and more.
You can get more information from our dedicated 'what is Amazon Prime' page for a full breakdown of the service. You can also use that to decide whether you want to keep your membership going after the sale or cancel Amazon Prime within the one-month trial period to avoid being charged.
What deals can we expect during the second Prime Day in 2023?
Every year, without question, the best Prime Day deals are on Amazon's own-brand devices. While Prime Day 2023 in July didn't quite have the kind of prices we saw in 2022, we did see some good price drops on Kindle ereaders, and a few models of the Echo smart speakers and displays also saw some excellent discounts.
The bestsellers for Amazon, however, were the Fire TV Stick 4K Max streaming device and the Echo Dot (3rd generation), according to the retail giant. So expect more of the same later this year too.
We were also amazed at how steeply the price of an Ecovacs Deebot robot vacuum fell for Prime Day and, according to Amazon, that was very popular with Aussie shoppers both in 2022 and 2023. Amazon has already announced we will see offers from Ecovacs again in October, so expect massive price drops again on some excellent robot vacuum cleaners.
Bose headphones got some remarkable discounts, with the flagship Bose QuietComfort Earbuds II dropping to their lowest price yet. Bose has new QuietComfort Ultra buds and cans out for pre-order now, so chances are we'll see even bigger discounts on the QCE II and other older models.
Disappointingly, Apple products didn't see the usual price drops we've come to expect during Prime Day, and game consoles too were lacking significant discounts, so here's hoping there's something to get excited about this October. If not, we'll have to wait till Black Friday to see more tempting Apple and gaming deals this year.
Amazon Prime Day 2023: our predictions
We've never had a Prime Big Deal Days sale before, but if we extrapolate from previous Prime Day sales and other Amazon sales like Big Smile and Mid-Year Sale, then we can make some educated guesses on what kind of products we can expect to see discounted in October 2023.
The simple answer is to expect something very similar to what we saw in July. Of course, it's unlikely Amazon will simply copy every deal once again. However, if the event does take place then it would be wise to assume that a lot of the popular offers on Amazon devices such as the Fire TV Stick 4K, Echo Dot and Kindle will pop up again.
As for other products, this entirely depends on how it fits into each manufacturer's plans for the second Prime Day. We've already seen deals go live on Amazon from 24 hours ahead of the official sale start, so there's a reasonable chance that a few big brands could get involved ahead of time with Amazon's exclusive Prime member event. Based on that, expect laptops, headphones, smartphones and more popular electronics to feature alongside Amazon's own hardware.
If you've got a new Apple device in mind, though, it could be a good time to save big on last-generation hardware and some of the latest models released that year. We'll have a close eye on the new iPad 10.2 as well as the popular MacBook Air and the Apple Watch 8. This could be the time when the cheapest ever prices appear and previous record-lows are broken.
If we hear any more news over the coming months, we'll be sure to share it right here and update our predictions with the latest information.
How to prepare for Prime Day 2023: pro tips
Want to know how to make the most out of the next Prime-exclusive sale? We've collected together some buyer's tips and advice just below based on our own experience having covered Prime Day since it started in Australia in 2018. Some of these tips may seem pretty basic and straightforward to some, but they're definitely not to be overlooked if you're getting a shopping list ready.
1. Find an Amazon Prime free trial...
Amazon Prime Day is reserved for Prime members only. However, if you've not subscribed in the past, Amazon offers a free trial that you can activate in the lead-up to the event. Just be careful that you time your membership to run over the period of Prime Day. Once Amazon confirms when that is, you can work back to decide when to start your free trial
2. ..but don't rely on it
Last year we saw more retailers participating in similar Prime Day sales in order to steal a little of Amazon's pie. We expect eBay Australia will run its own discounts over the same period this year, which means you can shop around to find the best Prime Day deals possible. Ultimately, you could find a big saving on exactly what you want outside of Amazon where membership isn't necessarily required although eBay Plus members typically get to save more.
3. Know what you want to buy...
Going into big sales events such as Amazon Prime Day with an idea of what you want to buy is a great place to start. Sure, we all like to do a bit of digital window shopping, but knowing what you're after means you can filter out all that noise, dodge the lightning deals and get straight to the good stuff right away. Take the time now to research the price history of your chosen product, as well as the prices of its competitors over the last year – both cheaper and more expensive versions. With that in mind, you can go into Prime Day knowing for yourself what is a good deal.
4. ..but stay flexible
Even if you know everything about the one product you really want, it's unwise to assume that the particular tablet, camera, phone or whatever it is you're after will be on sale. Your heart may be set on a product but the big day can roll around and no savings are found on it. Does that mean you should give up? No way.
Take all that research you did in the days beforehand to look at similar products. Is there an equivalent cheaper item that's even less for Prime Day, or perhaps that slightly more expensive model is now reduced to a price more in line with your original item? Either way, you could get an even bigger saving or come away with a better product that you would have otherwise missed out on.
5. Get in there early...
When Prime Day begins, you want to be one of the first to check which offers have gone live at midnight – or at least first thing in the morning when you wake up. We don't think that anything is going to sell out in a matter of hours in this early window, but there's definitely a risk that the hottest deals will sell out as the first day goes on. If you see something you really want to buy, get it in your cart right away – you can always cancel the order before it ships if you change your mind.
6. ..but check back throughout the event
Just because you've managed to secure your dream deal straight out the gate doesn't mean Amazon is done. New Prime Day deals are released throughout the entire sales window and there are often limited-time lightning deals that may grab your attention. And sold-out products may come back at a later time if you missed out on something big.
How to find the best Prime Day deals
Amazon doesn't always do a great job of promoting the best Prime Day deals. Sure, it will shout about many of its own devices and other well-known products that are on sale, but it's often worth looking beyond these highlighted deals for some even better savings. We do a lot of that searching for you and share our favourite offers right here, but here's some more advice on how to find the best Prime Day deals.
Before the sale begins is a good place to start. In the run-up, Amazon usually has a few offers live that are a tease for the big event. These aren't usually some of the biggest products, but can still be tempting bargains. We sometimes see reductions on its own subscription services such as Audible, Music Unlimited and Kindle Unlimited during this window, making it a good time to sign up.
We also strongly encourage you to keep an eye on Amazon Warehouse deals. We often see store-wide discounts of up to 20% across this selection of second-hand, used and open-box products. All items are checked, tested and Amazon-approved before they go back on sale, plus they are covered by the standard returns policy, so you don't have to worry if you run into any issues. Generally, it's an excellent option to bag an even bigger bargain.
Prime Day vs Black Friday – should you wait?
Both Amazon Prime Day and Black Friday generally offer discounts on the same kinds of devices, but there are a few differences between the sales events.
Prime Day deals are largely focused on Amazon itself. Competition among shoppers is also significantly reduced on Prime Day, which means that deals are generally easier to find, easier to price check and won't run out of stock so quickly.
Black Friday, on the other hand, is set across a much larger range of retailers, with prices that tend to be a little cheaper across a wider variety of brands. That does mean putting in a lot more work to make sure you get the best offer possible and keeping a close eye out for limited-time flash sales that make up for most of those lowest recorded prices. With more competition between retailers, though, we do tend to see slightly heavier discounts in November.
Of course, you may also simply want your tech sooner. If so, we wouldn't recommend waiting another month for the chance of a better discount, which may or may not come your way. There's no guarantee that prices will be any different come Black Friday, especially on Amazon products. You may find some older tech for even less, but then you also run the risk of missing out on the best deals due to the increase in competition.
Moreover, keep in mind we've never had a Prime Big Deal Days sale before, so we're as yet uncertain how well the prices will compare to Black Friday. So if you can hold on for a month or so, you could wait to see what happens during November's bumper sale.
Sign up to receive daily breaking news, reviews, opinion, analysis, deals and more from the world of tech.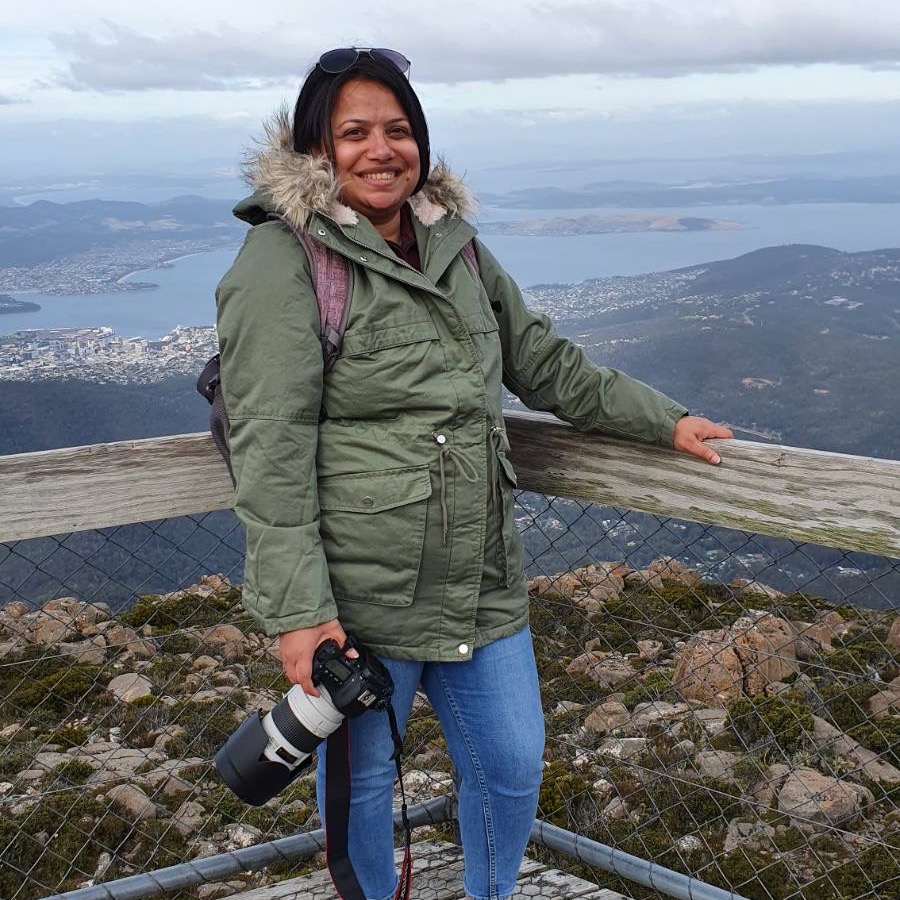 Sharmishta is TechRadar's APAC Managing Editor and loves all things photography, something she discovered while chasing monkeys in the wilds of India (she studied to be a primatologist but has since left monkey business behind). While she's happiest with a camera in her hand, she's also an avid reader and has become a passionate proponent of ereaders, having appeared on Singaporean radio to talk about the convenience of these underrated devices. When she's not testing camera kits or the latest in e-paper tablets, she's discovering the joys and foibles of smart home gizmos. She's also the Australian Managing Editor of Digital Camera World and, if that wasn't enough, she contributes to T3 and Tom's Guide, while also working on two of Future's photography print magazines Down Under.