Amazon Kindle Unlimited price: how much does it cost?
What is the Kindle Unlimited price?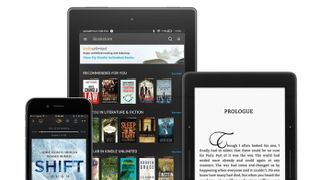 (Image credit: Amazon)
Amazon Kindle Unlimited includes unrestricted access to a whole library of ebooks and more, which means you're covered for all your reading needs whatever you feel like getting stuck into. However, it's not included in Amazon Prime.
It's worth remembering that you are allowed to 'borrow' a maximum of 10 titles at a time and save 20 in total in your library. However, it's easy to swap these titles out so you'll never get stuck paying for something you don't ultimately enjoy. One of the latest subscription services to hit the Amazon suite, Kindle Unlimited not only offers free books for your cash, but you can also grab free magazines and even free Audible audiobooks with select titles.
The Amazon Kindle Unlimited price is $9.99 / £7.99 / AU$ 13.99 a month, with unlimited access to over one million books, two thousand audiobooks, and a wide selection of magazine subscriptions. That's a fantastic price considering an Audible subscription will set you back far more per month, and can offer fewer audiobooks for your money. It's worth noting that this subscription operates on a 'borrowing' service, so you'll only be able to access 10 titles in your library at a time, and these will not be available once the membership ends.
The Kindle Unlimited price remains the same whether you're a Prime member or not, and is not automatically included in your Prime subscription. You can sometimes get a reduction or try it for free, especially during Amazon Prime Day or Black Friday.
Amazon Kindle Unlimited price and costs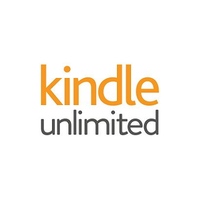 Amazon Kindle Unlimited | $9.99 / £7.99 / AU$ 13.99 a month
The Amazon Kindle Unlimited price is $9.99 / £7.99 / AU$ 13.99 per month, an all-in-one cost for you book and magazine subscription as well as access to a wide range of Audible audiobooks available at no extra cost. That's a fantastic package deal on a massive collection of titles.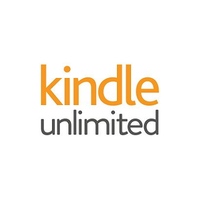 Try Amazon Kindle Unlimited with a free trial | US | UK | AU
If you're not sure if you'll make the most of the Amazon Kindle Unlimited cost, you can always take the service out for a spin with a free trial. This will give you the opportunity to check out the range on offer, see how many titles with audiobooks appeal to you, and see how the Kindle Unlimited service can open you up to more titles.

Is the Amazon Kindle Unlimited price worth it?
Rather than spending money on individual ebooks, magazine subscriptions, and audiobooks, it is far more cost effective to wrap all those products up under the Amazon Kindle Unlimited price. With a massive range of titles on offer, you'll never be stuck for choice, but perhaps the feature that lends the most value to this subscription is those Audible audiobooks.
If you want flexibility in how you consume your books, you can easily jump between reading the content on your screen and listening to an Audible narration. Considering an Audible subscription itself will set you back $14.95 / £7.99 / AU$16.45 for fewer audiobooks per month, Kindle Unlimited really is a no-brainer. The only hiccup comes from the fact that you are limited to the 2,000 Kindle Unlimited titles with this feature available. However, if you're after the option of an audiobook narration rather than simply seeking out audiobooks themselves, this is a fantastic offer.
If you want to check if the price will be worth it for your own reading habits, you can always grab a Kindle Unlimited free trial to scope out the experience before you buy.
Is the Amazon Kindle Unlimited price included with a Prime subscription?
Amazon Kindle Unlimited isn't included with a Prime subscription as standard, and unfortunately there are no price reductions available for Prime members. Prime Reading is the Prime-member equivalent automatically included with your subscription but offers a reduced range. If you're not willing to pay full price, check back in during Amazon Prime Day or Black Friday 2022 for a possible discount.
Which ebooks are included in Kindle Unlimited?
Kindle Unlimited does not provide full free access to the entire Kindle library. Instead, a selection of more than a million titles are included in the Kindle Unlimited offering. You can easily browse the books and magazine subscriptions that are covered from the Kindle app to get a sense of what's on offer here, however there's a fantastic range of genres to choose from, plenty with their own Audible narrations as well.
Do I need a Kindle ereader to use Kindle Unlimited?
You don't need a Kindle ereader to take advantage of the free books on offer with Kindle Unlimited. In fact, you can use Kindle Unlimited on a massive range of iOS, Android, Mac and PC devices thanks to the Kindle App. Plus, you can sync your progress across all your devices to make sure you never lose your place.
Get daily insight, inspiration and deals in your inbox
Get the hottest deals available in your inbox plus news, reviews, opinion, analysis and more from the TechRadar team.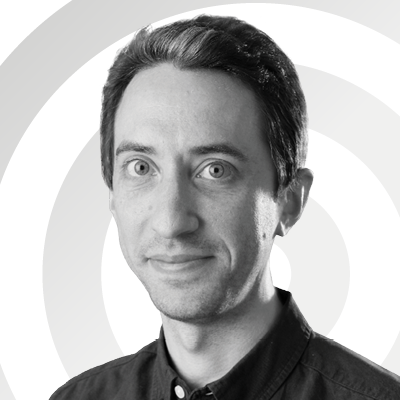 James Pickard is a Deals Editor at TechRadar. After many years of scouring the net for the cheapest games and tech for his own personal use, he decided to make it his job to share those bargains with you. James also has over five years of experience covering some of the biggest sales events of the year at Eurogamer and VG247, including Black Friday, Cyber Monday and Amazon Prime Day. When not deals hunting, James can be found on the PS5, watching a classic film noir or cheering on the Tampa Bay Buccaneers.