Audible price: current membership costs and what's included
Key facts on both Gold and Platinum memberships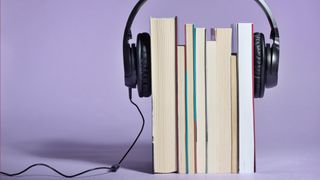 (Image credit: Getty)
On this page, you'll find all you need to know about the current Audible price, membership plans, and all the very latest tips on how to save money with Amazon's premier audiobook service.
Recently we've seen some changes in the world of Audible memberships. Gone are the previous Gold and Platinum subscriptions in favor of a brand new Audible Plus and Audible Platinum Plus platforms - lower priced plans with unlimited access to a whole new library of over 11,000 titles. These new plans look to be even better value than the previous offerings from Audible, and we'll be breaking them down fully just below.
If you're joining us after having picked up your membership for cheap over Amazon Prime Day then that's great - we've got all the info you'll need right here. If you didn't manage to snag a discount over that event, don't worry, Audible memberships are actually pretty reasonable, even at full price.
All membership plans have unlimited access to the Audible Plus catalog now, and the Premium Plus plans give you monthly credits to redeem for free audiobooks of your choice anywhere on the Audible store. To start, we've got a quick price comparison right here where you can go straight to the relevant Audible pages in your region.
If you'd like to deep dive into what each subscription offers, just below you'll find our detailed audible membership breakdowns, as well as some fantastic tips and tricks for saving money overall. Everything's organized into clear sections, so click on the jumper links to go straight to where you need to be.

Audible Plus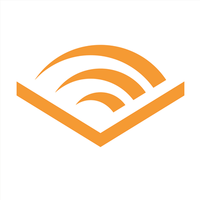 Audible Plus | $7.95 per month
Audible has just launched a brand new subscription service in the form of Audible Plus and the great news is it's even more affordable than the previous Gold plan. While you're forgoing the previous one free book token a month, you're now getting completely unlimited access to the new Plus library of over 11,000 titles and still retaining the 30% storewide discount.
Audible Plus: what's included?
Monthly subscription:
Unlimited access to the new Audible Plus library (over 11,000 titles).
Exclusive 30% discount on any audiobooks on the Audible store.
The new Audible Plus plan is quite a departure from the entry-level Audible Gold membership the audiobook service ran previously. Gone is the old token system in favor of a much cheaper monthly price plus unlimited access to the new 'Audible Plus catalog' - which currently stands at around 11,000 titles with plans to expand even further in the future.
Current content spans a huge number of categories including documentaries, self-help, kids, wellness, comedy, and also bundles in the fast-growing selection of Audible Originals - which are completely exclusive to Audible.
While losing the monthly free book token does hurt somewhat - especially if you were eyeing up some of those new releases, the fact you're saving a lot of money here plus getting such a wide array of content bundled in does offset that loss in our opinion. You're also still getting that handy 30% discount on all Audible store purchases, which can still be used in conjunction with any Audible deals to build up that personal library of titles in fairly quick order.
Audible Premium Plus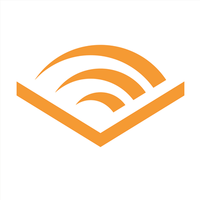 Audible Premium Plus | $14.95 per month / $149.50 per year
With the Audible Premium Plus you're getting all the free unlimited access to the new catalog afforded by the standard Audible Plus tier, plus those free book tokens Audible is known for - in this case one a month, or twelve at once if you subscribe for a whole year. You're also still getting that awesome 30% discount on all non-free audiobooks, so this is a great one to consider if you're really serious about your listening.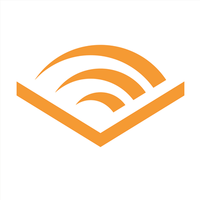 Audible Premium Plus | 2 credits | $22.95 / $229.50
Alternatively, you can double your monthly free book credits by upping your account to a secondary 2-credit tier. That's the same price as the old platinum plan, so not only are you still getting the same amount of book tokens here, but unlimited access to the whole new Plus catalog.
Audible Premium Plus: what's included?
Monthly subscription:
One to two free audiobook of your choice from the Audible store per month.
Unlimited access to the new Audible Plus catalog (over 11,000 titles).
Exclusive 30% discount on any audiobooks on the Audible store.
Annual subscription:
12 to 24 free audiobook tokens upfront.
Unlimited access to the new Audible Plus catalog (over 11,000 titles).
Exclusive 30% discount on any audiobooks on the Audible store.
The new Audible Premium Plus is the new high-end plan tier from Audible and looks to serve as a direct replacement of last year's Gold and Platinum plans. For the price of the old Gold tier you're now getting completely unlimited access to the new Plus library, plus still scoring that free monthly book token - a great upgrade for consumers in our books.
The inclusion of that free book token per month (or twelve upfront in the case of the yearly subscription) means you can still bag yourself a new release to keep each month, great for saving money overall if you're an avid reader.

Should I go for the standard Plus or Premium?
Tough question. The new low price and absolutely huge array of free content now offered by the Audible Plus make it an incredibly tempting proposition for new users and avid readers alike. That said, the free audiobook tokens you'll get on the Premium Plus service makes it fantastic for getting your hands on those brand new releases without spending a single cent.
Luckily, you can sign up for a free trial on both services to scope out whether you'll benefit from that free monthly token or whether the new Plus library will suffice for all your audiobook needs. You can also opt to start on the standard Audible Plus service on a monthly basis then up your subscription to the next year when you feel the need to do so - a really wallet-friendly approach and a great way to ease yourself into the world of audiobooks.

Frequently asked questions
Monthly or yearly?
If you're ready to commit to Audible, then opting for the yearly pricing plans will technically yield more free audiobook tokens for the money. You'll be paying around the same as 10 months of a monthly subscription in total, so you'll in effect be saving $30. It's worth noting that your credits don't have an expiry (unless you cancel your account), so there's no pressure to spend them all at once.
That said, it's a lot to pay upfront for an annual subscription, so if you're still not sure if you'll make the most of the 12 tokens upfront, the monthly plan is still really good for the casual listeners.
How can I save money?
1. Only subscribe when you need books
With all Audible memberships you keep your library of books even after your subscription ends so there's no pressure to stay subscribed if you have a backlog of audiobooks to listen to. Straight away this means that you can dip in and out of a subscription if you've got a backlog to listen to, saving money in the process. Note, however, that if you have any remaining credits on your account, these won't be able to be redeemed while unsubscribed and they won't be carried over into a new subscription - so make sure you spend them before unsubscribing.
2. Use your free audiobook tokens wisely
If you use your free audiobook credits tactically, you can build up a healthy library of books quite quickly and cheaply by redeeming your credits on expensive purchases only.
This is generally the best tactic for saving money overall - if the audiobook under the monthly subscription cost of your chosen Audible plan, then it's better to buy it outright with your 30% upfront discount applied. If the AudioBook is an expensive one, say a new release for example, then using your free book tokens will yield you the most savings overall - more so in fact, than the actual cost of the monthly subscription.
3. Buy Audible audiobook deals
Another excellent way of saving a little bit of cash on Audible is to keep an eye on the audiobook deals section of their store page, where they tend to put up sales on a fairly regular basis - normally every two to four weeks on average. These sales run anywhere from 10% to 30% discounts to $5 audiobook offers and can often yield a few hidden gems here and there if you're willing to peruse.
Last but not least is the Audible deal of the day. Not to be confused with the above audiobook deals section, this is a daily members-only benefit that offers one audiobook a day at a greatly reduced price, normally around 70% off. Members can sign up to be notified about the daily deal on their account details page.

Other excellent Amazon services
Aside from Audible, Amazon has many other excellent subscription services that you can check out. Whether you're interested in books, music, or video, there's a huge array of available services and something for everyone.
The good news is many of these subscription services are also offering free trials ranging from the standard 30-day trials all the way up to three months free. There's too many to list in one article, but we've added a handy price and trial run down below so you can check them out yourselves.

Get daily insight, inspiration and deals in your inbox
Get the hottest deals available in your inbox plus news, reviews, opinion, analysis and more from the TechRadar team.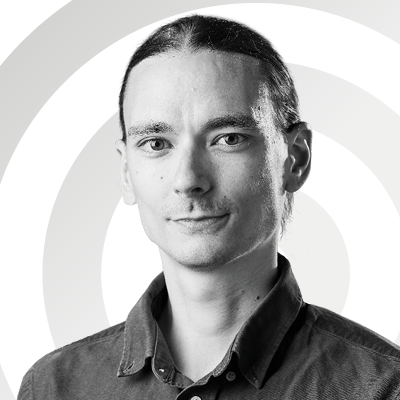 Alex is deals editor at TechRadar. With over three years of experience on-site and eight years working in e-commerce, Alex has made it his personal mission to share all his favorite tips, bargains, and deals with our readers here at TechRadar. At work, he specializes in computing, phones, and covering huge sales events like Black Friday and Amazon Prime Day. Outside of work, you'll find him indulging his keen love of photography and PC gaming, or down at the local climbing gym hanging off boulders far too difficult for his abilities. His editorial bylines also include contributions to T3 and GamesRadar.