UPDATE: Although the financial year has officially ended, there are still plenty of the EOFY savings that have trickled over into July, so scroll down to check them out!
The 2018 tax-time sales are here. The end of the financial year is often when retailers try and get rid of aging stock or work overtime to reach sales targets, with the result being massive discounts on a range of products – from cars to home appliances and plenty in between.
The TechRadar team is here to help you find the best tech products on sale for the cheapest prices. Note that some of the offers on our list end before 30 June, but we'll keep this story continuously updated to include any new deals we find between now and the EOFY to help you snag the best bargains.
Our sister site Getprice is also listing all the best EOFY deals in a variety of categories, not just tech.
Gaming
Nintendo Switch for $378.10 (usually $469): The latest and greatest console from Nintendo is very rarely found cheaper than its RRP, and while it's been on sale on Amazon Australia for just under $400, it's seen a price drop. So grab the Grey version of the handheld/at-home console for only $378.10.
View Deal
Xbox One S 1TB Minecraft Limited Edition for $303: Considering the regular price for a 1TB Xbox One S hovers around the $399-$449 mark, you're getting a pretty sweet deal scoring a limited edition Minecraft console for only $319, not to mention the bonus Minecraft full game download code.
View Deal
Computers & computer accessories
Lenovo ThinkPad L380 Yoga i5 / 8GB / 256GB 2-in-1 laptop for $1,299 (usually $1,699):
Lenovo announced the L380 Yoga convertible laptop in January this year at CES. This brand-new 13-incher boasts a Full HD touchscreen and runs the latest generation processor and graphics. This particular configuration of the ultraportable laptop from Lenovo is currently on sale for the first time for $1,299, saving you $400 on the tax-time purchase.
View Deal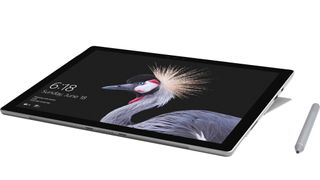 Microsoft Surface Pro m3 / 4GB / 128GB for $998 (usually $1,199):
This is the cheapest price for Microsoft Surface Pro we've come across recently. While it houses only a Core m3 processor, there's still plenty of grunt under the hood to keep your daily tasks taken care of. You can save over $200 at Harvey Norman on this device.
View Deal
Home entertainment
Sony KD55A1 OLED TV for $3,140 (usually $4,599):
If you've been looking to upgrade your old telly to a brand-new OLED TV, this might be a good opportunity to grab the 55-inch Sony A1 from VideoPro for $3,140. That's a massive saving of $1,459 on one of the best OLED tellies available on the market today.
View Deal
Samsung 65-inch Q9 QLED TV for $5,095 (usually $5,996):
If you want the latest tech in your brand-new telly, you'll be needing the QLED range. With over $900 in savings, you can get the 65-inch Q9 from Harvey Norman for $5,095 and watch your favourite shows and movies in glorious colour, contrast and clarity.
View Deal
Headphones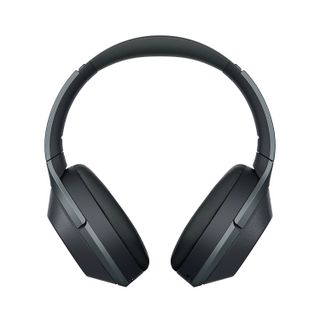 Sony WH-1000XM2 wireless NC headphones for $379 (usually $499):
It's not the cheapest price we've seen Sony's very popular WH-1000XM2 noise-cancelling headphones sell for, but $379 is still a great deal for a pair of cans that not only shut the world out, but do so without compromising on sound quality or comfort. Head to Addicted To Audio and snag a set and save yourself $120.
View Deal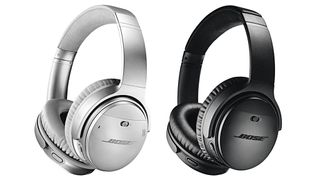 Bose QC35 II wireless noise cancelling headphones for $415 (usually $499):
Shut the world out with one of the best noise-cancelling cans in the market today for less than usual, as long you're okay with the black model. It's available on Amazon Australia for just $415, while the silver pair will set you back by $472. VideoPro, however, has the silver version for $418.View Deal
JBL E65BT wireless over-ear noise-cancelling headphones for $188 (usually $269):
With 40mm drivers and active noise cancellation, you can't go wrong with JBL's signature sound. And with so many noise cancelling cans costing over the $300, it's nice to know you can get a pair for just $199. The JBL E65BT is on sale at VideoPro with saving of $81.
View Deal
Jabra Elite Sport true wireless earbuds for $220 (usually $349):
Boasting up to 4.5 hours of playback on a single charge and a great fit with no compromised on sound quality, the Jabra Elite Sport is one heck of a workout buddy. And now is a great time to score these premium 'buds as there's a saving $129 on Amazon Australia.
View Deal
Cameras
Canon EOS 80D + EFS 18-55mm f/3.5-5.6 IS STM lens for $1,239 (usually $1,595):
Getting a new model DSLR is an expensive affair, but if you're willing to go for an older model, yet one that promises everything it says on the tin, you can save on the Canon EOS 80D. This great enthusiast level DSLR comes with an 18-55mm lens and all for the price that's practically the same as just the body alone.
View Deal
Nikon D5600 + AF-P DX 18-55mm VR lens for $847 (usually $1,098):
With a 24.2MP sensor and the ability to shoot 1080p video at 60fps, Nikon's D5600 is not only for the beginner, but can cater to more experienced photographers as well. And this kit, while retailing for nearly $1,100, is available on Amazon Australia for just $847. So save $251 on a camera on this well-rounded entry-level snapper.
View Deal
Sony Alpha a7R II mirrorless camera body for $2,930 (usually $3,999):
While the latest iteration of the fantastic Sony a7R camera is superior to the second generation a7R II, it's still a great snapper with an excellent sensor and a great AF system. Plus you can save $1,060 on the body at VideoPro.
If, however, you shop direct from Sony, you can score a $400 discount plus a $500 gift card to use as you like on Sony's many products.
View Deal
SanDisk Ultra 64GB microSD card with adaptor for $26 (usually $61):
If you happen to go click-happy on every photography outing, you'll need a card that can store all your images. With speeds of up to 100Mb/s, the SanDisk Ultra is great for Full HD videos as well. And they're carrying a 57% discount on Amazon. That's way less than half price and quite the bargain.
View Deal