Amazon Prime Day 2023: dates announced for October sale
Deals
Contributions from
last updated
Prime Big Deal Days is coming on October 10 - 11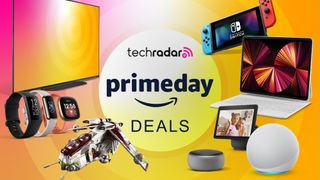 It is happening again. A second Amazon Prime Day will take place on October 10 - 11. The retailer announced another members-only sale earlier this year and has recently confirmed the dates for next month's event. While it's actually called Prime Big Deal Days, it's effectively the same as a usual Prime Day with two days of deals across thousands of items. We've got all the latest news right here and will share all the best offers once they launch in October.
• Browse today's deals at Amazon
In Amazon's latest press release, the retailer confirmed that brands such as Bose, Shark, Oral B, Samsung, Sony and Fitbit will all feature in the sale. You can almost certainly expect some of the year's lowest prices on Amazon devices, too, as these Prime-exclusive sales are usually when they get the largest reductions.
It all sounds more-or-less as we predicted, then, after Amazon ran a similar Prime Early Access Sale at the same time last year. That was another 48-hour sale that effectively kicked off the Amazon Black Friday sale with an early preview of the offers for Prime members. That's how we imagine Prime Big Deal Days will also play out in 2023.
Stick with us for further updates over the next couple of weeks as we get closer to the second Prime Day sale. We'll bring you all the best deals and our hand-picked recommendations right here. You can also follow our wider Black Friday deals coverage for all the most up-to-date info on the huge end-of-year sales across all retailers.
Amazon Prime Day 2023: everything you need to know
When was the first Amazon Prime Day in 2023?
Amazon Prime Day 2023 kicked off at 00:01am on 11th July and deals were available until 11:59pm on 12th July. Unlike the name suggests, the annual mega-sale actually runs for two days and two nights.
Will there be a second Prime Day this year?
Yes, there will be. Amazon has confirmed in a press release that it will hold the Prime Big Deal Days event across October 10 - 11.
It will be almost identical to the Prime Early Access Sale that Amazon held prior to last year's Black Friday, which was a two-day deals event featuring an exclusive set of offers for Prime members. This is exactly what we're getting for Prime Big Deal Days this year and it will serve as a preview for the Amazon Black Friday sale.
Stick with us for any more news in the lead-up to the sale as well as our pick of the best Prime Day deals when they are available.
How do I become an Amazon Prime member?
You need to be a Prime member in order to be eligible for the offers over Prime Day. You can sign up for a Prime membership for £8.99 per month or £95 for the whole year. Or, you can get a 30-day Amazon Prime free trial – however, this is only available to brand-new members who haven't used the free trial in the past, though.
As well as access to exclusive deals, you also get to try out all the other Amazon Prime benefits while on the free trial, such as free delivery, Prime Video, Prime Gaming and more.
You can read our Amazon Prime review for a full breakdown of the service. You can also use that to help you decide whether you want to keep your membership going or cancel Amazon Prime within the one-month trial period to avoid being charged.
How to prepare for Prime Day: our pro tips
1. Grab an Amazon Prime free trial
If you're not a Prime member yet you're not out of the running for this year's second set of Prime Day deals. Amazon offers a free trial of its Prime service to new members - or if your membership has lapsed for a long that. That means you can take part in the savings event – and enjoy some of the extra benefits such as free delivery and Prime Video, as well.
2. Know what you want to buy - but stay flexible
Having a good understanding of exactly what you want to get out of Amazon Prime Day will be key to winning. That way you'll be able to quickly recognise how good that discount really is, but stay flexible enough to know whether you should opt for another model.
For example, if you need a new 4K TV take a look at what features each brand offers, perhaps take a look at a few in person and find a few options you would be happy to pick up. Get to know their prices and how cheap they can be so that you can identify a good deal quickly on the day.
However, it's also worth identifying the features that you could sacrifice in order to boost the specs that you really care about - you don't want to miss out on the best Prime Day deals just because the specific model you had in mind isn't on sale.
3. Keep some of that flexibility in your budget
Obviously, it's never a good idea to get caught up in the heat of the moment and spend crazy money for the sake of a good deal. However, a little room above your maximum spend will be helpful in securing the best value deals available.
Sometimes the best Prime Day deals aren't on the cheapest items available, but on the next level up that offers so much more without boosting the price too much. For example, if you're looking for a laptop you might be tempted by a super low price on a 32GB Chromebook. However, if the 64GB model is just £20 or £30 more expensive it's a far better investment.
4. Get in there early - but stick around for the full event
When the day itself comes, we'd recommend heading to Amazon as early as possible. This will give you first eyes on the biggest discounts Amazon is offering on the first day. And because many of the hottest Prime Day deals sell out particularly quickly you may need to move fast.
However, just because you've managed to secure an incredible discount straight away shouldn't mean your work is done. Amazon releases plenty more high-profile savings throughout the course of the two-day event, so it's worth checking back in throughout as well.
5. You're not limited to Amazon - price check and price match
Prime Day isn't strictly limited to Amazon. We see more and more retailers offering competing discounts these days, and that extra competition often drives prices even further down. It's worth checking if other shops are running their own version of Prime Day. Even if they aren't, some like Currys, Very and Argos will price match many of the most popular products.
Sign up to receive daily breaking news, reviews, opinion, analysis, deals and more from the world of tech.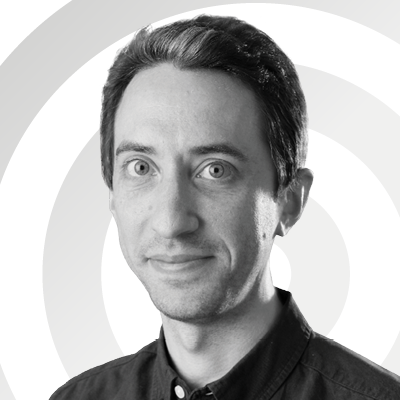 James Pickard is a Deals Editor at TechRadar. After many years of scouring the net for the cheapest games and tech for his own personal use, he decided to make it his job to share those bargains with you. James also has over five years of experience covering some of the biggest sales events of the year at Eurogamer and VG247, including Black Friday, Cyber Monday and Amazon Prime Day. When not deals hunting, James can be found on the PS5, watching a classic film noir or cheering on the Tampa Bay Buccaneers.