Watch White House Plumbers online
White House Plumbers is an HBO show. It's available to watch through HBO's linear channel plus its streaming service HBO Max in the US. Canadian viewers can find it on OTT platform Crave, while Aussies will require a subscription to Binge. It is expected to debut on Sky TV in the UK at some point in May.
Swipe to scroll horizontally
Premiere date: Monday, May 1 at 9pm ET/PT
TV Network: HBO
Stream in the US: with a $9.99 subscription to HBO Max
International streams: Crave (CA) | Binge (AUS)
---
No, White House Plumbers isn't about the people responsible for unblocking the Oval Office toilet. It's a satire from the people behind Veep and Curb Your Enthusiasm, with Woody Harrelson and Justin Theroux starring as the titular "Plumbers": the men hired to plug press leaks and secure Richard Nixon's re-election. Yet their actions only hastened his downfall.
Beginning in 1971, this five-part political drama charts Hunt and Liddy's illegal efforts to keep Nixon in office which eventually led to the well-known Watergate scandal. They're tasked with intercepting confidential information and keeping it from their political opponents "by any means necessary".
After a botched break-in of the Democratic National Committee offices, the perpetrators were linked to the President's re-election campaign and Tricky Dicky's plumbers faced jail time. And as for Nixon? The rest, as they say, is history!
This limited series is well-served by an excellent A-list cast, capturing both the dramatic gravitas and knee-slapping absurdity of the situation: Kathleen Turner (The Kominsky Method), Judy Greer (Halloween), Ike Barinholtz (History of the World, Part II), Tony Plana (Ugly Betty), F. Murray Abraham (The White Lotus), Domnhall Gleeson (The Patient), and many more, in addition to Harrelson and Theroux.
Follow our guide below and start watching HBO's wildly entertaining take on a transformative moment in American history.
---

How to watch White House Plumbers in the US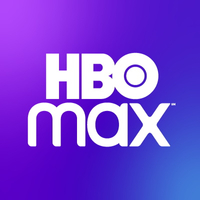 White House Plumbers, HBO's new limited series, airs on the linear HBO channel from Monday, May 1 at 9pm ET/PT with new episodes broadcast weekly at the same time. There are 5 episodes in total. The last one will be available from Monday, May 29.
If you've cut the cord or don't have HBO as a part of your cable package, you can just as easily watch new episodes of White House Plumbers on HBO Max instead. Episodes will be available a little earlier here, from 3am ET / 12am PT every Monday.
There are two HBO Max price points - $9.99 a month with commercials, or the 4K HDR, commercial-free subscription at $15.99, which also unlocks 4K streaming and Dolby Atmos sound.
Alternatively, you could save up to 20% when you subscribe to an annual plan. That's $99.99 for the ad-supported plan, or $149.99 for the ad-free option. Either way, if you go annual you essentially bag yourself two months of free streaming.
What else can I watch on HBO Max?
There are plenty of other big name shows on HBO Max including critically acclaimed series The Last of Us, Barry, The White Lotus, Insecure and Succession, award-winning animated movies from Studio Ghibli, DC Universe shows like Peacemaker, Doom Patrol and Harley Quinn, plus The Sopranos, Euphoria, and not forgetting Game of Thrones.
The 7-day HBO Max free trial has long since been discontinued. But, if you're a current HBO Now subscriber or pay for HBO through your cable provider, you could be entitled to HBO Max at no extra cost.
Devices compatible with HBO Max include iPhone and Android devices, Apple and Samsung TVs, PlayStation 4 and Xbox One consoles, Chromecast and Chromebooks, and laptops and PCs. HBO Max on Roku and Amazon Fire Stick is also available.

Can I watch White House Plumbers online in the UK?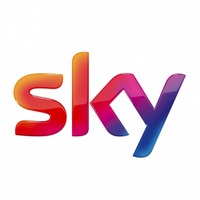 As with most HBO shows, White House Plumbers will come to Sky and air on linear channel Sky Atlantic, while episodes will also be added to the company's streaming service NOW. No precise UK release date has been provided, however, the limited series has been confirmed to arrive "shortly after" its May 1 debut. So you shouldn't have to wait too long after that.
When White House Plumbers does arrive, Sky subscribers can stream episodes on the go with their mobile devices through the Sky Go streaming service, which has dedicated apps for iOS, iPadOS and Android devices, along with Xbox and PlayStation consoles.
If you're not already a Sky customer, however, you can check out our dedicated guide to Sky TV deals and packages for today's best prices.
Don't fancy being locked in to a long, expensive contract? Consider the more flexible streaming option, NOW, (formerly Now TV). You'll want a Now entertainment pass to watch new series White House Plumbers, starting form £9.99 a month.

How to watch White House Plumbers in Canada for FREE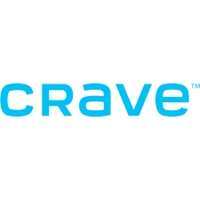 Thanks to Crave, Canadians can catch White House Plumbers from Monday, May 1 at 9pm ET/PT, at the very same time as their American neighbors.
If you don't pay for linear TV, you can easily subscribe to Crave's on-demand service. You'll need to choose between Crave Total for $19.99 (+tax) a month, or sacrifice simultaneous streams and offline viewing for Crave Mobile for $9.99 a month. First, though, you can enjoy Crave's 7-day FREE trial, available to new subscribers only.
Crave offers classic HBO series, on-demand movies, Crave originals and Showtime content, including addictive TV shows like The Gloaming, Dexter, and 30 Rock, in addition to the latest HBO Max releases, such as Rap Sh!t and We Own This City.

How to watch White House Plumbers online for FREE in Australia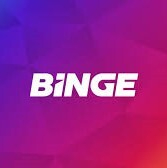 Aussie can catch an excellent A-list cast dramatize America's premium political scandal when White House Plumbers arrives on Binge from Tuesday, May 2.
Starting at AU$10 a month, Binge is very temptingly priced. And what's more, new customers are entitled to a generous 14-day FREE trial, which means you can try before you buy.
The Basic plan provides a single stream in SD quality, and you can upgrade to Standard and Premium plans if you want additional streams and better video quality.
Once subscribed, you'll get access to 10,000 hours of content: reality shows, dramas, comedies and documentaries including Keeping Up with the Kardashians, House of the Dragon, Modern Family, Mayans, and Gossip Girl. It also offers more than 800 movies, and content from HBO, FX, and Warner Bros.
You also have the option of Foxtel and Foxtel Now, which offers more of a full package, cable-like experience. Boasting 70+ channels and a 10-day free trial, get the Foxtel Now Essentials Base pack and pay just $25. That way you can watch White House Plumbers live on on-demand via the Fox Showcase channel, at 8.30pm AEST from May 2.