Watch Barry season 4 online
Barry returned to linear TV on April 16 for its fourth and final season, season 4. New episodes are available on HBO and HBO Max, in the States, every Sunday until the very last episode on May 28. Barry season 4 is available to watch on Crave in Canada, Binge in Australia, and Sky in the UK. Full details below.
Swipe to scroll horizontally
Premiere: Sunday, April 16 at 10pm ET/PT (US, CA)
TV Network: HBO
Final episode: Sunday May 28
US stream:
HBO Max ($9.99/month)
International streams: Crave (CA) | Sky (UK) | Binge FREE trial (AUS)
---
You didn't think he'd get away with it forever, did you? Barry's "starting now" pledge couldn't survive the duration of a single episode, and so it is that the final season of Bill Hader's critically acclaimed HBO Max comedy begins with our protagonist on the receiving end of a little rough justice.
With Monroe Fuches roaming the yard, none-too-friendly prison wardens paying him extra close attention, and Gene's reprimand ringing in his ears, Barry isn't taking too well to life behind bars. Still utterly convinced of his innate goodness despite all of the blood he's spilled, he's feeling sorry for himself. If only he could be afforded one more chance to show who he truly is.
Perhaps a little thinking time would do him some good. Then again, the apparitions are proving a touch distracting!
They may be shot of him, but Barry's baggage still weighs heavily on the shoulders of those he was once close to. Securing comeuppance for Janice's murder hasn't brought her back, and though Gene should theoretically be in a good place, he's now also wrestling a wickedly complex case of the loss of a friend.
Sally, too, is living in a permanent state of paranoia as she comes to terms with the aftermath of her deadly brush with the motocross gang, while Hank and Cristobal struggle to create the life they'd envisaged together. Read on as we explain how to watch Barry season 4 online where you are.
---

How to watch Barry season 4 on HBO Max in the US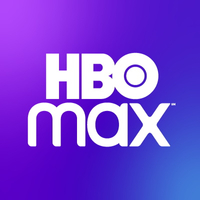 Barry season 4 debuted on the linear HBO channel Sunday, April 16 with a double-header at 10pm ET/PT. There will be eight episodes in total, with the series finale expected to arrive on May 28.
If you've cut the cord or don't have HBO as a part of your cable package, you can just as easily watch new episodes of Barry on HBO Max instead.
There are two HBO Max price points - $9.99 a month with commercials, or the 4K HDR, commercial-free subscription at $15.99, which also unlocks 4K streaming and Dolby Atmos sound.
Alternatively, you could save up to 20% when you subscribe to an annual plan. That's $99.99 for the ad-supported plan, or $149.99 for the ad-free option. Either way, if you go annual you essentially bag yourself two months of free streaming.
What else can I watch on HBO Max?
That's a total bargain, considering you'll get access to a huge library of top-drawer entertainment, including critically acclaimed series Succession, Perry Mason, The Last of Us, The White Lotus and Insecure, award-winning animated movies from Studio Ghibli, DC Universe shows like Peacemaker, Doom Patrol and Harley Quinn, plus The Sopranos, Euphoria, and not forgetting Game of Thrones.
The 7-day HBO Max free trial has long since been discontinued. But, if you're a current HBO Now subscriber or pay for HBO through your cable provider, you could be entitled to HBO Max at no extra cost.
Devices compatible with HBO Max include iPhone and Android devices, Apple and Samsung TVs, PlayStation 4 and Xbox One consoles, Chromecast and Chromebooks, and laptops and PCs. HBO Max on Roku and Amazon Fire Stick is also available.

How to watch Barry season 4 online in the UK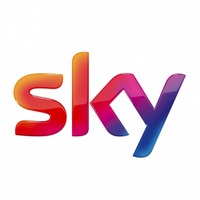 In the UK, Barry season 4 premieres with a double-header on Sky Comedy starting at 3am BST on Monday, April 17 (that's late Sunday night/early Monday morning). However, there's a repeat showing starting at 9.40pm on Monday evening.
Sky subscribers can also stream Barry on the go with their mobile devices through the Sky Go streaming service, which has dedicated apps for iOS, iPadOS and Android devices, along with Xbox and PlayStation consoles.
If you're not a Sky customer, you can check out our dedicated guide to Sky TV deals and packages for today's best prices.
Don't fancy being locked in to a long, expensive contract? Consider the more flexible streaming option, Now. Now entertainment passes start at £9.99.

How to watch Barry season 4 in Canada for FREE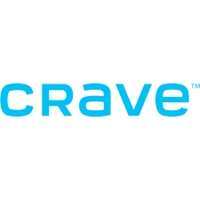 Viewers in Canada will be able to watch Barry season 4 on Crave, beginning with a double-header on Sunday, April 16 at 10pm ET/PT – syncing up nicely with the show's US release.
If you don't have cable, you can easily subscribe to Crave's on-demand service. You'll need to choose between Crave Total for $19.99 (+tax) a month, or sacrifice simultaneous streams and offline viewing for Crave Mobile for $9.99 a month. First, though, you can enjoy Crave's 7-day FREE trial, available to new subscribers only.
Crave offers classic HBO series, on-demand movies, Crave originals and Showtime content, including addictive TV shows like Yellowjackets, The Gloaming, and Dexter, in addition to the latest HBO Max releases, such as Succession, Rap Sh!t and We Own This City.

How to watch Barry season 4 online for FREE in Australia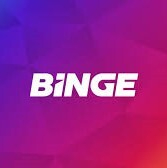 Barry season 4 is available to watch on Binge in Australia, with the first two episodes landing on Monday, April 17.
Starting at AU$10 a month, Binge is very temptingly priced. And what's more, new customers are entitled to a generous 14-day FREE trial, which means you can try before you buy.
Once subscribed, you'll get access to 10,000 hours of content: reality shows, dramas, comedies and documentaries including Succession, His Dark Materials, and House of the Dragon. It also offers more than 800 movies, and content from HBO, FX, and Warner Bros.
You also have the option of Foxtel and Foxtel Now, which offers more of a full package, cable-like experience. Boasting 70+ channels and a 10-day free trial ($25 a month after), the Foxtel Now Essentials Base pack lets you watch Barry live on on-demand via the Fox Showcase channel.