You might say that the best 15-inch laptop is the Goldilocks of laptops. It's not too big. It's not too small. It's just right. A 15-inch portable is much more manageable in size and weight than those massive 17-inch behemoths. At the same time, it offers more screen real estate and can have more powerful specs that the petite 13-inch offerings.
The best 15-inch laptop, therefore, can have enough room to pack some serious internals like the best processors and the best graphics cards while keeping things thin and lightweight. These devices often have enough power to handle some casual gaming. That makes it the perfect choice for professionals, content creators, and gamers who are always on the go.
We've selected our picks for the best 15-inch laptop of 2021 and gathered them here. You'll find the perfect machine, whether you want a Chromebook for school, a flexible 2-in-1, or something that can handle all your work needs.
The best 15-inch laptops at a glance
Dell XPS 15
Asus TUF A15
HP Spectre x360 15T (2019)
Apple MacBook Pro (15-inch, 2019)
Asus VivoBook S15 (S532F)
Microsoft Surface Book 3
HP Envy 15 (2020)
Razer Blade 15 (2020)
Microsoft Surface Laptop 3 (15-inch)
Asus ROG Zephyrus M15 GU502
The best 15-inch laptops of 2021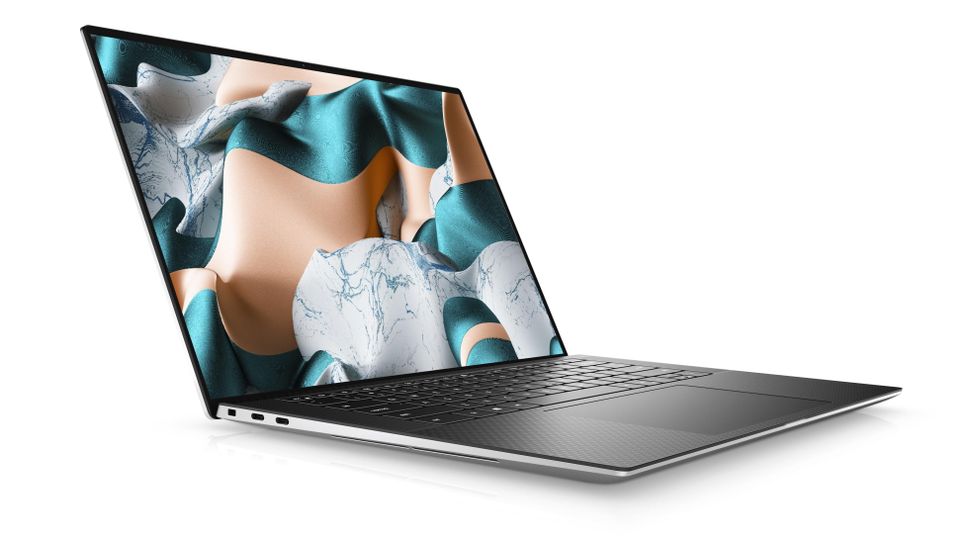 The Dell XPS 15 might just be incredible enough to tempt hardcore Mac users. It's easily the best 15-inch laptop in 2021, and in a lot of ways, the best laptop (period). Combining staggering power in a stylish thin and light chassis, this laptop doesn't hold back when it comes to internals and features that improve your computing experience overall. Among those amazing features are a gorgeous bright display with 500 nits of brightness, an extremely comfortable keyboard, impressive speakers, and a terrific trackpad. We're not saying that this laptop is perfect, but our coveted 5 out of 5 rating should speak for itself.
Read the full review: Dell XPS 15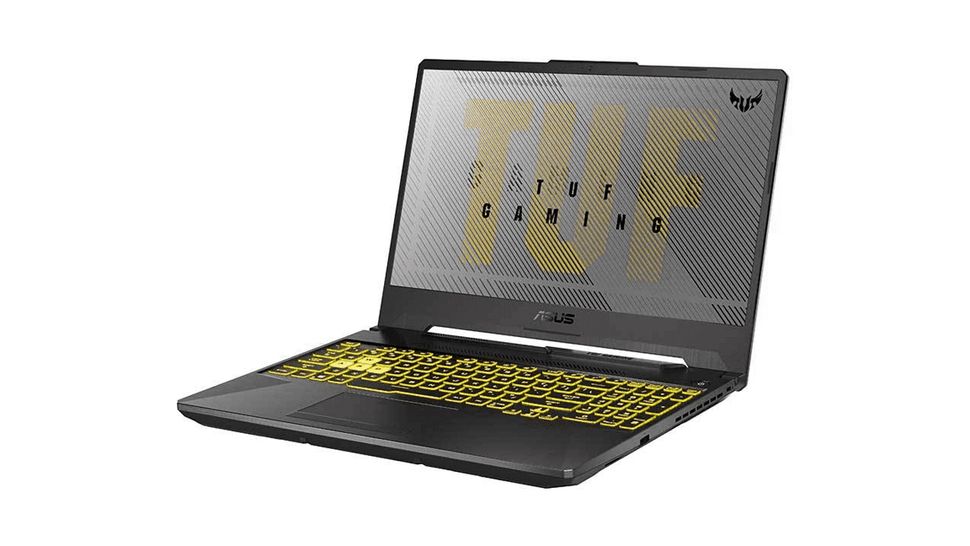 Give us a laptop that touts one of AMD's stellar Ryzen 400 mobile processors, and we'd be more than happy to try it on for size. What we found in the Asus TUF A15, however, is not just fantastic gaming performance, but a great value gaming rig with a long battery life and military-grade durability as well. With the help of Nvidia's most powerful 1080p graphics cards, this Ryzen 4000-powered laptop will see you through all your 1080p gaming demands without burning a hole in your pocket. Further bolstering the TUF A15's gaming credentials is its large, 15.6-inch 1080p display with 144Hz refresh rate. Whether you play a lot of competitive esports, or need one of the best 15-inch laptops, this one's a winner.
Read the full review: Asus TUF A15
If you want a 15-inch convertible with versatility in spades must consider HP's popular Spectre x360. It's a gorgeous-looking laptop with an elegant design, albeit with a few oddities, including an awkwardly positioned trackpad. However, this laptop isn't just pretty – it backs these good looks with enough power to cut through any computing task you might wish to tackle. Of course, it helps that the very latest incarnation of this hybrid has updated its hexa-core CPU to a 9th-gen Intel Core i7-9750H.
Creative types will also appreciate the bundled Tilt Pen that can be used for drawing and designing on its exquisite 4K IPS touchscreen display. This 2-in-1 also packs a discrete GTX 1650 graphics card, which means it can even tackle 1080p gaming to boot.
As we said, this 15.6-inch laptop delivers versatility in spades, but it also doesn't come cheap. At least, it's more affordable than Microsoft's Surface Book 2.
Read the full review: HP Spectre x360 15T (2019)
If you're after a powerful notebook in a 15-inch form factor which is ideal for creative usage – such as video editing or Photoshop – then you'll be well served by taking the macOS route rather than Windows, with the larger MacBook Pro.
This year Apple has boosted the power of the MacBook Pro 15-inch with new 9th-generation Intel processors, with options that run up to a mighty 8-core Intel Core i9. So you most certainly won't be left wanting on the performance front, with our review benchmarks showing that this incarnation is a considerably more powerful MacBook than its predecessor.
This 15-inch laptop is ideal for heavyweight editing with a choice of AMD Radeon Pro graphics solutions and the possibility to spec up the notebook to 32GB of RAM. And don't forget the high-quality Retina display along with that improved Touch Bar which can certainly prove a very useful tool with creative applications.
Read the full review: Apple MacBook Pro (15-inch, 2019)
While Asus VivoBook S15 has been designed to become among the best ultra-portables on the market this 2021, it also aims to provide a large enough display for those who need it. That's a hard undertaking, but one that this top-performing laptop has achieved with high marks. It boasts a 15-6-inch display and a solid performance without compromising its slimline design. You might not be able to do some heavy gaming on this, but you should get some photo editing done.
Read the full review: Asus VivoBook S15 (S532F)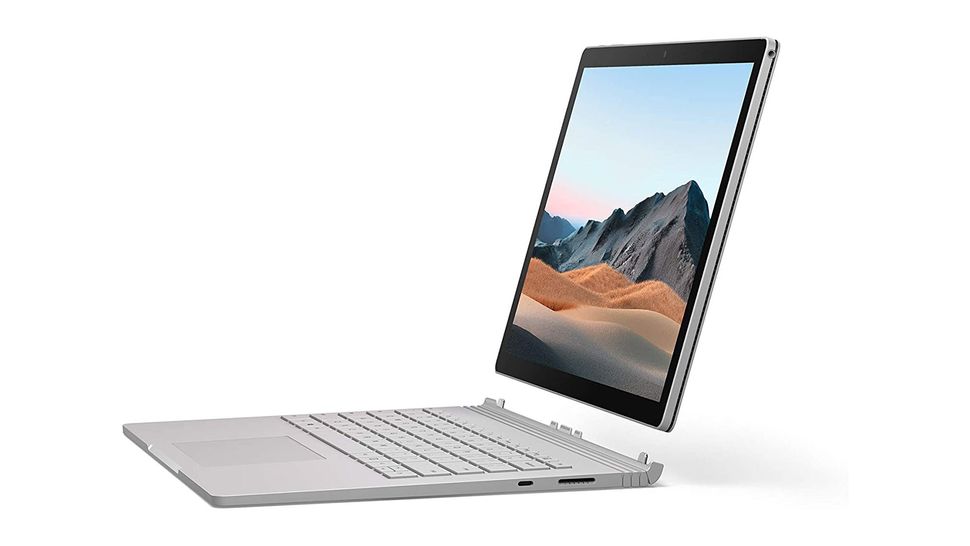 In many ways, the Surface Book 3 is an example of just how far the best laptops have come in just a few short years. With an extremely premium piece of kit – with one of the best displays we've used in a laptop and a keyboard that will put the MacBook Pro's new Magic Keyboards to shame – this follow-up to the outstanding Surface Book 2 is truly one of the best 15-inch laptops 2021 has to offer. Unfortunately, it's held back by a weaker processor (next to its rivals), lackluster speakers and a high price tag. Still, it's an excellent portable, if you've got the money for it.
Read the full review: Microsoft Surface Book 3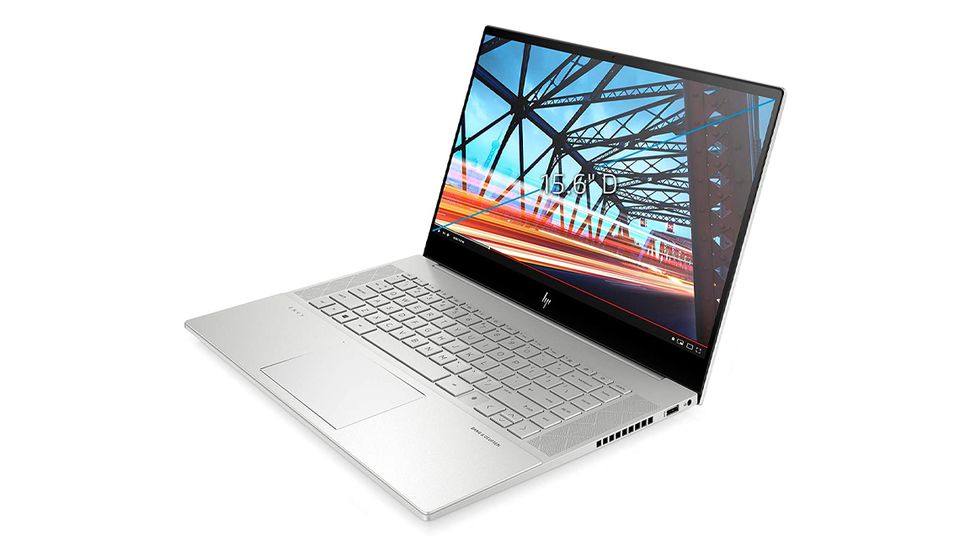 The HP Envy 15 (2020) marries the elegance of the best ultrabooks with an affordable price tag. And, it does so without compromising on its performance. Sure, it will cost extra to get that gorgeous 4K display and the Nvidia GeForce RTX 2060, but even a souped up model comes in at a pittance compared to some of the other high-end offerings on the market. The Envy might not be a perfect machine – it's heavier than some of the other options, runs hot, and comes with some bloatware – but its pros vastly outweigh its cons and is an ideal machine for content creators on the go.
Read the full review: HP Envy 15 (2020) review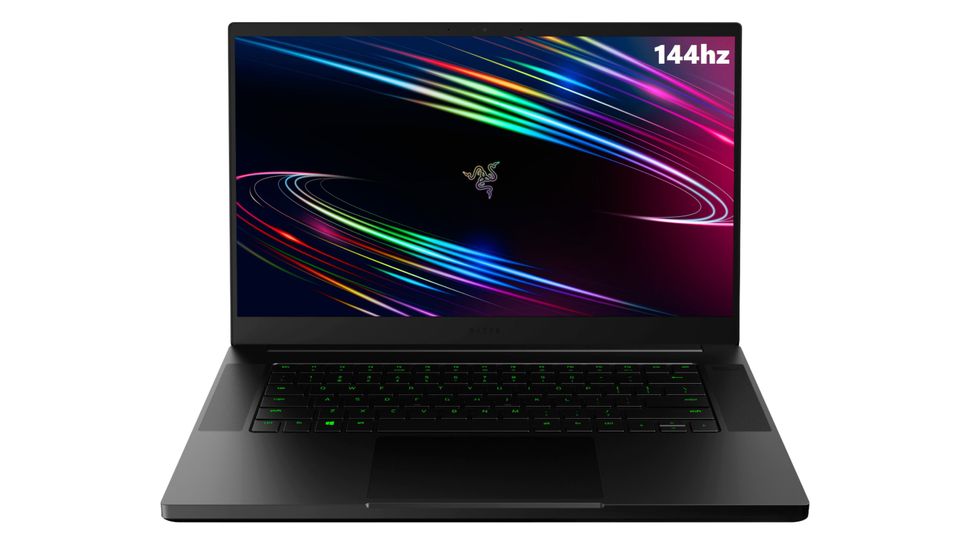 Expensive though it may be – as is usual with the Razer Blade line – 2020's installment of the Razer Blade 15 is staggeringly powerful, more than capable of annihilating any PC game you throw at it. With up to an RTX 2080 Super in the GPU department, there's no doubt of its extra oomph, which makes it an excellent candidate for creative professionals as well, especially with that design that keeps things classy and a trackpad that's among the best we've tested on a gaming laptop. If you've got deep pockets and you like to keep things stylish, this is the best 15-inch laptop for the gamer in you.
Read the full review: Razer Blade 15 (2020)
We hoped for great things in the next Surface Laptop model. However, when this installment of the 15-inch laptop came out, it fell a bit short on both power and versatility. However, if it's spec above are satisfactory to you and you require a device that will last you the whole work day on a single charge, then the Microsoft Surface Laptop 3 (15-inch) might just be the best 15-inch laptop for you. During our review, this device lasted 10 hours and 18 minutes in our TechRadar battery test. As long as you can forgive the lack of ports.
Read the full review: Microsoft Surface Laptop 3 (15-inch)
Those in the market for a mid-range gaming device might adore the Asus ROG Zephyrus M15 GU502. It's a great-looking piece of kit, serving as another entry to Asus' much-vaunted ROG Zephyrus lineup of stylish thin and light gaming laptops. And, that fast screen makes it a joy for gamers with a predilection for fast-paced games. But, does it measure up to the most powerful laptops out there? While not cutting-edge, the Asus ROG Zephyrus M15 GU502's specs are decent for graphically intensive games and its battery can last a while, which makes it the best 15-inch laptop if you're not looking for a maxed-out machine.
Read the full review: Asus ROG Zephyrus M15 GU502