Best laptops at CES 2023: 3D OLED tech, new gaming laptops, and everything else
Here's every new laptop and computer hardware product announced at CES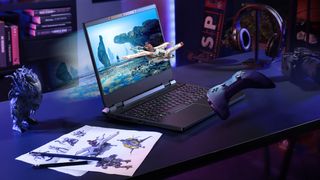 (Image credit: Acer)
Well folks, CES 2023 is here. The event will run through the week, but we're keeping a close eye on any new computer hardware - mostly laptops! - that crops up each day and will be compiling everything we see right here for your browsing convenience.
We've got laptops from all the major players; Acer, Asus, and LG have already revealed new hardware, with more to follow. There have also been big announcements from Intel and Nvidia, who have respectively announced new processors and new graphics cards for the PC-builders among us.
Check back throughout the week, because we'll keep adding to this page whenever we see something new. Our dedicated computing team has boots on the ground at the event in Las Vegas, so you can be assured that we'll deliver the best, most up-to-date coverage of CES.
Acer laptops at CES 2023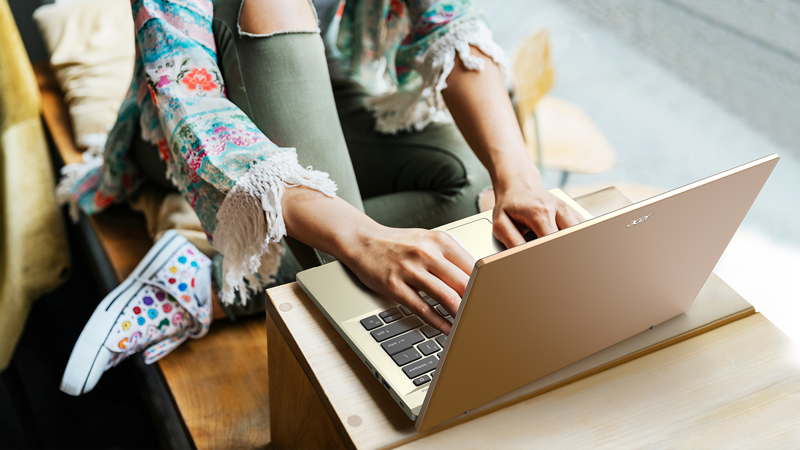 Acer has gone buckwild this CES, revealing a huge array of new laptops from all of its key ranges. We'll start off with the chunky, funky Helios 18 and Helios 16 laptops - the former of which is quite unique as an 18-inch gaming laptop - equipped with shiny new RTX 4000 mobile GPUs (more on those later).
Those new GPUs can also be found in some new Nitro gaming laptops, which also pack the latest 13th-gen Intel Core or 7th-gen AMD Ryzen CPUs. Elsewhere, gamers get a special treat in the form of the SpatialLabs TrueGame software, part of a continuing effort from Acer to bring 3D viewing technology to more audiences. We also saw a pair of new Predator gaming monitors.
Beyond the gaming sphere, Acer has more to show off. There are multiple new Aspire and Swift laptops, including the incredibly sleek but big-screened Swift Go 16, which boasts a glorious 120Hz OLED display. For those who need strong performance in a slim package, there's the Swift X 14, which will use an RTX 4050.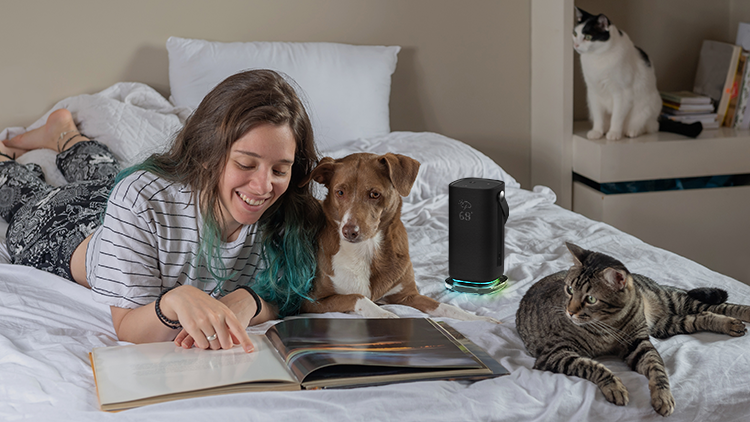 But wait, there's more! Acer also showcased a number of new all-in-one computers, including the Aspire S (which comes in 27- and 32-inch models) and the super-simple Chrome OS-powered Chromebox CX15, which also comes in a business-focused enterprise variant.
Finally, Acer saw fit to step outside of its usual computing bubble and revealed two completely unexpected products: a smart speaker called the Halo Swing, and - bizarrely - a desk with a built-in exercise bike called the eKinekt. We imagine that's just about legally distinct enough from Microsoft's failed attempt at camera-controlled gameplay with the Xbox Kinect.
Asus laptops at CES 2023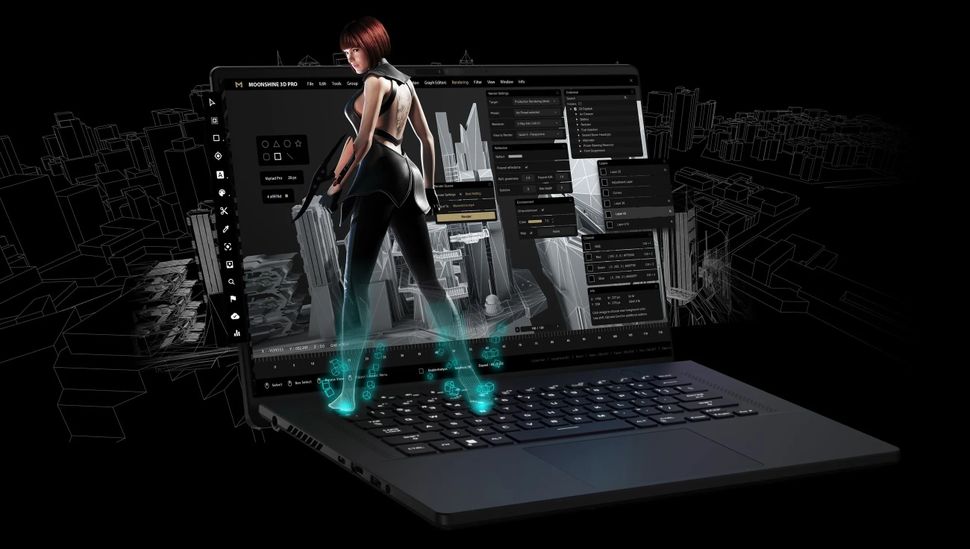 Asus isn't sitting around to let Acer hog the limelight. There's a new 18-inch gaming laptop here too, as part of the new range of Asus ROG Strix SCAR laptops, some of which will use Intel's mighty new Core i9-13980HX mobile processor, now the world's most powerful laptop CPU.
It's not just new Strix products either; the ever-successful ROG Zephyrus line is getting new entries, starting with slick new redesigns for the Zephyrus M16 and G16 - both already excellent gaming laptops, now updated with more powerful hardware and a new look. We're also getting new models of Asus's dinky gaming tablet, the ROG Flow X13 and Z13.
In total, there were thirteen new ROG laptops from Asus announced, with a lot of focus being placed on the manufacturer's Nebula display technology. Nebula is essentially a minimum hardware spec for Asus laptop screens, mandating 'a strict criteria of fast motion, bright backlights, and vivid colors.' Having seen these panels in the past, it's good to see Asus is sticking to its guns and aiming to deliver top-notch laptop displays.
LG laptops at CES 2023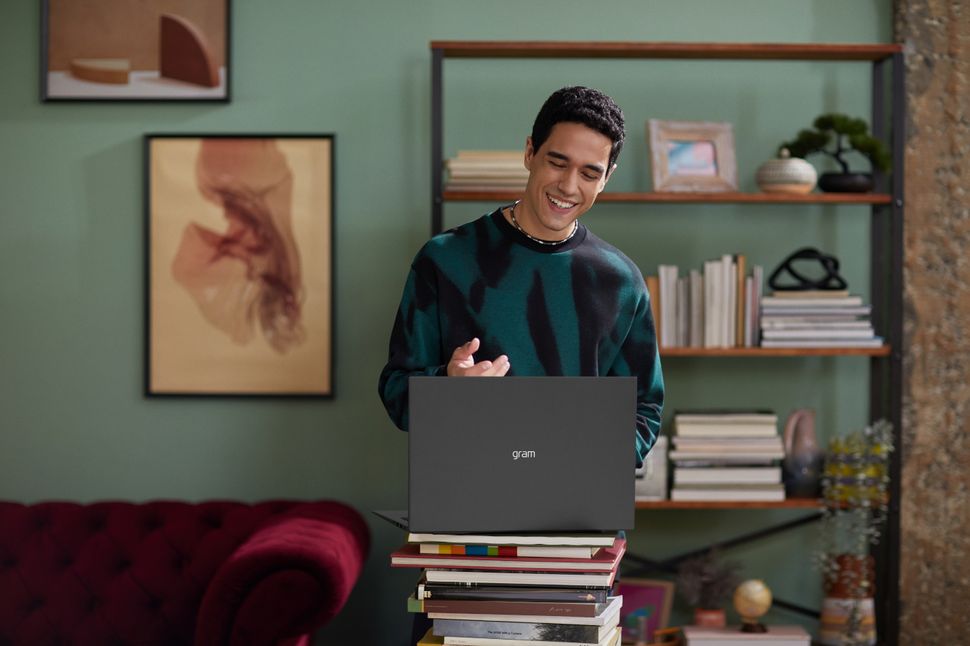 LG has kept things relatively low-key in the laptop space this year at CES, perhaps unsurprisingly since it also had plenty of TVs to show off. We were pleased to see two new variants of the excellent LG gram laptop, however: the LG gram Superslim and the gram Style.
As the name implies, the Superslim model is, well, super slim. It's the thinnest Gram yet, measuring less than 11mm in thickness and weighing 998 grams. It's still got an incredible 15.6-inch OLED display, though.
More interesting is the LG gram Style, which has a funky iridescent glass finish that makes the colors of the chassis shift as it catches the light. Inside, the trackpad is now invisible; there's a haptic rectangle beneath the keyboard that illuminates with soft LED backlighting when you touch it.
There's also a variety of LG Gram 14, 15, 16, and 17 models, all updated for 2023 along with the Style and Superslim with new 13th-generation Intel Core CPUs.
HP laptops at CES 2023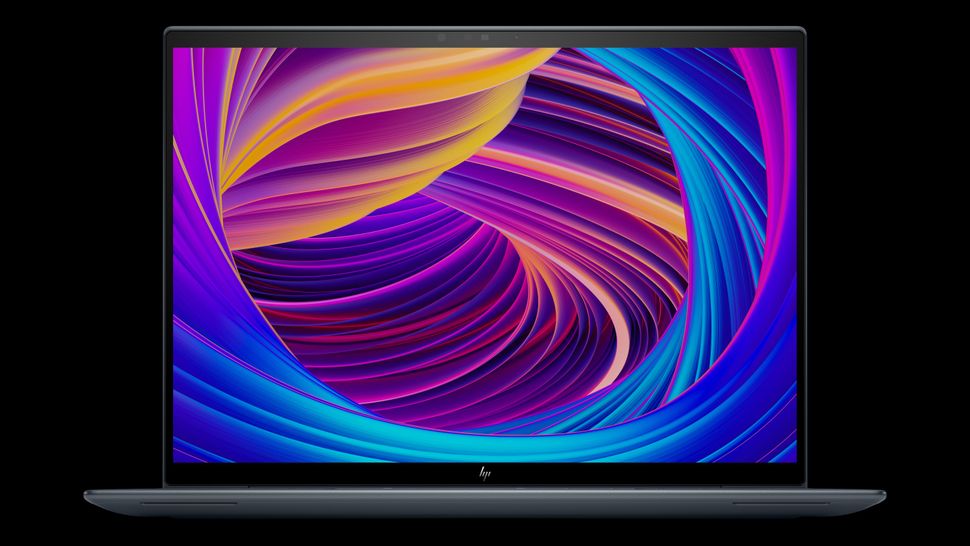 HP has plenty of new products on show at CES this year, predominantly laptops. Most exciting here are the new HP Dragonfly laptops; specifically, the Dragonfly G4 and the Dragonfly Pro, the latter of which comes in Windows and Chromebook flavors.
The Dragonfly series is at once our most beloved and most reviled laptop line of recent yore; the Elite Dragonfly G2 is one of the best laptops we've seen in the past few years, while its successor the G3 was a total letdown. We're really hoping that these new models can emulate the G2's best traits while avoiding the pitfalls seen in the most recent model.
Beyond the Dragonfly laptops, we saw a new EliteBook and Elite x360 2-in-1, along with some bog-standard HP 14 and HP 15 laptops and a new Omen 17 gaming laptop with refreshed hardware. HP is also expecting to launch updated Omen 25L, 40L, and 45L gaming desktops later in the year.
Outside of laptops and desktops, HP has a few extras: new E- and M-series monitors, a wireless 'silent' mouse, and two new FHD webcams for home productivity. Unexpectedly, HP also wanted to show off a new pair of wireless earbuds from its headset brand Poly, called the Voyager Free 60. They look surprisingly good, with a Qi charging case that features a tiny touchscreen.
MSI laptops at CES 2023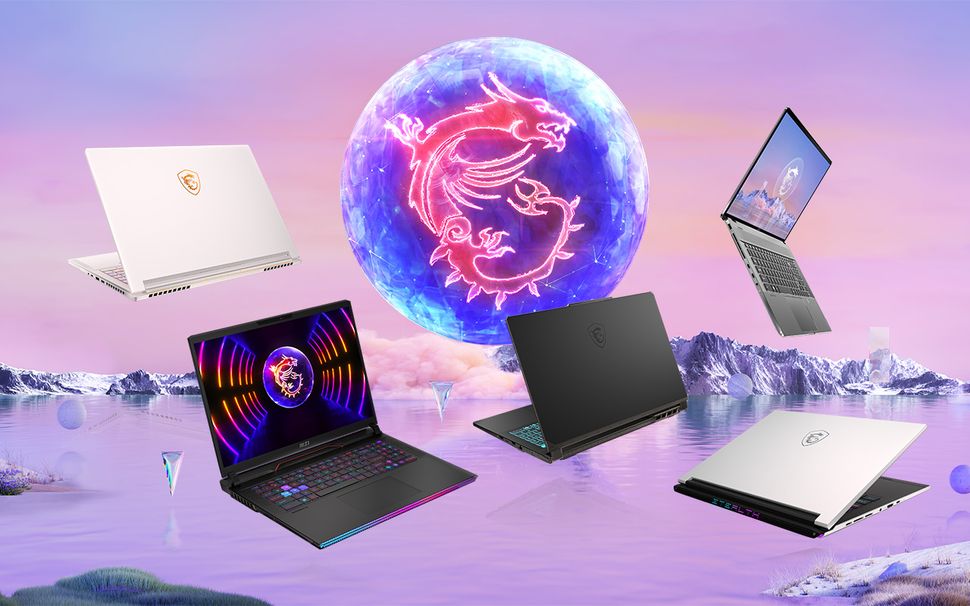 Yikes, the press release we got from MSI was a scary one. So many laptops! Too many laptops, some might say - but not us. A whopping 31 new laptop models were revealed by the Taiwanese hardware brand, encompassing everything from lightweight notebooks to bulky gaming rigs.
Virtually all of these come equipped with the new 13th-gen Intel processors the tech giant announced at CES (more on that further down this page), and while some are just simple component refreshes, there are plenty of shiny new laptops for us to drool over.
Gaming is MSI's main bag, so we weren't surprised to see new Titan, Katana, Pulse, and Raider (amongst others) gaming laptops arrive at CES 2023. For creatives, there's the sleek and powerful new Stealth Studio models, which come in 14-, 16-, and 17-inch display configurations and can be equipped with up to an RTX 4070. There's also the Creator Z16 HX and Z17 HX, which as the name implies will use Intel's mighty new i9-13980HX CPU.
Anyone looking for a lightweight work laptop should strongly consider the updated Summit Flip Evo models, which blend stylish designs with a 2-in-1 hybrid form factor and new-and-improved internal hardware. These come in 13-, 14-, and 16-inch models.
Lastly, MSI also debuted its second-generation MSI Pen 2, which features improved pressure sensitivity and haptic feedback, and can - according to MSI - be seamlessly used as a traditional pencil on paper without needing to switch to an actual pen or pencil. How does this work? We have no clue.
Lenovo at CES 2023
Lenovo hits the ground running with the Yoga Book 9i, the first OLED full sized dual screen laptop with a futuristic look and feel. The laptop boasts the latest generation of Intel Core processors and enables users to take advantage of a full laptop and a tablet all at once. The laptop is aimed at creatives, professionals and casual users alike. Surf the web and look at memes across two full screens, work on two separate files at the same time and take notes while you watch a video uninterrupted. We're excited to get our hands on the Yoga Book 9i, but until then, we move onto the next device!
For the professional on the go, Lenovo offers a new addition to the ThinkBook line. The ThinkBook Plus Twist introduces a rotating dual display to the line that offers users versatility in the way they use the machine. It seems like Lenovo has focused their attention on designing products that cater to a newer, more connected generation and the swivel design does melt perfectly into the everyday life of the digital youth. This laptop also comes with an OLED touch display along with new 13th-gen Intel CPUs, so you should be able to watch your lecturers or run processor-heavy programs with no interruptions. You'll be able to use the ThinkBook Plus Twist in tablet mode or as a traditional clamshell laptop.
Lenovo has gone all out for CES 2023 and they haven't forgotten about the gamers.
Starting out strong with the Legion Pro i7 and Legion Pro 7, their addition to9 the 16-inch AI powered gaming laptops designed for the players looked for an adge to carve out their paths to victory. These laptops come with the choice of the latest 13th-gen Intel CPUs or AMD Ryzen 7000 series processors and the latest Nvidia GeForce RTX 40 series laptop GPUs. Talk about name dropping. All these top tier internals run harder for longer with the Legion's Hybrid Thermals and wider Vapor Chambers that have both the CPU and GPU covered. The Lenovo LA AI chip will push your performance further, giving you those sweet,sweet frame rates.
Finally, for those in their grind that still want a device that can handle raring battlefields, the Legion Pro 5i and Legion Pro 5 are for you. The combination of 13th-gen Intel Core (or again AMD Ryzen 7000 Series) and Nvidia GeForce RTX 4070 laptop GPU have the makings of a powerful machine ready to take on anything you throw at it. The Lenovo LA AI chip monitors CPU and GPU load and adjusts head management accordingly to ensure you get the best out of your laptop. Sitting at 16-inches and available in Onyx Grey or Abyss Blue, the Legion Pro 5i and Legion Pro 5 are pretty, professional, and playful machines we can't wait to tinker with.
Nvidia at CES 2023

Naturally, the big-ticket item at Nvidia's CES 2023 showcase was the new RTX 4070 Ti GPU - stay tuned on this one, as we've got our own full review of this graphics card in the works. The 4070 Ti is a retooled, renamed RTX 4080 12GB, the GPU that Nvidia unceremoniously 'unlaunched' after negative reception. The new GPU will cost $799, a hundred dollars less than its original incarnation.
That wasn't all Nvidia had to show off, though: there was a ton of talk about the new 'Nvidia Omniverse' of interconnected creative software, but more excitingly we got confirmation that Nvidia will be releasing five laptop GPUs this year: the RTX 4080 and 4090 for powerhouse gaming machines, and compact Max-Q versions of the RTX 4050, 4060, and 4070 for more affordable laptops starting at $999.
It's a bit strange to see the 4050 and 4060 announced for laptops when we still have basically no information about the desktop versions of the cards - at least, nothing concrete from Nvidia itself - but we're happy to see them nonetheless and are very curious to see how they stack up against the previous generation of budget laptop GPUs.
Intel at CES 2023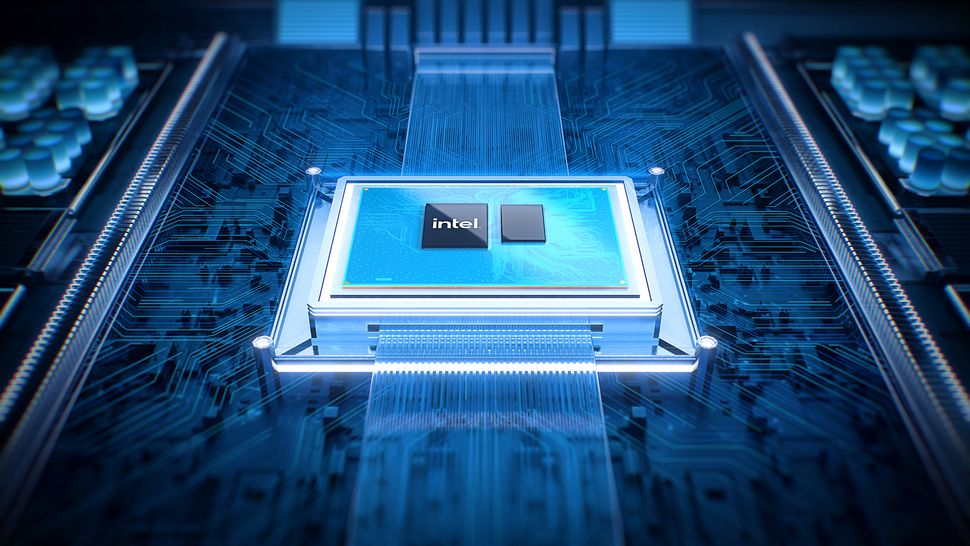 Intel had a LOT of new processors to show off this year at CES, essentially running the full gamut of mobile CPUs. At the top end of the scale, we saw the new Core i9-13980HX - the world's first 24-core laptop processor, which will be making its debut in high-end gaming laptops this year.
For the rest of us, Intel has confirmed that its Pentium and Celeron lines of budget CPUs are officially dead: in their place, the new N-series chips will power the next wave of budget laptops and Chromebooks.
Intel revealed dozens of new N-, P-, and H-series processors at CES 2023, although it looks like one might have slipped through the cracks: we noticed that an as-of-yet unannounced i9-13900KS chip briefly went on sale in France and China before being pulled, and there was no mention of the CPU at Intel's CES presentation. Curious...
Check out our CES 2023 hub for all the latest news from the show as it happens. We'll be covering everything from 8K TVs and foldable displays to new phones, laptops and smart home gadgets, so stick with us for the big stories.
Sign up to receive daily breaking news, reviews, opinion, analysis, deals and more from the world of tech.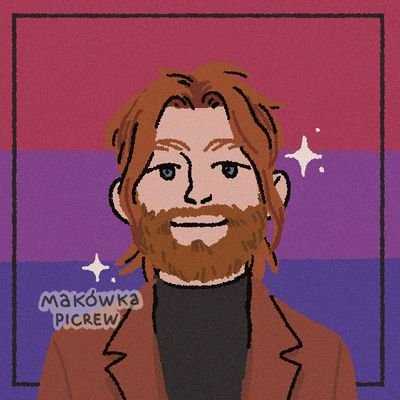 Christian is TechRadar's UK-based Computing Editor. He came to us from Maximum PC magazine, where he fell in love with computer hardware and building PCs. He was a regular fixture amongst our freelance review team before making the jump to TechRadar, and can usually be found drooling over the latest high-end graphics card or gaming laptop before looking at his bank account balance and crying.
Christian is a keen campaigner for LGBTQ+ rights and the owner of a charming rescue dog named Lucy, having adopted her after he beat cancer in 2021. She keeps him fit and healthy through a combination of face-licking and long walks, and only occasionally barks at him to demand treats when he's trying to work from home.