Why bother with a desktop PC when an Nvidia RTX 4060 laptop can game in 4K?
Desktops are on the way out, folks - you heard it here first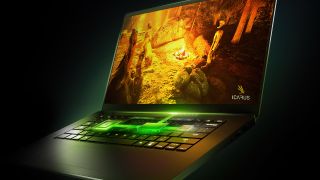 (Image credit: Nvidia)
After viewing Nvidia's big reveal livestream from CES 2023, I've got mixed feelings. Yes, the arrival of the RTX 4070 Ti is good to see after the mess surrounding the cancelled RTX 4080 12GB, but there was a bit too much metaverse talk for my liking - which is to say, there was any metaverse talk.
Much more promising, then, is Nvidia's commitment to releasing a slew of laptop GPUs throughout 2023, from the budget RTX 4050 to the powerhouse RTX 4090 - the first time we've ever seen an xx90-spec GPU in a gaming laptop.
I wish Nvidia would take this approach with its desktop cards rather than teasing them one at a time; with the full range on display, people know exactly what we'll be getting this year, and it's much easier to judge how much money they should be squirrelling away to buy a new gaming laptop.
At the high end, RTX 4080 and 4090 laptops will start at $1,999, though I strongly suspect that most of these will end up costing a lot more - especially the 4090 models. More interestingly, Nvidia says the RTX 4050 laptops will start at $999 - and I'm weirdly exciting about that. Here's why.

A new generation
What does a thousand bucks get you right now when looking at gaming laptops? Well, you're probably looking at an RTX 3060 for your GPU, along with either an Intel Core i5 or i7 processor (perhaps an AMD Ryzen 7 if you're looking at Team Red). That's not bad, in my opinion; the 3060 is a solid 1080p gaming GPU, even if it loses out a bit to the better-value RTX 3060 Ti in desktop PCs.
The RTX 3050 - the card that generationally precedes this newly-announced 4050 - was basically not great. Not terrible, sure, but it was difficult to justify its existence when most gamers would either spring for a more powerful card or simply be satisfied with what they had.
Given the generational step up in performance Nvidia is touting for the RTX 4000 GPUs, though, we can likely expect a serious boost from the 3050 to the 4050. Using the new AD107 GPU chip, the laptop RTX 4050 has already surfaced in leaked benchmarks, beating its predecessor by almost a third as reported by Notebookcheck. This could put it on par with or even beyond the RTX 3060.
Here's the kicker, though - even if the 4050's performance doesn't quite measure up, it can take advantage of the new Lovelace GPU architecture to run Nvidia's third-generation DLSS upscaling technology, which can employ full frame generation to massively boost framerates in games.
DLSS 3 feels like the fully-realized form of the technology, giving you as much as double the frames per second at higher resolutions. For those not in the know, DLSS (Deep Learning Super Sampling) allows your GPU to render a game at a lower resolution - therefore producing a better framerate - and then employs AI to 'upscale' the image to a higher resolution. This is a gross oversimplification of the tech, but it'll suffice here.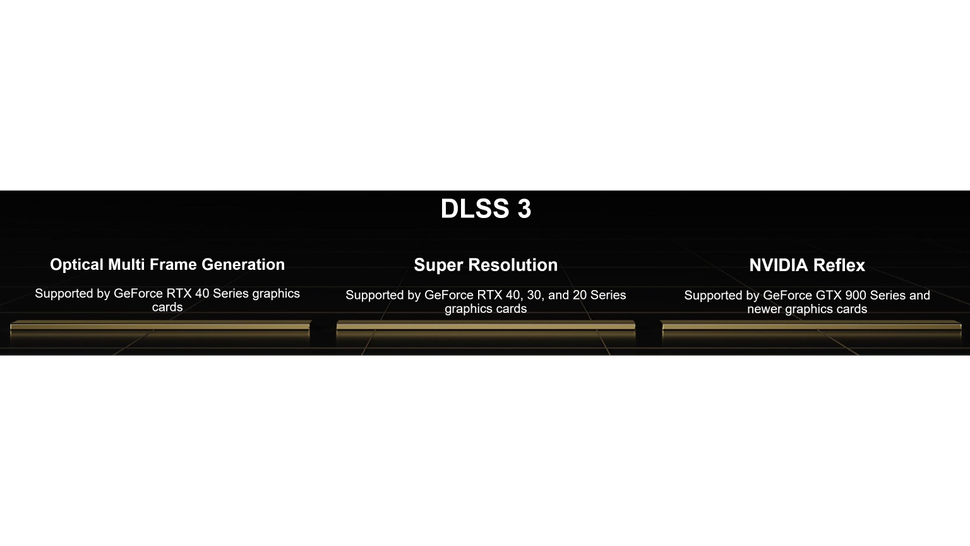 Deeper learning
With DLSS improved for RTX 4000 GPUs, we're also seeing the return of Nvidia's 'Max-Q' feature, which also employs AI to power a range of technologies geared towards improving the performance and efficiency of laptop GPUs. Max-Q models of Nvidia's cards have these features baked into the GPU, allowing it to be smaller and produce less heat and sound for an improved lightweight laptop gaming experience.
As we approach a singularity of graphical performance, I have to wonder how much longer we gamers will be shackling ourselves to chunky desktop PCs in order to get the best performance. Sure, everyone wants an RTX 4090, but that's simply not feasible for most consumers; a laptop packing a 4050 or 4060, though? That's an option.
The simple fact is that most people don't want or need to play games in glorious 8K. It's not like you can buy an 8K gaming laptop anyway, and with DLSS 3 the barrier to gaming in 4K is getting even lower. Why would I spend time, money, and effort building the huge gaming PC I'm writing this article on if I could simply snap up a sleek $1,500 gaming laptop and get essentially the same performance at 4K thanks to DLSS?
I'm not saying that desktop gaming PCs are about to vanish overnight. The upgradability of custom PC builds is a huge point in their favor, even if some laptop manufacturers are finally starting to get the idea and make more parts replaceable. But Nvidia's new mobile GPUs promise a major step forward for gaming on laptops, both at the low end and at the peak with the 4090.
At a certain point, the need for desktop systems begins to erode. I think this has already started; we've been throwing around the term 'desktop replacement' when it comes to powerful gaming laptops for years, after all. How long do you think it'll take before our towers become obsolete? The sooner the better, if you ask me.
Sign up to receive daily breaking news, reviews, opinion, analysis, deals and more from the world of tech.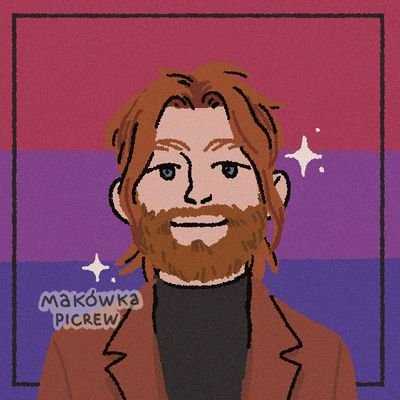 Christian is TechRadar's UK-based Computing Editor. He came to us from Maximum PC magazine, where he fell in love with computer hardware and building PCs. He was a regular fixture amongst our freelance review team before making the jump to TechRadar, and can usually be found drooling over the latest high-end graphics card or gaming laptop before looking at his bank account balance and crying.
Christian is a keen campaigner for LGBTQ+ rights and the owner of a charming rescue dog named Lucy, having adopted her after he beat cancer in 2021. She keeps him fit and healthy through a combination of face-licking and long walks, and only occasionally barks at him to demand treats when he's trying to work from home.