Consider the best 15-inch laptops to find the perfect balance between portability and functionality. They're not too small, not too big, and are still easy enough to cart around when you have to work on the go. And, since they have more space than their smaller counterparts, they often come equipped with some of the best hardware. They can often pack quite a powerful punch.
No matter what you're using it for gaming, creative work, schoolwork, or productivity, the best 15-inch notebooks are up to the task. You'll find models that come with the best processors and the best mobile GPUs such as the Nvidia RTX 3060, RTX 3070, and RTX 3080 and can keep up with a 17-inch laptop. And, you'll find ones that are as easy to take on the road as a 13-inch laptop, while providing more screen real estate and the kind of battery life that will get you through a full day without needing to charge.
We've rounded up our picks for the best 15-inch laptop of 2022 in one place to help you find the ideal notebook for you. With one of our picks below, you'll find a notebook that will satisfy all your computing needs. We've even included our price comparison tool so you can find the best laptop deals available.
Our Top Picks for Best 15-inch Laptop of 2022
Best 15-inch laptops of 2022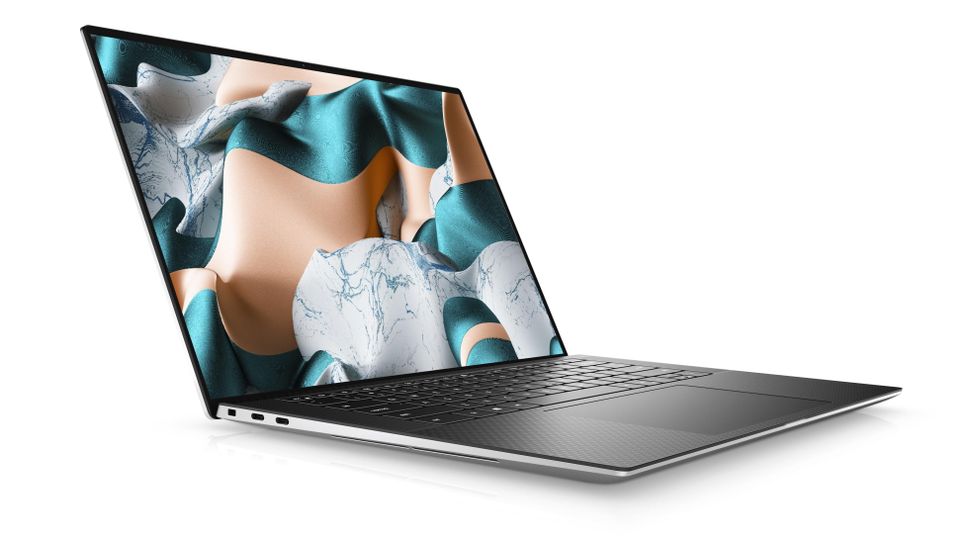 The Dell XPS 15 might just be incredible enough to tempt hardcore Mac users. It's easily the best 15-inch laptop in 2022, and in a lot of ways, the best laptop (period). Combining staggering power in a stylish thin and light chassis, this laptop doesn't hold back when it comes to internals and features that improve your computing experience overall. Among those amazing features are a gorgeous bright display with 500 nits of brightness, an extremely comfortable keyboard, impressive speakers, and a terrific trackpad. We're not saying that this laptop is perfect, but our coveted 5 out of 5 rating should speak for itself.
Read the full review: Dell XPS 15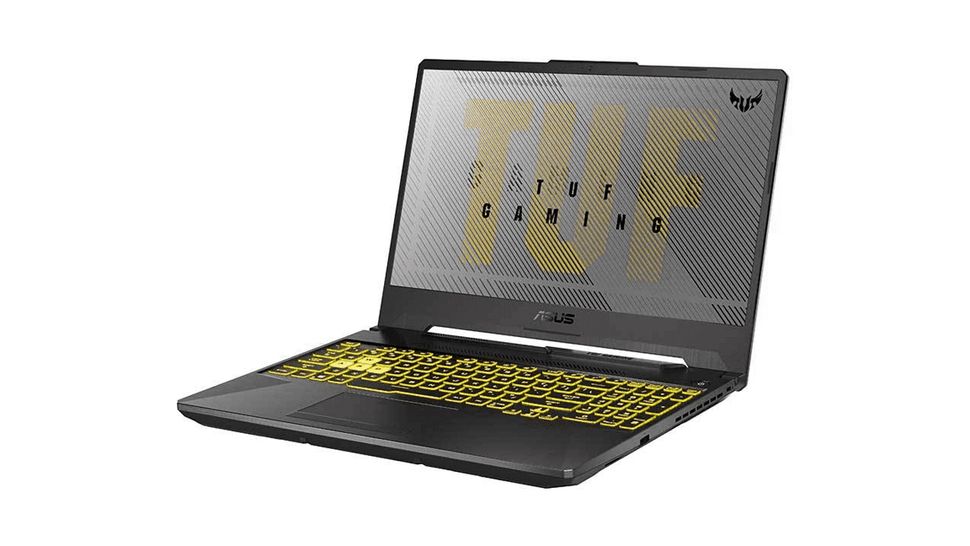 The Asus TUF line is no stranger to affordable laptops that are also great performers. Last year's Asus TUF A15, for instance, was simply brilliant while keeping things accessible to budget-conscious gamers. The Asus TUF Dash F15 is back to preserve that affordability while also delivering brute strength. It brings in Intel Tiger Lake processors, Nvidia GeForce RTX 3000 mobile GPUs, and up to a 240Hz 1080p display without costing a fortune while also keeping things light, thin, and military-grade durable. If you're looking for an affordable and portable gaming laptop, this is the best 15-inch laptop for you.
Read the full review: Asus TUF Dash F15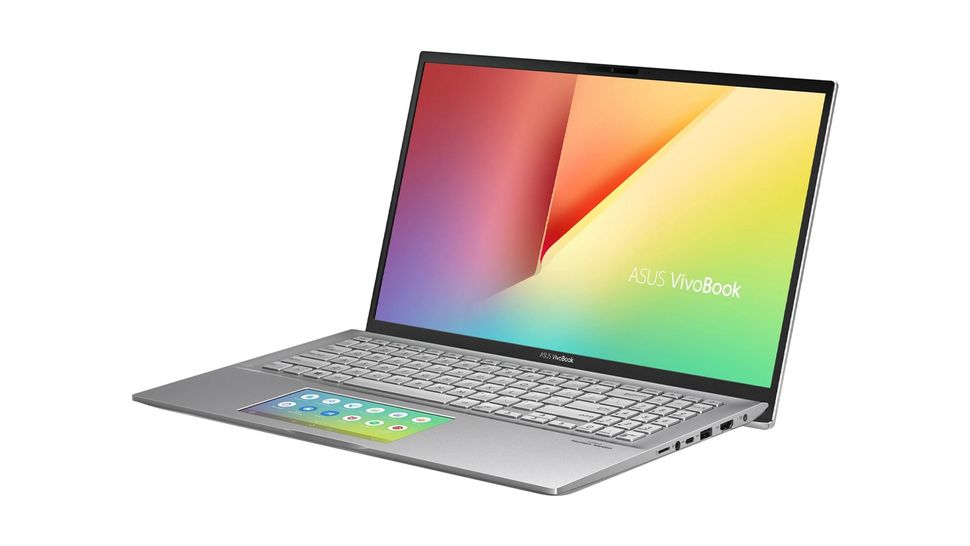 While Asus VivoBook S15 has been designed to become among the best ultra-portables on the market this 2022, it also aims to provide a large enough display for those who need it. That's a hard undertaking, but one that this top-performing laptop has achieved with high marks. It boasts a 15-6-inch display and a solid performance without compromising its slimline design. You might not be able to do some heavy gaming on this, but you should get some photo editing done.
Read the full review: Asus VivoBook S15 (S532F)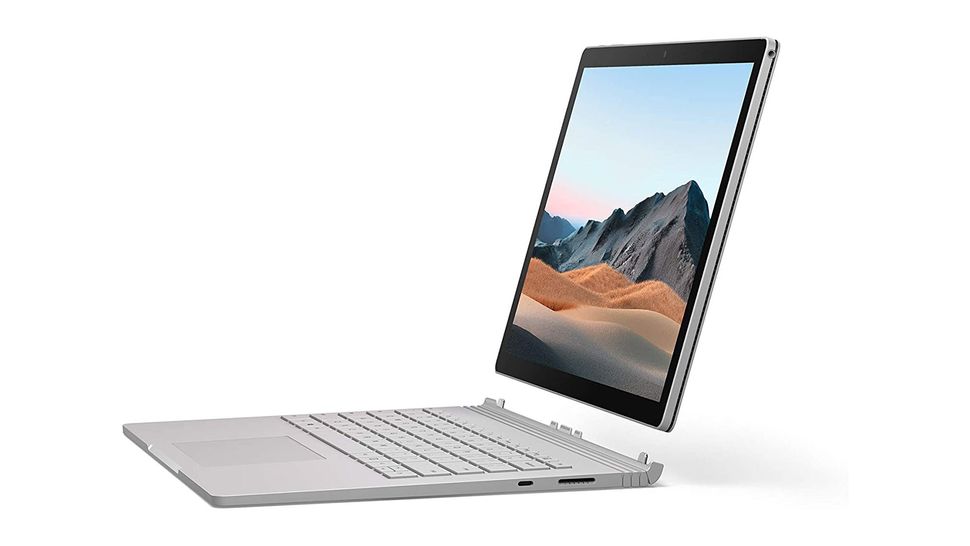 In many ways, the Surface Book 3 is an example of just how far the best laptops have come in just a few short years. With an extremely premium piece of kit – with one of the best displays we've used in a laptop and a keyboard that will put the MacBook Pro's new Magic Keyboards to shame – this follow-up to the outstanding Surface Book 2 is truly one of the best 15-inch laptops 2022 has to offer. Unfortunately, it's held back by a weaker processor (next to its rivals), lackluster speakers and a high price tag. Still, it's an excellent portable, if you've got the money for it.
Read the full review: Microsoft Surface Book 3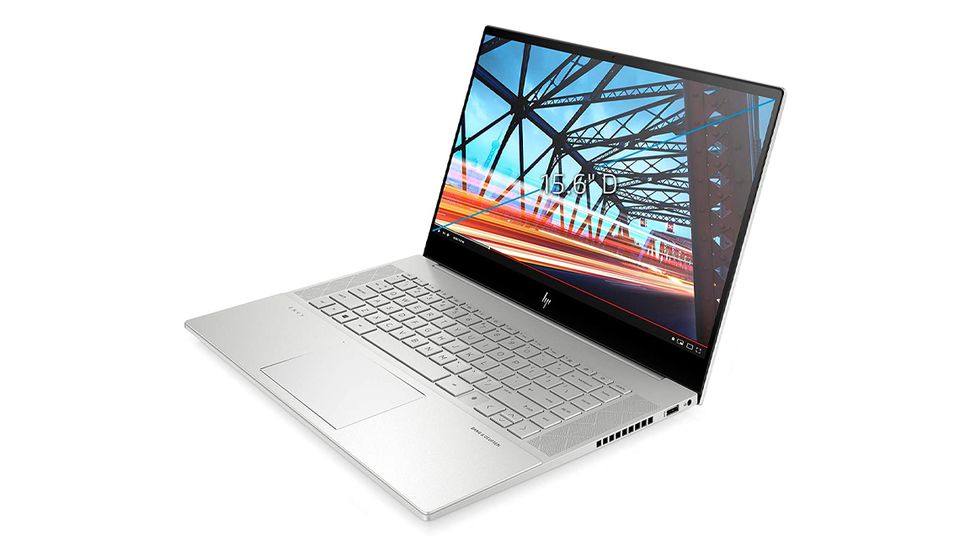 The HP Envy 15 (2020) marries the elegance of the best ultrabooks with an affordable price tag. And, it does so without compromising on its performance. Sure, it will cost extra to get that gorgeous 4K display and the Nvidia GeForce RTX 2060, but even a souped up model comes in at a pittance compared to some of the other high-end offerings on the market. The Envy might not be a perfect machine – it's heavier than some of the other options, runs hot, and comes with some bloatware – but its pros vastly outweigh its cons and is an ideal machine for content creators on the go.
Read the full review: HP Envy 15 (2020) review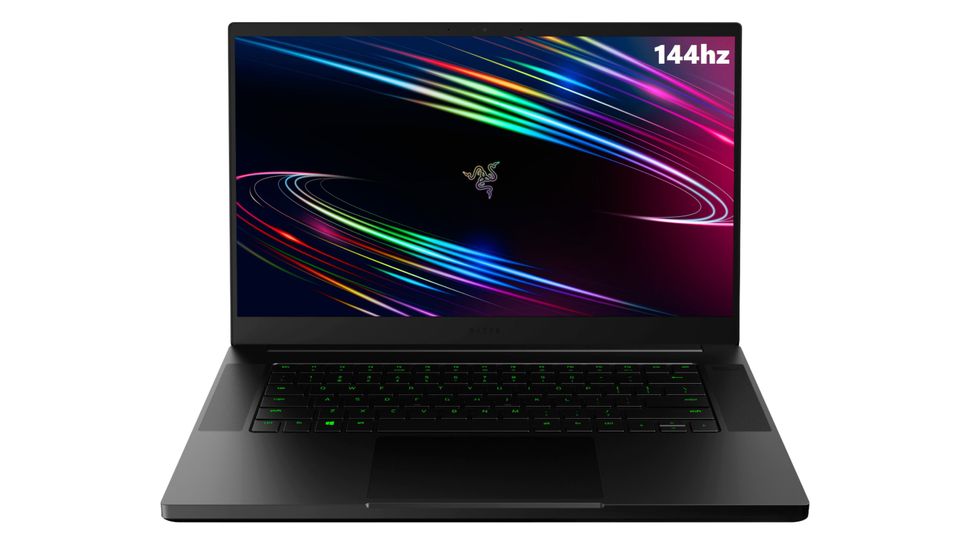 Expensive though it may be – as is usual with the Razer Blade line – 2020's installment of the Razer Blade 15 is staggeringly powerful, more than capable of annihilating any PC game you throw at it. With up to an RTX 2080 Super in the GPU department, there's no doubt of its extra oomph, which makes it an excellent candidate for creative professionals as well, especially with that design that keeps things classy and a trackpad that's among the best we've tested on a gaming laptop. If you've got deep pockets and you like to keep things stylish, this is the best 15-inch laptop for the gamer in you.
Read the full review: Razer Blade 15 (2020)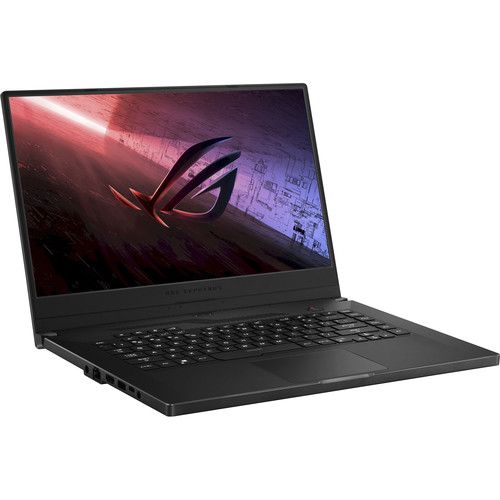 The Asus ROG Zephyrus G15 is about as big a name in gaming laptops as you can get, so we knew that this year's model was going to be good – we just didn't realize it'd be this good. As one of the best gaming laptops we've ever tested, it's a no-brainer that this is one of the best 15-inch laptops you're going to find anywhere. Powered by the latest AMD Ryzen 9 processor and Nvidia RTX 3070 GPU, this laptop can handle just about anything you can throw at it and display it in crisp 1440p at 240Hz refresh rate. It's not a budget laptop, though; this is premium gaming kit, but it's at least more affordable than a lot of other, less powerful gaming laptops we've seen out there.
See the full review here: Asus ROG Zephyrus G15 (2021, AMD)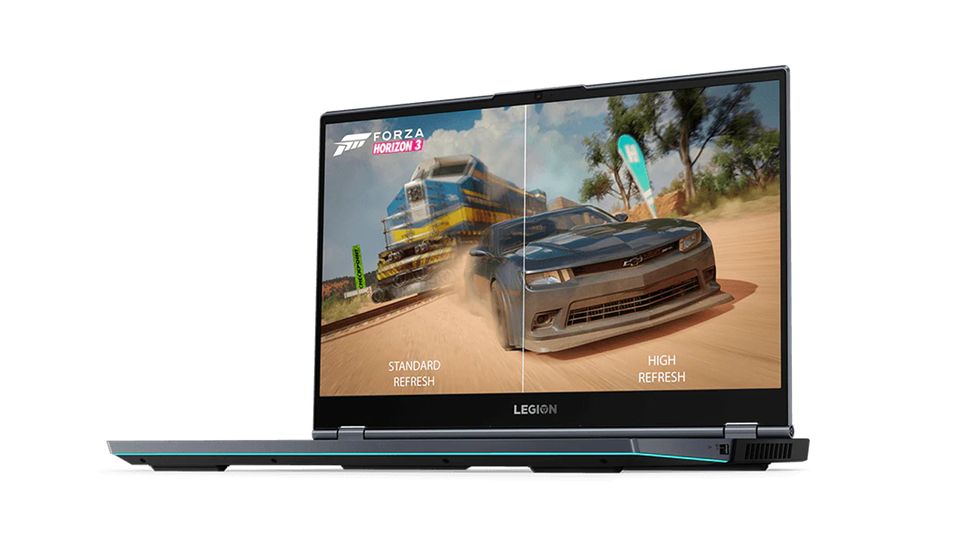 Can Nvidia's Turing GPUs still pull some punches in this Ampere world? Absolutely, and gaming laptops like the Lenovo Legion 7i are here to prove that. In fact, this sleek yet sturdy portable packs enough punch for both work and play. And, it comes in several configurations that cater to different gamers. There's a lot of features here as well – the immersive RGB lights and fantastic thermals are only the beginning. The highest configuration is plenty pricey, but the other builds are affordable enough.
Read the full review: Lenovo Legion 7i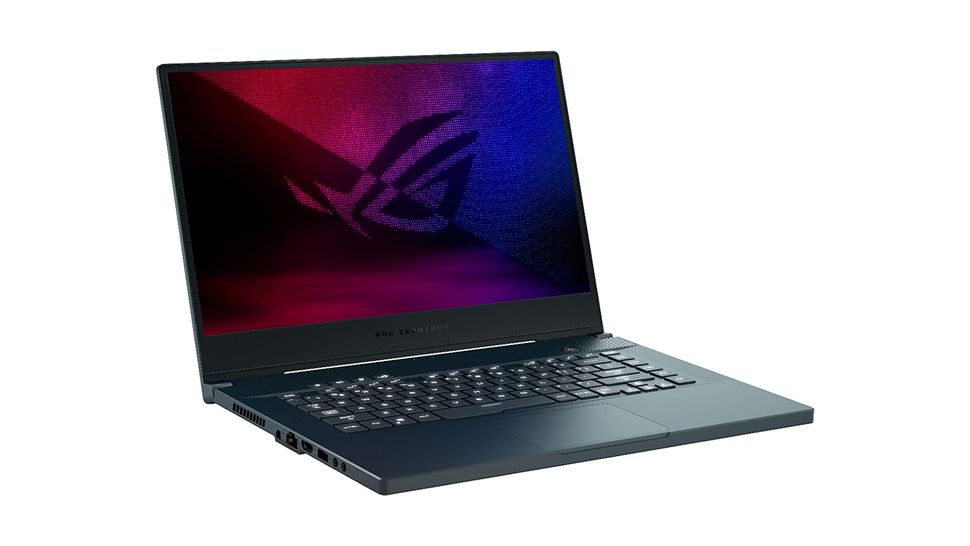 Those in the market for a mid-range gaming device might adore the Asus ROG Zephyrus M15 GU502. It's a great-looking piece of kit, serving as another entry to Asus' much-vaunted ROG Zephyrus lineup of stylish thin and light gaming laptops. And, that fast screen makes it a joy for gamers with a predilection for fast-paced games. But, does it measure up to the most powerful laptops out there? While not cutting-edge, the Asus ROG Zephyrus M15 GU502's specs are decent for graphically intensive games and its battery can last a while, which makes it the best 15-inch laptop if you're not looking for a maxed-out machine.
Read the full review: Asus ROG Zephyrus M15 GU502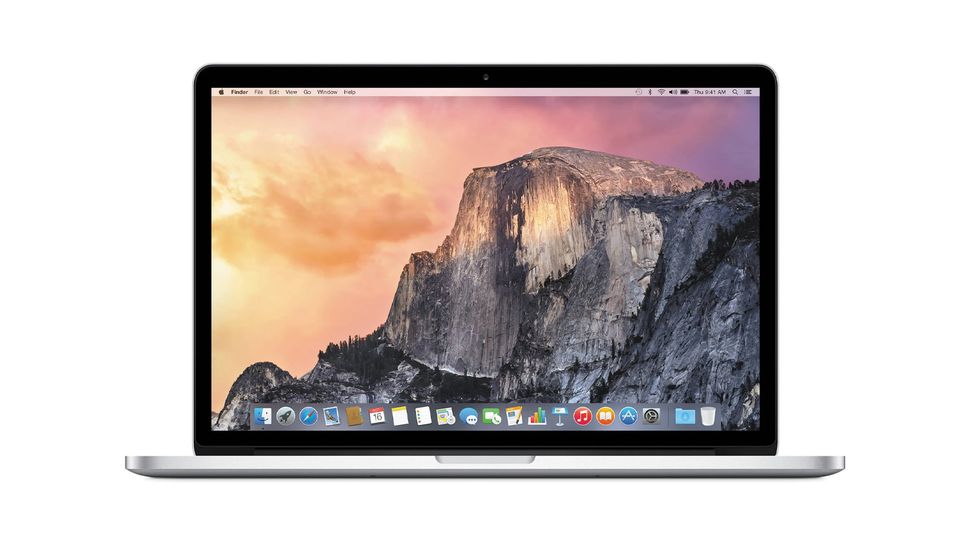 If you're after a powerful notebook in a 15-inch form factor which is ideal for creative usage – such as video editing or Photoshop – then you'll be well served by taking the macOS route rather than Windows, with the larger MacBook Pro.
This year Apple has boosted the power of the MacBook Pro 15-inch with new 9th-generation Intel processors, with options that run up to a mighty 8-core Intel Core i9. So you most certainly won't be left wanting on the performance front, with our review benchmarks showing that this incarnation is a considerably more powerful MacBook than its predecessor.
This 15-inch laptop is ideal for heavyweight editing with a choice of AMD Radeon Pro graphics solutions and the possibility to spec up the notebook to 32GB of RAM. And don't forget the high-quality Retina display along with that improved Touch Bar which can certainly prove a very useful tool with creative applications.
Read the full review: Apple MacBook Pro (15-inch, 2019)
How to Find the Best 15-inch Laptop for You
Is 15 inches a good size for a laptop?
Absolutely, since it has a good mix of functional display real estate as well as a decent amount of portability.
Now, even the best 15-inch laptop isn't going to match the portability of the best 13-inch laptops, but it will come close, and most bags use 15 inches as their guide when designing the laptop sleeves in a lot of backpacks.
Also, 15-inch laptops have a decent amount of usable screen space and at 15 inches, multitasking with different windows definitely becomes an option. 4K screens are also somewhat more relevant on a 15-inch laptop since the display is big enough that the pixel density is actually much more noticeable.
Are 15-inch laptops good for gaming?
Some of the best gaming laptops are 15-inch models, like the Asus ROG Zephyrus G15, so we would definitely say yes. While bigger laptops are going to give you bigger keyboards and displays, a 15-inch laptop is still going to be big enough that the action on the screen will be clear and enjoyable.
Also, because the displays are smaller, features like extremely fast refresh rates and response times that would normally cost a lot more on a gaming monitor are available for pretty cheap on a gaming laptop.
How we test the laptops in this guide
There are two primary target audiences for the best RTX 3070 laptops: gamers and creatives, and we take two similar approaches to testing them out for their respective audiences.
For the core internal hardware, we run standard tests that stress the CPU and GPU with any hardware controls set to balanced for a consistent baseline across the various laptop manufacturers, including GeekBench 5, CineBench, PCMark 10, 3DMark, and Blender.
We also measure the frame rate of some PC gaming benchmarks, like Total War: Three Kingdoms and Metro: Exodus, to see how well the CPU and GPU work together to quickly render complex 3D scenes, which is just as important for a creative workstation as it is for gaming.
For gaming laptops specifically, we also spend a lot of time gaming on them (strictly for work purposes, we swear), and getting a feel for the actual experience a potential buyer can expect from the laptop. In the case of the best Nvidia laptops, this also means testing game performance with and without Nvidia DLSS enabled.
For creative workstations, there are several other benchmarking tools that we use, including encoding a 4K video in Handbrake and applying different filters and effects in different Adobe apps like Photoshop and After Effects to simulate its intended real-world use.
We also measure a laptop's battery life, since laptops are meant to be mobile devices to some degree, and if a laptop's battery dies out after three or four hours away from an outlet, that's an important thing to know, especially when even laptops running powerful hardware like a discrete Nvidia GPU are able to get seven or eight hours of battery life nowadays.
Finally, we compare all this with a laptop's MSRP and judge whether the price matches its performance. There are some very powerful laptops out there with great performance, but if they cost twice what their only slightly less powerful competitor does, then we make sure to let you know that.
Checkout our feature on the most powerful laptops (opens in new tab).
Today's Best 15-inch Laptop Deals