Browsing the web safely is a harder task than it might seem, and although you could use a USB flash drive to set up a 'Live' operating system, there are easier ways to better protect yourself online. By connecting to the internet via a VPN, you can browse the web safe in the knowledge that your privacy and security will remain intact.
Most VPN service providers offer services globally and thus charge in US Dollars rather than in local currencies, so we've listed pricing in Dollars for the sake of simplicity. Bear in mind that when you click through to the actual deals, you may find the prices automatically displayed in pounds, or whatever your native currency may be.
Here are some of the best deals we've found this week for browsing the web securely: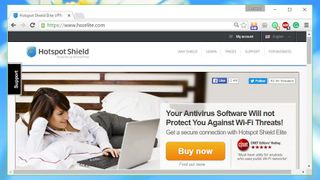 Hotspot Shield boasts great download and upload speeds as well as support for up to five devices. This provider also offers a straightforward and streamlined client, making it an easy task to remain anonymous while you're browsing online. Hotspot Shield has some 2,000 servers in 20 locations and a 7-day free trial is available for new customers looking to test it out.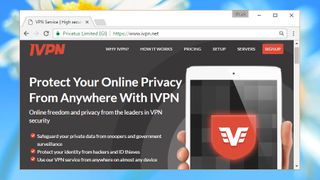 This VPN comes with support for a number of platforms and its Windows and Mac desktop clients are both very well-made. Users who want to try out IVPN on Linux or a mobile operating system can follow the company's detailed setup instructions. Privacy is a key feature of this service and no logs are kept on its users. IVPN also allows new customers to sign up by providing minimal personal details and Bitcoin is even accepted as a form of payment.
ExpressVPN has more than 1,000 servers in 136 locations and the service supports up to three simultaneous connections. It also provides users with a wide selection of native clients on Windows, Mac, Linux, iOS, Android and even BlackBerry. ExpressVPN allows for full P2P support and a kill switch is also included in case the service should go down (to prevent your true IP from being revealed).