Taking place every year in Cologne, Gamescom is one of the world's largest consumer-facing gaming conventions. However despite its large crowds, not everyone is able to make it all the way to Germany year after year to get hands-on with the latest games.
Fortunately, if you have access to the internet you don't have to miss out entirely. Thanks to the multitude of livestreams that are broadcast across the show's duration you'll be able to keep up with the latest news and see all of the new footage for the games you're most excited about.
Gamescom 2017 opens on August 22 and runs to August 26, but livestreams will kick off as early as August 20. To make it easy for you to keep on top of the show, we've put together a chronological guide to all of the livestreams that are scheduled and instructions for how to watch them.
Not able to tune in or missed something? Don't worry, TechRadar is on the show floor in person and you can keep up with all the latest Gamescom 2017 news right here.
Sunday, August 20
Microsoft Live Show
When? 8pm BST/ 12pm PDT/ 3pm ET
Where? Mixer
Microsoft hasn't given much away in terms of how its live show this year will play out but we do know if you tune in you'll get news, announcements, some fresh gameplay and conversations with developers.
You'll be able to watch this event live from Mixer or through the Mixer app. The livestream is also embedded below.
At the moment Microsoft hasn't officially announced which Mixer channel it will be using to stream the show, but our best guess is that it will use the official Xbox channel.
Monday, August 21
EA Live Show
EA has promised its live show this year will feature brand new gameplay footage, live eSports matches and will unveil a few more surprises besides which should make it worth tuning in to.
You'll be able to tune in from EA's official website and on the company's official Twitch page. We've also embedded the stream below for your convenience.
Microsoft Age of Empires 20th Anniversary Celebration
When? 8pm BST/ 12pm PDT/ 3pm ET
Where? Mixer
Microsoft has decided it's going to host two livestreams and its second is going to be dedicated to the Age of Empires franchise and celebrating its 20th anniversary. The broadcast will involve diving into the history of the series as well as giving fans a look at the Definitive Edition of the game – a 4K remaster of the classic game that's being developed for Windows 10.
As with Microsoft's Sunday broadcast, you'll be able to watch this on the Mixer website and app, or through the embedded livestream below.
Wednesday, August 23
Nintendo presents Super Mario Odyssey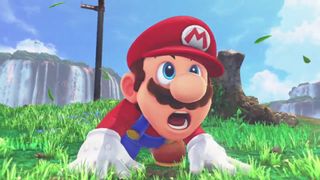 This livestream will show off fresh gameplay footage from the upcoming Super Mario Odyssey and will include a special developer talk from producer Yoshiaki Koizumi.
Watch it on Nintendo's YouTube channel and on its special dedicated Gamescom website.
Thursday, August 24
Nintendo presents Metroid: Samus Returns
If you're looking to see more from Nintendo's 3DS lineup, you might be interested in this livestream which will show footage from Metroid: Samus Returns and feature a conversation with the game's producer Yoshio Sakamoto and creative director José Luis Márquez.
This can also be watched on Nintendo's YouTube channel and on its special dedicated Gamescom website.
Those are all the confirmed livestreams thus far but keep checking back here where we'll update if any more are announced.
Gamescom is Europe's largest annual gaming event, stuffed full of the latest and greatest games, consoles, and gaming hardware. TechRadar is reporting live from Cologne to bring you the very latest from the show floor. Head to our dedicated hub to see all the latest news, along with TechRadar's world-class analysis and buying advice about the next year in gaming