Numerous Sea of Thieves updates have dropped since it first launched in March 2018. Rare's sandbox multiplayer pirate adventure has come a long way since then, thanks to the developer working on a host of post-launch patches and free DLC.
Rare's seafaring title continues to attract more players by offering continual improvements and additional content to the game's community. We're also witnessing a move to include more storytelling elements in 2022, which is slowly being implemented.
According to Rare (opens in new tab), within the game's first year, Sea of Thieves players collected and cashed in almost 750 million chests, skulls and items of cargo to amass a collective fortune of 642 billion gold. That number will have increased exponentially since, then, as the game has now amassed 20 million players since launch. Better still, one million players now (opens in new tab) have reached 'Pirate Legend' status.
As of September 2022, we've reached Sea of Thieves' seventh season but as an open-ended online service game, there's plenty more to come. To help you keep on top of what's new and what's coming up, we've put together this handy page. This will be updated with all the latest announcements as they happen.
Sea of Thieves update: cut to the chase
What is it? Season 7 of Sea of Thieves
When can I play it? Available now
What can I play it on? Xbox Series X|S, Xbox One, and PC
Sea of Thieves: release date and platforms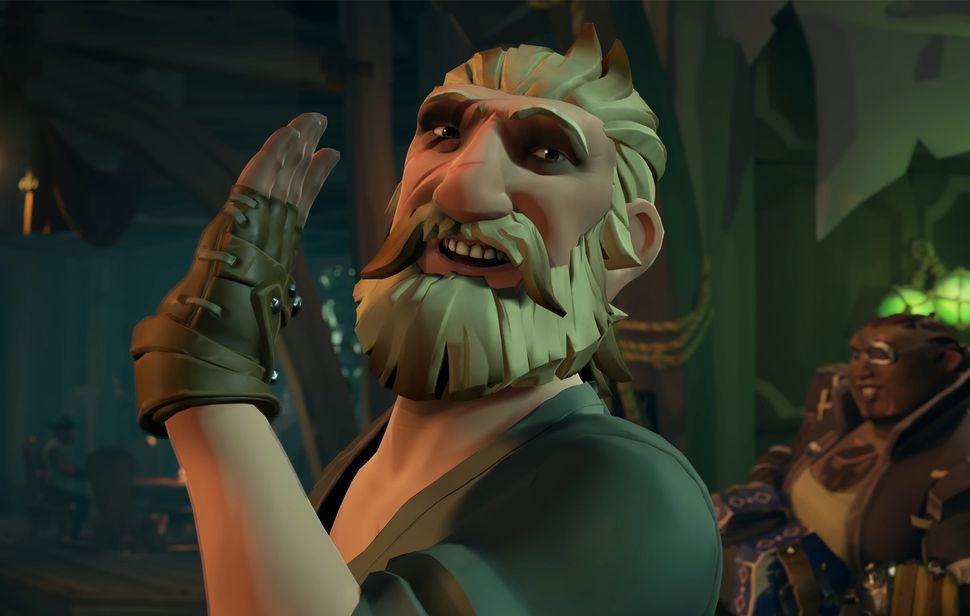 Sea of Thieves is free for all players subscribed to Xbox Game Pass or Xbox Game Pass Ultimate. It can otherwise be bought across Xbox Series X, Xbox Series S, Xbox One, Windows 10, and Steam.
The latest Sea of Thieves update is Season Seven, which has been titled 'Captains of Adventure.' Having arrived on August 4, 2022 this upcoming Sea of Thieves update was presented through a thoroughly entertaining sea shanty, and introduced significant new features.
Sea of Thieves: what's new?
Season 7 of Sea of Thieves introduced a host of significant new features, including ship customization. It also added new cash-in points across the ocean too, alongside these new updates:
Become the captain of your own ship
Customize and decorate your Captain's Cabin
Name your vessel and present it on the Ship's Crest
Set sail on special Captain's Voyages
Save your customizations for future adventures
Play as Captain or Crew and earn rewards
Easily sell your loot to the Sovereigns
Chronicle your journey in the Captain's Log
Choose your path with different playstyles
Sea of Thieves: trailers
We got our first trailer for Sea of Thieves: Season 7 during the Xbox and Bethesda Showcase in June 2022 with a pleasantly entertaining sea shanty. Outlining new customization features we've been waiting for since launch, that arrived on August 4, 2022. You can watch this joyful shanty below:
We got a further update on August 1, 2022, which presented the official content update video just before the official launch. This one's available below:
As for our latest limited-time Adventure, The Sirens' Prize, that went live on September 15, running until September 29. While it's nearly over, check out this brief trailer below:
Sea of Thieves: event details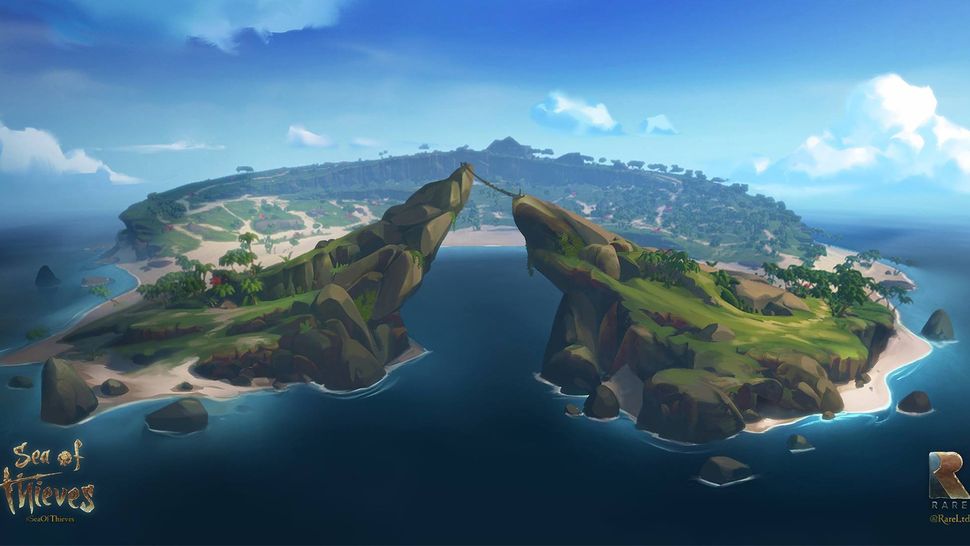 Sea of Thieves Season 7 has been packed with different events.
Filled with small mini 'Adventures' to keep players occupied, usually available for two week periods that unlock exclusive rewards. The current active event is The Sirens' Prize (opens in new tab), which ends at 9am UTC on September 29. Rare also carry out official community days, which celebrate individual members of the community. You can track these through the official Sea of Thieves events hub (opens in new tab).
Right now, it's unclear what other new events Season 7 will bring. Rare doesn't usually announce these Adventures far in advance, dropping trailers on the day a new one launches. At the least, you won't be waiting long to get further information. Once we know more, we'll be certain to keep you updated with those details.
Sea of Thieves: patch notes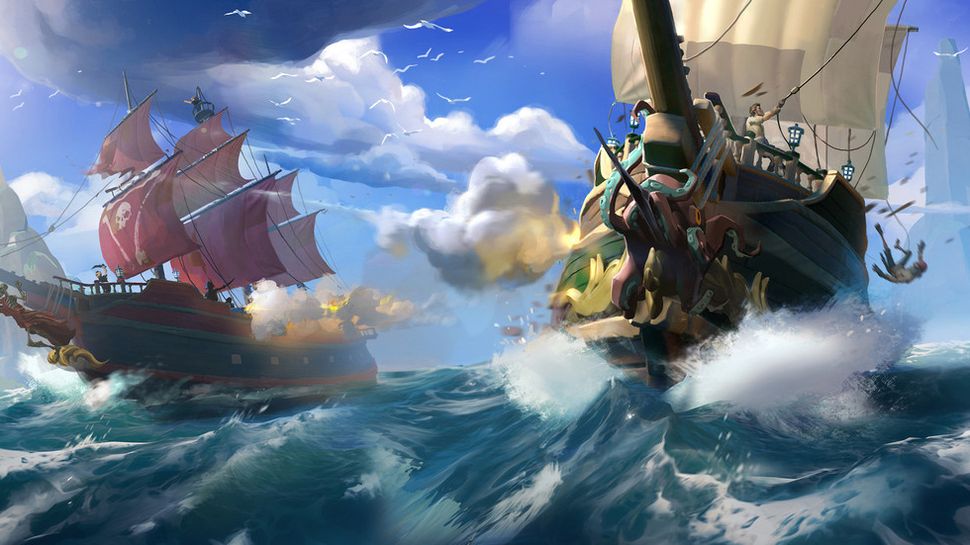 Season 7 is now underway and the latest update to the game, Sea of Thieves update 2.6.1.1 (opens in new tab), brings a bunch of fixes and improvements. That comes alongside its latest limited-time Adventure, The Sirens' Prize.
These changes are detailed in full in the official patch notes. Beforehand, we had Sea of Thieves update 2.0.3.1 (opens in new tab) with highlights from season 6 overall, which includes the addition of six haunted sea forts for on-demand combat encounters, a new Voyage, a new Plunder Pass and, of course, new items.
You can find the full download size information below:
Xbox Series X: 5.11 GB
Xbox Series S: 3.39 GB
Xbox One X: 5.11 GB
Xbox One: 3.39 GB
Microsoft Store: 5 GB
Steam: 4.05 GB
Sea of Thieves: Battle Pass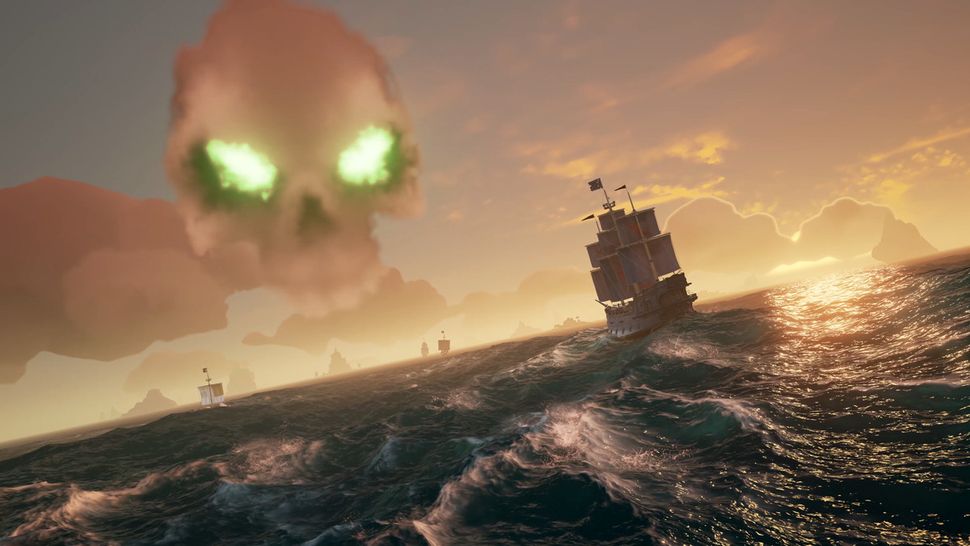 Sea of Thieves' Season Seven Plunder Pass launched alongside the main season on August 4, 2022. While you'll need to buy it separately off the Xbox Store (opens in new tab), there's a small discount for Xbox Game Pass subscribers. Here's the official description as provided by Rare:
"Unlock the ability to earn extra Seasonal rewards as you rack up Renown on your adventures! Season Seven's Plunder Pass contains the complete Beachcomber's Bounty ship set including Collector's Sails and Figurehead, 250 Ancient Coins (in addition to the 250 earnable through Seasonal progression) and the Baleful Bloom Costume that evolves as you progress through this Season's levels. All these items are new to the seas, not even the Emporium has them in stock yet!"