When we stumbled across this brand new Huawei P30 deal we had to double check the price...and then triple check it, because there was just no way it could be this cheap. But after some head scratching and gasps we can say for certain that this Huawei P30 offer is irresistibly affordable.
How cheap exactly? Well let us lay it out for you. It comes in at a total spend lower than the device's own SIM-free price, cheaper than the best Samsung Galaxy S9 deal, Apple's iPhone 8 deals and cheaper than a OnePlus 6T deal, a phone with the key selling point of being affordable.
What we're trying to say is that this high-end 2019 phone is somehow cheaper than three phones that came out in 2017 and 2018 and have fallen in price. Now you can understand our head scratching.
Enough praise, how much does this deal cost? Well with the aid of our exclusive voucher code 10OFF you will only have to pay £65 upfront and £26 a month, with a data cap of 5GB (click here to get it) - see, we told you it was good!
So if this offer has got you excited to own a Huawei P30 deal (and we really can't see how it hasn't) then scroll down to see this contract in full. You can compare it against the best offers out there on our mobile phone deals page but spoiler alert...it's hard to beat.
This fantastic Huawei P30 deal in full: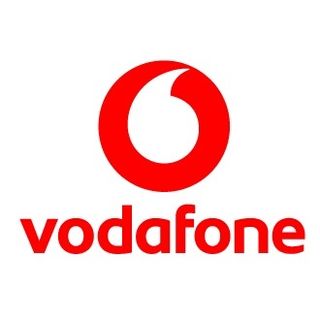 Huawei P30 | Vodafone | £65 upfront (with 10OFF code) | 5GB data | Unlimited minutes and texts | £26pm | From Mobiles.co.uk
This deal is astonishingly good, especially for a phone this new. Monthly bills of just £26 and an upfront of £65 (if you apply the code 10OFF) puts this deal in the same price brackets as phones from last year and it doesn't even hold back on data. As if this wasn't all enough you automatically get entered into a competition to win a £1000 Curry's PC world voucher when you buy this phone from Mobiles.co.uk. Total cost over 24 months is £689
View Deal
How good is the Huawei P30?
Now we can understand the worry, this phone has just come out and it's this cheap, how good can it really be? Let us calm the worries by answering that question - this is a seriously impressive phone.
With a triple camera set up, featuring a ridiculous 40MP camera Huawei has aced the photography aspect of this phone. Pairing this with a hefty 3650mAh battery and powerful processor means you don't even have to worry about how this phones doing internally.
So it's well worth the SIM-free P30 price of £699 - and certainly the £689 broken down over two years as explained above.
Read TechRadar's Huawei P30 review here