Xbox Game Pass vs PlayStation Now: which is the best game subscription service?
The subscription war has only just begun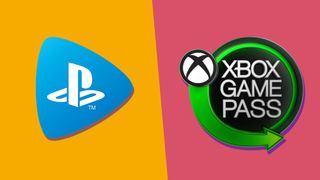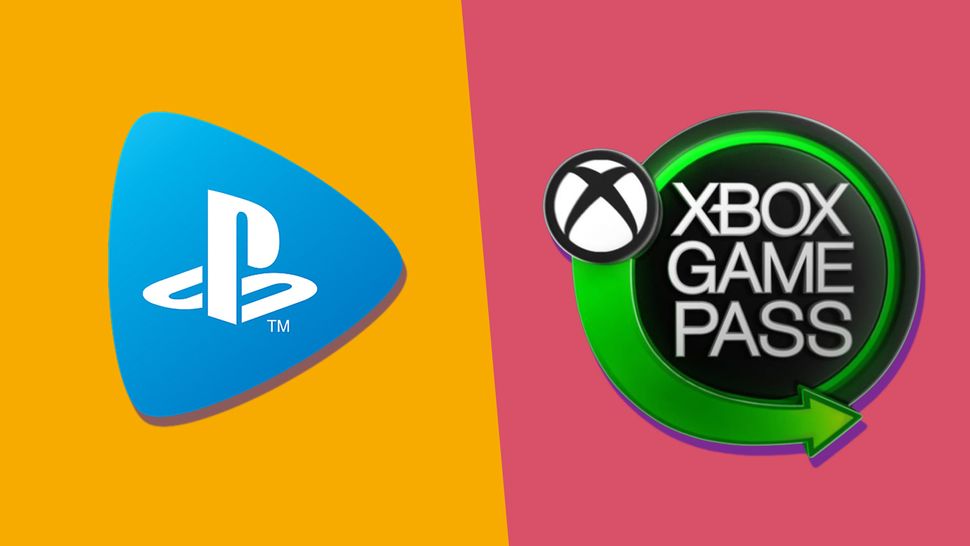 (Image credit: TechRadar)
Xbox Game Pass vs PlayStation Now: which is the game subscription service for you? It's safe to say there's no shortage of subscription services these days. Netflix, Amazon Prime and Disney Plus are leading in film and TV, Spotify and Apple Music are competing for your music needs. But when it comes to games, your main options are Xbox Game Pass and PlayStation Now.
Neither Microsoft nor Sony's platform is an exact Netflix-style model but both are intriguing offerings, providing innovative ways to try lots of games without regularly spending exorbitant sums. That can be pretty useful when every month seems to bring an interesting game that you want to play.
If you're struggling to justify subscribing to both, or you're weighing up what the new PS5 and Xbox Series X consoles can offer beyond hardware before choosing one to purchase, it's worth knowing the differences between Xbox Game Pass and PlayStation Now. So, we'll go into what each service is, how much they cost, and their strengths and weaknesses when it comes to value and game libraries.
Xbox Game Pass vs PS Now overview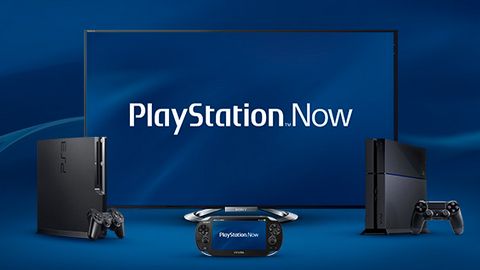 Both Game Pass and PS Now are game subscription services that, in exchange for a flat monthly fee, give you access to a library to hundreds of games. However, you only own these games as long as your subscription is active.
PS Now allows you to stream the 800+ games in its library and gives you the option to download them to your PC or console hard drive. Following Sony's acquisition of cloud gaming company Gaikai in 2012 for $380 million, PS Now members can play titles on a remote server, if their internet speeds are strong enough.
Sony recommends at least 5 mbps, but 10+ will be better for interruption-free gameplay, and that can go higher for the most graphically intensive experiences. However, while this saves on hard drive space, irritating mid-game disconnections are a possibility. In any case, an Ethernet connection is always preferable to wi-fi for the best quality stream.
PS Now is available on PS4, PS5 and PC, making the platform the only way mouse and keyboard loyalists can play Sony exclusives like Bloodborne, The Last of Us, and Uncharted. Though that could change, based on recent reports.
Game Pass lets players download games to their PC or Xbox console (from One to Series X/S), which requires HDD or SDD drive space, and the time to download them. There's no limit on your number of game downloads and you have access to them offline for up to 30 days.
Catching up with PS Now's streaming offering, Microsoft's Project xCloud gaming platform (known as Xbox Cloud gaming) launched on September 15, 2020, giving Game Pass Ultimate subscribers the ability to stream over 100 titles from the Game Pass library (which now includes some EA and Bethesda titles) to their Android phone or tablet (iOS support isn't available just yet). Mobile cloud gaming helps Game Pass stand apart from PS Now which doesn't offer this as yet.
Support for Xbox Cloud Gaming is available in 22 countries at launch including Austria, Belgium, Canada, Czech Republic, Denmark, Finland, France, Germany, Hungary, Ireland, Italy, Netherlands, Norway, Poland, Portugal, Slovakia, Spain, South Korea, Sweden, Switzerland, the United Kingdom, and the United States. Project xCloud does depend on a stable internet connection, but Microsoft has said it can run at 7-10mb/s.
When you access cloud gaming on your Android device, all your progress from console transfers over. So you can jump from playing Gears 5 on your Xbox Series X to playing on your phone - and you can still play online multiplayer with friends. Basically, it should offer pretty much the same experience as on your on your console, but only a mobile device.
PS Now vs Xbox Game Pass price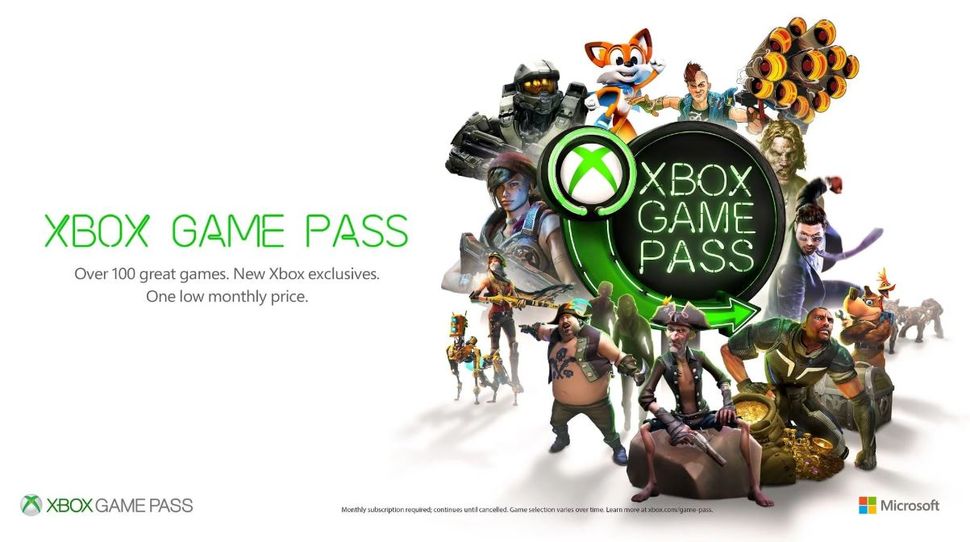 PlayStation Now can be purchased for longer time periods at increasingly better value - however the service currently isn't available in Australia.
One month of PS Now costs $9.99 / £8.99 - recently cut from $19.99 to match the price of a month of Game Pass in the US - and three months is $24.99 / £22.99, and a year is $59.99 / £49.99. 12 months of PS Now bought at once works out at just under $5 a month. There's also a 7-day free trial that can be cancelled at any time, so it's worth quitting for a month if you find yourself with less time to play.
It should be noted, though that there's no bundle that adds in PlayStation Plus, so you've still got to pay $9.99 / £6.99 a month for online play (or $59.99 / £49.99 per year).
The base level of Xbox Game Pass costs $9.99 / £7.99 / AU$10.95 per month on console, with access to the PC beta costing $4.99 / £3.99 / AU$4.98 per month or $14.99 / £11.99 / AU$14.95 per quarter.
But there's also Xbox Game Pass Ultimate, which is more expensive at $14.99 / £10.99 / AU$15.95 a month but offers much greater value for money. With a Game Pass Ultimate subscription users get access to Game Pass, Xbox Live Gold, Game Pass for PC, cloud gaming and EA Play (formerly known as EA Access and Origin Access) for one flat fee. Game Pass Ultimate subscribers now have access to Xbox Cloud Gaming, too, as well as EA Play for consoles.
At time of writing, Microsoft is offering the first three months of Game Pass for $1 / £1 / AU$1 – but only if you're a new member.
Xbox Game Pass vs PS Now games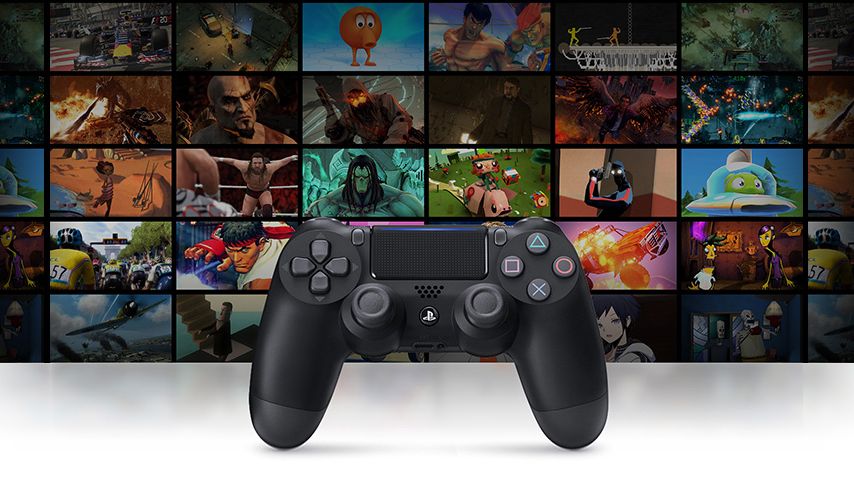 Xbox Game Pass rocketed in popularity in 2019 with some serious triple-A scalps. Highly anticipated games like The Outer Worlds launched day one on the platform, along with Microsoft first-party exclusives like Gears 5. Microsoft is committed to bringing its first-party exclusives to the service on launch so expect to see upcoming next-gen exclusives like Halo: Infinite and Fable on the service in the future.
There are usually around 200 Game Pass titles available at once - and a smaller 150-strong collection on Game Pass for PC - with games coming and going every month and offering a nice mix of Xbox One and Xbox 360. Keep an eye on your console's Game Pass tab to see which games are leaving. You can also buy and keep Game Pass games for a 20% reduction and a 10% discount for associated DLC.
Microsoft has also bolstered its offering on Game Pass and made it even more competitive by partnering with EA Games and acquiring Bethesda. Game Pass Ultimate subscribers on console have been granted EA Play access for no additional charge, too, with PC support soon to follow. This means that subscribers now have access to over 60 EA games in addition to what's already on Game Pass and some of these titles will be playable on Android via Project xCloud. Subscribers also get access to EA Play's exclusive in-game challenges, rewards, and content, as well as discounts on EA digital purchases and access to game trials.
And, now that Bethesda is part of the Microsoft family, Game Pass users are now seeing big Bethesda titles like Doom and Dishonoured in their library and new Bethesda releases going forward are likely to come to the service, making it even more appealing.
When it comes to games on PS Now, on the other hand, there are more available but it's arguably quantity over quality. New titles from the PS2, PS3, and PS4 generations are added to its 800+ game library each month. Sony has been trying to add some more blockbuster titles and titles on the service include heavy hitters like Sony exclusives The Last of Us and Horizon: Zero Dawn. Unfortunately, unlike Game Pass, these first-party titles tend not to appear on day one. That said, it's a great way of replaying older games without having to boot up an older console.
Xbox Game Pass vs PS Now verdict
At the moment in mid-2021, Xbox Game Pass is the stronger service, but PS Now could catch up with some improvements. The key factors that swing things in favor of Microsoft's platform are the quality of its library, how quickly its first-party games arrive and how clear it is that Microsoft is committed to making Game Pass a big success with things like the addition of cloud gaming, its partnerships and its acquisitions.
But PS Now has been improving, albeit more slowly and with less fanfare. Sony has expanded its library with stronger titles, cut the price, and introduced downloads to complement its streaming options. If it can balance out its collection of older titles with some of the most up-to-date first and third-party offerings it'll do even better.
Either way, Sony and Microsoft will surely be planning to invest heavily in both their subscription offerings. The green team will aim to build on their recent success and Sony will likely need to start releasing its games on PS Now at launch, if it hopes to catch up. With Google and even Amazon looking to claim their own slice of the video game pie, the winner of the subscription battleground may well decide the next-gen console war.
Sign up for Black Friday email alerts!
Get the hottest deals available in your inbox plus news, reviews, opinion, analysis and more from the TechRadar team.
Harry Shepherd is a Guides Editor for PC Gamer at Future. He is a writer and editor with more than two years experience specialising in SEO and guides.