The best 2-in-1 laptops are redefining the way we see and and use notebooks. Even if they're not for all users, many can benefit from these laptops that straddle two worlds. Thanks to their unique and versatile form factor, they offer a variety of uses and modes that almost make it seem like you're getting multiple devices in one.
Excellent 2-in-1 laptops offer much more than their traditional counterparts. Because hybrid laptops can fold back into tablet mode, be put into tent mode for media consumption, and set in stand mode for presentations, switching between different devices can now be a thing of the past. So can spending more and increasing your carbon footprint just to have all the tools you need for different tasks. Plus, that seamless switching between modes will only save you time and improve your workflow, increasing your productivity.
Not all laptops offer 2-in-1 functionality. Unfortunately, getting a MacBook Pro or a gaming laptop means you'll have to stick to the traditional form factor. However, if you are comfortable with a non-gaming Windows laptop or Chromebook, convertible options abound. It's just a matter of narrowing them down to the best.
We've tested many hybrid laptops over the years so with that, we can certainly help. We pooled our knowledge, expertise, and experience with them, and put together a list of the best 2-in-1 laptops you can buy in 2022, keeping in mind different needs and budgets. Whether you require the best student laptop, a top-notch business workstation, or something for casual use, you'll find something on our list – along with the best laptop deals available.
Our picks for the best 2-in-1 laptop of 2022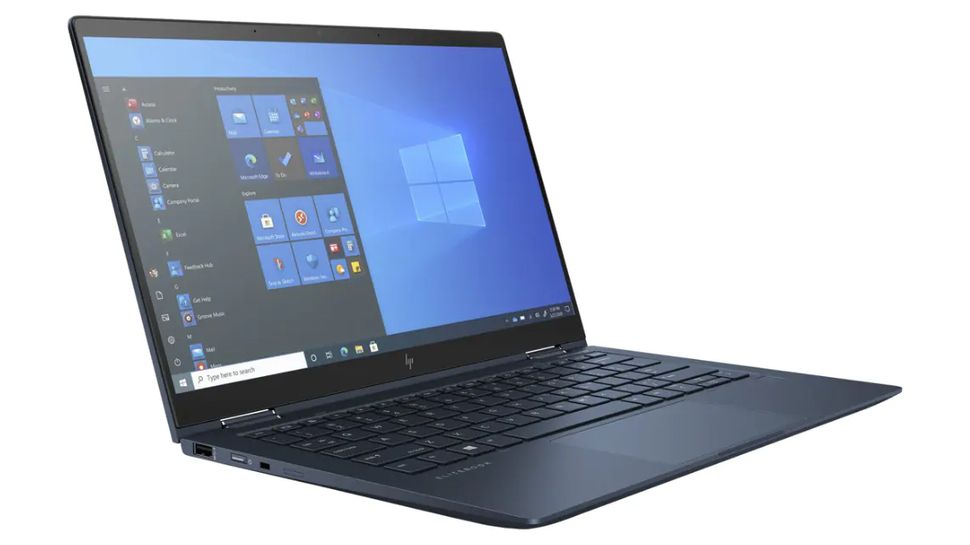 HP's impressive business laptop is back with its smart design, great battery life, and 2-in-1 prowess. The HP Elite Dragonfly was among the best HP laptops, and it's successor is following in its footsteps. Of course, being a follow-up, it's more powerful now than its predecessor. Now, the line is touting 11th-gen Intel Core chips, Intel Iris Xe graphics, and now a 4K display, upgrading from its previous Full HD models.
Of course, there's a whole lot more to love here. It might just be as close to being the perfect business laptop as any manufacturer can get, but it's also stylish enough to appeal to the more casual users. That is, if they can afford it – as this laptop is as expensive as it's always been. However, as it is meant for professionals, it's definitely worth the investment. Plus, that 2-in-1 form factor, touchscreen functionality and included stylus makes it a better value than its rivals.
Read the full review: HP Elite Dragonfly G2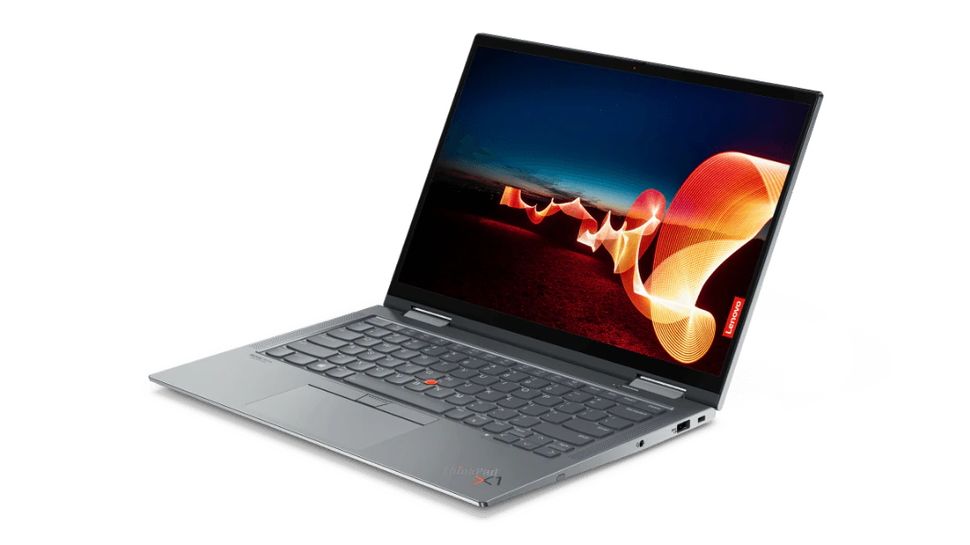 The Lenovo ThinkPad X1 Yoga Gen 6 isn't just among the best 2-in-1s out there. It's also among the best laptops 2022 has to offer, touting sheer power, an excellent battery life, and a breathtaking 16:10 display. Of course, being an Evo-certified laptop targeted for business professionals, it comes with many security add-ons for business users. It's a little on the expensive side, but if you can afford it, it's well worth the price. Especially because it comes with a few extras like an SD card slot and a garaged stylus.
Read the full review: Lenovo ThinkPad X1 Yoga Gen 6
The Samsung Galaxy Book2 360 may not be the pro Book2 model, but it still manages to get a lot of things right – enough to make it a worthy option for professionals looking for a highly capable 2-in-1 laptop that's not quite a piggy bank-breaker. There's a lot you'll love here including its all-day battery life and premium convertible design.
But, this being a Samsung laptop, its pride and joy is that stunner of an AMOLED display. Despite its modest 1,920 x 1,080 resolution, we found this screen to be a delight, especially for watching video or doing a spot of photo-editing work. Of course, its performance has proven to be solid as well when it comes to productivity tasks and even casual gaming.
If you're looking for a versatile, portable and affordable 2-in-1 laptop with a great battery life and an even better display, this one's a winner.
Read the full review: Samsung Galaxy Book2 360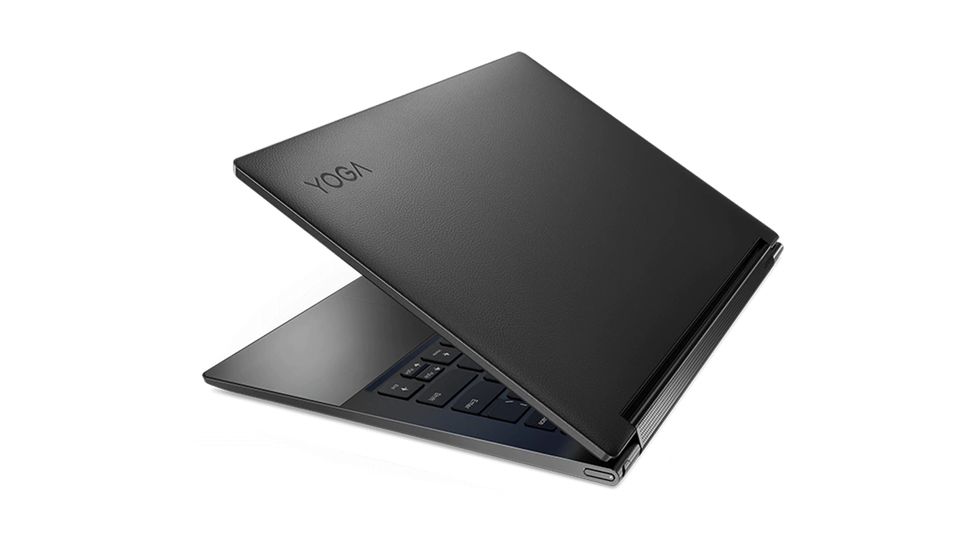 If you want a high-performance 2-in-1 laptop that will keep going long after its rivals have given up, the Intel Evo-certified Lenovo Yoga 9i is the best 2-in-1 laptop for you. The price of entry here isn't what you would categorize as cheap, but given the power, battery life, and premium features, it's actually quite reasonably priced. This means that you're getting a lot of value for paying just a bit more. Among those noteworthy features are the rechargeable Lenovo Active Pen, its reasonably-quick pen charging dock built-in on the laptop, and its great sound.
Of course, its performance is phenomenal. It's capable of handling just about anything you can throw at it thanks to the 11th-gen Intel Core processors and the Intel Iris Xe integrated graphics powering it. Its display's 16:9 aspect ratio may be a bit of an acquired taste and give you less room to work with, but it's not a big deal-breaker.
Read the full review: Lenovo Yoga 9i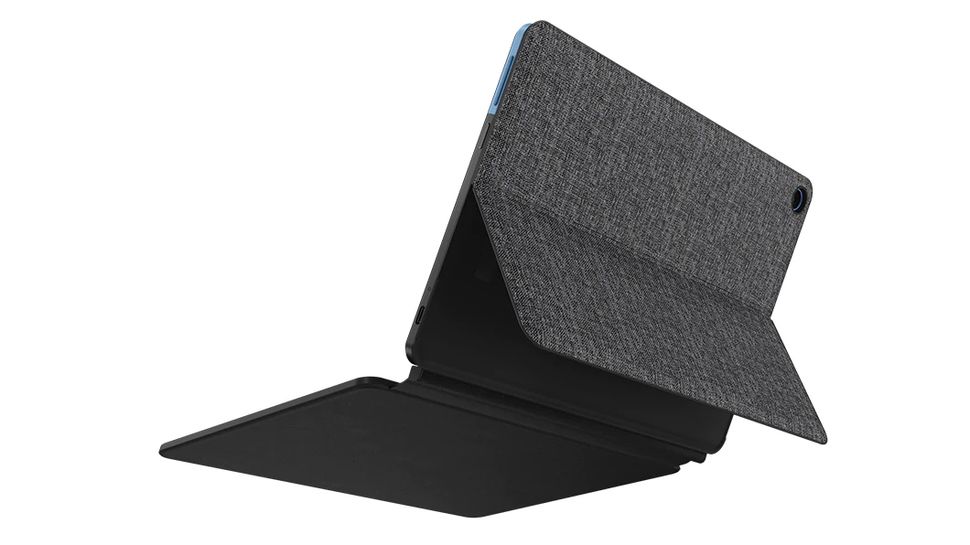 Is it a Chromebook or is it a tablet? Well, luckily, you won't have to decide. True to its name, the Lenovo IdeaPad Duet Chromebook delivers two form factors in one while keeping the price unbelievably low. In fact, if you're looking for a budget option, this is the best 2-in-1 laptop for you. This Chromebook utilizes the versatility of the Chrome OS while you back much less than many of the top Windows tablets out there.
Of course, true to its Chromebook nature, its battery packs an incredibly long life of almost 22 hours – you could pull an all-nighter, work through the day and mid-afternoon, and you'll still pass out before it runs out of juice. For this price, sacrifices have to be made, naturally – the keyboard is tiny, the trackpad isn't as reliable, and the charger and headphones share one port. However, if budget is your top priority, this has to be your top choice.
Read the full review: Lenovo IdeaPad Duet Chromebook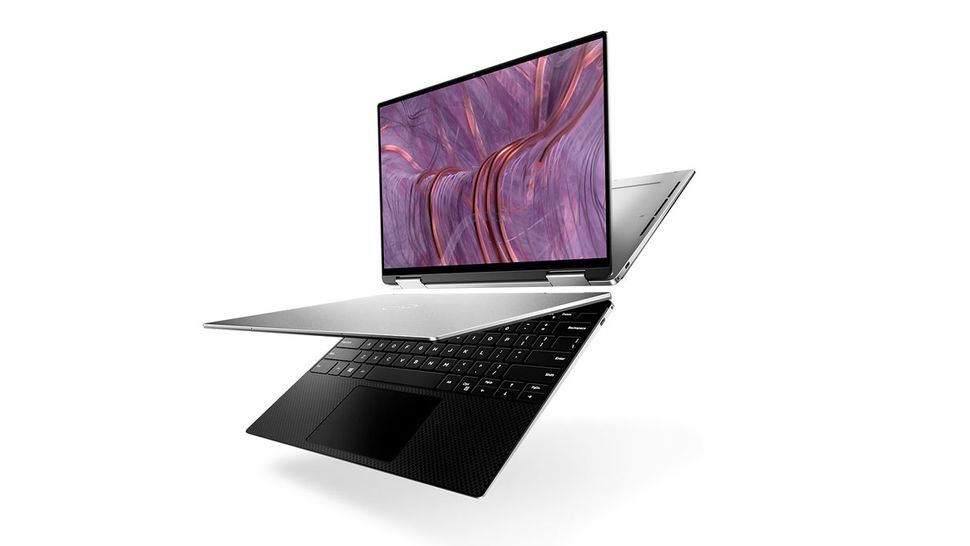 The Dell XPS line has been upping the ante in the world of portables since its launch, and that hasn't changed years later. It has now penetrated the premium game, forcing its budget-conscious fans to look for cheaper alternatives, but that higher price tag is more than justified considering this laptop's build, features, and prowess. The Dell XPS 13 2-in-1 (2020) remains to be among the best laptops right now, touting more versatility thanks to its hybrid design. We love this laptop so much, we'd get it just for the pleasure of using it. But, if that price is holding you back, let us assure you: this is worth paying extra for.
Its absolutely stellar battery life, Wi-Fi 6 connectivity, plenty of storage, and quiet operation are among the most noteworthy features here. As is its bright and vibrant display that's just a pleasure to use in tablet mode as it is in traditional laptop mode.
Read the full review: Dell XPS 13 2-in-1 (2020)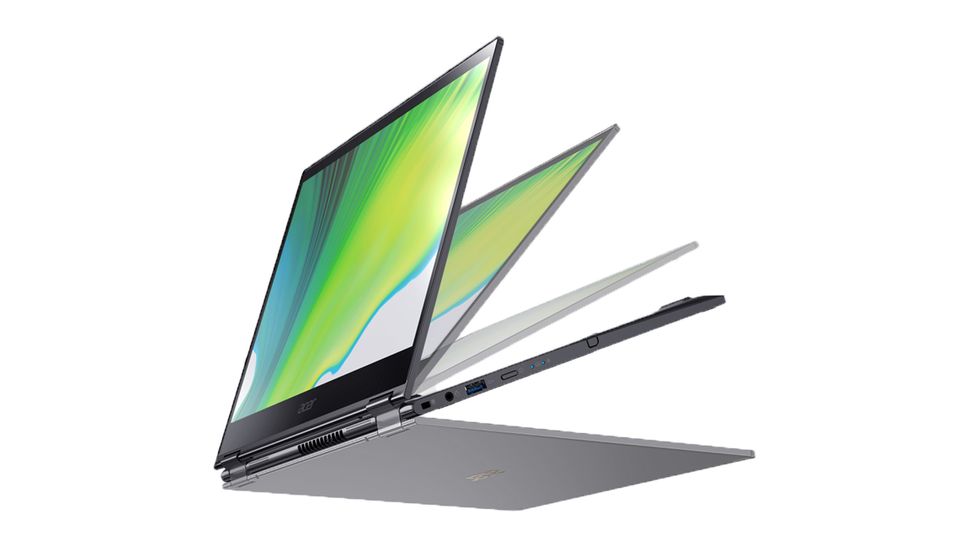 A great feature set definitely adds a lot of value, and if you're looking for the best 2-in-1 laptops, that's one thing to keep an eye out for. It's that kind of feature set combined with its affordability that makes the Acer Spin 5 (2020) a terrific candidate. This 2-in-1 laptop isn't just versatile due to its form factors and fantastic battery life. It also comes with a 3:2 display and a feature-rich stylus that together give it that extra advantage for students and professionals over its rivals: an easy and seamless note-taking experience. If you're one of those folks who have a contempt for typing up notes in class, this old-school approach might just seal the deal.
Of course, that just-under-12-hours battery life is a bonus, and the fast stylus charging that gives you about 90 minutes of use for 15 or 20 seconds of charging is a boon. Finally, that stellar performance is impressive considering its affordable price.
Read the full review: Acer Spin 5 (2020)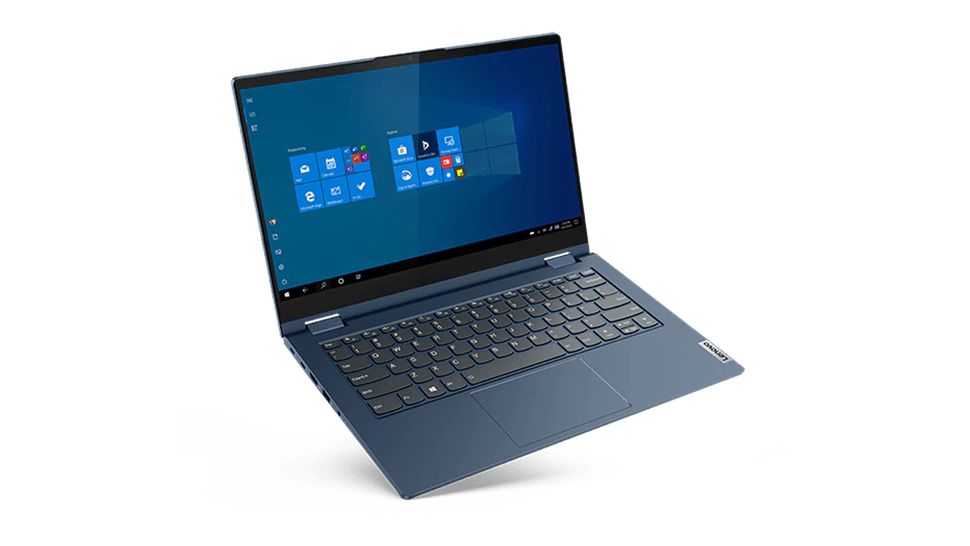 Lenovo's latest release, the ThinkBook 14S Yoga, is a solid and affordable convertible that comes with some great features and terrific performance. Even though admittedly, it isn't perfect, there's a lot to love here, starting with its great price-to-performance ratio. You'll appreciate the specs behind that power – that 11th-gen Intel Core chip and Intel Iris Xe graphics inside will ensure that it'll see you through even arduous tasks. And, although that coveted 2-in-1 design may come standard on every hybrid, for example, its garaged pen is not, making it a boon to those who tend to lose small peripherals. Plus, its webcam shutter is there to protect your privacy.
Sadly, that battery life is no match to the competition. It falls just shy of the nine hour mark, which means that you should take your charger with you if you're clocking in a full work or school day. Still, for the price you're paying, this is among the best 2-in-1 laptops out there.
Read the full review: Lenovo Thinkpad 14S Yoga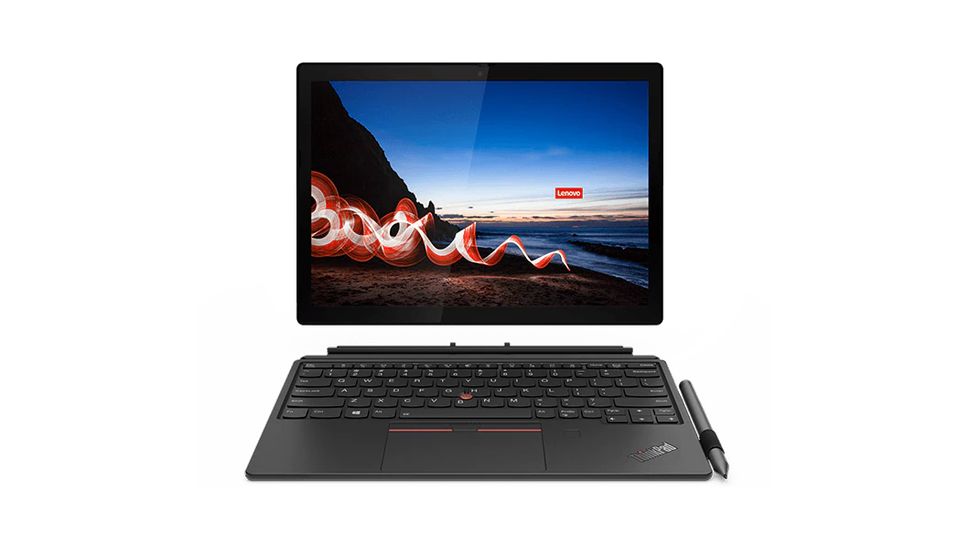 Business laptops are a dime a dozen, but once in a while, you get one that's just a little more special than the others. As far as such portables go, the Lenovo ThinkPad X12 Detachable is a more versatile option. It boasts a detachable, portfolio-style keyboard that allows its users to seamlessly go from full traditional laptop to that more convenient tablet mode in seconds, minus the bulk. Don't worry, though. As it is still a business laptop, it still boasts a host of excellent business-centric features, like robust security features that matter a lot to business customers and surprisingly long battery life of around 10 hours per full charge (that's considerable for business laptops).
Of course, there's plenty of power behind all that as well, with 11th-gen Intel Core chips and Intel's integrated graphics. Although if you're looking for a business laptop with more robust graphics, you should consider other options as there's no way to configure it with discrete graphics.
Read the full review: Lenovo ThinkPad X12 Detachable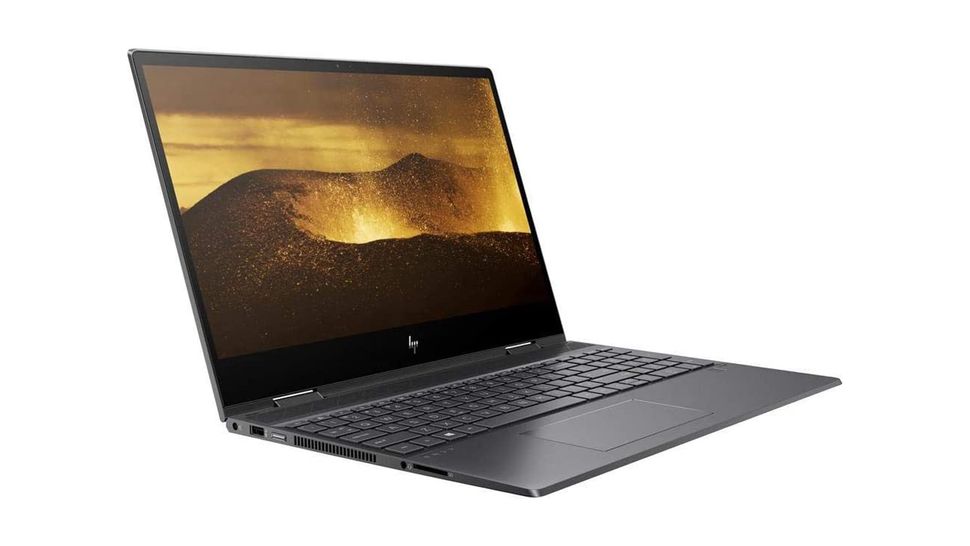 The HP Envy x360 15 (2021) is nearly in a class in its own right, a 2-in-1 laptop that combines impressive CPU and GPU power with an elegant yet robust design, a stunning display, and outstanding battery life – all for an incredible price. In fact, if you don't want to spend a fortune, you'll be hard-pressed to find a better value for a 2-in-1. Especially when you're already getting best-in-class performance. Its huge collection of ports make it an even better value. If you have a few peripherals in your arsenal, you won't find its connectivity options lacking.
It's not the most comfortable to use as a tablet, however. Because it's on the heavier side, it doesn't offer the best tablet mode experience. However, the positives far outweigh these points for us, especially because even the most premium contenders on this list aren't perfect, so it's easy to forgive this laptop for that.
Read the full review: HP Envy x360 15 (2021)
Why are 2-in-1 laptops great for students?
Some of the best 2-in-1-laptops are also excellent choices for students because of their versatility. No matter what you study, 2-in-1 laptops are more than likely capable of handling all the software demands your studies require. Tablet mode is great for any long reading assignments you may have, and tent mode makes it easy to go over group presentations with your classmates.
2-in-1 laptops also tend to be lightweight, making them easy to transport across campus and anywhere else you like to study. The best 2-in-1 laptop will also have a sleek, intuitive design that makes working for hours much easier - some perks include comfortable keyboard designs and top-notch screen displays.
If you're a student looking for a laptop compatible with the demands of university, there are plenty of options in something in your price range that will help you through all aspects of your schooling.
How we test 2-in-1 laptops
Testing 2-in-1 laptops looks a lot like testing traditional clamshell laptops, only with a few extra steps. After all, we also need to test these hybrids' 2-in-1 form factor as well as touchscreen functionalities, ensuring that everything works swimmingly and the touchscreen is as responsive as it should be.
We take a look at a 2-in-1 laptop's design, first of all, checking to see how robust its build is, just how portable it is, how comfortable its keyboard and trackpad are to use, how good the display is, etc. We check the availability of ports and biometrics sign in technologies (in on hand). We check to see the webcam, speakers, and mic as well, since video conferencing has become such an integral part of our daily lives. Naturally, because its 2-in-1 form factor is a major selling point, we inspect the hinges, the different modes, the touchscreen functionality, and the stylus, if included, to make sure that it's delivering a seamless experience.
Of course, we test its performance as well. Since most 2-in-1 notebooks are designed for productivity, school, or everyday use, we utilize it in our daily workloads as well as for entertainment and casual use. We use the most commonly used Windows 10 (or Chrome OS on Chromebooks) apps to see how fast they load and run. And, we perform synthetic benchmarks as well, including PCMark 10 (Home Test) and GeekBench 5 so we can get you those exact numbers to compare to its rivals.
Battery life – or rather, great battery life – is an integral part of laptops, especially premium ones. So, we also test its longevity, using it at full charge to see just how long the battery lasts when doing everyday workloads, as well as running both our looped 1080p movie test and the PC Mark 10 battery life benchmark.
Finally, we gather all that information we collected about the laptop and compare it to its price tag to gauge whether it's a great value to consumers or at the very least, worth the money.