The best beginner mirrorless cameras can take your creativity to the next level. While it is hard to ignore the camera technology on smartphones these days, they still haven't caught up to entry-level mirrorless cameras in terms of shooting performance, features, and image quality.
To put it simply, these beginner-friendly cameras offer skills superior to any mobile or point-and-shoot, feature large sensors, manual controls and the option of switching lenses to suit different styles of photography. And, because they are mirrorless cameras, they're typically compact cameras as well.
So, what's the best beginner mirrorless camera you can buy right now? That honor still goes to Fujifilm X-T200, which comes with an electronic viewfinder, intuitive touchscreen operation, a large APS-C sensor, and a fine range of lenses for dabbling with new shooting styles. Those should cover everything that a learner photographer needs to boost their skills.
That doesn't mean that it's the best for everyone, however. We've tested the very best entry-level cameras on the market and picked out our top choices in the list below. This buying guide might not include the absolute best cameras on the market right now, but will help you find the best beginner mirrorless camera to get started, whether you're totally new to photography or in the process of sharpening your skills and going from novice to experienced.

The best mirrorless cameras for beginners 2022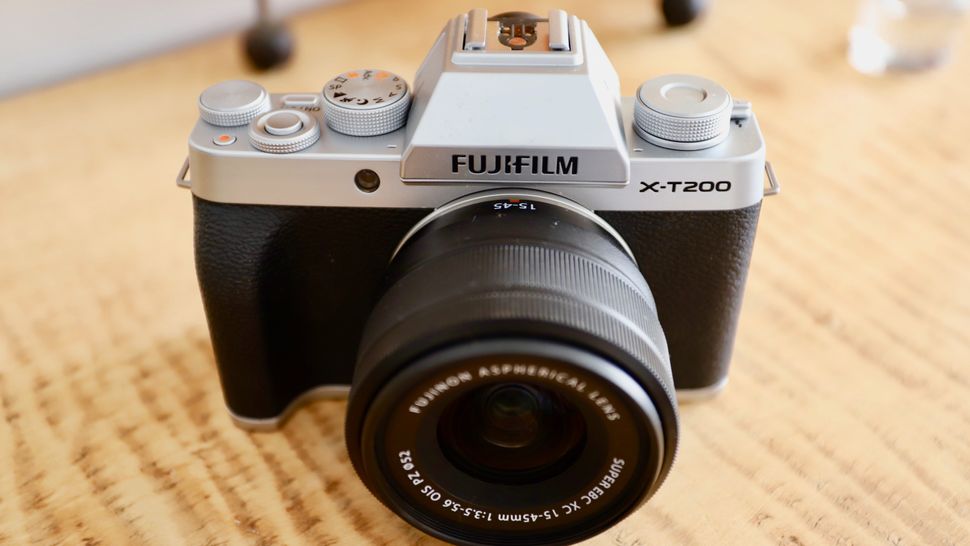 A pared-back version of the Fujifilm X-T30, the X-T200 makes for a much better entry-level camera than its predecessor. In fact, it's better than the X-T100 in almost every way: it has more processing power, a substantially improved autofocus system and a larger, sharper 3.5-inch rear touchscreen. It's also much nicer to hold while retaining that attractive and distinctive retro DSLR styling.
Essentially a Fujifilm X-A7 (see below) with a viewfinder, we found that it's actually easier to use the X-T200's screen for framing and focusing thanks to an awkwardly placed joystick. The only other downsides are that subject tracking is a bit hit and miss during continuous shooting and isn't available for video.
The considerable plus sides, though, include outstanding image quality and an easy-to-use setup that is ideal for new photographers. As it's been out for a while, the X-T30 is now more affordable and offers specs that novices can grow into – but if you want Fujifilm's best mirrorless camera for beginners, look no further.
Read our in-depth Fujifilm X-T200 review

An excellent yet affordable mirrorless cameras for beginners, the PEN E-PL10 combines a range of novice-friendly modes with a stylish shell to create a competent camera that's perfect for smartphone upgraders. The polycarbonate shell is a treat to hold, while the tilting touchscreen makes selfies a cinch.
While we didn't find its 16.1MP sensor particularly game-changing, the PEN E-PL10 still produces JPEGs with lovely colour rendition. Add 4K to the mix, as well as in-body image stabilisation and the option to edit RAW images in-camera, and you've got a strong package for mirrorless first-timers – provided they don't need a viewfinder.
It's worth mentioning that you can get many of the same features on the older, more affordable but equally as chic E-PL9. The main difference with the E-PL10 are the fine-tuned art filters and Advanced Photo modes, which make it easy to experiment with more advanced creative techniques. If you don't need those, the former is still well worth a look.
Read our in-depth Olympus PEN E-PL10 review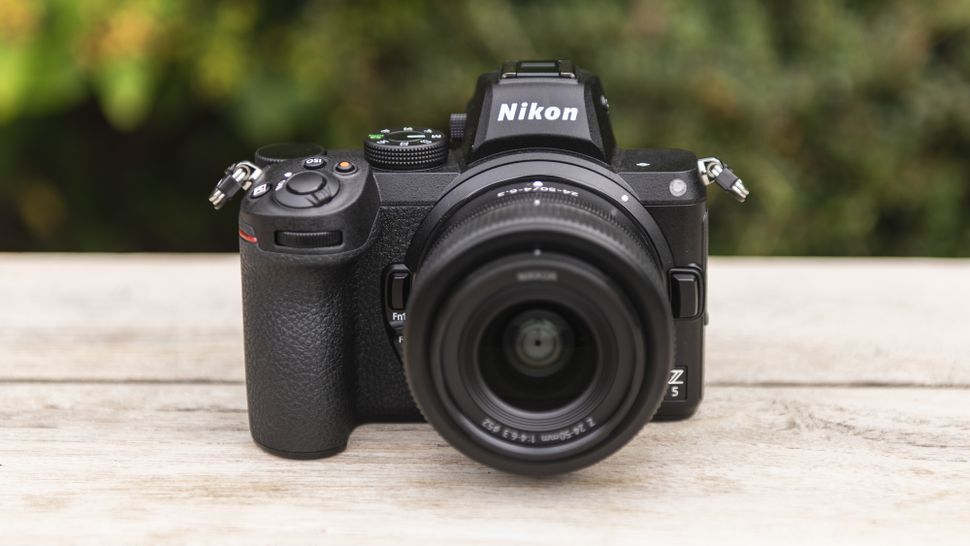 This compact full-framer is arguably the best entry-level mirrorless camera Nikon has yet produced. Its a full-featured snapper for the beginner or hobbyist, with excellent image quality, a great design for ease of use and one that's capable of handling several different subjects without any hiccups.
Sure, its burst rate of 4.5fps doesn't stack up against some of the competition and its 4K video suffers from a significant crop, but despite that we can't recommend the Z5 highly enough for anyone looking to start their photography journey or just looking for a really capable camera that's an excellent all-rounder.
We love its very capable autofocus system, which comes with a fast and intuitive Eye AF on for those beautiful portraits you'd like to shoot. There are some high-end features as well like it's super high-res viewfinder and touch, weather-sealed body. And, while it looks similar to the Z6 and Z7 bodies, it comes with a 24-50mm kit lens that's designed to retract when not in use, making it a great walkaround or travel camera. The only reason we've got this Nikon lower down our list is the price tag – it's expensive when compared to some of the other entry-level cameras out there, full frame or otherwise.
Read our in-depth Nikon Z5 review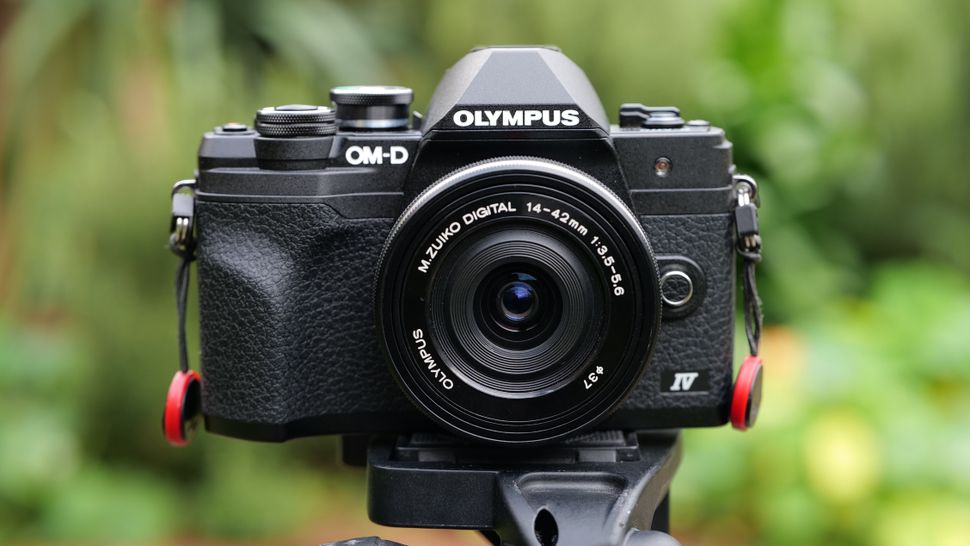 Despite its compact size, the Olympus OM-D E-M10 Mark IV packs in a huge amount of features for stills photographers. With an approachable button layout, a flip-down touchscreen plus Bluetooth and Wi-Fi connectivity, its a camera designed first and foremost to tempt smartphone users – but that doesn't mean it under-delivers on image quality.
During our tests, its 20.3MP sensor served up beautiful stills, with significantly better dynamic range than a compact or smartphone can offer. That's supported by an outstanding five-axis in-body image stabilization system borrowed from the flagship E-M1 series, which kept things sharp even when we were shooting hand-held or in low-light.
The Mark IV can also capture impressive 4K video at 30fps, though the absence of a microphone input will limit its appeal to vloggers. All the same, the Mark IV represents a fantastic gateway for upgraders and enthusiasts, especially as it's compatible with the vast catalogue of Micro Four Thirds lenses available.
Read our in-depth Olympus OM-D E-M10 Mark IV review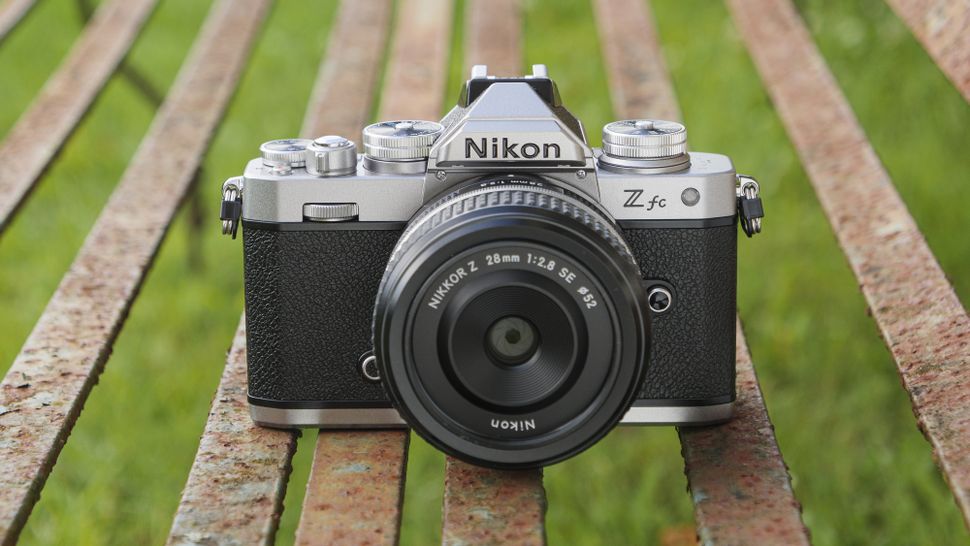 It's a close call between the Nikon Z fc and the Nikon Z50 for a place in this list, but think this gloriously retro model just edges it. Both cameras are based on the same photographic engine and fans of DSLR-style deep grips will likely prefer the Z50, but we found the Z fc's style and useful dials to be better for beginners who have just picked up the hobby or are just starting to expand their photography skills.
The Z fc is a fine all-rounder thanks to its 20.9MP APS-C sensor and hybrid autofocus system. It can also shoot 4K/30p video and has a vari-angle touchscreen to help you shoot from different angles, including front-on to the camera.
The only real downsides we've found here are a lack of weather-sealing and relatively limited collection of native lenses. That said, there are now an increasing number of third-party lenses from the likes of Viltrox, and those physical controls are ideal for anyone who wants to get up to speed with the exposure triangle.
Read our in-depth Nikon Z fc review

The original Canon EOS M50 is one of the most popular entry-level cameras ever made. And while this Mark II version is a very minor update, it remains a great choice for anyone who needs a small, powerful stills camera that's easy to use. Its simple interface is ideal for learners and the excellent Dual pixel AF helpfully locks onto moving subjects with great accuracy and reliability.
While Canon's M-series still lacks a lot of native lens options, the bundled EF-M 15-45mm kit lens is fine for everyday snapping and you can adapt older DSLR lenses using an optional adapter. We don't think that the EOS M50 Mark II is a camera for video shooters, mainly its 4K mode incurs a heavy crop. We also wouldn't recommend owners of the EOS M50 to upgrade to this newer model.
However, if you're looking for a beginner-friendly mirrorless camera that has more power and creative control than your smartphone, this should be near the top of shortlist – particularly if you already own Canon glass.
Read our in-depth Canon EOS M50 Mark II review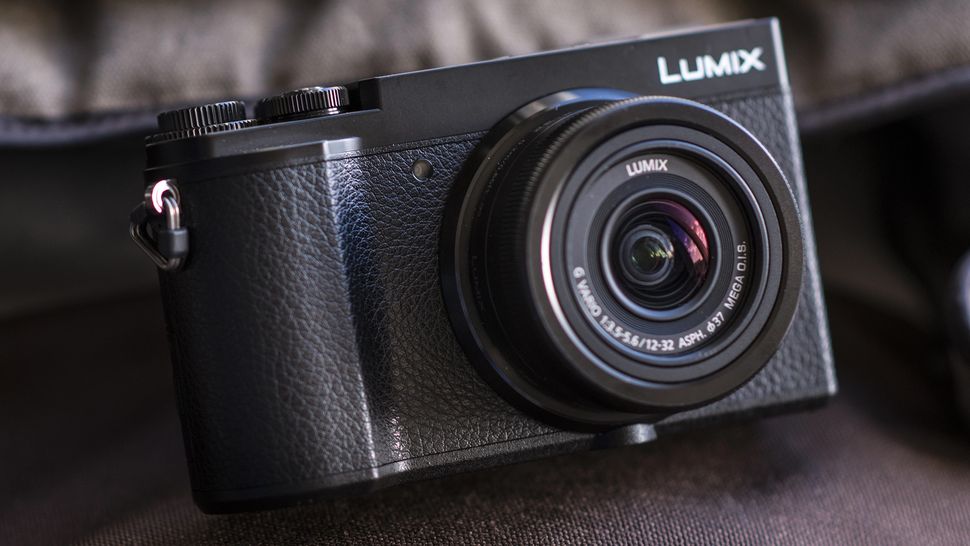 The Lumix GX9 from Panasonic represents excellent value for money. Its small size and weight not only make it ideal for those new to an interchangeable lens camera, but it's also well-suited for travel photography, too. The great feature set includes a built-in viewfinder, plus 5-axis dual image stabilization.
It proved to be a very capable entry-level mirrorless camera during our tests as well. It was able to shoot up to 9fps on burst mode and achieve pleasingly sharp shots at 1/8 sec thanks to its image stabilization.
One of our favorite features of all Panasonic cameras is the 4K Video and 4K Photo Modes. You can use the latter to extract stills from a movie to in order to freeze the perfect moment. As standard, the GX9 comes with a 12-32mm lens, which is a good optic to get you started with. Further good news is that there are dozens of different lenses available in the Micro Four Thirds mount, so this is a camera you can truly grow with.
Read our in-depth Panasonic Lumix GX9 review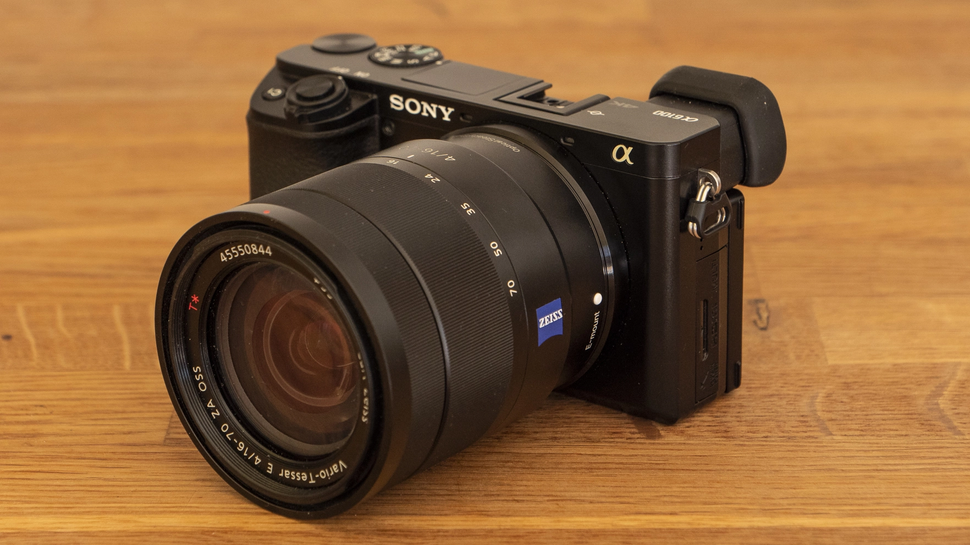 Sony's A6000 was one of the most popular mirrorless models of the past few years, and while you can still buy it, the brand has refreshed it in the shape of the A6100. That brings a whole set of new features to Sony's entry-level offering, including improved video features which now include 4K.
You also now get a touch-sensitive screen and advanced autofocus options which include the very well-performing Eye AF (for both humans and animals). Settling on continuous AF with the 'Tracking: Expand Flexible Spot' focus area during our tests, we actually forgot that it's an entry-level mirrorless camera because of how fast, intuitive, and spot-on its autofocusing is.
An extensive range of different lenses are available for Sony's mount, so it's also a system you can be confident when investing in. As it stands, the A6100 is one of the most expensive models on this list – but the good news is that if you're happy with older tech, the A6000 is still very much available, and right now is a veritable bargain.
Read our in-depth Sony Alpha A6100 review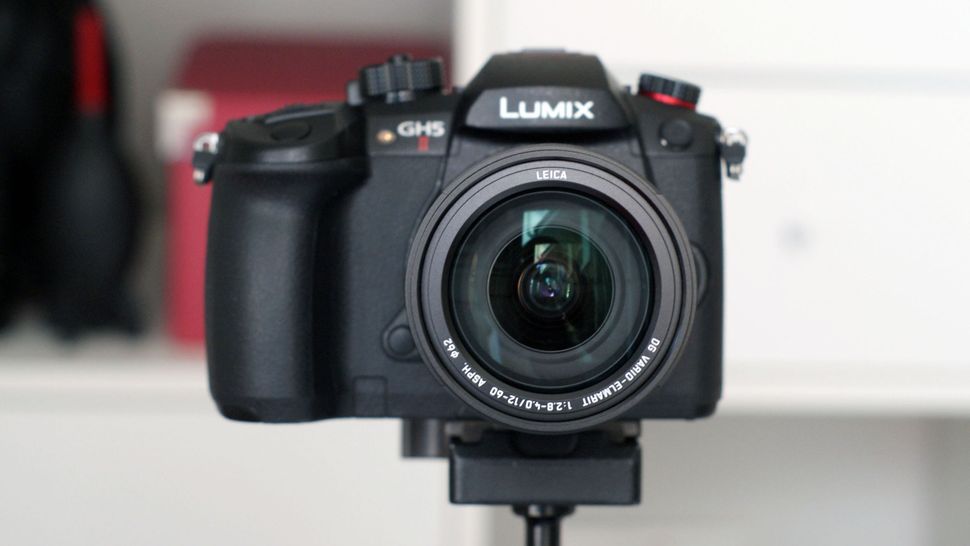 Most of the cameras in this list are predominantly aimed at photographers, but if your mainly looking for a streaming or vlogging workhorse, then you should definitely consider the GH5 Mark II. It's a unique mirrorless camera with built-in wireless live-streaming powers that have just been boosted to 4K resolution, thanks to a firmware update. So if you're looking for a YouTube or Twitch camera, it's one of the best choices around.
Despite being a Micro Four Thirds, we found that it can hold its own pretty well in most situations, including some low light ones. That's likely due to its in-body image stabilization system, which has been slightly improved over that of the GH5, and its large extended ISO range of 100 to 25600.
Because it's based on the excellent GH5, the Mark II's video talents are strong – you get the option of recording 10-bit 4:2:2 footage internally or externally to a monitor, plus a wide range of frame-rate options and even anamorphic video resolutions. If you're looking to get into color grading, there's also Panasonic flat V-Log profile that gives you 12 stops of dynamic range. Throw in impressive in-body image stabilization (IBIS) and a weatherproof body, and you have a fine all-rounder for all levels of video shooter.
Read our in-depth Panasonic GH5 Mark II review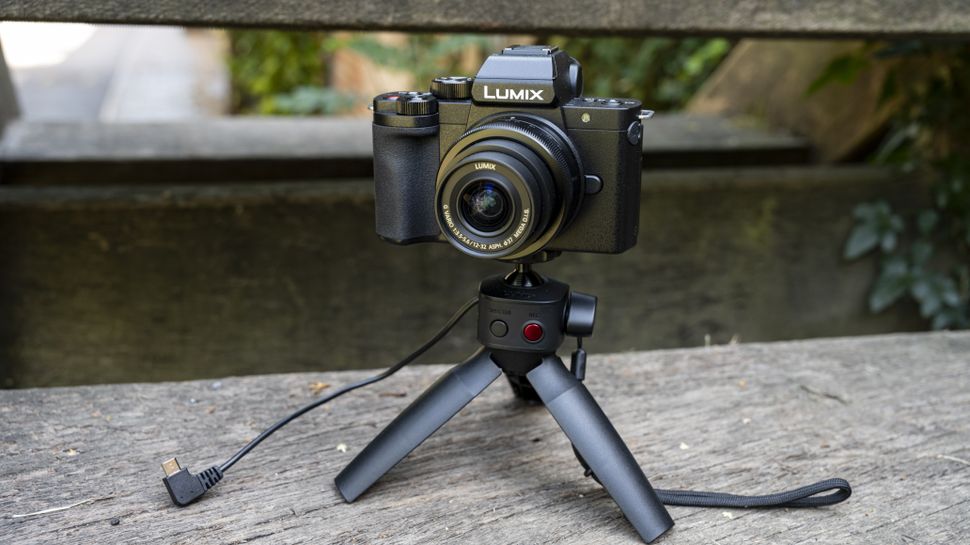 If you want an entry-level mirrorless camera to kick-start your content creation, the Panasonic G100 is an excellent choice. The lightweight G100 is the smallest mirrorless camera with a fully articulating screen, making it both versatile and portable for budding videographers. Yet even with the compact shell, it still offers good grip and a decent number of direct access controls.
At its heart is a 20.3MP sensor that delivered great color and detail across both stills and video during our tests. Supporting that sensor is the hybrid image stabilization system, designed to counter walking motion to ensure that self-shot footage is smooth and steady – even if a crop on 4K video means you'll need long arms to film yourself.
One of the features we love here is the three-mic Ozo Audio setup, which detects the source direction of vocals and prioritizes them over background sounds. It proved to be very effective during our tests, especially when we were narrating from behind the camera. Less impressive is a real-world battery life of 45 minutes, but it's enough for capturing a series of short clips. It might not quite be the perfect package, but the G100 is ideal if you're looking for something small, light and powerful to start your vlogging journey.
Read our in-depth Panasonic Lumix G100 review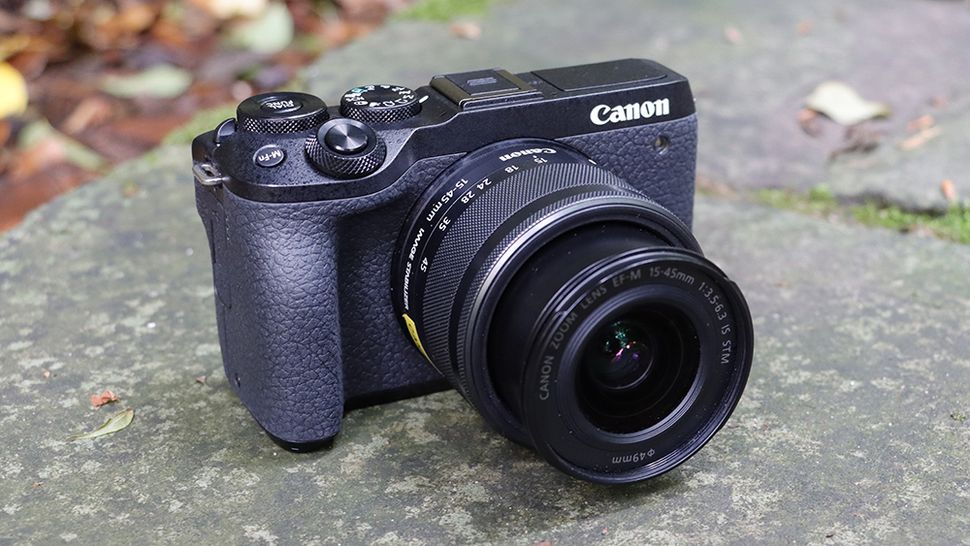 In many ways, the Canon EOS M6 Mark II redefines the term 'entry-level'. With a 32.5MP APS-C sensor, 14fps burst shooting and uncropped 4K video skills, it's a pretty tasty package. It's also an ideal size for travel, with a compact form and low weight that make it a truly portable powerhouse.
At the core of the M6 Mark II is Canon's Digic 8 processor, which supports the impressively speedy and accurate 5481-point autofocus. There's no in-body image stabilization, but our test shots nevertheless had bags of detail and excellent colors, especially with the Fine Detail setting enabled. Our videos came out nicely saturated, as well.
The absence of a viewfinder will be a dealbreaker for some, but the tilting touchscreen offers a familiar experience for smartphone users – and there is an optional EVF available. A trio of dials atop the M6 Mark II make in-depth adjustments accessible, and it's generally a lovely camera to grip and shoot with. The 305-shot battery life might be unremarkable, but the M6 Mark II is still a fantastic camera overall, with lots to offer for first-time mirrorless buyers.
Read our in-depth Canon EOS M6 Mark II review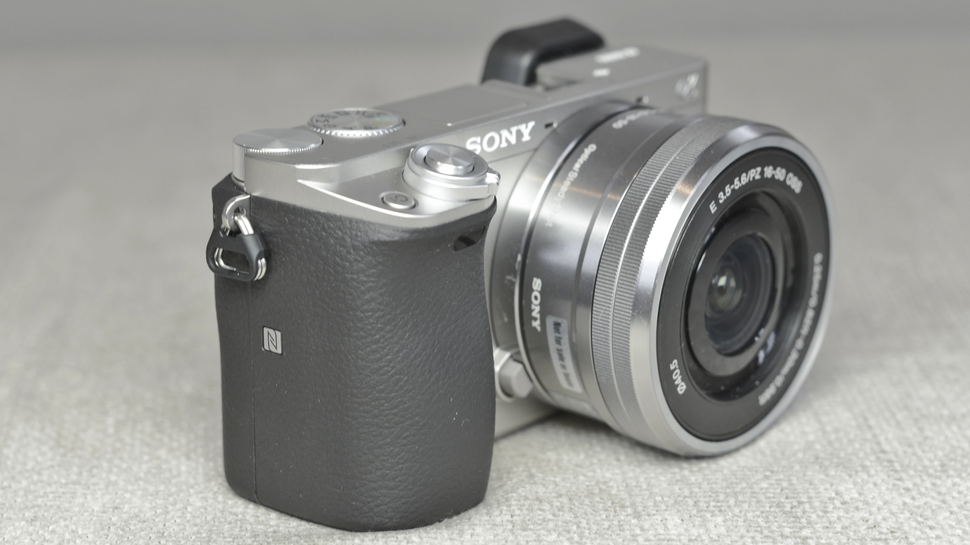 Back when we tested it in 2017, we described the Sony Alpha A6000 as "very close to being the perfect compact system camera". Its performance next to the very latest mirrorless cameras now might look less impressive, but after several price cuts, it represents a very versatile option at a very appealing price.
Yes, there are still some niggles, namely that the screen isn't touch-enabled and there isn't a quick way to set the AF point. But the Sony A6000 is also an attractive and accessible mirrorless camera, with a compact build that makes it properly portable.
More importantly, image quality still holds up well today: the A6000 produces detailed, vibrant pictures in the majority of situations, with solid low-light performance at all but the highest sensitivities. Focusing speeds across the 179 autofocus points are similarly impressive and burst shooting is strong at 11fps. If you can do without a touchscreen, 4K video or in-body image stabilization, the A6000 offers brilliant bang for your buck.
Read our in-depth Sony Alpha A6000 review

How to choose the best beginner mirrorless camera
Just because something is 'cheap', that doesn't necessarily mean it represents value for money. If you find you quickly outgrow it and need to upgrade very soon, then you'll end up spending even more money. Some of the cameras here might seem expensive to somebody buying their first camera, but we will have recommended them as something that should last you for many years to come.
If you view your photography hobby as an investment, it will pay huge dividends if you can invest as much as you possibly can when you first get started. Inexpensive cameras can still do a good job, but when cutting back on price inevitably means that features and controls are missing – so ask yourself if the saving is worth missing out on something you think you'll need.
For example, the cheapest mirrorless cameras don't usually have viewfinders, but these can be invaluable for shooting in bright light, when the screen on the back can easily suffer from glare and reflections, so we'd always recommend stretching to a camera with a viewfinder if you can.
Mirrorless cameras usually ship with either an APS-C or a slightly smaller Micro Four Thirds Sensor. Both represent a significant step up in resolution and image quality when compared to the small sensors found in a smartphone or compact camera, and the larger size means they also serve up superior low-light performance.
The importance of other features will depend on your shooting style. Those looking to try out vlogging will welcome the excellent video specs of several cameras above, while in-body image stabilization will be a useful addition for those looking to shoot hand-held.
You might want a camera that can shoot 4K, and not all of them can. Although it's becoming more common, it's still a somewhat new area for entry-level mirrorless cameras, and they don't all do it (though they do all offer regular 1920 x 1080 Full HD).
Check out the specs of the rear screens, too. The size and resolution are not so important since they're all quite similar these days, but a touchscreen display will make the camera feel more like a phone, making the transition to using a "proper" camera a little easier since you'll already be used to tapping, swiping and so on.
All the mirrorless cameras we've chosen for this list are well suited to beginners because of their price, size, ease of use, features or all of those things. You can also take a look at our other buying guides below if you're still undecided. Otherwise, read on to see the 10 best entry-level mirrorless cameras you can buy right now.
How we test cameras
Buying a camera these days is a big investment, so every camera in this guide has been tested extensively by us. These days, real-world tests are the most revealing way to understand a camera's performance and character, so we focus heavily on those, along with standardized tests for factors like ISO performance.
To start with, we look at the camera's design, handling and controls to get a sense of what kind of photographer it's aimed at and who would most enjoy shooting with it. When we take it out on a shoot, we'll use it both handheld and on a tripod to get a sense of where its strengths lie, and test its startup speed.
When it comes to performance, we use a formatted UHS-1 card and shoot in both raw and JPEG (if available). For burst shooting tests, we dial in our regular test settings (1/250 sec, ISO 200, continuous AF) and shoot a series of frames in front of a stopwatch to see if it lives up to its claimed speeds. We'll also look at how quickly the buffers clears and repeat the test for both raw and JPEG files.
In various lighting conditions, we also test the camera's different autofocus modes (including Face and Eye AF) in single point, area and continuous modes. We also shoot a range of photos of different styles (portrait, landscape, low light, macro/close-up) in raw and JPEG to get a sense of metering and its sensor's ability to handle noise and resolve fine detail.
If the camera's raw files are supported by Adobe Camera Raw, we'll also process some test images to see how we can push areas like shadow recovery. And we'll also test its ISO performance across the whole range to get a sense of the levels we'd be happy to push the camera to.
Battery life is tested in a real-world fashion, as we use the camera over the course of the day with the screen set to the default settings. Once the battery has reached zero, we'll then count the number of shots to see how it compares to the camera's CIPA rating. Finally, we test the camera's video skills by shooting some test footage at different frame-rates and resolutions, along with its companion app.
We then take everything we've learned about the camera and factor in its price to get a sense of the value-for-money it offers, before reaching our final verdict.
What camera should a beginner start with?
That really depends on what you'd like to do. An entry-level mirrorless camera is best if you want to up your photography game for social media or if you want to expand your photography skills.
The beauty of most beginner mirrorless cameras is that they come bundled with a 'kit' lens to cover the most common shooting scenarios to get you started and give you enough flexibility to experiment with depth of field. As you progress, you should be able to expand your shooting setup since these camera bodies are compatible with at least one of that manufacturer's family of lenses.