It may have been hard getting your hands on the best cheap webcams over the last year and a half, but that's thankfully changed as things have somewhat settled down. While most people searching for one have focused on companies like Logitech and Microsoft, there are a number of other well-known manufacturers rolling out quality budget-friendly options.
Investing in a webcam for Zoom is much more crucial than in the past, and this is probably the best time to upgrade from the one built into your laptop. People are working from home in increasing numbers and video conferencing has become an essential tool. Even students have relied more on video calls during these uncertain times. And, though most are heading back to school, remote learning will probably stick around in one form or another for the foreseeable future.
To help you, we've collected a variety of excellent yet budget-friendly webcams here. They might not be as feature-rich as their more expensive siblings. But, if you can live without 4K resolution, multi-mic arrays, and auto-pan and tilt, you will still end up with something with excellent image quality. Getting a proper video conferencing solution doesn't have to break the bank, after all. We'll help you get a cheap webcam for video calls, streaming video games and back to school season.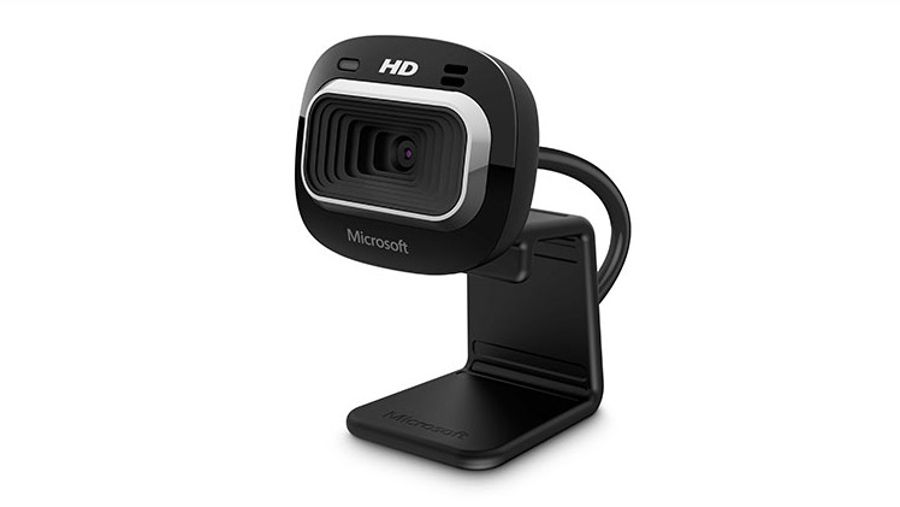 The Microsoft LifeCam Studio is our top pick for the best cheap webcam. Aimed at pro users with large displays, it features a familiar configuration of 1080p recording and 720p live video calling. It rotates 360 degrees, and can be mounted on a tripod with autofocus. The wideband mic delivers crystal clear audio, and Microsoft's TrueColor system will shift the exposure dynamically to keep you well lit, making it a great choice for business conferencing and presentations.
It isn't the most attractive webcam, but the LifeCam Studio isn't really designed to be attractive. Instead, it's made for business conferencing and presentations, with its 1080p recording, 720p live video calling and wideband mic to deliver crystal clear sound. Not too shabby for a budget-friendly webcam. This is a serious peripheral – one that requires a powerful PC for max settings – but that doesn't mean it's lacking bells and whistles. For instance, it comes with 360-degree rotating capabilities and Microsoft's TrueColor system, which will shift the exposure dynamically to keep you well lit.
Read the full review: Microsoft LifeCam Studio
Logitech makes brilliant webcams, and the Logitech HD Webcam C310 is a fantastic budget offering, that offers very good image quality for the price. Resolution is just 720p, but for most people that won't be an issue. In fact, if you have an internet connection that struggles with high definition videos, then this is actually a bonus.
The Logitech G922 Pro Stream features the same classy design as its predecessor, the C920, but it's an especially interesting cheap webcam for gamers this time around. The C922 still boasts excellent 1080p video quality, great for hosting video calls, and its automatic low-light correction makes it a fantastic cam for streaming with the lights off. It also supports background removal, making it ideal for budding YouTubers.