The Nintendo Switch Online service marks a new stage for Nintendo's bestselling console: a versatile hybrid of portable hardware and dedicated home gaming box.
A full year and a half after the Nintendo Switch first launched, this fleshed-out online offering brings in retro NES game emulation, online multiplayer functionality, cloud saves, and a host of other perks to the mix.
The Nintendo Switch Online service went live on consoles in mid-September, provided you've hooked it up to the internet and downloaded the latest update. This automatically downloads a NES (Nintendo Entertainment System) app to your Switch with 20 pre-programmed NES titles, though you can delete it to save space and download for free as and when you like.
Once you've signed up to Nintendo Switch Online, you can access the service for a full seven days before your free trial ends, when you'll have to cough up the pennies to keep accessing member privileges like online play – which, yes, used to be free – and the retro game library (more on this below).
This is Nintendo's first paid online service, though the basic £3.49 / $3.99 per month subscription is a far amount below Xbox Live or Playstation Plus.
We're nearly two years into the Switch's life cycle, and the release schedule has slowed somewhat, meaning that Nintendo will be looking to its online service to keep up momentum on the widely successful console. So what exactly will Nintendo Switch Online give players that they don't have already?
What is Nintendo Switch Online?
Nintendo Switch Online is an online subscription service for the Nintendo Switch console. Much like Xbox Live or Playstation Plus, signing up to the service affords you a host of additional content, offers, and access to online multiplayer play. That means you can face off against friends or whoever in the likes of Mario Kart 8 Deluxe, Super Smash Bros Ultimate, Super Mario Party, Splatoon 2, or Rocket League.
There's also a tie-in smartphone app that provides players with in-game battle stats, voice chat functionality, and additional information on select titles – even if the app itself isn't very fleshed out.
The latest system 6.0 firmware update gave all Switch consoles access to the service, alongside the ability to post up to four screenshots at once to connected social media apps.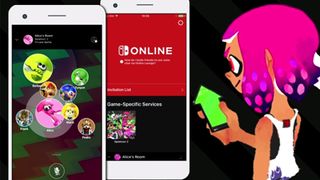 The update also allows users to re-download games they've already purchased on a second Switch system – though you have to stay online to play them – in what may turn out to be a flexible way to play games on different devices without depriving Nintendo of a fair wage.
Anyone with a Nintendo console will already have a Nintendo Account, which functions as your personal profile for downloading updates or buying games through the eShop – and will now be permanently locked to your Switch user profile.
This is, however, the first time Nintendo's online service has required a paid subscription to use, so wary players will be looking to see if it matches up with equivalent offerings on competing consoles.
Officially, users must be 13 years old or over to sign up for Nintendo Switch Online.
What can I play on Nintendo Switch Online?
Nintendo Switch Online gives you the online capability to play, compete, and cooperate with players around the world – which means not having the service restricts your access to all of those things.
Online play was free until mid-September, and online team-based shooters like Splatoon have proved hugely popular, though committed players still had to make do with a fiddly workaround for enabling voice chat through the console – and which only lets you speak with your friends.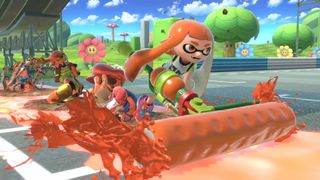 With the latest in Nintendo's iconic brawler series, Super Smash Bros. Ultimate, also arriving in November, it's hoped that the fleshed-out service will prove a capable platform for competitive play – and pave the way for Nintendo's hesitant foray into eSports and any new Nintendo console we may see in the future.
Sadly there are still no dedicated servers, so players will have to make do with less reliable P2P (peer to peer) hosting for online matches. On the upside, we've had confirmation that the likes of Fortnite, Paladins, Warframe, and other free-to-play games won't require a paid subscription to the service. And you naturally don't need one to play any games in single-player, local co-op, or offline.
Or, if you're after the swag, there's members-only outfit for use in Splatoon 2, and the ability to buy (how kind) Nintendo's wireless NES controllers for playing those retro games in style. There'll no doubt be more exclusive offers and the like down the line – and some retro games and cloud saving features we've detailed below.
What classic games do I get with Nintendo Switch Online?
NES games at launch
Ice Climber
The Legend of Zelda
Balloon Fight
Soccer
Tennis
Mario Bros.
Super Mario Bros.
Dr. Mario
Super Mario Bros. 3
Donkey Kong
Ghosts 'n Goblins
Excitebike
Tecmo Bowl
Yoshi
Double Dragon
Gradius
Ice Hockey
River City Ransom
Pro Wrestling
Baseball
If the warm fuzzy feeling of supporting your favorite video game publisher wasn't enough, your extra pennies each month will also net you access to a library of classic and retro games.
This isn't the Virtual Console from the Wii and Wii U, though. Instead of a marketplace for one-off purchases of classic games, Nintendo Switch Online members will be able to play select titles bundled into their subscription.
The latest system 6.0 update automatically downloads a Nintendo Entertainment System (NES) app with your first 20 NES games – the full list is in the box, right – all 'remastered' in 4:3 HD, but with the option to play in a more 'authentic' arcade viewing mode with a 'CRT' (Cathode Ray Tube) style display.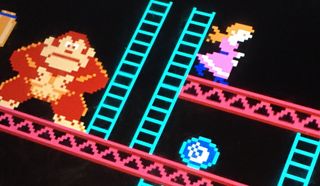 These will be followed by three additional titles each month – with the original NES Metroid coming in November, and the likes of Wario's Woods and Ninja Gaiden coming the month after. There's a full list at Nintendo's NES web page, and we're sure games from more recent consoles like the SNES and N64 – and god-willing, the GameCube – will come at some point down the line.
Handy features include being able to pause each NES game at any point, or save and reload your own checkpoints, making the experience much more forgiving than the arcade cabinets of yore. Online capability also lets you play two-player games competitively with friends, or swap over control between devices in one-player games.
Custom button mapping is absent, so you are stuck using the A and B buttons the wrong way round from an actual NES controller – unless you buy Nintendo's wireless NES controllers, which are only available for sale for Nintendo Switch Online members.
Does Nintendo Switch Online have cloud saves?
One sore point for Switch users has been the omission of cloud saves for their games, meaning that a busted Switch console will take all your hard-earned progress with it. To prevent you having to start Breath Of The Wild all over again – again – the paid service will back all of your save files onto Nintendo's own servers for safety.
This is in keeping with the save data on Sony's Playstation Plus program, though any Xbox owner can access cloud saving for free. If your Nintendo Switch Online subscription lapses, your save files are protected for up to six months before they vanish from the cloud.
While Nintendo Switch Online's cloud saving will be enabled by default for most titles, developers can choose to opt out to prevent online cheating – since reloading an old save file could restore items someone had traded to another player, or even reset their online ranking. Games like Splatoon 2, FIFA 19, and the upcoming Pokemon Let's Go games will also be missing the feature.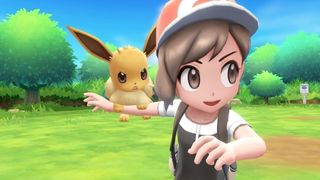 How much does Nintendo Switch Online cost?
Pricing Plans
1 month: £3.49 / $3.99
3 months: £6.99 / $7.99
12 months: £17.99 / $19.99
Family (12 months): £31.49 / $34.99
While the lack of online features at launch didn't do Nintendo any favours, it helped that players were given access to a limited version of the service for free. Why this was harder than on any other console isn't clear, but Nintendo is clearly shaking things up a bit for the Switch.
This all changed when the paid service launched, requiring you to subscribe for a monthly fee – though you'll be able to sign up for a free seven-day trial, just to try it.
Individual users will be able to sign up for £3.49 / $3.99 per month, with reduced rates for longer membership options (see box, right). There's also a separate 'Family' option that includes allows up to 8 Nintendo Accounts to use the same subscription, for £31.49 / $34.99.
Players will also be able to buy a subscription with My Nintendo Gold Points – a rewards service that gives you spending tokens when you buy games on the Switch eShop, and came into effect earlier this year.
By comparison, an Xbox Live membership costs users £14.99 / $24.99 for a three-month subscription, while Playstation Plus will put you back £19.99 / $24.99.
On price alone Nintendo Switch Online is the winner, though its limited features and lack of dedicated servers currently don't match up to competing services. But if you own a Switch, it may be what you need to get the most out of the console.