Here's where you can find all the best Nintendo Switch bundles available right now. We've hand-picked some of the best offers just below in both the US and UK. We've also gathered up the cheapest prices for a Switch console by itself, as well as all the week's best Nintendo Switch deals on games and accessories.
The best Nintendo Switch bundles available now
The biggest or best value Nintendo Switch bundles are usually saved for big retail events, but there are often good options throughout the year. For example, there are some excellent Nintendo Switch bundles in the UK today. There are bundles that feature some of the best Nintendo Switch games, including the option to add recent Pokémon, Metroid or Monster Hunter titles for just £10.
There's good news when it comes to the Nintendo Switch OLED stock situation, too. The upgraded console is generally available at all retailers right now so you shouldn't struggle to find one - and bundles have appeared too. We've included any of these on this page as well.
Today's best Nintendo Switch console deals
The comparison chart below shows all the cheapest prices for a Nintendo Switch console by itself. Just make sure you don't pay any more than the US MSRP of $299 and the UK RRP of £259 - even if there's a stock shortage again. Sometimes it's better to get one this way and buy your games or accessories separately, if there are any considerable deals.
We've also got a look at the best prices for the Nintendo Switch OLED today as well. Remember, the RRP for this is $349.99 in the US and £309.99 in the UK. It's still early days but there have already been small discounts of up to $30/£30 on this new version of the console.
If you want some games or accessories with your pruchase, scroll down a little further for all the Nintendo Switch bundles on offer.
Nintendo Switch bundles (USA)
Nintendo Switch | 128GB memory card: $334.98 $320.48 at Amazon (opens in new tab)
Save $15 – This isn't a big saving, but you can shave $15 off the price of a Nintendo Switch console and 128GB official Nintendo Switch memory card when you grab both in this bundle at Amazon. The Switch only comes with 32GB of internal storage and that will fill up quickly as your game library grows, so this is an inexpensive way to give you some extra capacity for more games.
Nintendo Switch | Mario Kart 8 Deluxe: $359.98 $349.98 at Amazon (opens in new tab)
Save $12 – This Nintendo Switch bundle has been as low as $299 in previous sales, so we're not massively enthusiastic about it. However, Mario Kart 8 Deluxe is one of the console's most popular games, so for those who want to get it with a new console then this is the best price available today.
Nintendo Switch Animal Crossing Edition: $298.99 at Amazon (opens in new tab)
This Nintendo Switch Animal Crossing: New Horizons special edition console isn't strictly a deal, sure, but it's still worth sharing due to its limited availability. You get a Switch console and Joy-Con controllers with a pastel color design that will stand out in your home setup. One important note: a copy of Animal Crossing: New Horizons is not included.
Nintendo Switch OLED: $349.99 at Amazon (opens in new tab)
Nintendo Switch OLED stock has finally stabilised in the US so now's a good time to buy one if you've been waiting to pick up the upgraded console. Delivery is in a matter of days, too, rather than the month-long delays we've seen in the past. Both colors are available so you can go with the classic Neon Red / Neon Blue or try the brand new White version.
Nintendo Switch bundles (UK)
Nintendo Switch | Pokémon Shining Pearl: £299.98 £259.99 at Argos (opens in new tab)
Save £39.99 – Fancy a Pokémon game with your console? Here's the best value Nintendo Switch bundle with the Pokémon Shining Pearl remake for the console. The Switch is usually priced at £259, so when bought in this bundle you effectively get the game for free. A couple of other options are available, too, including Minecraft Dungeons and L.O.L. Surprise.
Nintendo Switch | Pokémon Brilliant Diamond : £299.98 £264.99 at Argos (opens in new tab)
Save £34.99 – What if you want the other Pokémon game with your console? Well here's a Nintendo Switch bundle with the Pokémon Brilliant Diamon remake. The price of the game in this bundle is just £5 - a bargain. You can also choose from Pokémon Snap or Metroid Dread if you'd prefer those instead.
Nintendo Switch | Nintendo Switch Sports: £299.99 £279 at Currys (opens in new tab)
Save £20 – Nintendo Switch Sports only launched recently and you can still get it for half price when you buy a Switch console at Currys. Sure, it's not the same as getting it for free in the same way as Wii Sports was bundled with the Wii, but it's a good price to pay for the latest party game that features six sports including Volleyball, Badminton, Bowling, Football, Chambara and Tennis.
Nintendo Switch OLED | Pokémon Shining Pearl: £349.98 £309.99 at Argos (opens in new tab)
Save £39.99 – Fancy the newer Nintendo Switch OLED instead? You can also get a similar deal to the one on the standard Switch at Argos. This one includes a Nintendo Switch OLED plus one game of your choice for free. We've highlighted Pokémon Shining Pearl as it's likely to be the most popular option. However, if you go through to Argos you can choose one for yourself, such as Monster Hunter Stories 2, Minecraft Dungeons and Harvest Moon: One World.
Nintendo Switch OLED | Minecraft: £329 £309 at Currys (opens in new tab)
Save £20 – Over six months from launch and we've finally seen some better Nintendo Switch OLED bundles. This one is fairly standard but does include a copy of Minecraft for free with the console. Mojang's massive block-based builder and exploration game is a good way to get started on your new console.
Nintendo Switch bundles: how to spot a good deal
Just because Nintendo Switch bundles are cheap might not mean they are good deals. Many retailers often include cheaper games with their Nintendo Switch bundles and still charge standard price. Games readily available for $20 - $30 can sneak their way into the premium-priced deals, lowering the overall value of the offering.
In this case, it's worth picking up a Nintendo Switch bundle with a full $60 game and grabbing the cheaper title separately if you're desperate to play it. For this reason, it's always worth double checking the going price of the bundled game you're picking up against the overall cost to make sure you're getting a good deal. Nintendo Switch sales outside of busy shopping periods (Black Friday or the holidays) are more likely to try this tactic.
The best games in a Nintendo Switch bundle
As mentioned above, first-party releases are the games you'll want to look for in order to get the best Nintendo Switch bundle deals. These are the games that have been developed and produced by Nintendo themselves, so that's the likes of Mario Kart, Mario Party, The Legend of Zelda, Metroid, Pokémon and so on.
As these titles do not usually fall much below their usual price (even years after launch) your best option to get them for cheap is as part of a Nintendo Switch bundle. We've seen games effectively receive discounts of up to 50% when bought as part of a bundle.
When to shop for Nintendo Switch deals
The best Nintendo Switch deals are usually found around the holiday period. You'll find the year's biggest games tend to release between October and December, which gives bundles a higher value when these titles are included at a discount price. However, a new Nintendo Switch bundle generally pops up along with any big first-party release. We'll be looking out for any featuring Metroid Dread when that launches later this year to help you save some cash on your Switch.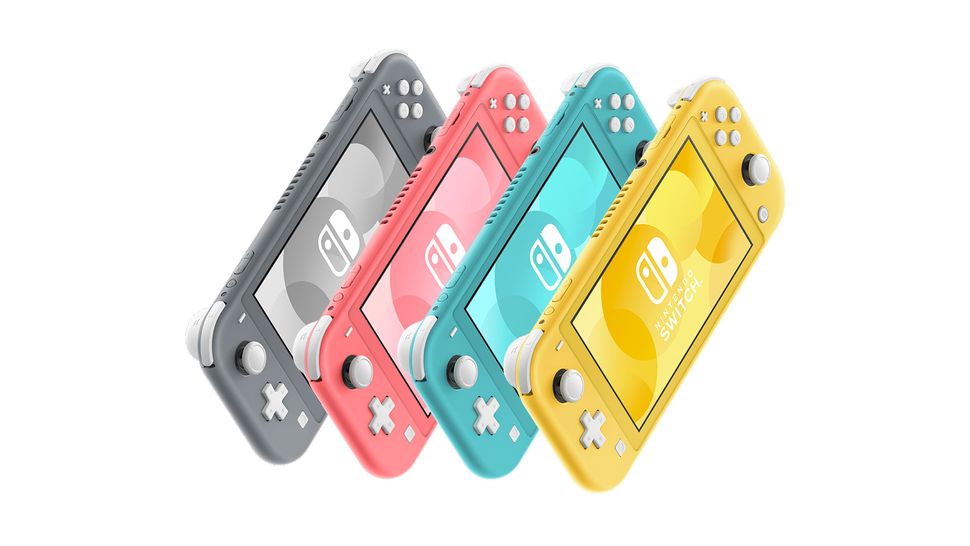 Nintendo Switch Lite
The Nintendo Switch Lite was released at just $199.99/£199.99 in 2019. That's $100/£80 less than the original Switch console. If you want to play games on the TV as well, you should go for the standard Nintendo Switch instead as the Lite is only playable in handheld mode.
The Nintendo Switch Lite comes in multiple colour options. You can pick one up now in turquoise, gray, yellow or coral pink, as well as a special Pokemon Zacian & Zamazenta Edition. We have a larger hub dedicated to all the best Nintendo Switch Lite bundles if you want to check it out in more detail.
Nintendo Switch game deals
Looking for something to play? Some of the latest Nintendo Switch bundles might not offer the game you're looking to get into first. If not, use this price comparison chart below to find the cheapest Switch titles around or head to our larger guide to find even more cheap Nintendo Switch games. Remember, to play online multiplayer and get other benefits like free games, you'll want to pick up a Nintendo Switch Online subscription deal as well.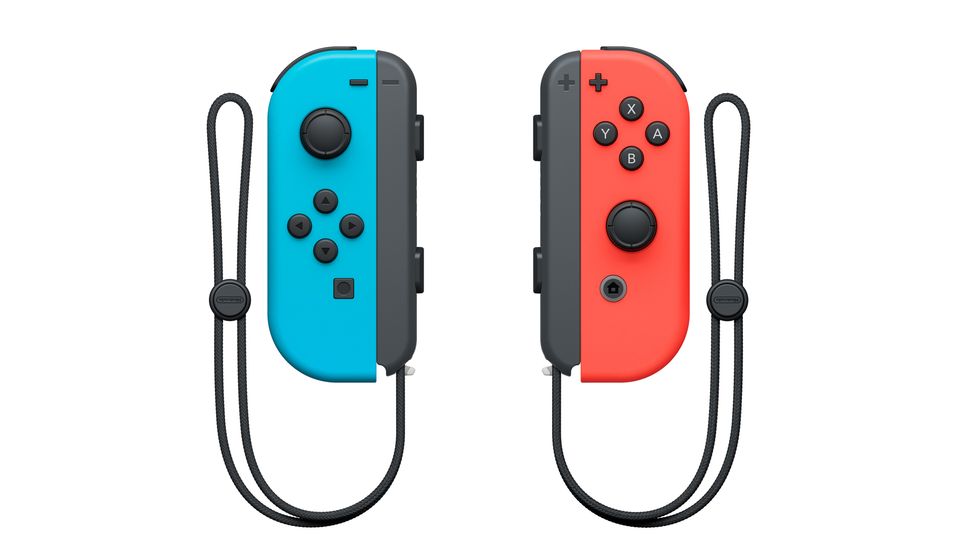 Joy-Con deals
If you're looking for more multiplayer options, you might want to check out the latest Joy-Con deals. These controllers come in $10 more expensive than the Pro Controller (more on that below) but you do get two separate controllers to expand your options. Nintendo Switch deals rarely include these controllers in their bundles as well, so it's not worth holding out for a mega-bundle.
Or maybe you just fancy some different colors for your own use - the Neon Red / Blue Joy-Con pack offers opposing colors to the ones the console ships with, for example (left red and right blue). Check out the latest prices below, or shop the best cheap Joy-Con sales going right now.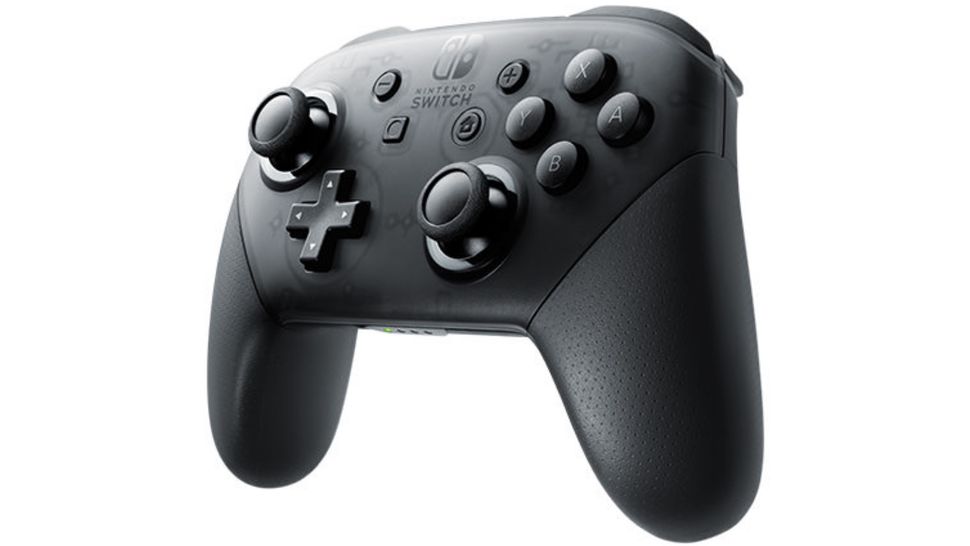 Nintendo Switch Pro Controller deals
You won't actually need a Nintendo Switch Pro controller to play any games, so don't feel pressured in to buying one. The Nintendo Switch Pro controller is a more traditional-style pad and launched alongside the Nintendo Switch. Prices aren't cheap though, starting around $69.99/£64.99. Nintendo Switch bundles have offered the Pro Controller in the past, but these are rare - and often higher value bundles setting you back a bit more cash - so we wouldn't recommend waiting for them. Check out more Nintendo Switch Pro Controller deals in our dedicated guide.
Do I need to buy extra controllers for multiplayer on Nintendo Switch?