When packing your bags for your next business trip or holiday to China (or are living there for an extended period), you should consider how the country's tight internet censorship may impact your stay. This is why downloading one of the world's best VPNs before your visit might be very handy.
Nowadays, you cannot think about China without thinking of its reputation as the world's country that most clamps down on what its residents can and cannot access online. Many websites and social platforms are fully censored: from Facebook and Twitter to Google, YouTube, and even news outlets like the BBC and The New York Times. The so-called 'Great Firewall of China' also blocks Bitcoin and other cryptocurrency. For not talking about streaming services.
All this means that you need a VPN for China to bypass these strict geo-restrictions and complete access to all your usual online haunts.
Not just as a circumventing tool, though. A China VPN encrypts all your internet traffic without logging your information, keeping it out of the hands of the Chinese government.
Whether you are looking just for some more internet freedom, more privacy or both, below you can find our recommendations for the best China VPN.
How to choose the best VPN for China
Unsurprisingly, the Chinese government goes to great lengths to prevent people from bypassing their strict controls and even some of the most effective VPN providers out there struggle to get around the Great Firewall. That's why doing your research early and finding a working VPN for China really pays off.
We recommend that you go for a service with a proven reputation. High quality customer support is a must with China VPNs - it's not uncommon that you'll need some help on hand to direct you to the best servers to use. So make sure your choice has 24/7 live chat service. Also look out for a large range of available servers (particularly those in Asia), reliably fast connection speeds, and tight security and privacy.
Today's top 3 best China VPNs:
1. ExpressVPN - #1 best China VPN (opens in new tab)
ExpressVPN has servers dotted everywhere, making it a fantastic option for avoiding China's heavy-handed web restrictions. Its connections are really fast as well. It may be a bit more expensive than some of the competition, but it's so easy to set up and use, has helpful live chat help on hand 24/7 and is brilliant at bypassing geo-restrictions, so we think it's well worth the money.
2. NordVPN - a global VPN powerhouse (opens in new tab)
When it comes to brand and server coverage, NordVPN leaves the competition in its wake. You've probably seen it advertising its high-quality service on TV, podcasts and YouTube, and it has put together a network of over 5,000 servers. Luckily, it has the goods to back that all up, too - it's one of the fast services out there, is super strong on security and you'll be up and running before you know it.
3. Surfshark - affordable and effective (opens in new tab)
Don't like the idea of shelling out too much on your new China VPN? Then you'll welcome Surfshark's inclusion in our countdown - it really undercuts the rest thanks to pricing as low as $2.50 USD per month. But that doesn't mean you have to compromise on quality.
The 5 best working VPNs for China 2022: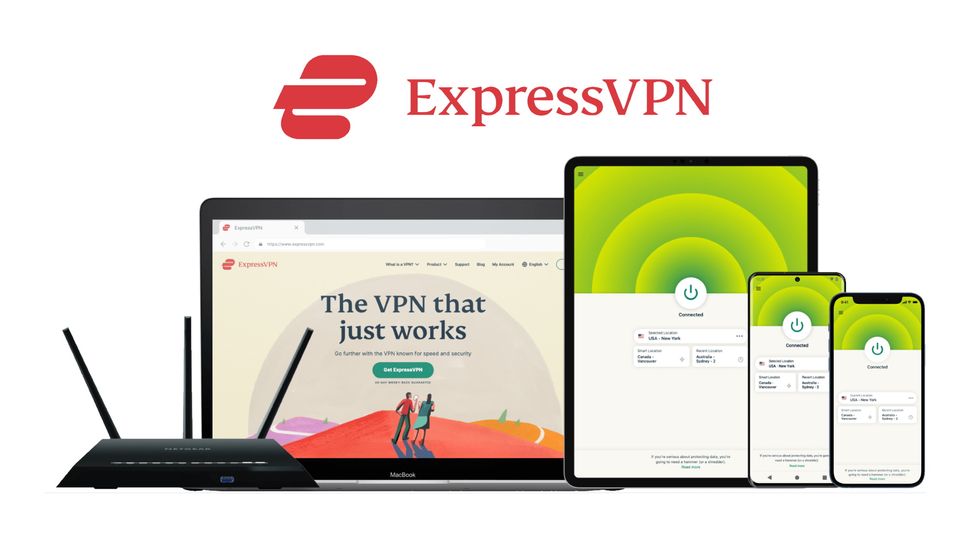 (opens in new tab)
The best China VPN 2022 - Get 3 months free with an annual plan (opens in new tab)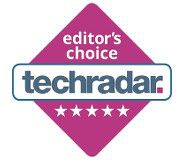 (opens in new tab)
ExpressVPN is one of the most popular VPNs to use in China, and it's a go-to provider for many because it deftly navigates around the Great Firewall. Express' wide array of server locations is a big plus, with Hong Kong, Taiwan and Japan-based servers being especially relevant in this case.
ExpressVPN offers consistent and reliable performance, with smart dedicated apps for most devices including routers. For any trouble that might occur, there's round-the-clock live chat and email support available from China (the website is not blocked).
This provider actively monitors its network for China accessibility and ensures that its software stays ahead of the censors' efforts to block connections. Under the hood, ExpressVPN uses obfuscation protocols and advanced technology to provide the best possible experience for users in China.
ExpressVPN's ability to get around blocked websites is pretty much peerless, and it can also avoid geo-restrictions that would normally prevent you from watching your preferred Netflix and live sport coverage from home when in China.
The 30-day money-back guarantee at least gives you some get-out if you decide that Express isn't for you, and the year-long plan provides the best value for money.
Get the best China VPN 2022 with 3 months FREE (opens in new tab)
You probably get the idea by now...if you need a VPN for your time in China, then ExpressVPN is the best option. It gets even more attractive when you consider that 30-day money-back guarantee and the fact that TechRadar readers can get an extra three months and a free year of secure cloud backup when you sign up for a great value one year subscription.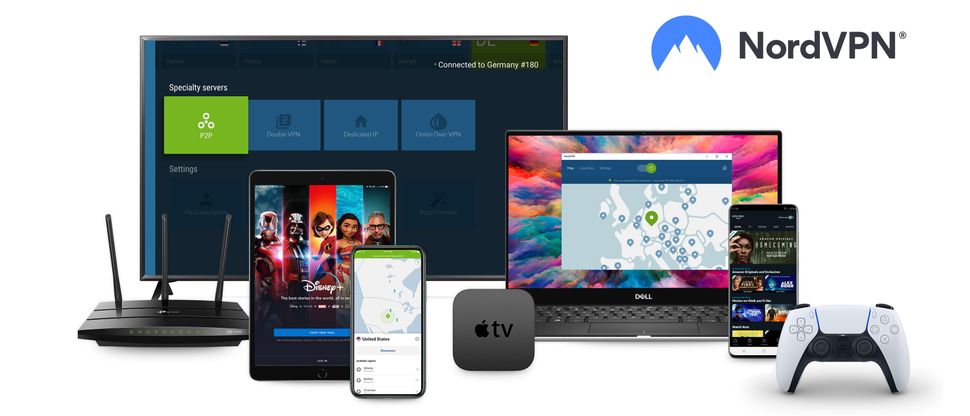 (opens in new tab)
NordVPN has dedicated an entire team to the pursuit of getting around website blocking in countries like Saudi Arabia, Iran and, yes, China. It actively monitors connectivity and then works to carry out any necessary actions to bypass any new blocks.
It's that kind of commitment to bypassing the Great Firewall that makes Nord such an attractive option. It has obfuscated servers in nearby territories such as Japan and Hong Kong, with its Double VPN feature for further anonymity still available in Taiwan. Those local servers should mean more stability and speed when you're logging in from China.
Live chat support is excellent - handy if you run in to any problems. And if you're still a bit unsure about whether NordVPN is right for you, there's a 30-day money-back guarantee.
---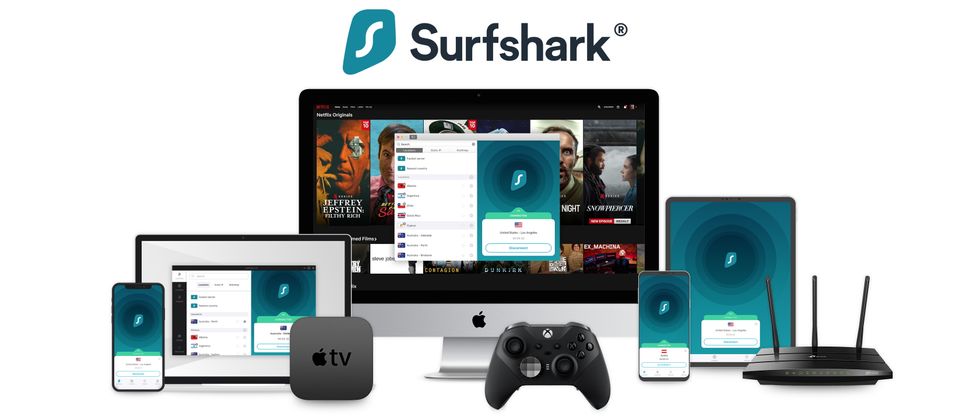 (opens in new tab)
Largely thanks to its great value price points and user-friendly interface, Surfshark features high in many of our VPN buying guides. And it has certainly improved its Firewall of China fighting credentials, too.
Like any good VPN these days, Surfshark has plenty of servers - over 3,200, in fact - making it a great choice for making a location change to an IP address somewhere else on the world. And if that sounds like something that would be complicated to do, fear not... Surfshark is among the best around for keeping things simple and straightforward, with easy-to-follow buttons and instructions like its 'Quick connect' function.
If privacy and security while in China are your major concerns, then Surfshark lives up to that requirement, too. It includes AES-256 encryption and a kill switch in place in case your connection fails, as well as a private DNS and a double VPN hop for additional security.
Despite the low pricing, Surfshark makes its service available to unlimited simultaneously connected devices. Very impressive value.
---
To be frank, we don't tend to recommend Astrill VPN in many of our VPN guides - it's expensive, offers relatively basic mobile VPN apps and doesn't have a very good track record when it comes to accessing overseas streaming services.
But if you're just looking for a VPN for China that will let you access the sites you want AND protect your online identity from government eyes, the Astrill VPN could be worth splashing out on.
The tool in particular that makes it a good fit for this list is its StealthVPN function. It claims to offer an additional encryption layer on top of OpenVPN that endeavors to make your connections even more secure and hard to identify and block by firewalls. In theory, that should mean you're more likely to take a fully encypted leap over the Great Firewall of China.
Team that with its comprehensive privacy policy, multi-hop VPN technology and the ability to configure its Windows VPN client fully to your needs, and you have a service that should serve you very well indeed in countries, like China, that are heavy-handed on their web censorship.
---
(opens in new tab)
One of the main advantages of VyprVPN is its proprietary Chameleon security protocol which can help bypass VPN blocking, scrambling OpenVPN packet metadata to ensure it's safe from the tendrils of deep packet inspection.
In short, that means that the engineers have really thought long and hard about how to overcome China's Great Firewall, and then delivered on it.
VyprVPN owns all of its servers - that's really reassuring as it has full control and doesn't have to pander to the requirements of a third-party owner. There are enough of them to ensure decent, if unspectacular, performance (it has 14 Asia server locations - from Hong Kong to Hanoi), along with solid support for mobile operating systems and 24/7 live chat for troubleshooting.
At its standard pricing, VyprVPN is pretty expensive, although it does frequently offer excellent limited-time discounts. And there's a 30-day money back guarantee to try it out with, as well.
Just note that, in our view, VyprVPN has started to fall behind the competition in many respects. While its WireGuard protocol has perked up a touch with ranges from 270-420Mbps - the upper range a decent speed - it's still falling below average as a less than consistent performer.
---
VPN for China FAQ
What is today's best working China VPN
The excellent ExpressVPN is our #1 choice (opens in new tab) to use in China. It's reliable, fast, secure and ridiculously easy to set up and operate. Its no logging policy has been audited by PricewaterhouseCoopers, so you can be confident that your identity when surfing the web and streaming in China will be well protected. And no other China VPN matches it for its sheer ability to unlock and get around banned websites and services.
Are VPNs legal in China?
This isn't straightforwardly answered. The very short answer is: no, VPNs are not illegal in China. And that's because business VPNs are an integral part of doing business online these days and so VPN use can't be flatly prohibited.
That said, China talks a big game in terms of banning the use of VPNs for other uses - and you can bet that unblocking the websites listed above would be included. But there have never been any reports of travellers to China being arrested for VPN use while in the country. So unless the government finds a reason to crack down harder on VPN use, it seems that using them there is relatively risk-free right now.
Can you get in trouble for using a VPN in China?
Of course the country isn't happy about the use of VPN software getting around access restrictions to websites and services it has deliberately sought to block.
Although China has enacted a ban against VPNs however, it remains unclear how (or even whether) users will be punished for using the 'unauthorized' software. And many VPN providers are continuing to sell to people within China regardless.
What sites are blocked in China?
The list of sites and services blocked in China is a veritable who's who of all the internet's biggest names. We've mentioned a few above, but here's a more comprehensive (although far from exhaustive) list:
BBC
CNN
Facebook (and Messenger)
Gmail
Google Apps (e.g. Calendar, Docs, Hangouts, Maps, etc)
Hootsuite
Instagram
OneDrive
New York Times
Pinterest
Reddit
Reuters
Slack
Snapchat
Spotify
Twitch
Twitter
Wall Street Journal
Wikipedia
WhatsApp
YouTube
And you can check out our dedicated guides on how to use WhatsApp in China and how to unblock YouTube for more information still.
How to unblock Google, YouTube and more in China
Thankfully, it's really straightforward to use a VPN to unblock websites when you're in China.
If possible, we'd suggest that you get your VPN for China chosen, downloaded and installed before you go there. That way you won't run into any difficulties accessing the websites of the providers themselves. Then get the app or client for the platform you'll be using it on - for example, mobile, desktop, TV streaming device, etc.
After that, it really is easy. Get the VPN client/app open, choose a suitable server location (outside China, of course), and then turn the VPN on. You device will then believe it's in the country that you set for the server, and so your chosen service will no longer be blocked, allowing you to watch UK TV abroad, for instance, or unblock YouTube. Pretty clever, eh?