Are you living or planning to visit Hong Kong anytime soon? As the growing influence of Beijing is putting online freedom under threat, we recommend getting one of the best VPNs to evade the Government's prying eyes during your stay.
Hong Kong's censorship machine might be yet to reach the extent of its neighbor, but a handful of political and religious online platforms have already encountered the stringent muzzle of new regulations - above all, the 2020 national security law. Further measures are unfortunately likely to be enforced, with popular services like Google, Wikipedia, major social media and messaging apps at risk.
Luckily, a VPN for Hong Kong can help you bypass these restrictions. This is because it spoofs your real IP address to make you appear as if you're browsing from another country entirely. At the same time, strong encryption will secure all your data leaving your device to help maintain your anonymity as you surf the web.
Better privacy and internet freedom aren't the only benefits here, though. A Hong Kong VPN can easily boost your overall online experience - whether you are looking to download torrents safely, escape bandwidth throttling when you play online, or keep up with your favorite TV shows while traveling. Keep reading as we highlight the five best VPNs for Hong Kong available right now.
How to choose the best VPN for Hong Kong
As mentioned before, bypassing online censorship and securing your data privacy are likely to be the main reasons to get a Hong Kong VPN.
We recommend looking out for a service with a proven reputation, tight security features and a strict no-logging policy. A VPN with reliable obfuscation technology is also your best bet to easily evade restrictions, as it masks the fact you're using a security software helping you bypass VPN blocks.
Besides security, nobody likes a service offering poor performance. Depending on which is your main need (torrenting, gaming, streaming?), a VPN with a large range of available servers in and around Hong Kong is very likely to secure you more reliable and faster connection speeds.
Finally, high-quality customer support is always welcomed - especially for those new to the VPN world. If that's the case, make sure your choice has 24/7 live chat service.
The best 3 Hong Kong VPN services available today: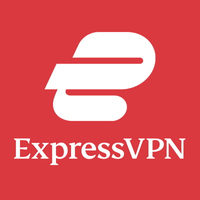 (opens in new tab)
1. ExpressVPN - #1 best Hong Kong VPN (opens in new tab)
ExpressVPN seems to have servers dotted everywhere, making it a fantastic option for avoiding China's potential infiltration in Hong Kong's internet. Its connections are really fast as well, it's effortless to set up and use, has helpful 24/7 live chat help if needed and - simply put - is our favorite VPN of them all.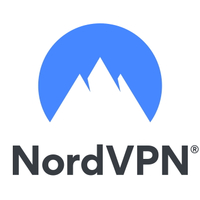 (opens in new tab)
2. NordVPN - a secure VPN all around the world (opens in new tab)
When it comes to server coverage, NordVPN leads the charge. You've probably seen it advertising its high-quality service on TV, podcasts and YouTube, and it has put together a network of over 5,000 servers. Luckily, it has the goods to back that all up, too.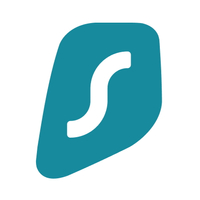 (opens in new tab)
3. Surfshark - top cheap provider (opens in new tab)
Don't like the idea of shelling out too much on your new Hong Kong VPN? Then you'll welcome Surfshark's inclusion in our countdown - it really undercuts the rest thanks to pricing as low as $2.50 USD per month. But that doesn't mean you have to compromise on quality.
Today's 5 best Hong Kong VPNs: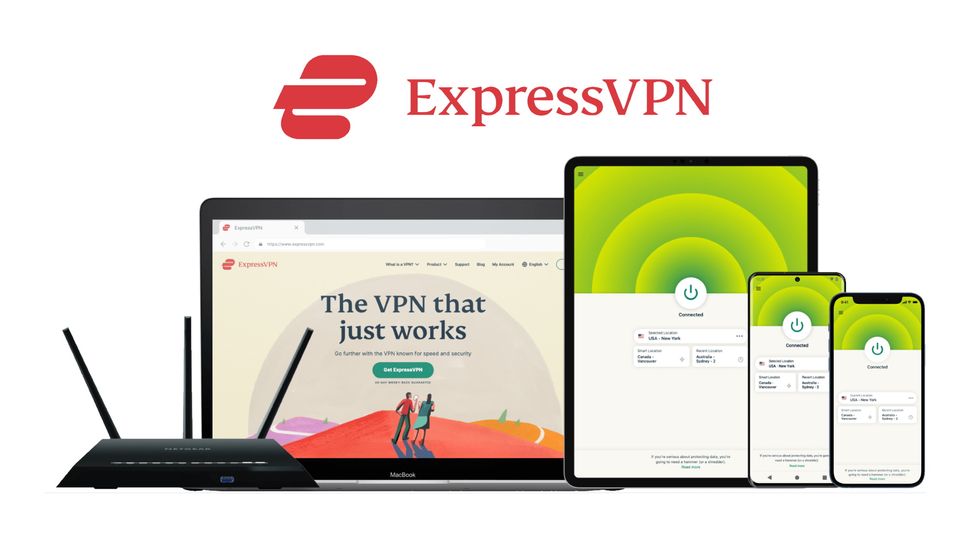 (opens in new tab)
The best Hong Kong VPN 2022 - Get 3 months and 1 year Backblaze cloud FREE (opens in new tab)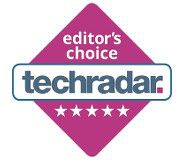 (opens in new tab)
While ExpressVPN has been topping our best VPN for China list for a while now, the same goes for Hong Kong. It has really led the way when it comes to getting around those government-sanctioned website blocks.
But we wouldn't recommend it if it didn't excel in several other areas, too. Firstly, it boasts over 3,000 reliable servers across more than 90 countries. It also has servers based in Hong Kong as well as many neighboring countries so that you can expect reliable connections.
ExpressVPN actively monitors its network for China accessibility and ensures that its software stays ahead of the censors' efforts to block connections. Its secret weapon is obfuscation technology that allows you to hide the fact you're using a VPN service. Besides keeping your data secured, all this will also help you unblock geo-restricted content and watch the likes of BBC iPlayer or US Netflix.
ExpressVPN offers consistent and reliable performance, with smart dedicated apps for most devices, including routers. And in the unlikely event that you struggle to get it working, we can tell you from experience that its 24/7 live chat support is fantastic at sorting out problems.
It is worth noting that its peak speeds dropped a little during our last testing (from 630 to 560Mbps with its in-house WireGuard-based protocol Lightway). However, our cybersecurity expert Mike Williams assures these results should be good enough for most users. Try it out yourself with its 30-day money-back guarantee. There's also a tasty offer for TechRadar readers only if you decide to commit...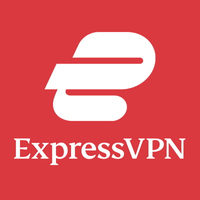 (opens in new tab)
Get the best Hong Kong VPN with 1 year Backblaze cloud and 3 months FREE (opens in new tab)
You probably get the idea by now...if you need a VPN to use in Hong Kong, then ExpressVPN is the best option. It gets even more attractive when you consider that 30-day money-back guarantee and the fact that TechRadar readers can get 3 extra months and a whole year of secure Backblaze cloud space for free when you sign up for a one-year subscription.
---
(opens in new tab)
You know that NordVPN means business when you discover that it has dedicated an entire team to the pursuit of getting around website blocking in countries like Saudi Arabia, Iran and China. They monitor connectivity and then get to work playing whack-a-mole when new blocks get in its way.
What's more, among its more than 5,500 international servers, over 70 are based in Hong Kong alone. That's probably one of the biggest networks dedicated to the country on our list of the best Hong Kong VPN. What's more, these are all obfuscated servers optimized for P2P sharing and support its Double VPN encryption for extra privacy.
The privacy policy is clear, detailed and regularly independently audited. It also boasts advanced security features like double kill switch and its so-called 'Onion over VPN' which routes your traffic through NordVPN's own network and then via the private Onion network. While, with its new addition Meshnet, you can now protect your workload even across multiple devices.
In terms of performances, NordVPN won't disappoint either. Its lightning fast connection speeds experienced a boost this time around, reaching 820Mbps with WireGuard and 470Mbps with OpenVPN. The service has even a proven track record for unblocking all the usual streaming sites, including US Netflix, Disney Plus, BBC iPlayer, and Amazon Prime Video.
Live chat support is excellent - handy if you run into any problems. And, even though its mobile apps could be better, also NordVPN comes with a 30-day money-back guarantee, so you can try it out risk-free.
---
(opens in new tab)
Surfshark has skyrocketed in popularity lately. Maybe it's because of the strong reviews it has earned all over the internet. Or maybe, just maybe, it's because its ridiculous budget pricing makes it one of the cheapest VPNs around!
Low fees don't mean cheap quality, though. Like previous providers, it boasts an obfuscation option too — here called Camouflage mode. Plus, its No Borders feature will automatically connect you to the servers performing the best under network restrictions.
As privacy and security are likely to be paramount with the Chinese government lurking in Hong Kong, its many security protocols, AES-256 encryption, private DNS, double VPN hop for extra protection, and on-by-default kill switch should already make you feel more secure. We experienced some issues with its kill switch last time we checked, though, only on Windows and under extreme situations.
Surfshark is the perfect service for anyone new to VPNs, too. It offers straightforward and easy-to-use apps across the board, including on both desktop and mobile. It was also the fastest VPN this time around when connected to its WireGuard protocol - its speeds with OpenVPN were still above average, though.
Despite the low pricing, Surfshark makes its service available to unlimited simultaneously connected devices, so you can share it around easily with friends and family as well. It even has an impressive track record as a streaming VPN, too.
---
(opens in new tab)
The Swiss-based ProtonVPN has shown a strong commitment to protect Hong Kongers' digital freedom and privacy. They even raised HK$800,000 (opens in new tab) to support the work of civil society groups operating within the country.
Besides offering fewer servers compared to previous providers — over 1,800 across 85+ locations — paid subscribers can connect to one of the 22 located inside the city of Hong Kong. For extra security, users can even hop on one of the two Secure Core servers available. This means that your connection will be safe from any attacks as your traffic will be routed through servers based in Sweden or Iceland.
In terms of performance, Proton boasts a good track record on bypassing geo-restrictions while unlocking all the major streaming platforms around. And, despite its top speeds dropping a little this time (from 670 to 510Mpbs with WireGuard), you will still be able to enjoy decent and reliable connections overall.
ProtonVPN is one of the most secure VPN providers around, boasting terrific kill switches, powerful encryption, strong protocols to choose from, DNS leak protection and built-in Tor support for accessing Onion sites. All its apps are also open-sourced so that everyone can inspect the code for any vulnerabilities. We couldn't even find any trackers on its website nor Android apps last time we checked.
ProtonVPN also comes with an unlimited bandwidth free VPN plan, with free servers in Japan that can offer decent speeds to people in Hong Kong. The provider has even recently enlarged its coverage, passing from only 29 to over 100 free servers. However, advanced features like P2P and streaming unlocking are available for paid subscribers only.
---
(opens in new tab)
When it comes to server choice, CyberGhost rises above its competitors with more than 9,200 dotted around the globe. If you want to keep your browsing local, you can choose one of its 60 speedy servers based within Hong Kong borders. You can even take advantage of one of its Romanian-based NoSpy servers and boost your security even further. You will have to pay a tiny additional charge for this, though.
If that wide range of servers isn't enough, its many features and functionalities might help convince you. Its Smart Rules panel, for example, allows users to automatically connect to their preferred server every time they launch its apps. Plus, easy-to-use apps and speedy live chat support make CyberGhost a secure service suited for anyone, even beginners, seeking to boost their digital privacy at ease.
It is worth noting, though, that we were less impressed by its performances this time around. Its unlocking power wasn't the best — it failed to unlock UK Netflix and Disney Plus, but it managed to do so with US Netflix — so were its top speeds. However, a solid 730Mbps when connected to the WireGuard protocol still beats the likes of ExpressVPN and ProtonVPN.
However, CyberGhost's security and apps haven't been audited yet - at the time of writing, only a no-logging audit has been released. This is becoming a bigger issue as more and more providers back up the trustworthiness of their data protection policies by having their services regularly checked.
---
Hong Kong VPN: FAQ
Are VPNs legal in Hong Kong?
Yes, unlikely in mainland China, VPNs are still legal in Hong Kong. This is because according to the 'One Country, Two Systems' policy, Hong Kong can have different digital privacy laws. However, this might change as the influence of Beijing is notably growing across the country.
It is also worth reminding that, as everywhere else in the world, you are still at risk to be prosecuted if you commit any crimes while using a security software.
Which VPNs have Hong Kong-based servers?
No matter which VPN provider you will choose from our list of the top 5 best Hong Kong VPN services - from ExpressVPN and NordVPN, to Surfshark, ProtonVPN and CyberGhost - all offer servers within the city borders. You will then be able to anonymously browse while keeping your search results local.
All of our picks as the best Hong Kong VPN also boasts many servers in neighboring countries. That means that you will be able to enjoy fast connection speed and access any censored site at ease. That's especially beneficial in case Hong Kong online censorship gets stricter.
Can I watch Netflix in Hong Kong?
Hong Kong natives can sign up for a Netflix subscription. This is great news and provides even more of a need for a Hong Kong VPN that allows you to watch Netflix.
Whether you're from Hong Kong and traveling abroad, or you're a visitor in Hong Kong, a Netflix VPN will allow you to access your Netflix library as normal without facing geo-restrictions.
How do I get a Hong Kong VPN?
Choose from one of our top five Hong Kong VPN providers, visit its website and choose from one of its payment plans. Once you're signed up and logged in, you can choose which device you want to install your VPN on. A lot of the time, a VPN service can detect what device you're using at the time and prompt you to install from there.
Downloading is fairly intuitive and straightforward. Once you have the client on your device, you can choose a server to connect to. If you want to appear within Hong Kong, search from the list of locations. Alternatively, you can look up a server based elsewhere around the world.
---