The best Saudi Arabia VPN in 2023
Escape censorship and surveillance with a Saudi Arabia VPN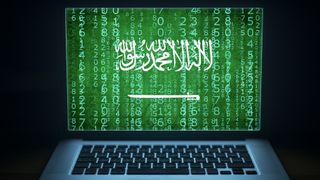 (Image credit: Shutterstock)
The biggest country in the Middle East can be a dangerous place to be online. As the 2022 Freedom House report notes, both censorship and high-tech surveillance systems are prevalent across Saudi Arabia. A man was recently sentenced to death for tweets criticizing the government, in fact. Social media platforms are restricted, too, and so is the video chat feature of popular VoIP services like WhatsApp. Luckily, the best VPN services can help here.
A virtual private network (VPN) is a security software that spoofs users IP addresses to make you appear on the other side of the world within a click. It also encrypts all the data leaving your device to protect your anonymity. All this makes using a Saudi Arabia VPN vital for accessing websites and TV content as when you're home, keeping in contact with friends and family, or preventing the government from snooping on your online activities.
Our experts have been spending hundreds of hours over the last 15 years thoroughly testing dozens and dozens of VPN services to find the best value, the most secure, and the fastest ones. So, keep reading as we list the top five VPNs for Saudi Arabia right now.
Today's top 3 best Saudi Arabia VPNs: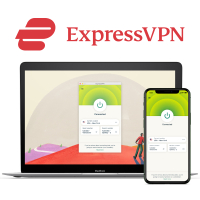 1. ExpressVPN - the #1 best Saudi Arabia VPN
A solid security suite, top speeds and impressive unblocking of geo-restricted apps and sites, there are many reasons why ExpressVPN tops our list of Saudi Arabia VPNs—and, indeed, the best overall services. Try it risk-free with a 30-day money-back guarantee and get 3 months extra free with an annual plan.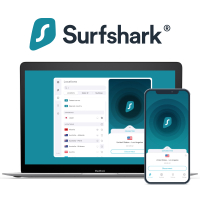 2. Surfshark - the best VPN to browse locally
Let's get it straight: Surfshark is an excellent, friendly-to-use VPN in its own right with plenty of speedy servers in and out Saudi Arabia. However, its biggest draw is probably the fantastic pricing. Sign up for an annual plan, and you'll be spending less than $2.50 USD per month—just a few main players can match that.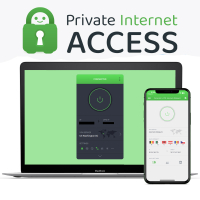 3. PIA - a great choice for both experts and newbies
A VPN that keeps improving, Private Internet Access (PIA) boasts a huge network of international servers together with a long list of privacy features to accommodate even the most advanced users. What's more, its recent pricing cut makes PIA even cheaper than Surfshark for those ready to commit to its 2-year plan.
What makes a good VPN for Saudi Arabia?
Saudi Arabia's firewall is constantly filtering online content, blocking everything branded as illegal, harmful or immoral against Islamic laws. And, while social media sites aren't totally blocked, the platforms are heavily restricted. The ability to get around blocks and other geo-restrictions is, then, the first feature you should look out for in your VPN.
With more and more citizens turning to virtual private networks for accessing the open internet, authorities are increasingly blocking VPN providers. However, using a VPN is still legal in Saudi Arabia (more on this in the FAQs below). Reliable VPN obfuscation technology is then your best bet to elude blocks as it makes VPN traffic look like a normal connection.
Saudi dissidents increasingly face harsh fines, prison and, in the worst cases, death sentences for what they post online. This makes top-notch security features and a watertight no-logs policy vital features. This ensures your anonymity is protected in the best way possible.
Fast speeds and good network coverage (especially in and around Saudi Arabia) are also important factors. Once online, you'll want to actually be able to enjoy a reliable connection to easily stream your favorite shows or have Skype chats without talking to a mess of jumpy pixels.
The 24/7 live chat support is also handy as it'll mean you can rest easy knowing even if you run into problems, there is a professional that's probably dealt with them before ready to help.
The best Saudi Arabia VPNs right now:
The #1 VPN for Saudi Arabia and everywhere
Server/s in Saudi Arabia: No | Number of servers: 3,000+ | Server locations: 94 countries | Maximum devices supported: 5 | Trial length: 30 days | 24/7 live chat support: Yes
Huge selection of servers
24/7 live chat support
Strong on encryption and unblocking
Easy to run on almost any platform
Above average prices
No Saudi Arabia servers
Best Saudi Arabia VPN 2023 - Get 3 months free with an annual plan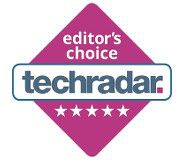 Test after test, ExpressVPN keeps topping our charts of the best VPNs on the market and that's also the case for Saudi Arabia. We especially love its commitment to privacy and security: from a strict no-logs policy, many independent audits (11 in 2022 alone) and ultra secure AES-256 encryption, to numerous protocols to choose from (including its very own Lightway which aced its second security audit in March), a reliable kill switch plus IPv6 leak protection.
ExpressVPN not only does the job of keeping your web activity hidden, but it also unblocks geo-restricted content at ease, allowing you to stream the likes of BBC iPlayer, US Netflix and more while traveling. It actually unlocked all the streaming platforms we tried last time we checked. It also boasts powerful users-friendly apps for all the major platforms and an excellent 24/7 live chat support.
Despite not having servers physically located within the country's borders, Express boasts over 3,000 of those across 90+ countries including some of Saudi Arabia's neighbors like Israel and Egypt. It also offers obfuscated servers so that Saudi ISPs will struggle to detect that you're using a VPN service.
Despite not achieving the best speed results also this time, we experienced improved top speeds during our last round of testing (from 560 to 750Mbps with Lightway). You can even try the service yourself risk-free with its 30-day money-back guarantee. There's also a tasty offer for TechRadar readers only...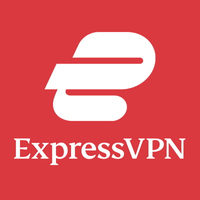 Get the best Saudi Arabia VPN with 3 months FREE
As you can probably tell, we really rate ExpressVPN when it comes to staying safer in distant climes. And the good news is that TechRadar readers can get a little perk, too. ExpressVPN has agreed to give readers three months extra free when you sign up—fantastic value for a brilliant Saudi Arabia VPN.
---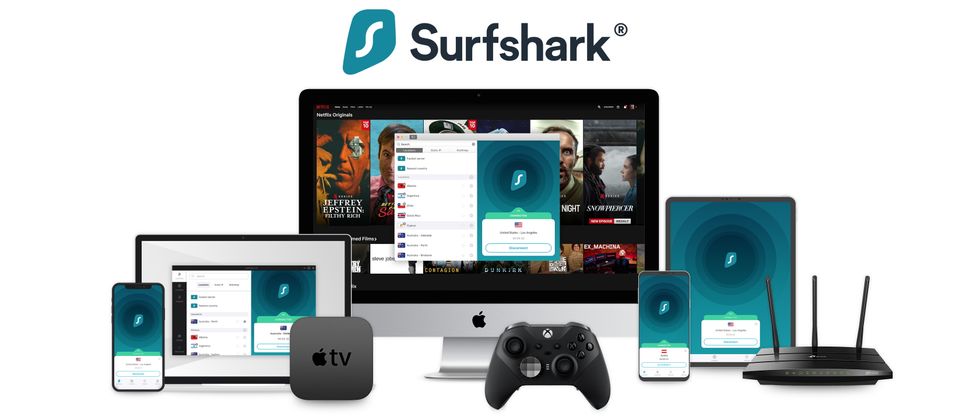 The best Saudi Arabia VPN to safely browse locally
Server/s in Saudi Arabia: Yes | Number of servers: 3,200+ | Server locations: 100 countries | Maximum devices supported: Unlimited | Trial length: 30 days | 24/7 live chat support: Yes
Super price
Unlimited device use
Excellent unblocking
Improved WireGuard speeds
Kill switch issues in extreme situations
Below average OpenVPN speeds
The best cheap VPN around, but what we love the most about Surfshark is actually its impressive feature list, easy-to-use apps, and performance. One of the most secure VPNs, its security features include a DNS leak protection, kill switch, AES-256 encryption with double-hop and some extras like an IP rotator and so-called Dynamic MultiHop powered by its new Nexus technology. Its security suite Surfshark One coming with a newly added Alternative ID tool is then ideal to secure your digital life on all fronts.
Great news if you're after a Saudi Arabia VPN to safely browse locally as, among Surfshark's 3,200+ international servers, some are actually physically based inside the country. We recommend switching on its obfuscation option, too—here called Camouflage mode. Plus, its No Borders feature will automatically connect you to the servers performing the best under network restrictions. For an extra fee, users can also get its new Dedicated IP for better results.
From Netflix and Hulu to iPlayer and Peacock, the provider brilliantly managed to unlock all the streaming platforms we tried during our last round of testing. Even better, it did so at great speeds too, securing the #1 spot on our fastest VPN list when connected to the WireGuard protocol with a staggering 950+Mbps.
Surfshark's biggest weakness is around its kill switch issues on Windows. Despite these being observed only in extreme situations, any possible leak can be reason for concern when you are in Saudi Arabia. Nothing to worry about if you use it on mobile or as a reliable Mac VPN, though.
---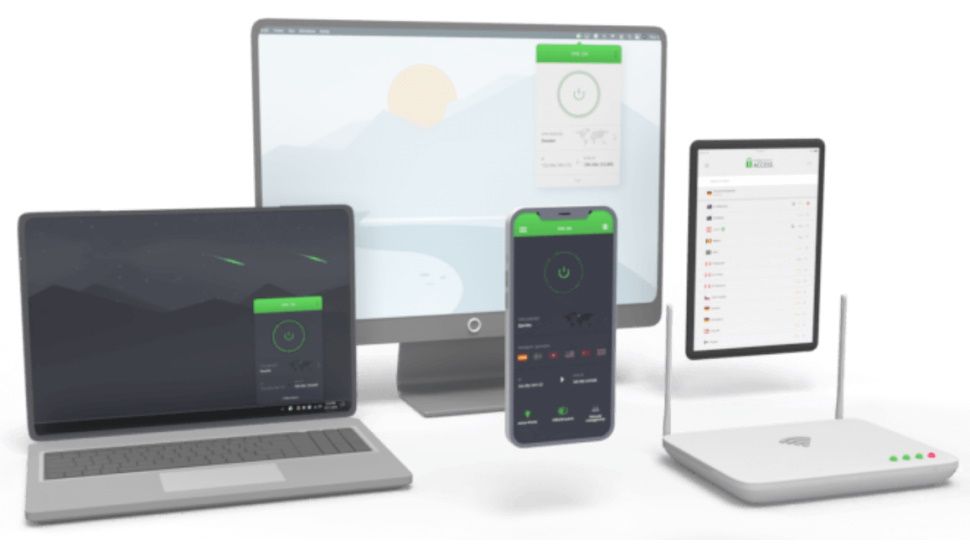 The best value for money Saudi Arabia VPN
Server/s in Saudi Arabia: Yes | Number of servers: 10,000+ | Server locations: 84 countries | Maximum devices supported: Unlimited | Trial length: 30 days | 24/7 live chat support: Yes
Open source apps
Great value for money
Excellent kill switch
Tons of servers
No significant app updates in more than a year
Features might intimidate newbies
Below average speeds
A technically great service, Private Internet Access (PIA) even beats Surfshark now as one of the cheapest services around. Its many customizable features are what we like the most, though, making it perfect for both experts and newbies. These include an excellent kill switch, browser extensions with extra privacy perks, open-source apps and a live chat support service. It even recently passed from 10 to unlimited connections at once with just one subscription.
Its price might have got lower, but PIA's network coverage did just the opposite. The provider offers over 10,000 servers dotted across 84 countries worldwide. Some of those are actually located in Saudi Arabia as well as many neighboring countries. Also here, you can claim your own dedicated IP for an additional fee when you subscribe by choosing among five countries to gain extra VPN usability.
PIA's recently added SmartDNS feature will help you to smoothly bypass online censorship and other geo-restrictions, too. We saw an improvement in its streaming VPN capabilities during our last testing, in fact, managing to access everything we tried last time.
PIA isn't yet among the fastest services, either, dropping its top speeds from 510 to 360Mbps when using WireGuard. We are also happy to see the provider's commitment in transparency with an independently audited no-logging policy under its belts, and one on its security infrastructure coming soon.
---
Swiss-security with a good free VPN
Server/s in Saudi Arabia: No | Number of servers: 2,700+ | Server locations: 67 countries | Maximum devices supported: 10 | Trial length: 30 days | 24/7 live chat support: No
Free plan with unlimited bandwidth
Secure core servers (paid only)
Open-source, audited and top-quality apps
Improved network coverage on free plan
Support site articles can be overly complex
No Saudi Arabia servers
The Swiss-based Proton VPN shows some serious commitment to users' privacy. For starters, all its apps are independently audited and open-sourced. Its unlimited-bandwidth free VPN counts now over 100 free servers, too. Security-wise, it offers terrific kill switches, powerful encryption, strong protocols, DNS leak protection and built-in Tor support for accessing Onion sites. We couldn't even find any trackers on its website nor Android VPN apps last time we checked.
A less impressive server network here—2,700+ across 67 countries—Proton doesn't offer servers physically based in Saudi Arabia. However, neighboring countries like Israel, Egypt and UAE are all covered. For extra security, paid subscribers can also opt for one of the Secure Core servers available to reroute the traffic via servers based in Sweden or Iceland. Due to a partnership with Deutsche Welle, the provider is now offering special servers to access censored news content, too.
Performance-wise, Proton has a good track record on bypassing geo-restrictions applied on online platforms and sites as well as on all the major streaming platforms around. It is worth noting that its top speeds dropped a little last time we checked (from 510 to 460Mpbs with WireGuard). However, these results should still be able to deliver decent and reliable connections overall.
Unlike previous providers, Proton doesn't have a 24/7 live chat just yet—this might be an issue to those new to the world of VPNs. You can always start with trying it out with its powerful free plan but keep in mind that its advanced features like P2P and streaming unlocking are available for paid subscribers only. All Unlimited, Family and Business subscribers at higher risk of cyberattacks can even enroll to its new Proton Sentinel program for extra security.
---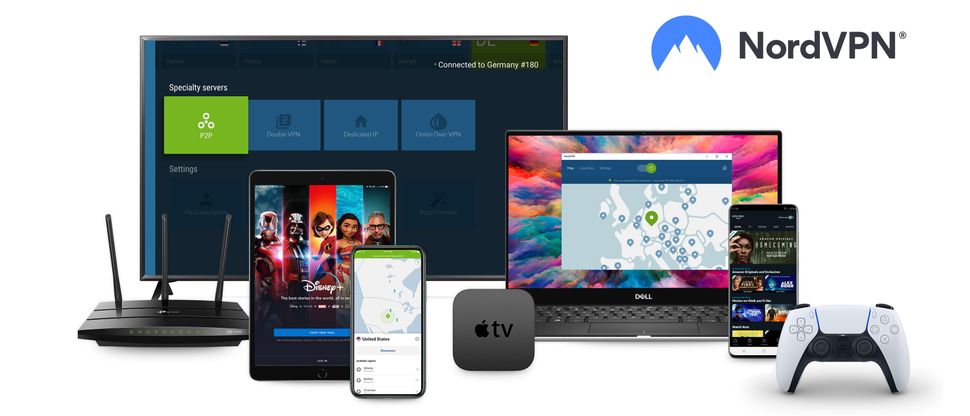 The biggest name for VPN security
Server/s in Saudi Arabia: No | Number of servers: 5,600+ | Server locations: 60 countries | Maximum devices supported: 6 | Trial length: 30 days | 24/7 live chat support: Yes
Ultra secure double encryption
Excellent speeds
Great at unblocking
Speedy live chat support
Other VPNs have better mobile apps
No Saudi Arabia servers
Last but not certainly least, NordVPN offers a privacy-focused experience across all the major platforms while delivering some impressive performances too. Its more remarkable features include double kill switches, DNS leak protection, 256-bit encryption and a Double VPN option. Plus, its new addition Meshnet (now free to use for all users) is ideal for those seeking to secure their workload across multiple devices.
Despite not having a network in Saudi Arabia, NordVPN boasts 5,500 speedy servers dotted across 60 countries worldwide. Some of those are actually physically located in some neighboring countries like the UAE and Israel. It also includes obfuscated servers that are specifically configured to bypass network firewalls in countries with the toughest restrictions.
NordVPN has also a great track record when it comes to bypass geo-restrictions online. It performs well as both a Netflix VPN and BBC iPlayer VPN, as well as any other streaming platforms. We even experienced improved connections during our last round of testing, with top speeds passing from 820 to 950+Mbps with WireGuard (like the fastest service Surfshark) last time we checked.
While we're not fans of the map-based interface on mobile and its browser extensions are still a bit basic, you can use its speedy 24/7 live chat support to address any issues in no time. Plus, you can always try it out yourself with its 30-day money-back guarantee.
---
VPN for Saudi Arabia FAQ
Are VPNs illegal in Saudi Arabia?
No, using a VPN is completely legal in Saudi Arabia. Despite this, authorities might restrict the use of such software.
That's because the government has the power to censor online content deemed offensive or illegal. This means that it might block the access to people using a VPN if such a circumventing tool can be revealed.
It is also worth noting that, even though using a VPN isn't illegal, accessing prohibited content or engaging in illegal activities online is against the law. While there's no precedent of anyone being charged for using a VPN, make sure to know the Saudi Arabia regulations to avoid harsh fines or, in the worst cases, prison sentences.
How can I get a Saudi Arabian IP address?
To get a Saudi Arabian IP address, the only thing you need to do is connect to a VPN server based inside the country's borders. Among our top five best Saudi Arabia VPN recommendations, only Surfshark and Private Internet Access have a network physically located in the country.
It is worth reminding that a Saudi Arabian IP can be used only to safely browse the web locally. In case you're looking to access censored sites and/or unblock foreign catalogs on streaming platforms, you need to connect to a server outside the country. Our top pick for that is ExpressVPN.
Why should you download a Saudi Arabia VPN?
As outlined, there are a number of reasons having a VPN for Saudi Arabia is a good idea. With the ability to bypass internet censorship and access content, you can also use the usual messaging apps like WhatsApp, Facebook Messenger and so on to work around the government strict control of the VoIP market.
Of course, another popular perk of a VPN is that you can stream live sporting events, Netflix, BBC iPlayer and more when outside the country. Great for travelers and expats especially, this allows you to access broadcasts from your home country by virtually relocating thanks to a streaming VPN.
August 30, 2023 update notes
We periodically review the content of our buying guide to ensure all information is up-to-date and reflects the changing VPN industry and global need for digital privacy.
During the latest round of updates, we mentioned about Surfshark security suite Surfshark One and its newly added Alternative ID tool. We also added more details about Proton Sentinel, the provider's new protection program for users at higher risks of cyberattacks.
Click to expand our previous update changelog ↓
July 25, 2023 update notes:
Shortened the intro and modified the in-page headline layout;
Added details from our last round of testing for each VPN in the list;
Mentioned the fact that ExpressVPN carried out 11 independent audits in 2022 alone, together with its improved speed results passing from 560 to 750Mbps;
Added details for Surfshark top speed (remaining #1 with 950+Mbps) as well as its new Dedicated IP feature;
Talked about PIA's better streaming unblocking, whilst reporting on a drop in connection performances for both PIA and Proton;
Mentioned NordVPN speed increase, gaining the same results of Surfshark with WireGuard.
June 1, 2023 update notes:
Added results of ExpressVPN Lightway's second security audit
Mentioned the fact that NordVPN Meshnet is now free to use for all users
Added more details about ProtonVPN's partnership with Deutsche Welle
Added that PIA is now offering unlimited connections with one subscription.

Sign up to receive daily breaking news, reviews, opinion, analysis, deals and more from the world of tech.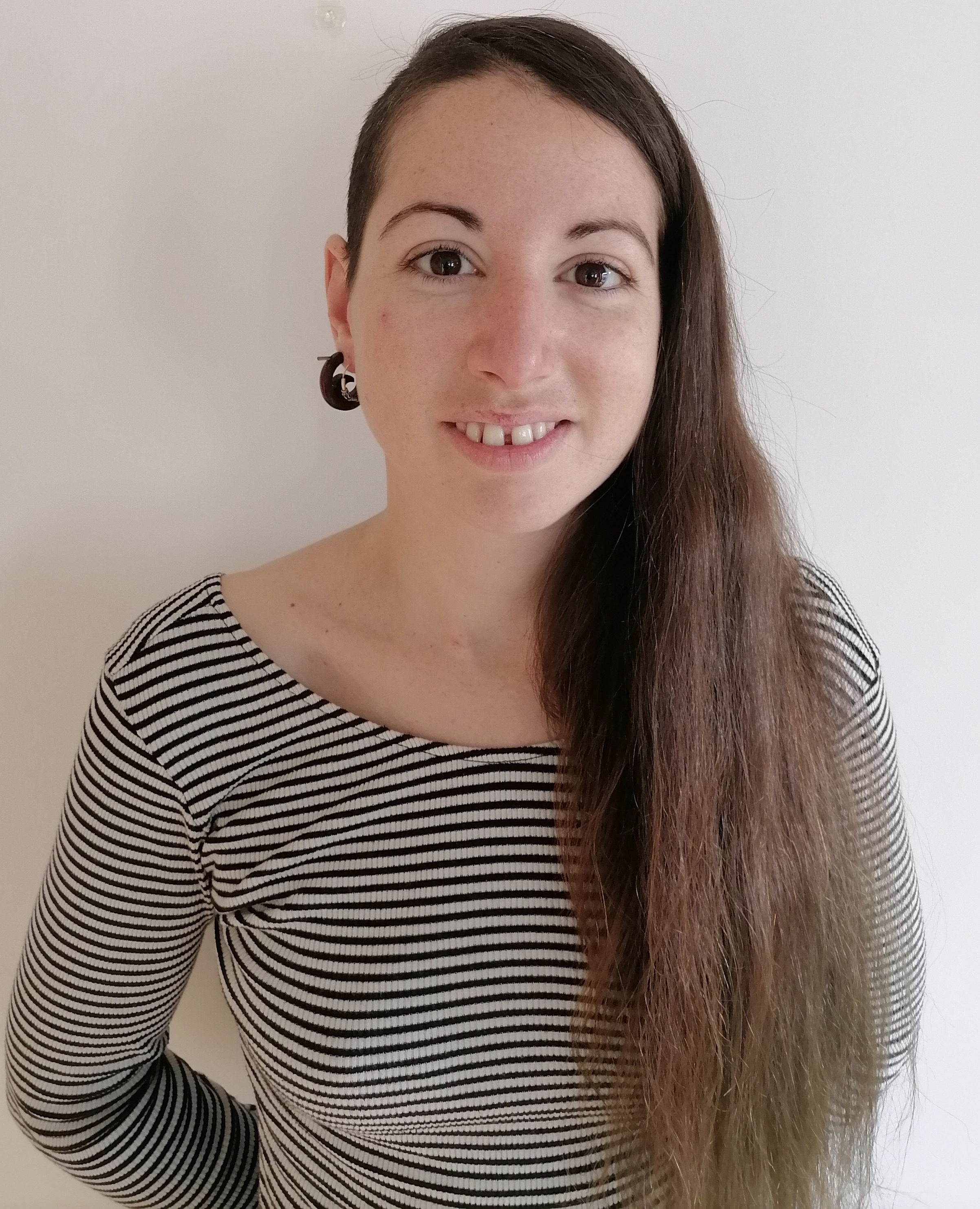 Chiara is a multimedia journalist committed to covering stories to help promote the rights and denounce the abuses of the digital side of life—wherever cybersecurity, markets and politics tangle up. She mainly writes news, interviews and analysis on data privacy, online censorship, digital rights, cybercrime, and security software, with a special focus on VPNs, for TechRadar Pro, TechRadar and Tom's Guide. Got a story, tip-off or something tech-interesting to say? Reach out to chiara.castro@futurenet.com