It was the reprieve nobody was expecting. Everybody thought we'd be sat here this week telling you that the iPhone 8's reign as the flagship Apple smartphone was over. But then Apple revealed that the world would have to wait to buy the iPhone XR and so the big iPhone 8 deals tumble we were hoping for will have to wait a little longer.
For the time being there are some decent contract deals available on the iPhone 8, without it yet becoming what we'd call 'affordable'. Compare iPhone 8 deals with what we're expecting for the incoming iPhone XR though, and there are some ace options to consider. For example, we're still loving the excellent new 30GB tariff that we've made our new 'Editor's Pick' and Three's all-you-can-eat data plan. By the time we reach Black Friday 2018, we reckon there will be some absolute bargains to be had.
You can save yourself lots of money now by using TechRadar's price comparison on this very page. And to make it even easier for you to get the best price on an Apple iPhone 8 deal, we've picked out specific recommendations further down the page so you can easily locate the most attractive deals at different data points, networks and budgets.
And you can save £10 on the upfront cost of any iPhone 8 deal at Mobiles.co.uk by using the voucher code 10OFF at the checkout - it's exclusive to TechRadar readers!
Filter and compare all of the iPhone 8 deals available in the UK:

Top 5 best iPhone 8 deals you can buy in the UK today:
When the iPhone 8 hit the shelves, we were doing everything possible to prepare people that they were going to have to spend big to get the 2017 Apple iPhone. But as you'll see, you can already get this brilliant iPhone for less than £1000 over the two years and there are some fantastic deals to be snapped up...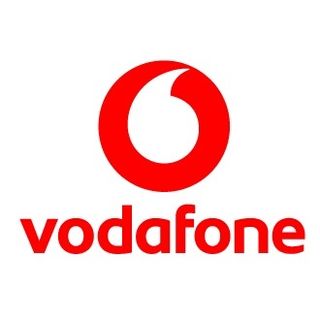 iPhone 8 64GB | £210 upfront | 4GB data | Unlimited calls and texts | £23pm
This is currently one of the cheapest ways to get the iPhone 8 on Vodafone, but it involves a rather large spend upfront. You get 4GB of data for your money, which will suit a lot of people. But the standout feature here is those delectable £23 bills. This tariff used to be around £100 cheaper and, if you have the time and patience, you could wait to see if those good times return. Total cost over 24 months is £762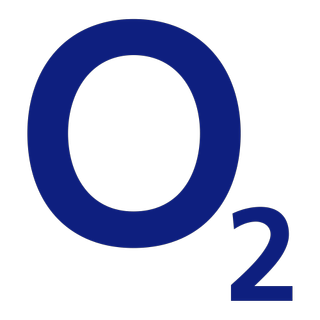 iPhone 8 64GB | £119.99 upfront | 15GB data | Unlimited calls and texts | £34pm
O2 is so often the go-to network where decent data plans on the iPhone 8 are concerned. The best of those at the moment comes from Carphone Warehouse and it's 15GB of data a month tariff. Unlike many, this has actually just fallen in price. So at £34 a month and a penny less than £120 to pay at the start, this is one of the cheapest ways to go for the iPhone 8 right now. Total cost over 24 months is £935.99
Take advantage of this iPhone 8 deal from Carphone Warehouse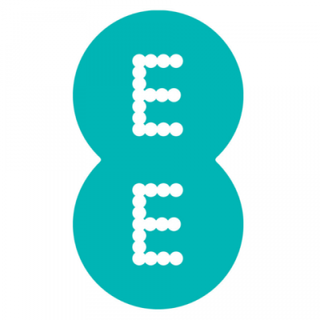 iPhone 8 64GB | £56 upfront | 30GB data | Unlimited mins and texts | £36pm
If you want to jump on to the UK's fastest 4G network, 30GB is currently the best value way of getting it thanks to this Mobile Phones Direct tariff. The monthlies are coming in at £36 and there's only £50-odd to pay when you sign up. It's the best EE iPhone 8 deal out there in our view - a spellbinding mix of data, calls, texts and cost. Total cost over 24 months is £920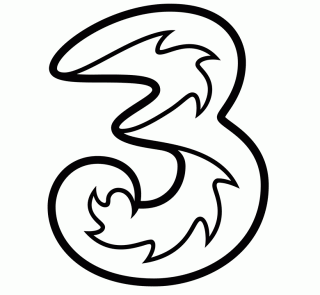 iPhone 8 64GB | £49 upfront | All-you-can-eat data | Unlimited calls and texts | £42pm
Oh yes! Three just knocked almost £500 off its unlimited data iPhone 8 tariff, finally making it worth while to go all-you-can-eat. So you don't have to worry about overspending on those Netflix binges and Spotify streaming marathons. This is excellent work from Three on all-you-can-eat. Total cost over 24 months is £1057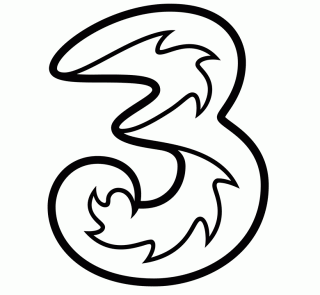 iPhone 8 256GB | £79 upfront | 30GB data | Unlimited calls and texts | £40pm
The iPhone 8 starts with 64GB instead of the the 32GB of the iPhone 7, but that's still not going to be enough room for the tunes, snaps and videos some people will want to store on their phone. This Three deal is one of the cheapest ways you can currently get the model with more memory - and it just dropped by £140 overall. Total cost over 24 months is £1039
iPhone 8 deals: how much does the phone cost?
The RRP of the iPhone 8 on release was £699 but a cursory glance at our iPhone 8 SIM-free price page shows that you can now pick it up a couple of hundred pounds cheaper than that. To get the phone on a 24 month contract you'll obviously have to pay a fair whack more than that, so depending on which tariff suits you best you may or may not be better off buying SIM-free with your choice of our best SIM only deals.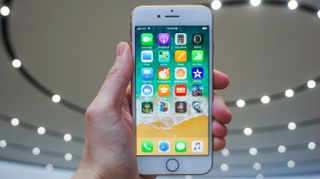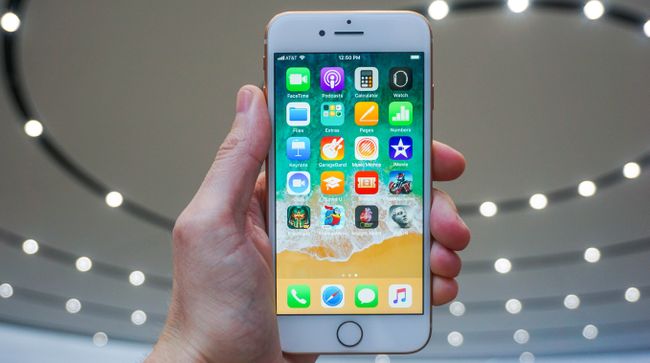 iPhone 8 review in brief
Obviously excellent, but not a giant leap forward
Screen size: 4.7-inches | Resolution: 750 x 1334 | Rear camera: 12MP | Weight: 148g | OS: iOS 11 | RAM: 2GB | Storage: 64GB/256GB | External storage: No | Battery: 1821mAh
Better screen than iPhone 7
New gold colour is handsome
It's expensive
Same old design
Don't expect a revolution with the iPhone 8. It's essentially a tweaked iPhone 7 with a few enhancements and one or two upgrades. For that reason we wouldn't particularly recommend this phone to anyone with an iPhone 7 - but for those with older phones this could make a timely upgrade if the price of the iPhone X makes you want to weep.
Read TechRadar's full iPhone 8 review
Now let's break down the best iPhone 8 deals by network...

Best iPhone 8 deals on EE this month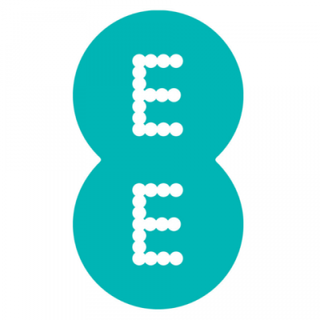 iPhone 8 64GB | FREE upfront | 20GB data | Unlimited mins and texts | £38pm
There's no point in going for less than 20GB for an EE iPhone 8 deal at the moment as this Buymobiles tariff is one of the very cheapest ways you can now get the phone on contract. There's absolutely nothing to pay when you sign up, but do check out the next best EE deal before you buy as you get 10GB more data. Total cost over 24 months is £912
iPhone 8 64GB | £56 upfront | 30GB data | Unlimited mins and texts | £36pm
If you want to jump on to the UK's fastest 4G network, 30GB is currently the best value way of getting it thanks to this Mobile Phones Direct tariff. The monthlies are coming in at £36 and there's only £50-odd to pay when you sign up. It's the best EE iPhone 8 deal out there in our view - a spellbinding mix of data, calls, texts and cost. Total cost over 24 months is £920
Best iPhone 8 deals on O2 this month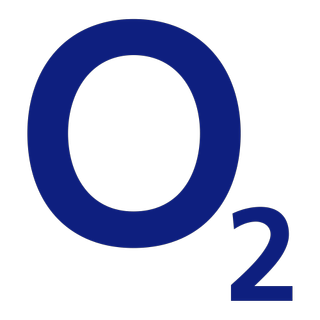 iPhone 8 64GB | £119.99 upfront | 15GB data | Unlimited calls and texts | £34pm
O2 is so often the go-to network where decent data plans on the iPhone 8 are concerned. The best of those at the moment comes from Carphone Warehouse and it's 15GB of data a month tariff. Unlike many, this has actually just fallen in price. So at £34 a month and a penny less than £120 to pay at the start, this is one of the cheapest ways to go for the iPhone 8 right now. Total cost over 24 months is £935.99
Take advantage of this iPhone 8 deal from Carphone Warehouse
iPhone 8 64GB | £58.99 upfront | 30GB data | Unlimited calls and texts | £38pm
EE has got the jump over O2 when it comes to 30GB iPhone 8 deals at the moment - a turn in fortunes. But this is still very good from MPD, with a reasonable amount to pay upfront and sub-£40 monthly bills for so much data on such a good mobile phone. Total cost over 24 months is £970.99
Best iPhone 8 deals on Vodafone this month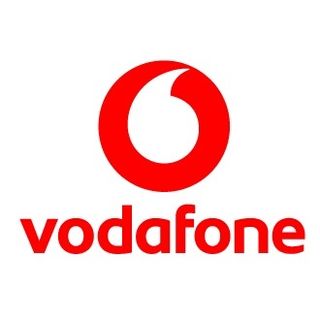 iPhone 8 64GB | £210 upfront | 4GB data | Unlimited calls and texts | £23pm
This is currently one of the cheapest ways to get the iPhone 8 on Vodafone, but it involves a rather large spend upfront. You get 4GB of data for your money, which will suit a lot of people. But the standout feature here is those delectable £23 bills. This tariff used to be around £100 cheaper and, if you have the time and patience, you could wait to see if those good times return. Total cost over 24 months is £762
iPhone 8 64GB | £99.99 upfront | 16GB data | Unlimited calls and texts | £42pm
The calibre of iPhone 8 deals on Vodafone took a real nose dive with the latest set of the network's tariff refreshes. And this is a prime example. A few months ago you would have been able to get 26GB of data on this iPhone for less money over the two years. We hope that the good times come again on Vodafone...and quickly. Total cost over 24 months is £1107.99
Best iPhone 8 deals on Three this month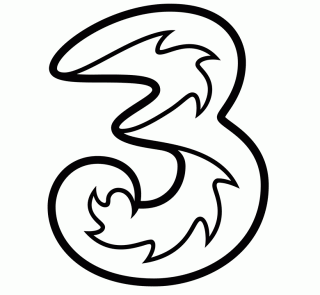 iPhone 8 64GB | £79 upfront | 30GB data | Unlimited calls and texts | £39pm
One of the very cheapest tarifsf on Three comes direct from the network and features a huge 30GB of data a month and unlimited everything else. It's a really nice deal, but do make sure you check out the Three network's own all-you-can-eat price below first. Total cost over 24 months is £1015
iPhone 8 64GB | £49 upfront | All-you-can-eat data | Unlimited calls and texts | £42pm
Oh yes! Three just knocked almost £500 off its unlimited data iPhone 8 tariff, finally making it worth while to go all-you-can-eat. So you don't have to worry about overspending on those Netflix binges and Spotify streaming marathons. This is excellent work from Three on all-you-can-eat. Total cost over 24 months is £1057
iPhone 8 256GB | £79 upfront | 30GB data | Unlimited calls and texts | £40pm
The iPhone 8 starts with 64GB instead of the the 32GB of the iPhone 7, but that's still not going to be enough room for the tunes, snaps and videos some people will want to store on their phone. This Three deal is one of the cheapest ways you can currently get the model with more memory - and it just dropped by £140 overall. Total cost over 24 months is £1039