When it comes to getting work-related tasks done, Microsoft's Office suite of programs still reigns supreme despite the rise of Google Workspace and other free office software options available to download. If you're firmly in the Microsoft camp, then this is where you'll be able to save some cash on the retail price of the subscription-based Microsoft 365 software (formerly called Office 365) and the available-to-buy-outright Microsoft Office 2021.
In Australia, you can buy a subscription directly from Microsoft or from third-party retailers, but it's not easy to find a discount – Microsoft 365 deals are a little rare Down Under, but if you're patient, you can score some savings, usually on the first year of subscription.
In our guide below, you'll find the best possible prices for all three versions of Office you can currently purchase: Microsoft 365 and Microsoft Office 2019.
If you're looking to pick up a new laptop with your copy of Microsoft Office or Microsoft 365, you might be interested in our selection of Australia's best cheap laptop deals.
Best Microsoft 365 and Office deals
Why you can trust TechRadar We spend hours testing every product or service we review, so you can be sure you're buying the best. Find out more about how we test.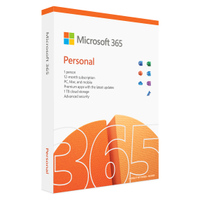 Microsoft 365 Personal | AU$99 AU$89 from Mighty Ape (save AU$10)
Admittedly it's not a huge discount but it's quite rare to see offers on the latest edition of the Office suite. If you're comfortable buying from a third party, then this is currently the only offer we can find – it's a one-person one-year subscription that comes with 1TB of cloud storage.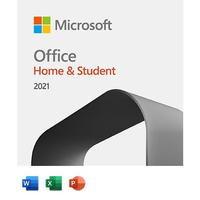 Buy Microsoft 365 Personal or Family
If you're looking to buy Microsoft 365, you should know that this is a subscription-based service. The prices displayed below are for monthly subscriptions, but you can pay per year, which will cost you AU$99 and AU$129 for the annual Personal and Family plans respectively.
The Personal plan is for a single user licenced for use on just one PC, along with a tablet or mobile, while the Family bundle is for up to six users. The former comes with just 1TB of OneDrive cloud storage, while the latter comes with up to 6TB of storage and some additional features in the mobile version. Of course, access to all the latest Microsoft Office suite is also included in both versions, no exceptions.
Cloud storage is particularly useful for editing documents on the go. So you could go from writing on the laptop/desktop to making a few changes or crucial last minute updates on your mobile or tablet.
If the online cloud storage and device switching won't be useful, we'd recommend scrolling further down this page and consider buying either Microsoft Office Home & Student 2021 or Microsoft Office Home and Student 2019 instead for a one-off fee but you won't get any updates.
Buy Microsoft 365 Business
There are four different Microsoft 365 Business plans available in Australia. Microsoft says that it changed the name "to be more reflective of the range of features and benefits in the subscription. Microsoft 365 includes everything you know in Office 365, including best-in-class Office apps, intelligent cloud services, and advanced security."
Microsoft 365 Business Basic (formerly Office 365 Business Essentials)
Microsoft 365 Business Standard (formerly Office 365 Business Premium)
Microsoft 365 Business Premium (formerly Microsoft 365 Business)
Microsoft 365 Apps for business (formerly Office 365 Business)
Buy Microsoft Office Home & Student 2021
Microsoft certainly took its time to give us a new standalone Office package as it's moved its focus to the Microsoft 365 subscription service nowadays. But if you want a modern version of Office with only a one-time fee, this is the way to go.
You don't get the fancier cloud-based features and multi-device support that you do with Microsoft 365, but this can work out much cheaper in the long run, setting you AU$199 for the suite and no recurring costs.
Keep in mind that Microsoft Office 2021 only allows one user to work on a single PC or Mac, with access to only the 'classic' versions of the apps, not the 'premium' ones you get with a 365 subscription.
Buy Microsoft Office Home & Student 2019
As is usually the case, the cheapest option for a Microsoft Office suite would be an older version if you can lay your hands on it. It's no longer available on the Australian Microsoft Store but you may be able to find it at other retailers.
Like the Office 2021 suite, this edition is also just a single-user licence, allowing you to install the apps on one device only, for a one-time payment. It still comes with all the essential Office apps that are suitable for most user's needs: Word, Excel, PowerPoint, Outlook, Access, Publisher and OneNote.