VPN firm lashes out against Big Tech to defend privacy with big pink pipe
"Your data is leaking," reads Surfshark's message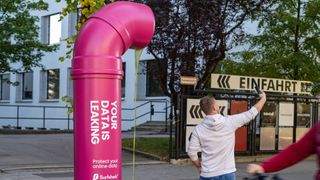 (Image credit: Surfshark)
A 2.5-meter-tall pink pipe spilling a thick green slime: it's certainly not a spectacle we often see across our streets. Nevertheless, the eye-catching installation is how a virtual private network (VPN) firm decided to welcome the "Big Five" tech companies as they establish themselves in Munich, during the grand opening of their brand new office on October 13, 2023.
"Your data is leaking. Protect your online data," reads Surfshark's message as passers-by stopped to take a selfie in front of the flashy tube. With its direct action, the provider aimed to draw attention to the growing need for individuals to take back control of their personal information shared online.
As Munich Business reported, a building located in the Neue Balan Campus district in the heart of the city is now home to Meta, Apple, Google, Microsoft, and Amazon—five of the world's five largest tech companies. I spoke with Surfshark to learn more about what pushed them to take action and what's at stake.
Surfshark's Munich protest
When asked about the idea behind the protest, Lina Survila (Surfshark's PR Team Lead) told me that the installation aimed to represent the continuous leakage of user data perpetrated by Big Tech. "Through this potent visual metaphor, our objective was to magnify the existing discourse on online privacy, compelling individuals to assert control over their personal data and bolster their online privacy defenses," Survila explained.
Data breaches have risen drastically in 2023, in fact, as the provider itself counted 110.8 million breached accounts in Q2 2023, compared to 41.6 million in the first quarter of the year. These findings get even worse considering that many organizations admit to covering up data breaches, leaving users even more vulnerable to abuses.
The only organization involved in the Munich protest, Surfshark decided it was time to leave their desk and take to the streets to raise awareness about this growing problem. "We took it upon ourselves to spotlight the critical issue of data privacy," a Survila told me.
Nonetheless, the action managed to deliver the desired outcome: captivating people's attention, curiosity, and concerns that lead to a wider conversation. Surfshark posted the following video giving a glimpse into those concerns.
Established in 2018, the provider of the popular virtual private network has long been a vocal advocate against privacy abuses.
Through its research hub, Surfshark is prolific in monitoring and documenting the state of the internet and digital rights across the globe. Its investigations include, among others, an internet shutdown, censorship, and data breach trackers whose the team regularly maintains up-to-date.
"Surfshark is deeply committed to uncovering and reporting on data breaches, leaks, and various pivotal data-driven matters. Additionally, we are already developing our next campaign to continually raise awareness and highlight the critical privacy issues," said Survila.
As the current data protection system keeps failing users, Surfshark believes we all should take things into our own hands to actively prevent a significant portion of data breaches. How? By adopting the right security protocols and measures.
Aleksandr Valentij, Cybersecurity Lead at Surfhsark, suggests using two-factor authentication (2FA) wherever possible to prevent unauthorized access to sensitive accounts. He also recommends employing passwords at least 12 characters long which include uppercase letters, numbers, and symbols. A secure VPN is then recommended for everyday browsing as it spoofs your IP address and encrypts internet connections.
He also shares some tips for organizations looking to bolster their cyber defenses. These include setting up a firewall and/or EDR/XDR (Endpoint/Extended Detection and Response) systems wherever possible to monitor traffic and detect suspicious behavior; adopting SSL/TLS (Transport Layer Security) to encrypt all communications; implementing DDoS protection systems; performing regular penetration testing; and investing resources into cybersecurity awareness training for employees.
On its side, the provider is committed to keeping these matters under the spotlight via any means available. "We're on the track to deliver other visually provoking campaigns that would raise awareness to the importance of online safety and reach broader audiences."
Get daily insight, inspiration and deals in your inbox
Get the hottest deals available in your inbox plus news, reviews, opinion, analysis and more from the TechRadar team.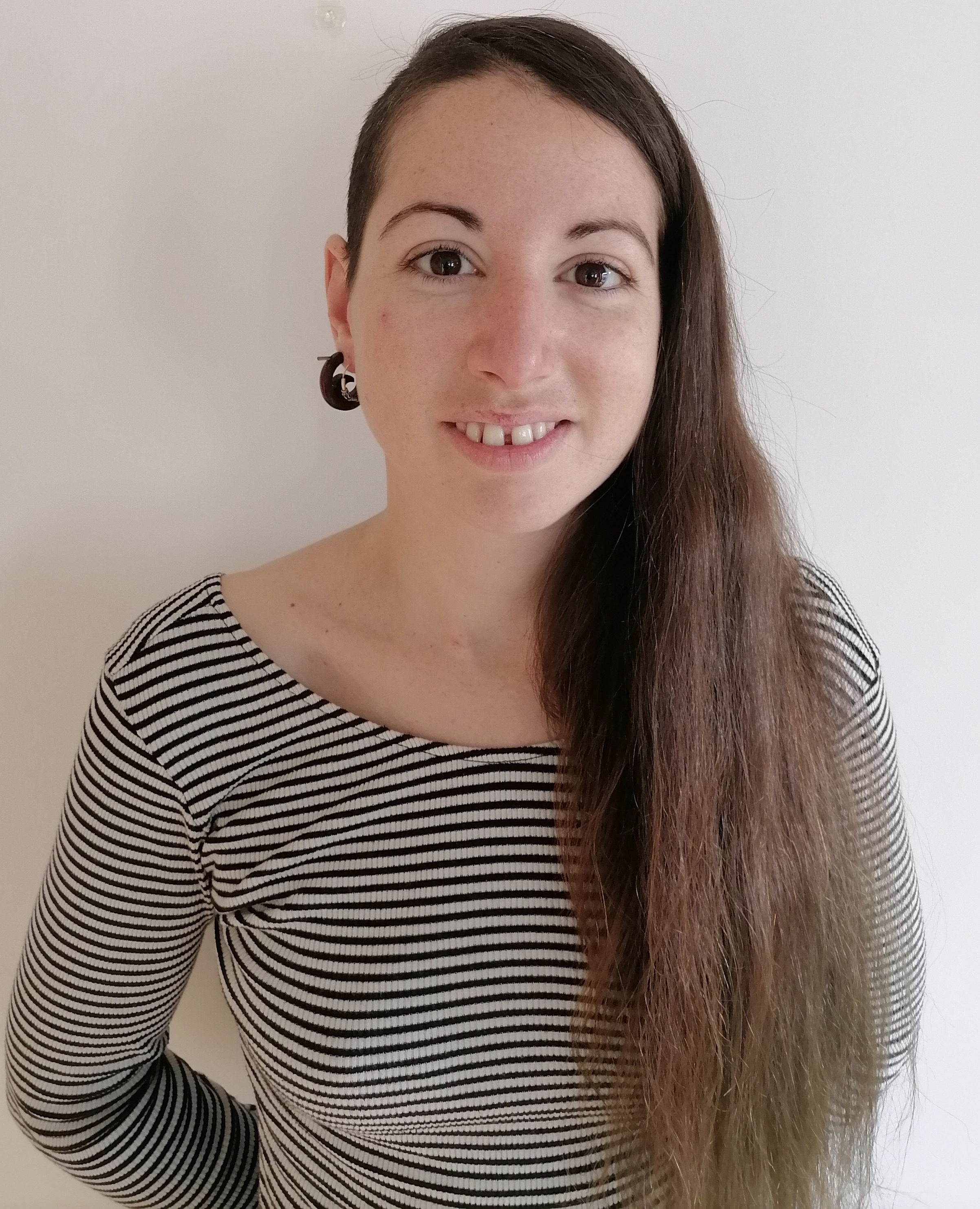 Chiara is a multimedia journalist committed to covering stories to help promote the rights and denounce the abuses of the digital side of life—wherever cybersecurity, markets and politics tangle up. She mainly writes news, interviews and analysis on data privacy, online censorship, digital rights, cybercrime, and security software, with a special focus on VPNs, for TechRadar Pro, TechRadar and Tom's Guide. Got a story, tip-off or something tech-interesting to say? Reach out to chiara.castro@futurenet.com