Iran is the biggest perpetrator of internet shutdowns in 2023—here is what's at stake
Over 4 billion people were under the shadow of digital suppression in the first half of 2023 alone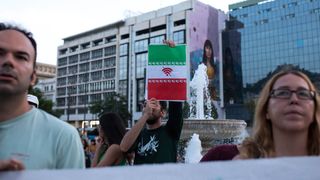 (Image credit: Photo by Maria Makraki/SOPA Images/LightRocket via Getty Images)
Over 4 billion people suffered from some form of digital oppression in 2023 alone, with Iran being the biggest perpetrator of internet shutdowns so far.
That's the grim scenario depicted by VPN service provider, Surfshark, in its latest report. Experts counted a total of 82 incidents affecting 29 countries in the first half of the year, with 42 of those being recorded as new restrictions.
Iran, India, and Pakistan ranked as the top three countries that disrupted the internet most this year, counting 14, 9, and 3 new recorded cases respectively. Surfshark's report cites Asia as the epicenter of this worrying trend, which disproportionately affects citizens' well-being, human rights, and the affected countries' economies.
Iranians' digital freedom under siege
"It's been a busy first half of the year," said Alp Toker, founder of UK internet watchdog NetBlocks, regarding the Surfshark findings.
"But I think it's also been a period of consolidation of internet disruptions. A lot of the incidents we've been tracking have actually tied into incidents that have happened to the end of 2022—especially so for Iran."
Everything started in September 2022, following the news that a 22-year-old Iranian woman had died in the custody of Iran's morality police in Tehran for allegedly violating strict hijab rules.
As a wave of demonstrators quickly erupted across the country, authorities throttled internet connections and restricted access to Instagram and WhatsApp as a means to silence protesters.
Iranians have suffered further restrictions ever since, with 14 new recorded cases so far. All of these incidents occurred in the Zahedan region, where rallies are held every Friday to remember the so-called Zahedan massacres and the 100 people who were killed by security forces during the 2022 demonstrations.
NetBlocks' data confirms a series of weekly restrictions currently taking place across the country, coinciding with Friday prayers. During this time, protesters take to the streets to voice their concerns on how the government treats minority communities.
Human rights journalist, Natasha Phillips, highlighted the correlation between the internet shutdowns and the protests taking place in parts of Iran.
"We know that the Iranian government doesn't like the outside world to see how it responds to anti-government protests," she said.
"So, it does look very much as if these are orchestrated curfews in order not just to chill dissent and freedom of expression, but also to conceal some equally serious human rights violations in relation to the way the government deals with protesters, which we now know often involves lethal force."
These weekly curfew-style internet shutdowns added to an already restricted digital world, where many popular social media platforms cannot be accessed without the help of a reliable VPN app.
By spoofing the users' location and encrypting internet connections, the security software can grant secure access to blocked apps and content within seconds. However, authorities are well aware of this strategy. That's why Iran also earned a silver medal in VPN censorship this year, by blocking the most VPN providers right after China.
Yet, battling against a highly restricted digital space isn't a new challenge for Iranians. "Young people in Iran especially are very tech savvy and have methods of sharing information on social media and messaging platforms, which are really effective," said Phillips.
Internet shutdowns on the rise across the globe
Internet shutdowns aren't a new problem, either. Over 5.8 billion people from 77 different countries have been deprived of internet access since 2015. These incidents reached a new high in 2022, and 2023 is on track to beat this record.
There were already 40 ongoing internet restrictions across the globe prior to the start of 2023 in countries like China, Ethiopia, and the UAE. Many of those are still ongoing at the time of writing. "But, the worst of all is that new ones keep on happening," added Egle Grasys, PR Manager at Surfshark.
On top of these existing restrictions, the secure VPN provider mapped 42 completely new ones enforced in the first half of the year across 14 different countries. These disruptions to the internet affected 2.4 billion people, almost a third of the global population.
As mentioned above, India and Pakistan ranked after Iran as major offenders enforcing a majority of shutdowns occurring during times of political turmoil. Additionally, protests were listed as the leading cause of government-imposed internet disruptions for the first half of 2023 and ultimately triggered 30 of the new restrictions.
After Asia, Africa was the continent that enforced the most shutdowns this year so far. Ethiopia has been restricting access to popular social media platforms since February 10, amid protests over the split of the Ethiopian Orthodox Tewahedo Church. Meanwhile, Mauritania imposed two nationwide internet shutdowns in 2023 following anti-government protests.
Meanwhile, Senegal, which was once regarded as the democratic center of West Africa, suffered two waves of internet restrictions in less than three months. Curfew-style mobile data shutdowns were added to social media bans, which a Senegalese cyber-revolution managed to easily overcome by using reliable VPNs.
"Turkey is another country that had some trouble cases as well," said again Grasys. Contrary to the aforementioned countries, the restrictions recorded in Turkey were not triggered by protests.
The Turkish government blocked Twitter in February when users needed it the most: following the devastating earthquake that killed over 15,000 people in both Turkey and Syria. The disaster triggered a spike in Turkey VPN downloads, with Proton VPN recording peaks of over 30,000% more hourly sign-ups than usual.
Access to the popular social platform Ekşi Sözlük was also restricted in the lead-up to this year's Turkish elections.
What's next?
If we compare the first half of 2023 with the data coming from the same period in 2022, we can see a 31% reduction in new internet restrictions. However, the number of countries engaging in these incidents has increased from 13 to 14.
"The consequence is that more people are now impacted by new internet restrictions (excluding ongoing cases), the number rising from 2.08 billion in the first half of 2022 to 2.35 billion in the same period in 2023," noted Surfshark.
According to researchers, the decrease in new restrictions (from 42 in the first half of 2023 to 61 in the same period the year before) primarily results from the drop in cases across Jammu and Kashmir (from 35 to only 2).
So, if we excluded this region, global restrictions suddenly increased by 54% compared to last year, suggesting that digital freedoms across the world "may have worsened."
Although they can't be used during a total internet shutdown, VPNs, Tor browser and similar circumventing/privacy tools can help bypass geo-restrictions applied to social media, news outlets, and other content at ease.
We invite readers to visit our best free VPN page for the most secure freebies out there. Also, providers like Surfshark are committed to supporting journalists, NGOs, and activists when their internet freedom is at risk—so, reach out when in need. Finally, watch out for promotions like the Pakistan relief code launched by Windscribe in May.

Sign up to receive daily breaking news, reviews, opinion, analysis, deals and more from the world of tech.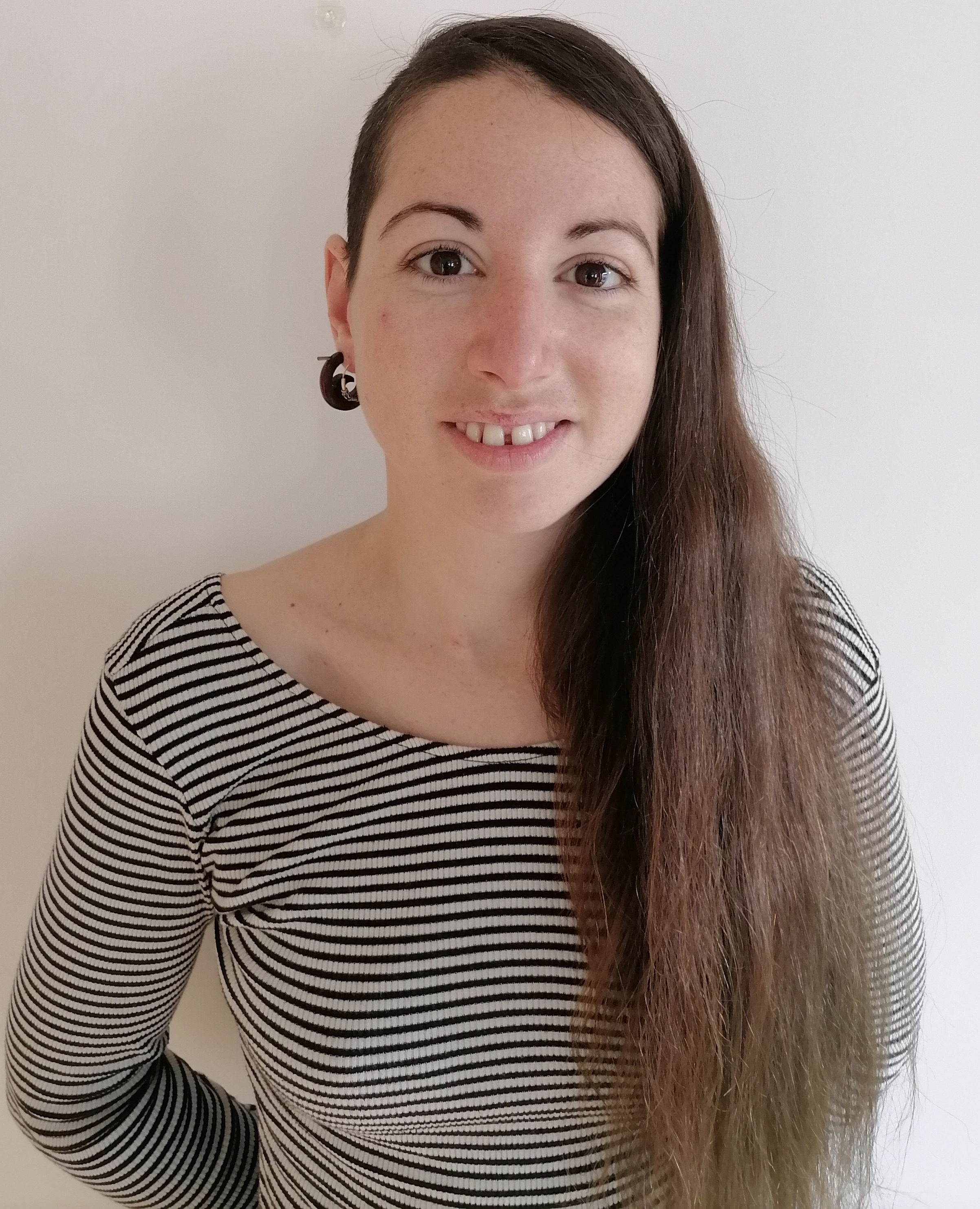 Chiara is a multimedia journalist committed to covering stories to help promote the rights and denounce the abuses of the digital side of life—wherever cybersecurity, markets and politics tangle up. She mainly writes news, interviews and analysis on data privacy, online censorship, digital rights, cybercrime, and security software, with a special focus on VPNs, for TechRadar Pro, TechRadar and Tom's Guide. Got a story, tip-off or something tech-interesting to say? Reach out to chiara.castro@futurenet.com