Headline premium handsets like the iPhone 14 Pro, Google Pixel 7 Pro and Samsung Galaxy S22 Ultra might be deserved leaders of the list of best phones, but it's fair to suggest that these smartphones won't be for everyone given their attached price tags.
This is especially true as we begin 2023, at a time where budgets are tightening out of necessity and opportunities to save coin wherever possible are increasingly highly sought after. Fortunately, budget alternatives to the expensive, premium options have come a long way in terms of performance power to offer some potential relief to the especially budget-conscious.
So we have sorted through the crowd of budget smartphones in order to rank the best options that you can buy unlocked without monthly fees or purchase on a phone plan to still save a packet on handset costs.
These aren't the best smartphones that money can buy, but are our picks for the best that won't cost you an arm and a leg but still perform really well. So if you're looking to buy on a budget without sacrificing too much on performance, this is for you.
Best cheap phones in Australia 2023
Why you can trust TechRadar Our expert reviewers spend hours testing and comparing products and services so you can choose the best for you. Find out more about how we test.
While the usual suspects of the smartphone world have largely monopolised the premium market for handsets above an AU$1,000 price point, lesser known competitor Oppo is fast achieving the same for smartphones under that price point with a variety of options. And a lot of them boast surprisingly impressive overall quality.
The Oppo Reno8, the latest in Oppo's Reno line, is the greatest example.
The Reno8's value at its price point is arguably best found in its camera, where the specs stack up better than expected against premium smartphones for the rear camera, and largely blows them all away with its powerful front camera. Performance is also a highlight, with the phone's in-built CPU Mediatek Dimensity 1300 arguably the best option for its price and working well with running the phone's Android 12 OS.
The Reno8's design is also noteworthy, managing to appear sleek and eye-catching particularly in its Shimmer Gold colourway. It isn't all sunshine and rainbows, however, with a small number of nagging issues even beyond those you'd expect from a budget smartphone. On activation, the bloatware pre-installed to the phone can be somewhat off-putting, while the lack of stereo speakers might be a small detail to some but is nonetheless noteworthy given the other areas where the Reno8 competes well.
Still, at its price point the Oppo Reno8 is a more than capable smartphone and does just enough for us to feel that it stands out as arguably one of the best budget options currently on the market.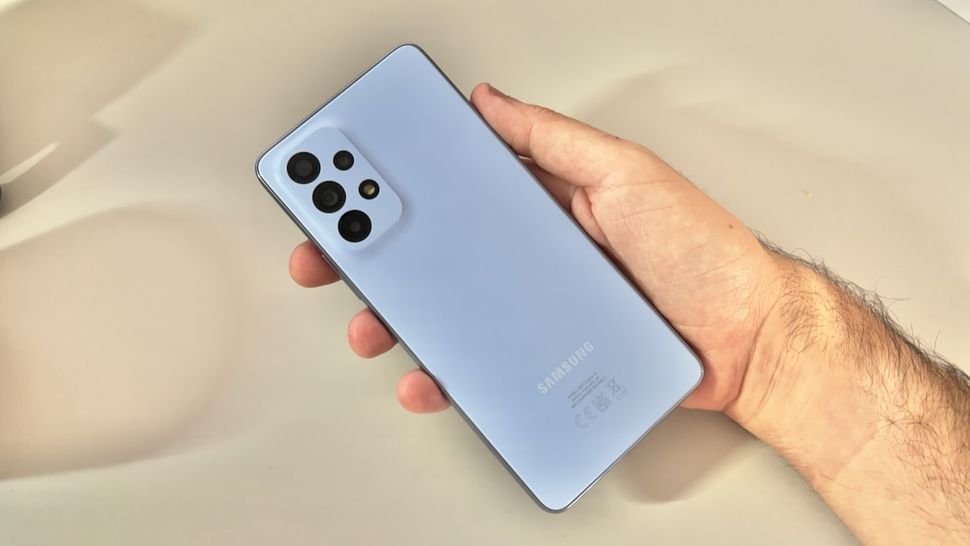 There's very little that separates this Samsung Galaxy A53 from the Oppo Reno8 above it in this list, enough that we consider them essentially interchangeable as the number one cheap phone option, with the Galaxy A53 the clear standout budget Samsung smartphone. At its price point, the A53 features a generous camera array, with four different lenses to deliver no shortage of options. It has a 64MP f/1.8 main camera, joined by a 12MP f/2.2 ultrawide lens, a 5MP f/2.4 macro, and a 5MP f/2.4 depth sensor. This package equates to better offerings than even some premium smartphones with regards to photography.
The A53's screen is also a standout, matching the premium Galaxy S22 for resolution and refresh rate for a screen that is smaller only by a microscopic amount, and Samsung's super AMOLED display is as stunning as ever. With a 5,000mAh battery in the mix, the A53 also gets a leg up on many of its budget competitors, as this battery size is more in line with what's expected of mid-range smartphones or above – however that doesn't necessary equate to longer battery life as the features within take their fair share of juice to run. Charging is also not especially fast, which might not be an issue for many considering the A53, but is nonetheless noteworthy.
As you'd expect from a budget option, there are some slight issues with regards to performance when tasking your A53 with more high-demand requests such as gaming, but it will offer more than enough grunt to compliment the super AMOLED display during Netflix binge sessions.
Overall, the Samsung Galaxy A53 is a very competent budget smartphone and it might be the best option on the market today with very little to complain about at the price point.
Read our full Samsung Galaxy A53 review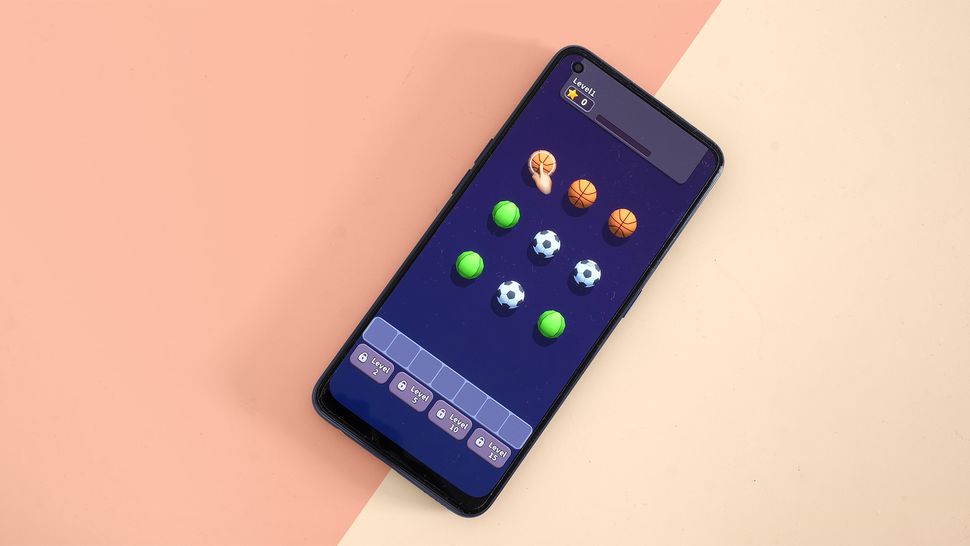 The Oppo Find X5 Lite is a, well, lite alternative to the brand's top-range Oppo Find X5, but feels a lot less like a budget smartphone and more like a mid-range option despite its modest price. You get a 6.43-inch AMOLED display that offers vivid, dynamic picture and the overall performance in turn benefits from a 90Hz refresh rate, which makes it reasonable when tasked with gaming or similarly demanding tasks.
Its rear and front cameras are respectable particularly at the price, offering good photo quality with its 64MP main lens especially. There's decent battery life too with the phone easily lasting a day, although that may be due to its fairly average performance from the MediaTek Dimensity 900 chipset.
Still, Oppo appears to have almost mastered the fact that a budget smartphone most often needs to do just enough rather than blow you away with its performance, and the Oppo Find X5 Lite achieves that.
It isn't the best budget smartphone, with both of the options listed above offering more overall at a similar price, but the Oppo Find X5 Lite manages to do just enough to be worthwhile depending on your needs.
Read our in-depth Oppo Find X5 Lite review.
Straight off the bat, the Nokia XR20 won't be for everyone. That doesn't make it a bad budget smartphone. In fact it's arguably one of the best, particularly in the rugged category, but it fits slightly more into niche territory than many of its competitors. As a rugged smartphone, however, with quality durability and competent performance features to match, it's impressive.
5G-enabled, shockproof and water resistant, the Nokia XR20 is a clear choice for the more adventurous types or who require a smartphone they can worry less about damaging. The front screen is a tough Corning Gorilla Glass Victus, while the phone's exterior is verified as military durability quality with a MIL-STD-810 rating. An IP68 water resistance rounds out the XR20's resume in this arena. Add in to consideration Nokia's generous three-year warranty and there's little to worry about with respect to damaging the handset.
2x2 MIMO antenna technology allowing for superior Wi-Fi reception and support for 18W fast charging also elevate the XR20 particularly as a travel option, however the phone's performance does leave a little bit to be desired when stacked up against mid-range and premium smartphones and even many of its better budget competitors. While it's certainly no slouch in the performance department, particularly for a rugged smartphone, it nonetheless lacks an ability to quickly perform the more arduous tasks that might be thrown at it, such as mobile gaming.
The XR20's camera is also a disappointment, particularly when compared to the Oppo Reno8 and Samsung Galaxy A53 above. While these offer triple and quad lenses respectively, the Nokia XR20's rear camera offers only two and with less performance value. The front camera is even worse, offering only an 8MP wide lens which pales in comparison to the 32MP lenses of both the Reno8 and A53.
Still, if you're looking for a rugged smartphone at an approachable price point and which doesn't sacrifice too much with regards to performance and overall value, the Nokia XR20 is a solid option.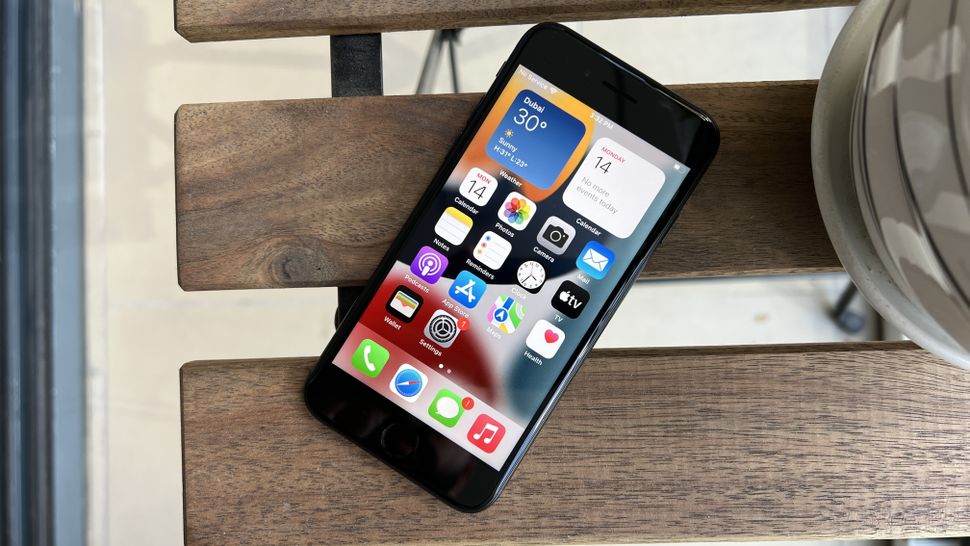 Unlike the Samsung Galaxy A53 above, the iPhone SE (3rd Gen) feels very much like the budget alternative to a premium smartphone with an existing prestige. The Galaxy A53 manages to keep pace at least to some degree with the top-range Samsung models, while the third-generation iPhone SE is quite a distance away from the top-range iPhones.
It's also a strange thought to think that any Apple iPhone released in 2022 could feel like a 'blast from the past', but that's what this iPhone SE manages to accomplish, feeling more in the hand like earlier iPhone models or even the iPod Touch rather than newer iPhones. The camera package on offer here also matches that antique feeling, with a pitiful showing that it's hard to imagine Apple could justify just by pointing to the iPhone SE's budget-friendly price. It's worth noting here that photo quality is not necessarily the problem, more than the lack of flexibility and capability is when compared to others at the price point.
Still, thanks to the A15 Bionic included here, performance particularly at this price point is very encouraging. The A15 Bionic is the same CPU featured in the newer iPhone 14 and iPhone 14 Plus, while only a generation behind Apple's top premium 14 Pro range. Image processing is excellent, and the inclusion of the A15 does allow for the filming of 4K via the SE's diminutive camera offerings – something that not all budget smartphone options can boast.
What makes the iPhone SE especially difficult to recommend is its price being only roughly AU$400 lower than the iPhone 13 Mini, which is a generation behind the latest iPhones but packs enough of a punch at an entry-level price to consider it premium – certainly far more so than the iPhone SE.
Admittedly a fe hundred dollars gets you a far better handset than the Google Pixel 6a, but it's still a really good budget option for Android users. However, it has similar problems to those of the iPhone SE above, where the experience can feel very much night and day when compared to the premium Pixel options while not being so far off the price point of the cheapest of these premium alternatives.
As with other Google Pixel models, however, the camera softwares and features are clear highlights, which do enough to make what is otherwise a diminutive camera package suit most users. In terms of overall performance, the Pixel 6a is not a bad option at all, although its battery can prove disappointing.
It does have a refresh rate of just 60Hz as compared to 90Hz or higher on some rivals, but as long you're not into major mobile gaming, you should be fine. And while power users might complain about the phone's inability to handle multitasking, for most users the software and the 6a's competence at running it will be more than serviceable enough.
If tradition holds, we could be hearing about the successor to this Samsung Galaxy A13 any day now, as the A13 like the A12 before it was announced and released in early December. But while we have the A13, as a budget smartphone it accomplishes just enough for it to stand out as the best option that'll cost you less than AU$400.
That's true, but it's also worth being realistic about what you can hope for from a smartphone at this price point. The A13 feels much more like a clear step down from premium smartphones than any of the others above it in this list, with often sluggish performance and a screen resolution that is noticeably less powerful than general smartphone standards.
Still, build quality is solid and consistent with Samsung Galaxy phones, while battery life with the A13 is also a pleasant surprise particularly when compared to some other budget options that'll cost you slightly more. It's a low budget phone with low budget specs, but it is a decent option at its price point if all you need or want from a smartphone is the ability to make calls, text, occasionally browse the internet and not have to worry much about your phone dying on you too early in the day.
The Samsung Galaxy A13 comes in both a standard model and a 5G capable model, with the latter being the obvious preference of the two.