Get one of the best cheap phones to ensure that you're getting a good all-rounder that's reliable and robust. There's always the risk of ending up with a junk if you're looking in the budget aisle, but that doesn't necessarily mean that there are budget options that punch above their weight.
Being on a budget doesn't mean you have to sacrifice as much as you'd think. Often, such phones have one or two areas where they truly excel. Of course, that also means that you'll have to be a little more discerning and properly figure out which features are non-negotiable and which features who can compromise on.
Have a think about if you need a good screen or if you'd prefer a better quality camera. Long battery life essential? You can prioritize that in exchange for cutting back elsewhere. Once you know what's important to you, it'll easier to choose and get the budget phone that will see through your needs.
We've reviewed countless phones, including the best phones around, and we have it on good authority (ours!) that there are a number of cheap models that offer more than just an affordable price. While the ultimate decision is yours, we thought we'd give you a head start by gathering all the best cheap phones on this list.
Each phone below has been fully reviewed as we use them as our main handset for a good length of time, giving us a chance to test out all the key features. So, you're safe in the knowledge that we know exactly what we're talking about.
Able to spend a bit more? One of the best Android phones, best iPhones, and best camera phones might be a more suitable fit. However, if you don't need all the extras, one of the best cheap phones below could be ideal for your needs. We've also included the best prices available so you know immediately if there's a good deal on that handset that's most intriguing to you.
The best cheap phones 2023
Why you can trust TechRadar Our expert reviewers spend hours testing and comparing products and services so you can choose the best for you. Find out more about how we test.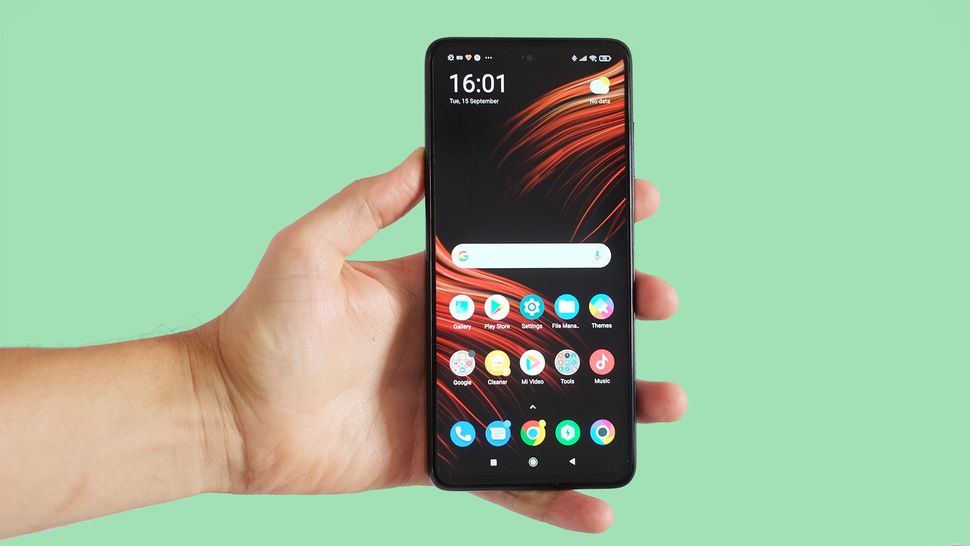 It's rare to get a 120Hz screen on a budget, but that's exactly what you get with the Xiaomi Poco X3 NFC. That can make interactions feel smoother, and its 6.67-inch 1080 x 2400 screen is large and fairly sharp too, as well as supporting HDR10.
And it's not just the screen that stands out, as the Poco X3 NFC also has a fairly powerful Snapdragon 732G chipset, which we found offered excellent gaming performance for the money. With a big 5,160mAh battery too (which we found offered up to two days of life with moderate use) this really is a remarkable cheap phone.
There are some compromises, most notably when it comes to the camera, which isn't as good as some others at this end of the market, but for gaming, video, and most general use, the Xiaomi Poco X3 NFC is hard to beat without spending quite a bit more.
Read our full Xiaomi Poco X3 NFC review
Motorola consistently makes some of the best cheap phones, and the Moto G9 Power is among its best affordable handsets yet, thanks in large part to its massive 6,000mAh battery. That's far bigger than the batteries in most phones of any budget, including most other Motorola phones, and we found that it translates into almost two days of life with average use.
But the Moto G9 Power also has a similarly massive 6.8-inch screen, which – while only 720 x 1640 – means it's great for watching movies on. With expandable storage too, plus 20W fast charging and a triple-lens camera (led by a 64MP lens), there's a lot to like here, though it's a bit on the bulky side and only offers average performance. Still, there aren't many powerful phones at this end of the market, so that's not the biggest of issues.
Read our full Moto G9 Power review
At this price range, the Xiaomi Poco M4 Pro has all the key elements. It looks pretty nice thanks to a shiny, two-tone back while offering the features you need most.
There's a serviceable 6.6-inch LCD screen with a 1080 x 2400 resolution and 90Hz refresh rate - the latter being a nice touch at this price range. In addition, you get dual-lens 50MP and 8MP rear cameras and a built-in night mode that does an okay job of things.
And, of course, there's the all-important 5G connection which ensures you're up to speed with the latest trends. Up to two days of battery life rounds off the neat bunch of features.
Read our full Xiaomi Poco M4 Pro review
The Realme C35 is a remarkably low-priced budget phone given it packs in a 50-megapixel main camera that uses Sony's IMX766 sensor. It's fantastic for low-light photography, while generally capturing lots of color and light as you snap. There's no ultra-wide camera or an array of modes, but for general snaps, it's hard to fault.
Every day use is fairly standard but we're pleased to see it offers nearly two days of battery life even after regular use. It's quite distinctive looking too although its angular flat edges won't suit everyone's grip.
Compromises may be needed here but when it comes to main camera performance, it does the job with plenty of enthusiasm. While it won't rival pricier phones, at this price it's hard to criticise too harshly.
Read our full Realme C35 review
Xiaomi is becoming a major player in the best cheap phones, and handsets like the Xiaomi Redmi Note 9S show why. It has a big and - in our experience - long-lasting 5,020mAh battery, decent performance from its Snapdragon 720G chipset, and a great 6.67-inch 1080 x 2400 screen. You also get up to 128GB of storage, and a quad-lens camera, consisting of a 48MP primary sensor, an 8MP ultra-wide one, a 5MP macro one, and a 2MP depth one.
The Redmi Note 9S is a bit chunkier than we'd like and it lacks the showy 120Hz screen of its sibling the Poco X3 NFC, but it comes very close to matching that phone, and is similarly cheap. If you're looking to game on a budget or just want a long-lasting battery and a big screen, the Xiaomi Redmi Note 9S is an excellent choice.
Read our full Xiaomi Redmi Note 9S review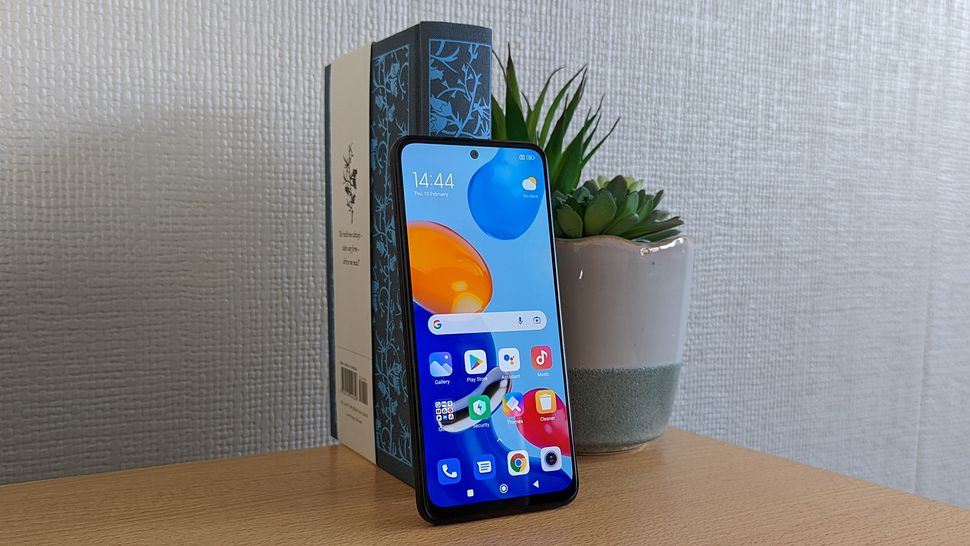 Xiaomi continues its reign of offering some of the best cheap phones with the Xiaomi Redmi Note 11. While it's not quite a match for the Xiaomi Poco X3 NFC overall, this inexpensive phone isn't a good option if you want to take great photos but it looks pretty good.
Its sleek design still offers room for a 6.43-inch AMOLED screen with a resolution of 1080 x 2400 and 1000 nits peak brightness. A 90Hz refresh rate further helps out for watching streamed movies. Elsewhere, we found performance from its Snapdragon 680 processor was a little sluggish, especially as that's paired with a choice of just 4GB or 6GB of RAM, but they're just about enough to get by and keep things ticking along nicely.
It's only really 5G that you miss out on here. A decent 5,000mAh battery capacity means no need to find a charger throughout the day too.
Read our full Xiaomi Redmi Note 11 review
The Realme 8 5G is one of the cheapest 5G phones available, and that alone would be enough to make it notable, but it has a few other things going for it too. For one thing it has a large 5,000mAh battery, and in our review would sometimes finish a day with 50% battery left, meaning two days of life could just about be possible for lighter users.
The Realme 8 5G also has a 6.5-inch 1080 x 2400 screen with a 90Hz refresh rate, which is a solid – if unexceptional – selection of specs for the money. It gets plenty bright too, so you should have no problems with visibility on sunny days.
With a reasonable amount of power for the money as well, the Realme 8 5G is almost a strong all-rounder, but it's let down slightly by its underwhelming triple-lens camera. Still, you can't have everything at this price, and the Realme 8 5G has packed quite a lot in.
Read our full Realme 8 5G review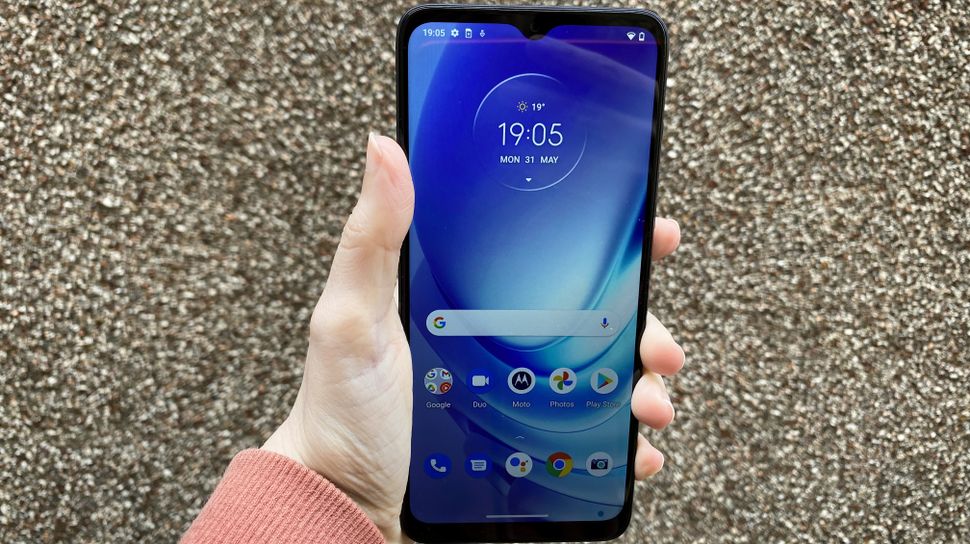 The Moto G50 ticks a lot of the same boxes as some other cheap slightly older phones – it includes 5G and a big (5,000mAh) battery, plus a 90Hz screen, but falls down a bit when it comes to the camera, as while this has a triple-lens camera, only the main 48MP one is really worth bothering with in our experience – and there's no ultra-wide or telephoto.
Still, the battery life is good, the refresh rate makes interactions feel smooth, and along with the likes of the Realme 8 5G this is one of the cheapest ways to get 5G. It also has a decent size screen at 6.5 inches, though the resolution could be better at 720 x 1600. Performance is acceptable if unexceptional, and the Moto G50 as a whole is a sturdy, reliable smartphone companion – just perhaps not the most exciting one.
Read our full Moto G50 review
Oppo isn't a massive name in the west. However, it is starting to build up some brand recognition and with good reason, because some of its phones – such as the Oppo A5 2020 – are well worth paying attention to.
This has a price that's the definition of budget. Yet it packs in a spacious, bright, and vibrant 6.5-inch 720 x 1600 screen, which impressed us in our review, along with a massive 5,000mAh battery, which in our tests lasted well over a day between charges - though that's still not a match for the Moto G9 Power.
It also sports a surprisingly expensive-looking (albeit plastic-clad) design, and a quad-lens camera. The actual performance of that camera isn't special in our experience, and nor is the middling Snapdragon 665 chipset, but for the money the Oppo A5 2020 makes some very smart compromises, so it's no wonder this ranks among the best cheap phones.
Read our full Oppo A5 2020 review
The Moto G22 is ideally suited for anyone that wants reliable battery life, a phone that does the basics, and not much more. With a single charge lasting up to two days, it pairs that up with a solid and well-built design that feels good in your hands. It's fairly chunky but nicely curved, feeling suitably reliable.
While it lacks a great screen thanks to having a fairly low resolution 720p 6.5-inch IPS panel, it's understandable concessions need to be made at this low a price. Elsewhere, you get a camera that takes decent shots in good light but don't count on it for low-light shots or anything like great zoom or a capable night mode. The Moto G22 is all about getting the basics done at a good price.
Read our full Moto G22 review
How to choose the best cheap phone for you
Even the best cheap phones don't have it all - that low price means there are almost always weaker elements, so the first step to choosing one is deciding which aspects are most important to you, and what you can live without.
Do you need excellent battery life? A sharp screen? Or capable cameras? Perhaps you require a high refresh rate, or consider 5G to be vital.
Another consideration, which isn't specifically price related, is the screen size - a smaller screen makes it easier to use with one hand, and easier to fit in small pockets, while a bigger screen can make apps, games and videos more pleasant to watch and interact with.
Whatever the case, once you've decided what you do - and don't - need, you can read through the entries above to find a phone that fits. Whatever balance you ultimately decide on there's likely to be an ideal option above, and we've tested all of these phones extensively, so you can be sure they're good.
What is the best cheap smartphone?
The best cheap smartphone regularly changes and is somewhat subjective, but our pick for the best cheap option is whatever's currently in the number one spot on the list above.
How we tested
We only include a handset on this best cheap phones list once we've fully reviewed it, so you can be assured that every entry has been tested in full.
Our testing process involves using the phone as our main handset for days or even weeks, and testing all the key factors, from the power to the battery life, the cameras, the screen, and beyond.
That means we know exactly how each of these performs in reality - not just on paper, and we use that knowledge to rank them, while factoring in the all important price and value.