For decades, the DSLR (digital SLR) has been the top choice for anyone who wants to take their photography to the next level. Whether you're a beginner or a pro, a DSLR offers three key ingredients: manual controls, excellent picture quality and interchangeable lenses.
Mirrorless cameras are another option of course. They're smaller, mechanically simpler and, like DSLRs, they take interchangeable lenses. If you want to know more about how they compare, read this: Mirrorless vs DSLR cameras: 10 key differences. Or, if you want to know more about different camera types in general, check out our step-by-step guide: What camera should I buy?
Don't want to spend a lot on DSLR and need a basic entry-level camera, then you can head over to the list of best DSLRs under Rs 50,000.
In between entry-level and full-frame DSLR are a whole range of models aimed at different users, different levels of experience and different budgets. Here's our pick of the standout DSLR cameras you can buy right now in India: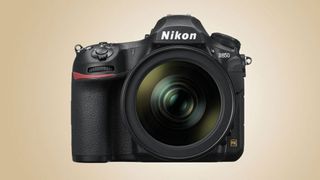 1. Nikon D850
High resolution meets high speed
Sensor: Full-frame CMOS | Megapixels: 45.4MP | Autofocus: 153-point AF, 99 cross-type | Screen type: 3.2-inch tilt angle touchscreen, 2,359,000 dots | Maximum continuous shooting speed: 7fps | Movies: 4K | User level: Expert
Excellent performance
Top-end quality images
Slow Live View AF speed
SnapBridge connectivity