Editor's note: March 2023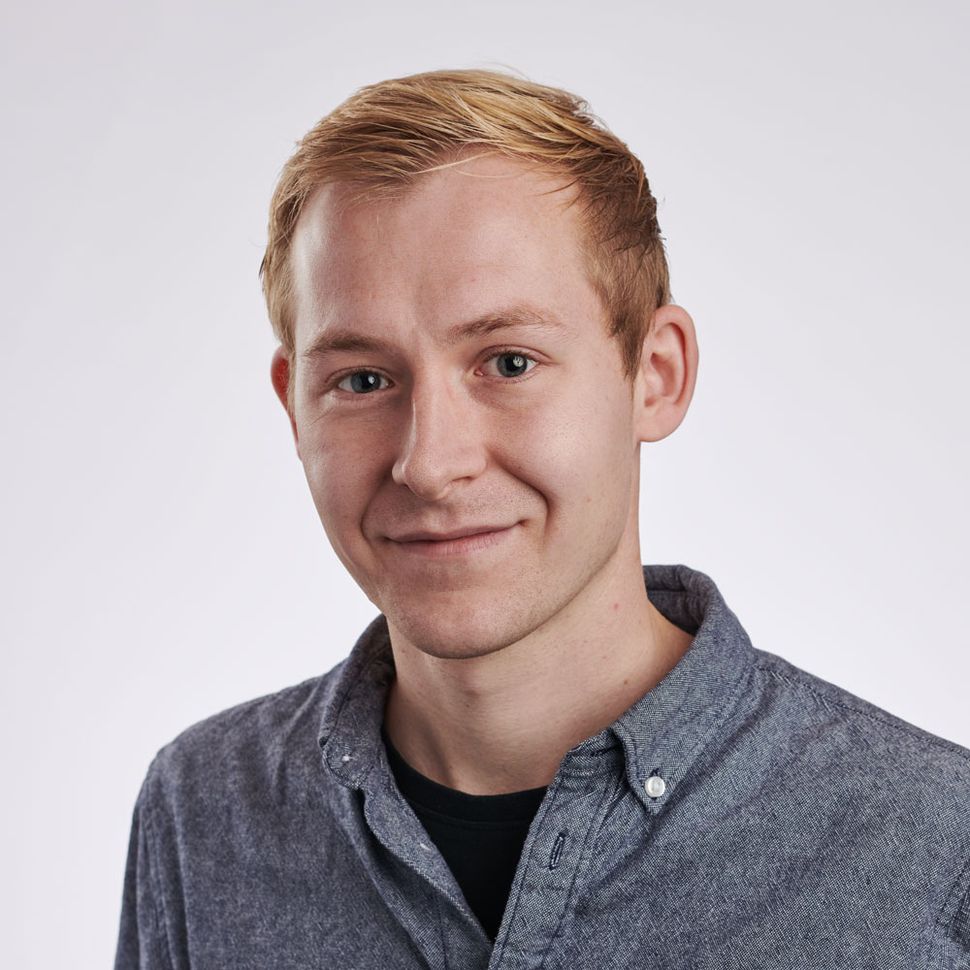 There's nothing like some helpful information about your activity levels to really make a difference to the way you approach working out.
If you're new to fitness watches, Garmin consistently makes some of the most popular in the business. It's easy to overpay for features you won't use, but beginners looking for an all-around activity watch would find the Venu 2 or Forerunners 45 & 55 suitable for their needs.
If you're an iPhone user, the Apple Watch is the obvious choice, but take some time to look at Garmin's Venu 2 and Venu Sq. 2, to see if the increased focus on activity and longer battery life make them better fits for your lifestyle.
The Garmin Forerunner 965 and 265 were recently released, and we'll be (hopefully) adding them to this guide once we've had time to give both watches a full review.
Matt Evans, Fitness, Wellbeing and Wearables Editor
One of the best Garmin watches is an ideal companion on the roads, trails, or in the sea. It doesn't matter if you're a total beginner, a keen runner, a serious triathlete, or an endurance cyclist: a Garmin watch is a great tool for runners, cyclists, swimmers, and all-around health tracking, seeing you through from your first 5K to your first marathon.
Garmins offer excellent GPS and very comprehensive health tracking, making it the perfect fitness watch for outdoor and cardio enthusiasts. Garmin is well-known for making some of the best running watches, but it also makes a massive range of other wearables, from everyday smartwatches such as the Venu 2 to advanced multi-sports watches like the Epix (Gen 2). Looking for the best cheap running watch? Garmin has you covered with the excellent Forerunner 55.
We slept, exercised, and recovered with all the Garmin watches on this list to determine which is best for what purpose. We weighed up the accuracy of their GPS tracking, the responsiveness of their heart rate monitors, and the quality of their training tools. We've even evaluated their battery life, display quality, and overall design so you know how each one will feel to wear and use during workouts and everyday use.
After all that, the top-performing ones made our list of the best Garmin has to offer, whether it's a budget-friendly beginner's watch or a monster performer for elite athletes. Whatever your needs and budget, we've got one for you below.
The best Garmin watch 2023
Why you can trust TechRadar We spend hours testing every product or service we review, so you can be sure you're buying the best. Find out more about how we test.
The Garmin Venu 2 strikes a tricky balance between smartwatch and sports watch, successfully delivering the best of both worlds. Its design is understated, and doesn't scream 'sports watch', but it's packed with an impressive array of training tools including accurate GPS (supported by Galileo and GLONASS), quick access to Garmin Coach training plans, sensitive heart rate monitoring, cadence, splits, and more. There are plenty of indoor training modes too, and the watch even syncs with compatible gym equipment, plus third-party fitness and diet apps.
On the smartwatch front, there's onboard storage for 650 songs, plus third-party music apps from Deezer and Amazon Music. You can view your day's schedule at a glance, check your heart rate, water intake and stress level, log period symptoms, receive smartphone notifications (and send replies) and more.
This is all made possible by the super high-resolution AMOLED display, with three brightness settings and an optional always-on mode that allows you to see a huge amount of data at a glance, without digging out your phone. A superb all-purpose Garmin watch, the Venu 2 comes highly recommended.
In January 2022, the Garmin Venu 2 Plus was released – a new smartwatch that keeps all the best features of the Venu 2 and adds a microphone so you can make calls and access your phone's voice assistant from your wrist. It's an excellent addition, and if you can afford the extra cost, well worth considering.
Read our full Garmin Venu 2 review
If you don't need a fully-fledged running watch like the Forerunner 955, but still want to get as much data as possible on your health and fitness, the Vivosmart 5 is the Garmin watch for you. It's super small and lightweight, but still provides an impressive stream of stats for you to pore over. In our tests we were particularly impressed by its sleep tracking tools, and the device is so comfortable, you'll forget you're wearing it at night.
Its screen is a small monochrome affair. However, Garmin's interface designers have done a truly impressive job of cramming in a wealth of data without things ever looking cramped.
Sure, its not quite as attractive as Fitbit's latest devices, but it's extremely practical and, best of all, there are no features hidden behind a paywall. Everything in the Garmin Connect app is free to access, with no need to subscribe to a premium service to get deep insights into historic data and trends.
Read our full Garmin Vivosmart 5 review
The Garmin Forerunner 955 is the best of Garmin's running-focused smartwatches, and as its most recent premium offering, top of the heap if you want great running and fitness tracking features. Others might prefer more multi-sport orientated premium offerings such as the Fenix 7 or specialist watches like the Enduro, but for everyone else, from everyday exercisers to serious runners, this watch should have everything you'll need and then some.
We found the multi-band GPS and heart rate monitor to both be exceedingly accurate in our review, and also praised the Forerunner 955's new Training Readiness and Body Battery features, full-color maps, and up to 20 days of battery life, powered by that amazing Power Glass solar battery.
If you're a runner, you're going to really, really love this watch. In-depth analytics allow you to go as deep as you want, and while this is a runner's watch through and through, that's not to say it can't track other sports.
But if you're not doing lots of running, then you'll probably be better off with a cheaper or more general-purpose Garmin watch. This doesn't cost as much as some of the highest-performing Garmins, but it's not cheap. It goes deeper into what it tracks than most casual runners will want or even occasionally need.
Read our full Garmin Forerunner 955 Solar review
We were big fans of the original Garmin Instinct, but it was always a very functional looking watch – chunky and stoic. The Instinct 2 keeps all the best features of its predecessor (including a shockproof fiber-reinforced resin case and exceptional battery life) and tucks it all into a slimmer package that's now available in two sizes: 45mm or 40mm for smaller wrists.
It's a full multi-sports watch, with carefully designed tracking modes for a wide range of activities, and runners, cyclists and swimmers are particularly well served. You get the advanced training tools you'd expect from a modern Garmin watch, including workout suggestions, recovery time guidance, and load monitoring so you can strike the right balance between effort and rest
The Instinct 2 also allows you to download new apps, data fields, and faces from Garmin Connect IQ, and is available in a choice of more fun colors than the original Instinct. It's overall a more wearable watch whether you're working our or not.
The standard Instinct 2 offers impressive battery life, but While the first-gen Instinct Solar could hypothetically keep running indefinitely on a single charge, the company says that it's now a practical possibility if you spend enough time outdoors. We were certainly impressed by its performance in our tests; even with regular workouts, the power meter barely budged when we got enough sun.
The only downside is the fact that its monochrome memory-in-pixel display isn't great for maps, and you'll get far less detail than you would with a watch like the Fenix 7 or Epix (Gen 2). The Instinct 2's mid-range price makes it very tempting though, and it comes highly recommended. If you want a cheaper version, the Garmin Instinct Solar, a version of the original watch, can be bought for a lot less than the updated model.
Read our full Garmin Instinct 2 review
The more time we spent with the Garmin Enduro 2, the more we appreciated its features and capabilities. The watch is not for everyone; the hefty price tag will surely put many people off from impulse buying the Enduro 2. But those who need the best battery life, the latest sensors and access to the Garmin ecosystem can't get around not buying the Enduro 2.
That said, there are many alternatives to the Enduro 2, even within the ever-increasing roster of Garmin watches. If you're after a more lifestyle-oriented yet rugged smartwatch, you might want to pick the Garmin Epix Gen 2, which also has an AMOLED screen, which is easier to read in broad daylight.
For those with smaller wrists, we'd recommend the Garmin Fenix 7S – that multisport watch has a rugged build but is also more stylish and, most importantly, fit on smaller wrists better. For running and triathlons, you're better off using the Forerunner 955 Solar or the Forerunner 255S, the smallest of triathlon watches out there.
Once you have tried the Enduro 2, though, it'll be hard to go back to either of the watches mentioned above, especially since it has most of the features of those wearables, plus insanely-long battery life and premium titanium construction. Not to mention the super-bright flashlight, everyone's favourite feature.
Read our full Garmin Enduro 2 review
The Fenix 7 is a sports watch aimed at serious athletes who enjoy getting stuck into multiple sports and want to push themselves to hit new records. It's packed with advanced training tools, including some new additions like a real-time stamina graphic, which helps you pace yourself during events, and a graph showing how your VO2 max has changed over time.
This is the first watch in the Fenix line to feature a touchscreen, and although it's automatically locked during workouts to prevent accidental touches, it's extremely useful for panning across maps with the watch in navigation mode. There are now lots of free maps available to download, and Garmin has added a new map manager to the watch itself, which makes the process quick and straightforward. Satellite positioning is quick to establish a lock, and proved super accurate in our tests.
The watch's biometric tracking is also impressive. Its heart rate monitoring is particularly responsive, making the Fenix 7 an excellent tool if you're interested in heart rate training.
It's not quite perfect – the memory-in-pixel display lacks contrast, and the choice of a blue backlight muddies its colors – but it's a thoughtfully designed watch crammed with all the features you need to get your training on track, whether you're a runner, swimmer, cyclist, triathlete, golfer, skier, or something else.
Read our full Garmin Fenix 7 review
The Garmin Instinct Crossover is a Garmin smartwatch with all the intelligence of an upgraded Garmin Instinct 2, but with analog hands supported by satellite technology to ensure pinpoint-accurate timekeeping. When you're using the smart aspects, the hands rotate to get out of the way, and the watch connects to satellites when it's time to rotate the hands back to the right time.
It's a fantastic idea and a great mix between a serious outdoorsy analog watch such as G-Shock Mudmaster with satellite and smart tech. The Garmin Instinct 2 the Crossover is based on allows the watch to do things your average G-Shock never could, with recovery metrics such as Garmin's Body Battery ensuring you can get ready for your next race.
It shines on trails with navigational tech such as TracBack, compass, stride length during running, and stroke counting during swimming. Due to its analog hands and sacrifices made to its screen, it doesn't have any topographical maps, which means due to its higher price point, it's tough to recommend if you're looking for a watch to guide you through rough terrain much easier.
However, if you want something more traditional-looking and feeling, which can still offer advanced health and fitness metrics, this is the watch for you. It'll take any knocks you can throw at it and last for weeks, especially if you spring for the solar model.
Read our full Garmin Instinct Crossover review
The Garmin Forerunner 55 is Garmin's new entry-level running watch, and is almost identical to its predecessor, the Forerunner 45 in terms of design. It's the same size, and has the same five-button interface (there's no touchscreen here).
However, once it's on your wrist, you'll discover an array of excellent new training tools inside that'll help you monitor your fitness and optimize your training. These include new suggested workouts based on your past activities, which help give your training some structure even if you're not following a dedicated plan. After a workout, you'll also see advice on how long to rest and recover before your next effort.
The Forerunner 55's standout feature is Garmin's signature GPS accuracy, which makes it a great entry point for anyone upgrading from a Fitbit to a dedicated sports watch. It also won the prize for Best New Running Watch award in our 2021 awards.
Read our full Garmin Forerunner 55 review
The Garmin Forerunner 255 was released as an update to the now-three-year-old 245 series, and it's still an excellent mid-range running watch It packs a lot of features into a compact package, with an impressive range of workout modes, dedicated feedback on your training load inclulding Body Battery and sleep scores factoring into suggested workouts (no Training Readiness score though), and daily stress insights all on your wrist.
If you're primarily a runner and are looking to upgrade your entry-level watch to something more advanced, the 255 is well worth your consideration. The 255S Music is a great choice, as it's both small enough to be unobtrusive and carries enough memory to get your songs onto the watch for phoneless runs.
There's no metal bezel, so it doesn't look quite as slick as more modern Garmin watches. However, the polymer bezel is lightweight and unobtrusive enough for everyday wear, and is tough enough to shrug off rough treatment.
Read our full Garmin Forerunner 255S Music review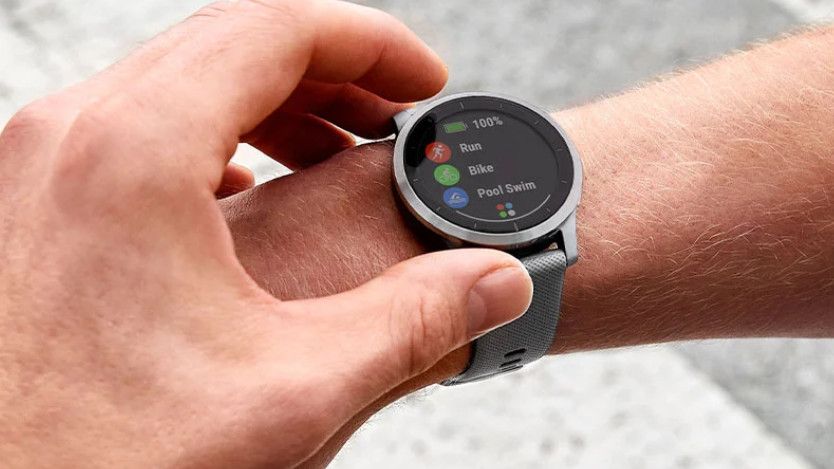 Some Garmin watches are pretty utilitarian in design, and even though the face of a Garmin Instinct Solar (below) isn't any larger than a typical smartwatch, its overall look can be overwhelming on a slimmer wrist. That's where the Garmin Vivoactive 4S comes in. At just 40 x 40 x 12.7mm, it's essentially a scaled-down version of the smart and versatile Vivoactive 4.
Like its larger counterpart, the Vivoactive 4S boasts excellent fitness tracking with on-board GPS that locks on in just a few seconds and gives an accurate record of your runs and rides, rather than smoothing out the route as some trackers do. It's smart enough to wear all day, and with sleep tracking and an SPO2 sensor to monitor blood oxygen levels, you'll want to keep it on all night as well.
Read the full Garmin Vivoactive 4 review
How to choose the best Garmin watch for you
When choosing a Garmin watch, there are three key points to consider: what sport are you interested in, what level are you at, and what is your budget?
If you're starting your fitness journey and want a watch that will help improve your habits, that's fantastic – a watch in the Venu line will suit you perfectly. They're pretty small and discrete, making them great for all-day wear, and offer a good range of general fitness tracking tools. If your budget runs to it, the Venu 2 and Venu 2 Plus are our top picks, thanks to their onboard GPS and fantastic displays.
Suppose you're a beginner or intermediate runner. In that case, the Forerunner 55 or 245 will work very nicely for you, and if you also enjoy cycling, swimming or both, the Forerunner 745 or 945 are superb triathlon watches that will serve you well. Worried about scuffs and scratches? Take a look at the Instinct 2; it's built like a tank and has incredible battery life.
If you're seriously into your training and want the most profound insights into your health and fitness, the Fenix 7 and Epix (Gen 2) are excellent choices. The latter is perfect if you want to explore new routes, as its high-res OLED display is brilliant for mapping. It does come at a cost though, and the Fenix 7 (although not cheap) is a more budget-friendly option.
How we test
When testing a Garmin watch, we wear it night and day for at least two weeks so it can build up a full picture of our health and fitness. We enable SpO2 tracking if available and track an average of one workout per day to give us an idea of how long the watch's battery will last in typical use. If the watch supports app downloads from Garmin Connect, we can also use a battery monitor app to check how quickly it drains.
To test the accuracy of the watch's GPS, we take it for several runs on pre-measured courses, and if it has mapping capability, we create a new route using Garmin Connect, sync it to the watch, and use it to navigate the route.
We also take the watch for several indoor cycling classes while wearing a chest strap heart rate monitor so we can compare the values recorded and see how quickly the watch responds to changes in heart rate during interval training.
We compare the watch's sleep scores to those recorded by the Withings Sleep Analyzer, which measures movement and breathing directly, and produces reliably accurate results. Check out our how we test section for more details.