The best golf watches 2023: top GPS watches for golf
Best
Contributions from
last updated
These best golf watches are packed with training tools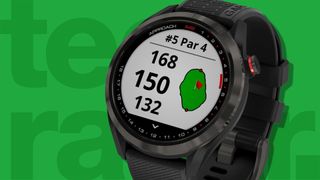 (Image credit: Future)
The best golf watches are excellent fitness watches in their own right, but they really shine when using their GPS tools to elevate your game on the course. Like conventional smartwatches, golf watches will record your runs and cycling with built-in GPS, but they're also tailor-made to use course maps to help you make decisions, choose clubs, and monitor swing speed and power.
Essentially, golf watches are a combination of the best smartwatches and the best fitness trackers, with special software tailored towards improving golfers' mental and physical play. Golf watches usually offer health-tracking features comparable with other fitness watches, such as the usual step count, calorie-burn tracker, heart rate monitoring and sleep score. The top ones also come with GPS readouts of thousands of courses, ways to keep track of your score, record your swing speed, recommend clubs based on your next shot, and loads more.
Some golf watches can measure your swing speed with an on-wrist accelerometer, and moonlight as a virtual scorecard, so you can check how you're doing with a flick of the wrist. Other features abound: the Garmin Approach S62, for example, can suggest clubs based on wind speed and direction, plus the distance you typically swing with each type. That means that can help you trace how effective your shots are after the game, and see what you could do differently next time.
If you want to improve your game when you're teeing up, therefore, investing in a golf watch is a good idea, especially if you want to adjust your game on the fly for better hole-by-hole results. Just keep in mind that if you are a pro golf player and are playing competitively, you need to purchase one that's tournament-legal. Some advanced golf watches can be disallowed.
We've tested many of the top golf watch models on the market, putting them through their paces so we can help narrow down your choices to the right one for you.
The best golf watches 2023
Why you can trust TechRadar We spend hours testing every product or service we review, so you can be sure you're buying the best. Find out more about how we test.
The best golf watch overall
Specifications
Battery life:
Up to 10 days
Reasons to buy
+
Impressive battery life
+
Smart design
Reasons to avoid
-
No Virtual Caddie
-
Lacks advanced smartwatch tools
The Garmin Approach S42, released in March, is our pick for the best golf watch of 2021. It sits in the middle of Garmin's golf watch lineup, in between the all-singing, all-dancing S62 and the pared-back S12.
Like all the best Garmin golf watches, it's pre-loaded with details of 42,000 courses worldwide, plus Garmin Autoshot to analyze and records shot distances. Green View allows you to position the pin manually using the large color touchscreen and shows you the green's true shape. Battery life is impressive too, lasting up to 10 days in smartwatch mode, or 15 hours with GPS enabled.
The Approach S42 is also smart enough for everyday wear. Whereas many golf watches focus on function above form, the Approach S42 has a metal bezel and buckle, plus a slim case that mean it won't look out of place off the course.
That's just as well because with all-day step tracking, sleep tracking, and workout profiles for both cycling and swimming, you might not want to take it off.
During our tests, we missed the Virtual Caddie feature of the Approach S62 but loved the AutoShot mode. It has fewer fitness tracking features for off the course, but strikes a good compromise and is a well-priced all-rounder.
Read our full Garmin Approach S42 review
The best affordable gold watch with GPS
Specifications
Battery life:
Up to 30 hours with GPS, up to 10 weeks without
Reasons to buy
+
Affordably priced
+
Great GPS accuracy
+
Impressive battery life
The Garmin Approach S12 is an entry-level golf watch, and one of the best available in its price bracket. It design and features belie its modest price tag, and include detailed maps of 42,000 courses, plus GPS that proved super accurate in our tests. The Approach S12 syncs with the same Garmin Golf app as the company's higher-end watches, putting a huge array of data at your fingertips and making it a particularly good value for money.
Although it lacks a color screen, which makes maps a little trickier to interpret, but it's easy to read in direct sunlight and further compensates with outstanding battery life, and we easily got several weeks' use out of it before needing to recharge. The main disadvantage is the need to record shots manually, which more advanced players might find tedious, and isn't a concern with higher-end watches that offer automatic shot-tracking.
Read our full Garmin Approach S12 review
The best premium golf watch that does everything
Specifications
Battery life:
Up to 14 days
Reasons to buy
+
Full vector map
+
Virtual Caddie
+
Pulse-ox sensor
The Garmin Approach S62 offers everything you get from the S42 and more, if you can afford the extra cash. Garmin's Virtual Caddie app suggests clubs based on wind speed and direction, and the distance you typically swing with each type. You can check out the wind before taking your shot, and there's a full vector map complete with touch targeting, which allows you to see the distance to any point by simply tapping the extra-large 1.3in screen.
Its larger battery means it can keep running for up to 14 days in smartwatch mode, or 20 hours with GPS enabled. It also boasts a wide range of everyday health tracking tools too, including all-day stress monitoring (based on changes in heart rate), relaxation reminders. There's a pulse-ox sensor for measuring blood oxygen saturation at night, and performing spot-checks during the day.
Garmin Pay allows you to make contactless payments (provided your bank is one of those supported), you can use it to control music on your smartphone, receive app notifications, check the weather forecast, and send text responses (if you have an Android phone).
Read our full Garmin Approach S62 review
A premium golf watch with extremely accurate maps
Reasons to buy
+
Large, bright screen
+
Error-corrected maps
Reasons to avoid
-
Too large for smaller wrists
-
Lacks smartwatch tools
The SkyCaddie LX5 is essentially a wearable equivalent of the the SkyCaddie SX500 golf computer, and has the largest screen in this roundup, measuring a huge 1.39in. That means plenty of room to view maps and graphics, which you can pan and zoom with your fingertips, though golfers with smaller wrists may find it's simply too much.
It's pre-loaded with details of 35,000 courses around the world, and like the Garmin Approach S62, offers full vector maps so you can see the precise shape of the green. All its maps are also error-corrected for impressive precision. You can be confident that the yardages given are accurate, and everything is clearly presented.
It's an excellent golf watch, but its lack of general-purpose smartwatch features (other than a pedometer and heart rate monitor) mean it's not as handy off the course as Garmin's wearables. Your choice will simply be down to where your priorities lie.
A slim, but powerful golf watch packed with useful tools
Reasons to buy
+
Automatic shot detection
+
Great range of stats
Reasons to avoid
-
No touch controls
-
Low screen resolution
The Shot Scope V3 is surprisingly slim at just 10mm thick, making it comfortable and convenient for all-day wear. Despite that slender profile, it's a very impressive device packed with thoughtful touches and handy features to help improve your game and save time. It boasts automatic shot detection, with every shot plotted on a map of the course. 36,000 course maps are pre-loaded, and GPS distances are quick to update.
It also comes bundled with 16 tracking tags, allowing the watch to identify your clubs automatically. These are usually sold separately, even with premium golf watches, so this is a real boon.
The only real downside is that the screen is relatively low resolution (just 176 x 176 pixels compared to 260 x 260 for the Garmin Approach S62), meaning less information can be displayed at once. There are also no touch controls (the watch is operated using four physical buttons along the edges). On the plus side, this means you're less likely to activate anything accidentally, but it also means navigating maps is less intuitive.
Read our full Shot Scope V3 review
How to choose the best golf watch for you
The best golf watch for you will depend on a variety of different factors. Firstly, it needs to be the right price for you, whether you're after a high-end premium watch or a more conservatively-priced model. It needs to have the right features for you. If you struggle with club choice, you're better off with one of the premium models which has Garmin's 'virtual caddie' club recommendation functionality. If you'd rather not have this feature, you could save some money and opt for the Garmin Approach S12.
It's also worth checking if your local courses are available pre-loaded onto the watch, or available to download on Garmin, SkyGolf or Shot Scope's companion apps. If your stomping grounds aren't available, you may not get all the functionalities you want.
You might need more typical smartwatch features such as sleep tracking, heart rate monitoring and notification functions, or you might prefer a wristwatch with slimmed-down features to save money on the total price. SkyCaddie LX5's simple pedometer and heart rate functions don't hold a candle to Garmin's features, which crib from its wildly successful fitness and running watches.
Finally, check the battery life. If you don't like charging your watch between games, you'll want to plump for an S62, while watches with a shorter battery life will need you to remember to charge each time you head out the door.
Below, we've answered a couple of your most-asked questions, as well as an insight into how we test each watch as we get them.
What is a golf rangefinder?
A rangefinder is a tool that helps you measure the distance between you and your target, using either GPS or a laser. GPS rangefinders (as found in golf watches) are faster to use, but laser ones are more accurate. Golf watches and rangefinders are slightly different, but using a wrist-mounted GPS device can act in place of a free-standing laser rangefinder.
Does Fitbit make a golf watch?
Fitbit doesn't make a dedicated golf watch, but all of Fitbit's GPS-enabled watches have a golf-tracking mode that you can use to monitor calories burned during your game. This will only be accurate if you're walking though, not using a golf buggy.
How we test golf watches
We test each of the best golf watches comprehensively. We look at the watch's tracking technology, battery life, and compatibility with different phones. Does it have the technology to track and calculate the distance of your shots? Can its GPS technology map your favorite courses?
We take each watch for several test-drives on real golf courses to test all their key features.
Sign up to receive daily breaking news, reviews, opinion, analysis, deals and more from the world of tech.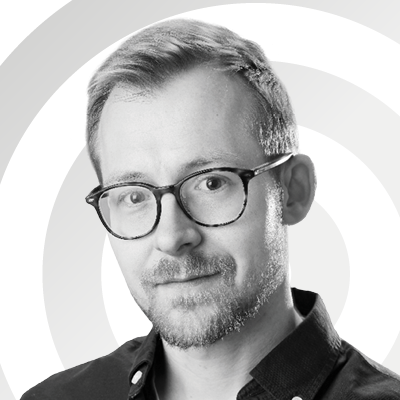 Fitness, Wellness, and Wearables Editor
Matt is TechRadar's expert on all things fitness, wellness and wearable tech. A former staffer at Men's Health, he holds a Master's Degree in journalism from Cardiff and has written for brands like Runner's World, Women's Health, Men's Fitness, LiveScience and Fit&Well on everything fitness tech, exercise, nutrition and mental wellbeing.
Matt's a keen runner, ex-kickboxer, not averse to the odd yoga flow, and insists everyone should stretch every morning. When he's not training or writing about health and fitness, he can be found reading doorstop-thick fantasy books with lots of fictional maps in them.