The best cheap running watches for 2023
Grab a GPS companion with the best cheap running watches
VERDICT
REASONS TO BUY
REASONS TO AVOID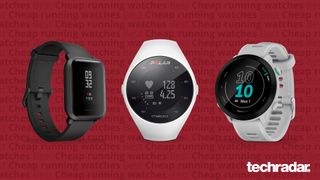 (Image credit: Future)
The best cheap running watches take the movement metrics of fitness trackers (which are perfectly capable devices when it comes to tracking steps, calories, and GPS location) a little further. This is thanks to a more dedicated set of sensors and software that provides valuable information about the pace, time, and distance of your runs. You can use this info to help you shave seconds off of your PBs.
While the best cheap fitness trackers will be worth a look for more all-purpose fitness enthusiasts, if you're looking specifically for running performance, you'll want to check out one or more of the options on this list. That applies to building yourself on a couch to 5K program, or a keen marathon runner, and everything in between.
There will always be plenty of options, with the best Fitbit and best Garmin watches among the best, but the low financial barrier for entry on the best cheap running watches can make them an ideal choice for relative newcomers who don't want to spend hundreds while finding their feet.
Naturally, we'll keep updating this list regularly, meaning you'll always have plenty of the best cheap running watches to choose from.
The best cheap running watches for 2023
Why you can trust TechRadar We spend hours testing every product or service we review, so you can be sure you're buying the best. Find out more about how we test.
Thoughtfully designed for beginners, the best cheap running watch
Specifications
Connectivity:
Bluetooth, ANT+
Waterproof:
Yes, to 50 meters
Reasons to buy
+
Suggested workouts give structure
+
Recovery time suggestions
+
Well designed controls
Reasons to avoid
-
No on-watch sleep widget
The Garmin Forerunner 55 takes TechRadar's award for the best cheap running watch thanks to its smart, beginner-friendly design and thoughtful training features.
The Forerunner 55 looks almost identical to its predecessor, the Forerunner 45, but that's no bad thing. Offering separate buttons for opening menus, navigating back, starting activities etc., means that there's no need for new runners to remember how to use multi-function controls, and the watch can be operated easily while wearing gloves.
The Forerunner 55 benefits from Garmin's signature GPS accuracy; in our tests, we were able to track our pre-measured route to within a couple of meters (a margin of error easily accounted for by running on footpaths rather than a track).
Heart rate monitoring is also excellent. Like all of the best Garmin watches, the Forerunner 55 also has a 'body battery' feature that helps you manage your daily rest and exertion. It's a shame that it's not possible to see your nightly sleep score on the watch; it tracks sleep stages, but the data is only accessible in the Garmin Connect app.
We were particularly impressed by how the Forerunner 55 helps new runners structure their training, offering workout suggestions based on their past activities and fitness level, so they don't run the same distance and intensity every time. The watch also suggests a rest period after each session, so new runners know how long to leave between workouts to avoid the risk of injury.
All in all, it's an excellent watch for new runners or anyone looking to make the step up from a Fitbit to something more specialized.
Read our full Garmin Forerunner 55 review
A cheap running watch that tracks almost everything
Specifications
Waterproof:
Yes, to 30 meters
Reasons to buy
+
Excellent value for money wearable
+
Good app
Reasons to avoid
-
Plain/dated design
-
GPS can be slow to lock on
The Polar M200 is a super affordable option, especially when you consider everything that's crammed into this cheap running watch. You get (take a deep breath) wrist-based heart rate tracking, built-in GPS, smartphone notifications, all-day activity tracking, personalized training programs via the app, varying color options, and battery life for a week of use with an hour's run per day.
The round face is designed to be attractive enough for daily wear, while the water-resistant build should mean you don't need to take it off much. The Polar Flow app plays nice with other fitness services like Training Peaks and Strava, so you should be able to transition across painlessly – well, apart from the pain of a tough training session, of course.
Read our full Polar M200 review
One of the best cheap running watches with long battery life
Specifications
Connectivity:
Bluetooth 5.0
Reasons to buy
+
Stylish design
+
Excellent companion app
Reasons to avoid
-
Auto-pause feature doesn't work
-
Finicky UI
The Amazfit Bip 3 Pro is perhaps the best cheap Amazfit watch with onboard GPS. It's a capable run-tracker, aided by an app that provides plenty of post-run stats. The Amazfit Bip U and non-Pro Bip 3 models do not have GPS, while the Bip 3 Pro model does, so this is the one to go for if running is your thing, as route tracking information opens a whole new world of speed and time statistics.
But the Amazfit Bip 3 Pro also has brilliant battery life in addition to GPS, with up to two weeks, although in practice our tests found moderate use with regular GPS runs set it at around 10 days of life, which is still impressive.
Add to that stylish, square watch face, and it's easy to see why we're such big fans, especially at this price. However, some heart rate and interface frustrations stop it from scoring higher, and the screen could certainly be brighter.
Read our full Amazfit Bip 3 Pro review
A cheap running watch that's slim, attractive and easy to use
Specifications
Waterproof:
Yes to 50 meters
Reasons to buy
+
Vivid AMOLED display
+
On-board music player
Reasons to avoid
-
Shorter battery life than GTS
-
PAI score not helpful
Another excellent cheap running watch that offers very impressive specs for the price. Not only does the Amazfit GTS 2 feature onboard GPS for tracking your training sessions, the onboard music player means you can simply connect your headphones via Bluetooth and enjoy your favorite running playlist without your phone.
The striking always-on AMOLED display means your workout stats are always available at a glance, with good visibility even in bright daylight. Although its battery life isn't quite as impressive as the original GTS, it can still keep running for up to 20 days in basic mode or 25 hours with GPS enabled. That's not shabby at all, particularly at this price point.
Amazfit's app is pretty good as well, with clear maps of your routes and graphs of current and historic data to browse through. It's no Apple Watch, but you get an awful lot for your money.
Read our full Amazfit GTS 2 review
A cheap running watch that's simple, smart and effective
Specifications
Battery:
Eight hours with GPS
Waterproof:
Yes, to 30 meters
Reasons to buy
+
Great for goal-based runners
+
Good battery life
Reasons to avoid
-
Annoying charging lead
-
Some smartphone syncing issues
A significant upgrade on the best-selling M400, the Polar M430 adds improved heart-rate tracking, pinpoint accurate GPS and the addition of sleep tracking.
This cheap running watch delivers enough to cater for couch-to-5Kers and serious marathon runners alike. The M430 boasts all the usual run-tracking, but also offers additional features such as sleep tracking, a simple Fitness Test to chart your progress, and recommended recovery times. An update also added a find-your-way-home feature, giving you the freedom to run off the beaten track.
The design is a little retro, the screen is basic, and you won't get all of the elite features you get with the Polar V800 or a top-end Forerunner. Still, at this price, there's more than enough to satisfy most runners.
Read our full Polar M430 review
Best cheap running watch with a long battery life
Reasons to buy
+
Long battery life
+
Very affordable
Reasons to avoid
-
No GPS
-
Not available in the US
As long as you're not in the US, the Oppo Watch Free is a bit of a marvel thanks to its exceptionally affordable price point of £49/AU$169.
It's not just cheap, though – it's very good, too. It has a 14-day battery life, an easy-to-read display, and an impressive feature that uses AI to match its watch face to your outfit of the day.
It's not just running, either, with workout data tracked for cycling, rowing, elliptical, and plenty more, with over 100 workouts included.
Calorie tracking can be a little bit unreliable when compared to a Fitbit or other more expensive device, and we'd have liked a built-in GPS tracker, but for the price, it's hard to find any real fault.
Read our full Oppo Watch Free review
How to choose the best cheap running watch for you
Choosing the best cheap running watch will often come down to a few factors. Thankfully, everything on this list is designed to fit as many budgets as possible, taking that consideration out of the equation.
You'll want to consider where you're at with your training, working out how long you'll be running for, and how regularly you'll be training. For newcomers that want to be contactable and are taking their phone with them for a brisk 30-minute jog, GPS is likely to be less important because the running watch can piggyback off of your phone's location.
If you want to step up your running regimen, you'll want plenty of battery life so you're not constantly charging and draining the battery again. Thankfully, many of them offer a few days of battery at least, but it remains a consideration.
Finally, the size of the watch is important, not just for comfort (and style), but for having a screen that's big enough to be read in all conditions.
How we test the best cheap running watches
We test cheap running watches the same way we review expensive running watches – by wearing them for running. Running on treadmills just won't do!
We often test cheap wearables alongside more expensive models to compare both heart rate and GPS tracking accuracy.
Fit is also essential; where applicable, we'll always mention if the watch is suitable for people with smaller wrists.
We also explore all the features cheap running watches offer, including smart notifications and anything else that comes included in the package.
Sign up for Black Friday email alerts!
Get the hottest deals available in your inbox plus news, reviews, opinion, analysis and more from the TechRadar team.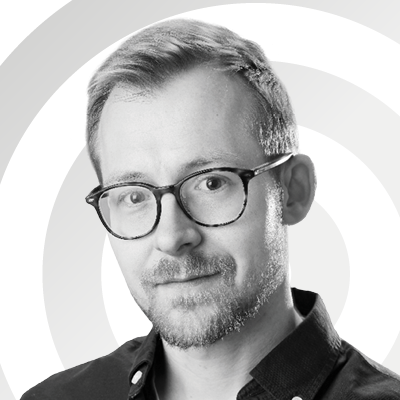 Fitness, Wellness, and Wearables Editor
Matt is TechRadar's expert on all things fitness, wellness and wearable tech. A former staffer at Men's Health, he holds a Master's Degree in journalism from Cardiff and has written for brands like Runner's World, Women's Health, Men's Fitness, LiveScience and Fit&Well on everything fitness tech, exercise, nutrition and mental wellbeing.
Matt's a keen runner, ex-kickboxer, not averse to the odd yoga flow, and insists everyone should stretch every morning. When he's not training or writing about health and fitness, he can be found reading doorstop-thick fantasy books with lots of fictional maps in them.