The Fitbit Charge 6 is an unobtrusive fitness band with a wide spread of features. It has an ECG heart health reader and full GPS, making it second only to the Fitbit Sense 2 in some ways. However, we can't really recommend it to those looking for a full-on fitness watch, even though it ticks all the right boxes on the surface. The Fitbit Charge 6 GPS suffers from serious connectivity issues if the strap is fastened too tightly, and the heart rate accuracy will take a hit from a looser fit. But if you're just after a casual wearable tracker, the Fitbit Charge 6 is still great and, as ever, we find its sleep tracking reliability to be above average.
Pros
+

+ Feature-packed for a fitness band

+

+ Decent battery life

+

+ Can relay your heart rate to some gym equipment
Cons
-

Severely flaky GPS

-

No altimeter

-

Heart rate accuracy not the best
Why you can trust TechRadar We spend hours testing every product or service we review, so you can be sure you're buying the best. Find out more about how we test.
Fitbit Charge 6: One minute review
The Fitbit Charge 6 is Fitbit's most advanced band-style fitness tracker. It has more features than the charming Fitbit Luxe, and even a few extras which the Fitbit Versa 4 lacks.
In a certain light, the Fitbit Charge 6 seems like a shrunk-down, slightly simplified, Fitbit Sense 2. It includes the flagship watch's ECG heart health readings and the EDA stress sensor, and might even seem like the best Fitbit overall. However, we did encounter a significant issue during testing that wipes some of that shine off, making this mostly a good fit for folks who work out in the gym rather than out on the street.
Its GPS encounters major issues when the strap is done up fairly tightly, which you need to do with any wrist-worn wearable in order to achieve the best possible heart rate readings. Run with a phone? Sure, the Fitbit Charge 6 can take location data from it instead. Encountering such issues with one of the wearable's key features is not ideal, though.
Fitbit Charge 6: Specifications
Swipe to scroll horizontally
| | |
| --- | --- |
| Component | Fitbit Charge 6 |
| Price | $159.99 / £139.99 / AU $259.99 |
| Dimensions | 38 x 18.5 x 11.6mm |
| Weight | 37.64 g |
| Case/bezel | Aluminum |
| Display | 1.4-inch full-color AMOLED |
| GPS | Yes |
| Battery life | Up to 7 days |
| Connection | Bluetooth |
| Water resistant | Yes, 5ATM |
Fitbit Charge 6: Price and availability
Released October 2023
$159.99 / £139.99 / AU $259.99
Slightly more affordable than the Charge 5 was at launch
The Fitbit Charge 6 is a refreshing departure from the norm at a time when it can seem everything is getting more expensive by the month. It costs $159 / £139 / AU$229, a small chunk cheaper than the original cost of the Fitbit Charge 5 ($179.95 / £169.99 / AU$269.95).
We have already seen it sell at a significant discount too. Like all Fitbit products, you should think twice before buying one of these at its original price as deals are fairly common, and the discounts are often excellent.
Value score: 4/5
Fitbit Charge 6: Design and display
Light, comfortable and unobtrusive
Glass-covered touchscreen
New non-moving side button
There are few wearables that compare directly to the Fitbit Charge 6. It's a petite band, not a watch. But where that style is typically home to simple and feature-light watches, this one has a bunch of advanced elements seen in the Fitbit Sense 2.
It's what makes the Charge 6 one of the best-value picks in the entire Fitbit lineup, if you can live with its issues.
A Fitbit Charge 6 weighs 37g according to some spec run-downs, although our scales say it's just 30g. While that's fractionally heavier than the Charge 5's 28g, this remains an ultra-light wearable that you can easily keep on 24/7. I did find that its rear left a notable red mark on my wrist on one occasion, but that was once over weeks of use, and was likely the result of over-tightening the strap.
This strap is your classic under-and-over silicone affair, similar to the default Apple Watch Series 9 sports band. If you don't like it, you'll find loads of replacements online, one of the benefits of buying a Fitbit instead of some cheaper no-name alternative.
It has a 1.04-inch OLED screen just like the Charge 5, which is large enough and sharp enough to relay the basics of notifications well, and to give the various watch faces a decent amount of character.
It's bright enough for solid visibility outdoors too, although the delay on the 'wake' function is a bit extensive. When you go for a run, you may find yourself staring at your raised wrist for a second or so before the stats appear. That aside, the Fitbit Charge 6 is a great-looking tracker. And even if it looks unnervingly similar to the Charge 5, the style has not aged much. It's so similar, in fact, that the main external change is deceptive.
It looks like there's a button on the side right, but it isn't a button. It's just a non-moving tactile, pressure-sensitive surface, like the Charge 5's side wall. You can sort-of squeeze the side of the Charge 6 to wake it, and you otherwise use touch gestures to control the band.
In classic wearable style, swiping up from the watch face takes you to screens showing your daily stats. Swiping left and right takes you to features like exercise tracking, ECG and so on.
Design score: 4/5
Fitbit Charge 6: Performance
GPS issues when strap is done up firmly
Heart rate accuracy is just OK at the best of times
Feels right at home for gym-style workouts
The Fitbit Charge 6 is at its best when used passively, as it monitors your health in the background. I found it lasted up to six days when used in its default mode, with just a couple of GPS tracked exercise sessions in a week. Fitbit says it can last up to seven days, and that's probably true if you use it less actively.
You'll see its stamina drop significantly if you use the always-on screen mode, which makes the Charge 6 a better watch as the time is displayed all day. But the beauty of this design is that you can wear the Charge with a normal watch without looking too silly.
As in previous generations, sleep tracking is a key strength. For example, the Fitbit Charge 6 did not confuse me laying in bed reading for 30 minutes with going back to sleep. A wearables' sleep tracking should generally be approached as a general guide rather than as gospel, but there were no egregious issues after a few weeks of testing.
Well, other than sleep data not appearing on the watch until after you sync with your phone. You can't just look to your wrist after you wake up, as you might with the Garmin Venu 3's Morning Report feature. This is likely down to the phone app doing some of the data processing legwork.
The Fitbit Charge 6 naturally counts your steps passively throughout the day, but it does not count the equivalent of flights of stairs climbed. Such a stat makes a great partner to steps for passive tracking, but it requires an altimeter, which the Charge 6 does not have.
There's no on-watch music playback either, a feature lacking even in the top-end Sense 2. However you can control music played through YouTube Music; it's just a shame we barely know anyone who uses that service.
This just involves controlling music played through a connected phone, but there is a bit more to it. You can select recently played artists – it's not just basic playback controls.
The Fitbit Charge 6 also gets Google Maps support, just like the Versa 4 and Sense 2. Manage your expectations, though – this doesn't mean maps on your wrist. Instead the watch can relay instructions from a Google Maps session taking place on your phone. Still, it's a neat, potentially useful feature.
The Charge 6 also supports wireless payments via Google Wallet, instead of Fitbit Pay like in the old days. For most folks this is a straight upgrade, as more banks tend to support Google Wallet/Google Pay.
On the health, rather than wealth, side, ECG is a highlight. This was already present in the Charge 5, and uses electrical signal analysis to check out your sinus rhythm.
You take around 30 seconds out of your day, with finger and thumb on the side of the watch, to see if something might be up with your heart. It failed about 50% of the time in my tests, but only because of an unusually low resting heart rate. And the experience is actually pretty neat, with a graph that shows what the watch is 'seeing' in real time.
This is a highly useful feature, and Fitbit expanded it out a while ago with passive heart rate alerts. It's not an ECG, but you do get alerts if the Charge 6 notices anything odd.
The Charge 6 also has an EDA, or electrodermal activity sensor, which looks for changes in sweat production as an indicator of stress or other heightened states. A lot of fuss was made over the EDA sensor at launch, but it's generally not hugely useful for most people, particularly in the implementation here.
An EDA asks you to sit still for three minutes, with your finger and thumb on the watch surround. The act of doing this is obviously going to affect your stress level, though, making it of limited use. Plus, it's just not something most people are likely to do regularly.
Performance score: 2/5
Fitbit Charge 6: Features
Gains HR broadcast for gym equipment
Retains neat ECG and EDA features
Still no altimeter for stair-counting
The Fitbit Charge appears to be a pretty complete fitness tracker. It has a heart rate reader array on the back, full GPS, and a screen big enough to relay stats comfortably. Sure, there's no altimeter, but the GPS can be used to calculate height data anyway.
Our experience of using the watch ended up feeling quite incomplete, though, because of a problem highlighted by some in the Fitbit Charge 5.
If you fasten the Fitbit Charge 6 strap too tightly, the GPS is liable to not work. This is apparently down to the signal being blocked by your wrist.
At times the Charge 6 would connect to GPS just fine within a handful of seconds, only to report loss of location signal a few minutes into a run. Sometimes it would never attain a lock in the first place.
You'll likely only notice this if you don't maintain a connection with your phone, as the Fitbit Charge 6 will leech location data from your phone if it can. But if you're going to just do that, you might as well consider dropping down to the perfectly charming step-down Fitbit Inspire 3.
If you loosen the band to help the GPS out, you're likely to see heart rate accuracy take a significant hit. And even before doing so, the Fitbit Charge 6 doesn't have HR reliability that's going to trouble the Apple Watch or a decent Garmin like the Forerunner 265.
In the gym we found the Fitbit Charge 6's monitoring performed okay at times, but could be slow to react to the additional exertion of a set. And in classic so-so heart rate accuracy fashion, the band tends to mess up quite badly in the first 5-10 minutes of a run before usually finding its feet, at least in consistent runs rather than interval sets.
All of this is without significantly loosening the strap – and if you do this, the effect is going to vary depending on the shape and composition of your wrist. Either way, it's not good news for the Fitbit Charge 6's fitness cred.
The Fitbit style is, as ever, aimed at a lighter-exercising crowd rather than the marathon trainers. It will, by default, automatically start logging walks and runs if you don't do so manually. And while these won't record a GPS-derived map of your route, it means exercise tracking can be zero-effort.
What the Fitbit Charge 6 alerts you about during exercise by default is different to the sports watch norm too. You'll feel a little vibration buzz when you go from one heart rate zone to another. This can be just a handy little reminder of how hard you're working in the early stages of a workout, or a more meaningful alert if you're aiming for a currently trendy 'zone 2' low-exertion session.
The Fitbit Charge 6 has 41 exercise modes, covering everything from basics like walking and stair-climbing to golf and canoeing. However, these modes can only have so bespoke a feel because of the limited stats the band captures; you really feel the lack of an altimeter in the hiking and climbing modes, for example.
It does have one special new feature for the gym, though: the Fitbit Charge 6 can broadcast its heart rate data to gym equipment.
This feature is actually pretty common in enthusiast fitness watches, and uses either ANT+ or Bluetooth for the transmission. Fitbit uses Bluetooth, but unfortunately it's a locked-down system that requires active support. Not every platform that supports, for example, HR chest straps, will work with it.
Fitbit says "the latest models of iFit, Nordictrack, Peloton, Concept2, and Strava" are all on the list. It reportedly doesn't work with Zwift yet, which is a shame.
Fitbit Premium is further proof the Fitbit Charge 6 is more at home in a gym than out on the road. This paid service ($9.99 / £9.99 / AU$15.49) a month provides loads of video workout sessions, and mindfulness ones too. It's pretty similar to Apple Fitness+ and, as you'd hope, it shows your heart rate stats on-screen as the workout progresses. It's a neat service, and thankfully has Cast support, to let you see the feed on a TV rather than having to prop up your phone somewhere visible.
Fitbit Premium also unlocks a few additional stats, like your sleep profile and Daily Readiness. The former links your sleep style to an animal (tortoise, hedgehog and dolphin among them) after you've tracked sleep for 14 days. Readiness estimates how ready you are for a workout, a classic feature of a higher-end fitness wearable.
Is Premium worth it? You can decide for yourself, as the Fitbit Charge 6 comes with a 6-month free trial, or read our Fitbit Premium review and our guide to the best fitness apps.
Features score: 4/5
Fitbit Charge 6: Should I buy?
Buy it if…
You want a feature-packed wearable
Fitbit's Charge series devices are petite, light and unobtrusive, but have some features typically found in larger, more expensive, wearables. That's not just GPS, but also ECG, which checks for signs of heart problems.
You want a Pixel Watch lite
Switch on the always-on screen mode and the Charge 6 makes for a surprisingly great watch
You want different bands
As a Fitbit, you'll be able to buy a lot more accessories made for this model than other similar fitness bands from smaller names.
Don't buy it if…
You need a high-end fitness watch
The Fitbit Charge 6 has issues providing good heart rate results and a GPS connection at the same time. In some cases, the Fitbit Inspire 3 is almost as useful and costs a lot less.
You want an altimeter
The Charge 6 lacks one of our favourite passive tracking features how many stairs you climb in a day.
You don't want Premium

To get the very most out of this tracker, a Fitbit Premium sub is recommended. That's $9.99 a month. It's a good service (and you get a 6-month trial), but may be a turn-off for some.
Also consider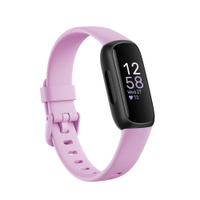 Fitbit Inspire 3
It's not quite as good-looking, and it doesn't have advanced features like the ECG reader. However, by lacking GPS it skirts around our main issue with the Charge 6. And it can still connect to a phone to take its location data.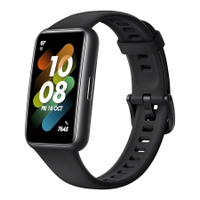 Huawei Band 7
Out in the wider world of fitness bands, take a look at the Huawei Band 7. These are much cheaper than the Fitbit Charge 6 and have lovely screens but, again, don't have baked-in GPS.
Andrew is a freelance journalist and has been writing and editing for some of the UK's top tech and lifestyle publications including TrustedReviews, Stuff, T3, TechRadar, Lifehacker and others.