Best fitness app 2023: Top apps for running, gym and working out at home
Best
Contributions from
published
The best fitness apps available right now
Best fitness app: Quick Menu
1. The list in brief
2. Best fitness app overall
3. Best for Android users
4. Best for iOS users
5. Best for content
6. Best for run coaching
7. Best for adventurers
8. How to choose
9. How we test
The best fitness apps can never be a "one-size-fits-all" solution, because by its nature, fitness is very personal.The term means different things to different people, ranging from aesthetics to strength, to being able to run a marathon faster than you could last year.
That makes picking the best fitness apps a challenge, and one we've solved by offering a spectrum of options to help you take your pick for the goals you have in mind. Looking to bulk up? Consider Fitbod, or Stronglifts. Ready to run? Strava may be for you. Looking for an array of guided workouts? Maybe Fitbit Premium or Apple Fitness Plus are ideal.
Whatever your goal, you'll find an option here to suit you. You might need additional kit, especially if you're focusing on a particular exercise like running, in which case you'd better check out our best running watch and best running shoes guides. If you're going to focus on hitting the gym, take a look at our best gym shoes list.
Below are our picks for the best fitness apps in 2023.
Lloyd Coombes is a freelance contributor from Essex, UK, with a passion for fitness and tech. He can be seen at TechRadar, iMore, Live Science and more on a regular basis, and enjoys weightlifting and middle-distance running.
The quick list
Want to get straight to the best fitness app for your needs? Use our quick round-up below to immediately find an app that fits your needs – and you can read more about it by jumping to our full write-ups and explanations using the links.
Fitbod
Best fitness app overall
Like a personal trainer in your pocket, Fitbod can build you workout plans for a variety of goals and disciplines, although it shines in the gym. A live service element keeps adding new features regularly.
Fitbit Premium
Best fitness app for Android users
With meal plans, mindfulness exercises, and that all-important Daily Readiness Score, Fitbit Premium is an easy recommendation for Fitbit users looking to take their fitness to the next level.
Apple Fitness Plus
The best workout app for Apple users
With a huge variety of guided workouts, Apple Fitness Plus is a great place to start something new - whether that's yoga, or training towards a specific running distance.
Peloton
Best for guided content
As you can probably guess, Peloton's app is ideal for anyone using the company's excellent spin bikes, with workouts that range from cardio to weights and plenty more. But its the library of slickly-produced content which stands tall.
Runna
Best fitness app for run coaching
Runna offers more running metrics than you'll know what to do with, with plenty of additional community features, too. Expect it to improve your pace and endurance at all distances.
Strava
Best fitness app for adventurers
Running, riding, hiking, skiing, swimming... if you're an outdoors person, especially runs and rides, Strava is the perfect app for you. Equal parts social network and fitness tracking app.
Best fitness app overall
The best fitness app for most people
Specifications
Available on:
iOS, Android
Price:
$12.99 / approximately £10 / AU$20 per month
Reasons to buy
+
Huge range of exercises
+
Caters to beginners and experienced users
+
Intuitive and impressive UI
Fitbod is an app that acts like a personal trainer in your pocket. Users set their goals, be that weight loss, powerlifting, and everything in between, and the app generates a workout plan based on the equipment you have in your gym - or even just with body weight if you're not signed up anywhere.
The best part about Fitbod is that it's continually adding new features, and while that does lead to the occasional bug, recent additions like a graph that shows your muscle strength over time are the kind of thing that sets it apart for those who enjoy picking up heavy weights.
Best for Android users
The best fitness app for Android and Fitbit users
Specifications
Available on:
iOS, Android
Price::
$9.99 / £7.99 / AU$15.49 per month
Reasons to buy
+
Easy to use
+
Loads of extra features
+
Great guided content
Reasons to avoid
-
Needs a Fitbit tracker to get most out of it
-
Premium monthly/yearly cost
As the name implies, Fitbit Premium is definitely better with one of the company's trackers, opening up a whole bunch of additions to the base experience.
From more advanced sleep tracking to workouts and mindfulness exercises, Fitbit Premium offers a little of everything. Its killer feature, however, is the Daily Readiness Score which helps pool all of your data into a single figure that shows just how fatigued you are, and whether you need to take a rest or not.
That's something that no other app on this list does better. However, you really need a Fitbit or a Google Pixel Watch to get a lot out of the metrics, and although FItbit is system-agnostic, its purchase by Google means it's slightly easier to invest in for Android users.
Read our full Fitbit Premium review
Best for iOS users
3. Apple Fitness Plus
The best fitness app for iOS users
Specifications
Price:
$9.99 / £9.99 / AU$14.99 per month
Reasons to buy
+
Sleek interface
+
A huge number of workout types
+
Slickly-produced guided content
Reasons to avoid
-
Apple only
-
Requires a watch to get full benefits
If you own an iPhone, chances are you've either tried Apple Fitness Plus or you've got a free trial waiting for you. Apple Fitness Plus is chock-full of guided content, from meditation, HIIT, and strength workouts to kickboxing, dance, yoga and more. Usable on an iPad, iPhone, or smart TV, it interfaces with your Apple Watch so you can see your vital stats on the screen as you train.
It's not just for people who want to work out at home, pandemic-style: since its launch, Fitness+ has pivoted to content that can prepare you for outdoor activity, with modules such as Yoga for Running or lower-body preparation for skiing.
Audio-only guided content, such as Time to Run and Time to Walk, can talk you through runs, transporting you to famous locations and hearing stories from celebrities such as Dolly Parton, Shawn Mendes and Ted Lasso star Rebecca Waddingham. It's an oustanding app, and well worth consideration if you're an existing Apple user.
Best for guided content
4. Peloton
The best fitness app for guided content
Specifications
Price:
$24 / £20 / $36 per month for highest tier
Available on:
iOS, Android, Peloton machines
Reasons to buy
+
1,000 hours of new content a month
+
Live classes
+
Variety of workout types
Reasons to avoid
-
Premium monthly price
-
Lots of workouts designed for expensive equipment
Peloton has changed. Once a byword for pandemic-era online spin classes, Peloton has come out the other side through a turbulent period in the company's history, to deliver a first-class fitness app.
Yes, the connected leaderboard-based workouts for the Peloton Bike, Peloton Tread, Peloton Guide and now Peloton Row are still the backbone of the company, but there's been a big push to allow users to take their workouts off-machine.
Hitting the usual mix of strength training, yoga, HIIT, and other mat-based workout options, Peloton (like Apple Fitness+) also has audio-based options for training outside. Peloton has a reliance on guided content locked behind certain equipment.to really get the best out of it (again, like Apple Fitness+) but the trainers are legitimate and the sense of community, once you're embedded in the cult-like following, is second to none.
Best for run coaching
The best fitness app for run coaching
Specifications
Price:
$17.99 / £15.99 / approx AU$30
Available on:
iOS, Android
Reasons to buy
+
Impressive stats and running analysis
+
Community features
+
Compatible with Apple, Garmin, COROS watches
If you're serious about running, then there's a good chance Runna can help you reach the next PB or distance target you've set yourself. While the app itself is pretty basic, it does offer access to a running-centric community and a huge amount of sophisticated coaching technology.
It's ideal for lapsed runners and newcomers, too, with an audio prompter for helping you pick up the pace, but experienced runners will love the more detailed running metrics offered here, too. Every week you also get a message from your coach, where they give you tips on factors such as technique and mobility.
Recommended additions to your workout include stretching periods, and Pace Prompter records your speed and tells you to slow down or speed up depending on your pace. It's definitely worth investigating before your next running event - after all, it's cheaper than a real running coach.
Best for adventurers
6. Strava
The best fitness app for runners, cyclists and adventurers
Specifications
Price:
$11.99 / £8.99 / AU$14.99 at premium tier
Available on:
iOS, Android
Reasons to buy
+
Free version is excellent
+
Great social features
+
Easy to use
Reasons to avoid
-
Unsuitable for strength training
Strava is part fitness app, part social media platform, but its addictive mix of plotting your running route by popularity, snatching segments from local leaders and earning the 'kudos' of your friends makes it one of the most popular apps in the world.
Its premium tier adds additional options like customized routes for your next run, topographical maps, extra metrics, and recovery exercises to help you run, cycle, ski, swim or paddlebaord more regularly and more safely. It's system-agnostic, so you can import your metrics from almost any watch into the app, but it can also estimate its own metrics too.
It's a great resource to get into the social side of running, with 'friendly' competition from friends and other users, and it's great to use for any outdoor pursuit.
How to choose the best fitness app for you
With so many options, it's tricky to settle on one fitness app that caters to all, especially as "fitness app" is such a broad church term. A cyclist, for example, isn't going to be using the same workout app as a gym-goer. Thankfully, you don't have to, and many certainly have strengths and weaknesses.
For example, while Strava can track your gym workouts through Apple's Fitness app, it'll struggle to give you useful information, as it won't record any data points beyond heart rate and calories burned. On the other hand, it's brilliant for running and cycling tracking, even in its free version.
Many of the apps on this list play nicely together, too, with the likes of Fitbod and Fitbit Premium able to pull data from Google and Apple. With that in mind, we'd recommend testing out one that seems to cater to your chosen discipline, even if just for the length of the free trial, in their free iterations to check you've got the right app for your device.
How we test fitness apps
When testing the best fitness apps, our reviewers use them over a period of multiple weeks, and we try the most common features the average user is likely to get to grips with.
Whether it's racking up the miles on foot or loading up weight in the gym, Techradar's experts test on multiple workout types, with different platforms including iOS, Android, Apple Watch, Wear OS, and more.
Get daily insight, inspiration and deals in your inbox
Get the hottest deals available in your inbox plus news, reviews, opinion, analysis and more from the TechRadar team.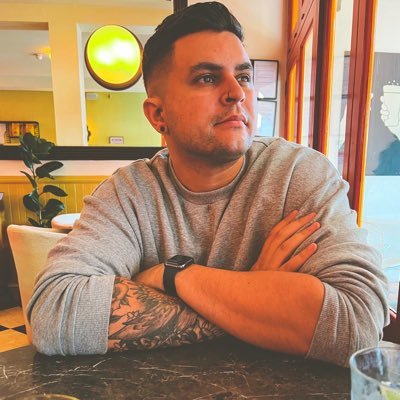 Lloyd Coombes is a freelance tech and fitness writer for TechRadar. He's an expert in all things Apple as well as Computer and Gaming tech, with previous works published on TopTenReviews, Space.com, and Live Science. You'll find him regularly testing the latest MacBook or iPhone, but he spends most of his time writing about video games at Dexerto.