A great running app to help you score a new PB and keep you motivated with statistics and even audio prompts to help you understand your pacing. More personalized audio cues and advice would make it the perfect running companion, so highly advanced runners should look elsewhere.
Pros
+

Personalized pace prompters

+

Detailed stat breakdowns

+

In-app running community
Cons
-

Very basic app layout

-

More personalized advice needed
Why you can trust TechRadar We spend hours testing every product or service we review, so you can be sure you're buying the best. Find out more about how we test.
Runna: One minute review
A running coach can be expensive, especially if you want them there every step of the way – so Runna's app, which launched in 2021, is like a cheaper alternative. Personalized to your running experience, because not all of us are training for a marathon and, like me, just want to achieve a good time on a 5K, it's a great motivational tool for getting you back into the habit, and pushing you that little bit further when you get lazy.
Setting your weekly goals, the app creates a plan to achieve your desired PB or helping you blast those miles if you're training for something bigger. The app isn't particularly slick-looking, but gives you the basic direction and stats you need, congratulating you on PBs, and providing you with an in-app community to chat about running. Some more personalized features would, however, be good to see in future versions.
I found the in-ear audio pace prompter really helpful as I completed my weekly runs and it was great to see how far I'd come as I progressed week by week. More audio advice would also be a plus, and any prompts on how I can stay on track when I either give up on a run or just haven't run in a while.
Runna: Specifications
Swipe to scroll horizontally
| | |
| --- | --- |
| Component | Value |
| OS | iOS, Android |
| Price | $17.99 / £15.99 / approx AU$30 |
| Pairs with device | Apple, COROS, Garmin watches |
| Guided content | Yes |
| Sleep tracking | No |
| Nutrition tracking | No |
| GPS | Yes, phone |
Runna: Price and availability
A running coach is probably going to cost you a little bit more than $17.99 / £15.99 per month (the app isn't listed in Australian dollars, but at the time of writing it's approximately AU$30), so you already feel as though you're getting your money's worth, especially if you're a consistent runner.
It's more expensive than other apps like Fitbit Premium in isolation, but also generally more affordable (at least when you consider six months to a year of usage) than some of the best running watches, which also feed information into your ear mid-run.
However, even though Fitbit Premium and Garmin Connect can give you personalized information on pacing and guided workouts, and you can use Runna with Apple, COROS and even the best Garmin watches, they certainly can't offer you contact time with an actual running coach.
The app is still in its infancy, so it's only going to get better and better.
Runna: Design
Basic but clear layout
Broken into tabs
Clear workout guides and performance stats
Well-designed but basic, the app has a clear layout and it's easy to move around in. When you first log in you'll be asked what your goal is. I choose to improve on my 5K running times, for example. To make it as personalized as possible, it also asks you to select your running level and how often you want to run a week, selecting days which could work for you.
Once you're set up it will show, via the 'training' tab, your personalized plan, giving you a week-by-week breakdown. At the top of your weekly plan clearly laid out is your plan overview and three other features, including clearly mapped functions to allow you to rearrange your week's runs, connect and share data with other apps, and manage your plan.
Every week you also get a message from your coach, where they give you tips on factors such as technique and mobility, while they also reference some of the other articles and videos on the app. After one run I did one of my coaches' 30-minute full-body stretches, and it definitely helped my sore legs the next day.
Each week, you'll also see the runs the coach has booked in for you and you can change the days if you need to. Clicking into each run they'll give you a detailed breakdown of targets to hit such as expected pace and timings, which is something most of us will appreciate.
Once you're ready to go, simply press on 'record workout' and off you run. Once you've started your running the 'activities' tab will give you a breakdown of your workouts and performance.
Runna: Features
Detailed running stats
Weekly plan
Community element
Runna gives you a personalized plan over a few weeks via the 'training' tab, with changes every week to help you increase your time. Each run is color-coded, showing you the distance you covered, moving time and average pace. Dig into the run by tapping it in-app to access a wealth of in-depth statistics.
The statistics for each run are broken down into laps, splits, pace and elevation. The laps also show you how fast or slow each kilometer or mile is compared to the previous, which is helpful to highlight any weak points in your running. I know my last two kilometers always get slower as I'm running out of energy, so I should slow down and aim to conserve energy in the first part of the run in order to increase speed in the second half. It would be great to see these types of personal tips in the app.
The app connects to Strava, automatically logging your run within the Strava app once connected, while other compatible devices include the best Apple watches, COROS and best Garmin watches. I'm a Fitbit user, so I'm hoping Runna is able to integrate with the Fitbit ecosystem soon. The app has also just launched a treadmill integration feature after their customers asked for it: the treadmill has to be a compatible Bluetooth treadmill, but it will work just like running outside: if connected to a compatible smart treadmill, you can even change your speed or incline via the app.
I really like the idea and execution of the community section, which can be found at the bottom of the page. It could be a replacement for Fitbit's old community features, Groups and Challenges, which have been axed despite massive protests from the Fitbit community. Just as you can imagine runners share their highs and lows when it comes to their running, allowing you to react and comment. Some runners ask some interesting questions, with the answers applicable to everyday running. The support section is also insightful, with guides on training for a goal, nutrition for runners and even injury management.
Runna: Performance
In-ear audio for pacing
Easy to follow
Personalized audio advice missing
The app is easy to navigate and I enjoyed how two runs were automatically set up for me every week. I didn't necessarily stick to the same days that the app planned for me, but getting the reminder notifications (which can be turned off) did help me.
If you haven't synced the app to a watch, like me, you'll have to click into the run you want to start and press record. The first couple of times I used it I just pressed record, so it didn't record it as one of my weekly runs, while another time I left it on in the background for six hours (easily done) so my stats and time were obviously completely off. Syncing to a watch via the
Once I finally got to grips with it I loved the Pace Prompter, which records your speed and tells you to slow down or speed up depending on your pace. I normally record my pace on my Fitbit but this was a good, in-ear, reminder when I was slacking or running a little too fast - and it really was like having a running coach in your pocket.
On my first 6K run, I was surprised to see that they started me on a slower pace than normal for the first 3K, but they gradually built my pace over the subsequent 3K, meaning it was a great warm-up for the harder training later. In running terms, a run in which the first half is slower than the second half is known as a 'negative split', and is a common strategy used to improve performance and win races.
Over the weeks the pacing got a little faster, while the interval training was a great addition to my workouts for general fitness and for helping me smash some PBs. I liked how the app also showed your PBs, whether it was from the full run or just a single kilometer segment
I'd like to see some other additions to the app, such as personalized advice when it comes to mid-run posture, ground contact time, and stretching before and after your run. I love Peloton's audio-only guided runs, and although they don't give you as much personalized coaching as Runna, the instructors talk to you throughout the run, giving you positive affirmations and advice on everything from warming up and nutrition through to running technique. As the app grows, it should take a more holistic view of running.
Runna: Scorecard
Swipe to scroll horizontally
| | | |
| --- | --- | --- |
| Category | Comment | Score |
| Value | More affordable than a running coach, and no need for a pricey device. | 4/5 |
| Design | Basic layout but great information and easy to navigate. | 4/5 |
| Features | Great use case and a really well-designed community hub. | 4.5/5 |
| Performance | In-ear audio to help pacing, and it did improve my 6K. | 4/5 |
Runna: Should I buy?
Buy it if...
You want to improve on a PB
The app helps you plan and execute your running goals.
You're training for a race
Runna will give you a detailed plan from 5k to a marathon, telling you how many miles you need to run each week and at what pace.
Motivation is lacking
With in-app reminders and weekly runs in the diary it's easy to follow and break your plan into manageable chunks.
Don't buy it if...
You don't like being told what to do
The pacer is quite consistent in your ear and if you're looking to get away from the pressure of timed races this is not for you.
If you need specific advice
If you're a seasoned runner and need very specific advice this app may not go far enough for you.
You don't own one of its paired devices
If you want to import smartwatch data, then you'll need an Apple, COROS or Garmin watch.
Also consider
Swipe to scroll horizontally
| | | | |
| --- | --- | --- | --- |
| Component | Runna | Fitbit Premium | Fitbod |
| OS | iOS, Android | iOS, Android | iOS, Android |
| Price | $17.99 / £15.99 / approx AU$30 per month | $79.99 / £79.99 / AU$124.99 per year. $9.99 / £7.99 / AU$15.49 per month | $12.99 / approximately £10 / AU$20 |
| Pairs with device | Apple, COROS, Garmin watches | Companion app available for trackers, built-in for Fitbit devices | Companion app available for Apple Watch |
| Guided content | Yes | Yes | Yes |
| Sleep tracking | No | Yes | No |
| Nutrition tracking | No | Yes | No |
| GPS | Yes, phone | Depends on Fitbit device | No |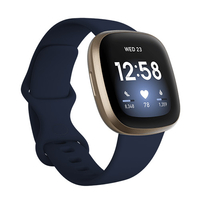 Fitbit Premium
Fitbit, when paired to a GPS-enabled device, gives lots of advanced running metrics and guidance. With sleep tracking, it can even better inform your recovery.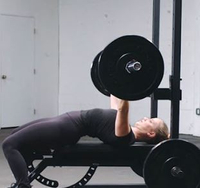 Fitbod
If you prefer gym-based or weightlifting workouts, Fitbod is one of the best fitness apps available.
Sarah is a freelance writer - writing across titles including Woman&Home, Fit&Well, TechRadar, the Independent and the BBC. She covers a variety of subjects, including trends in beauty, business and wellness - but her biggest passions are travel and fitness. She can normally be found trying out the latest fitness class or on a plane to an exotic destination. While she loves to combine the two - signing up to do hiking holidays in LA, intense boot camps in Bali - last year she went on her dream activity holiday: paddleboarding around deserted islands in Croatia.