Fitbit Premium is an ideal companion for your Fitbit device, and is worth checking out with the lengthy free trial if you already own a Fitbit. It can seem simple, but there's a wealth of detail under the surface. Stick with it, and the Daily Readiness Score can be a game-changer for your routine – even if Garmin's version is free.
Pros
+

Ideal for existing Fitbit device owners

+

Lengthy free trials

+

Excellent metrics
Cons
-

Expensive

-

Sometimes too simple for serious fitness fans
Why you can trust TechRadar We spend hours testing every product or service we review, so you can be sure you're buying the best. Find out more about how we test.
Fitbit Premium: One minute review
If you've ever picked up a Fitbit device, you'll know that the slimline bracelet design is still a bit of a marvel, offering a wealth of data about your body, its rhythms, and its overall health.
Fitbit Premium, in many ways, is just an extension of that idea. Fitbit Premium gives you more data to pull from when judging how to approach the day, challenges you to do better, and even offers you a bunch of workouts you can do from the comfort (and privacy) of your own home.
There are even recipes, making Fitbit Premium an all-in-one option for clearing those fitness goals, whether that's weight loss, training to get faster and fitter, or just getting a better night's sleep. The paywall may be a bit galling, but the value on offer here in terms of deep metric insight and the content from Fitbit and other apps means that, for us, it's worth the price of admission. especially if you're already an owner of one of the best Fitbits.
Fitbit Premium: Specifications
Swipe to scroll horizontally
| | |
| --- | --- |
| Component | Value |
| OS | iOS (Tested), Android available |
| Price | $79.99 / £79.99 / AU$124.99 per year. $9.99 / £7.99 / AU$15.49 per month |
| Pairs with device | Pairs with phone, companion app available for trackers, built-in for Fitbit devices |
| Guided content | Yes, workouts and mindfulness |
| Sleep tracking | Yes |
| Food and water tracking | Water intake |
| GPS | Dependent on Fitbit device |
Fitbit Premium: Price and availability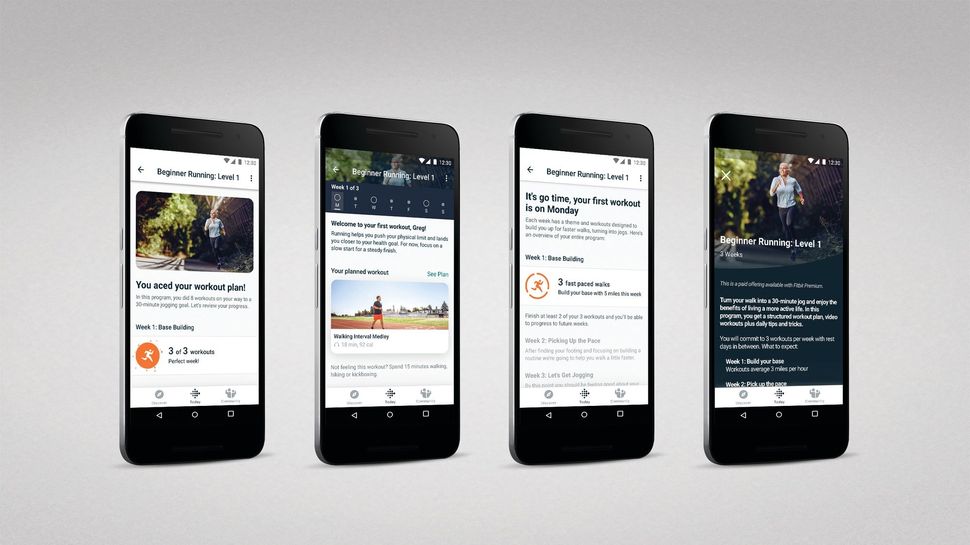 Fitbit Premium, as with many workout apps, will let you try before you buy - up to ninety days. which is an ideal window for seeing if it fits you. Otherwise, Premium costs : $79.99 / £79.99 / AU$124.99 per year. $9.99 / £7.99 / AU$15.49 per month.
If you buy a Fitbit device, it usually comes with six months included, although the Fitbit Inspire 2 can still be found with one year free. Considering some devices are as cheap as $50, it may be worth picking one up, snagging the trial, and passing the device to a friend once you're done, or selling it on.
It's worth remembering that while Fitbit Premium is designed to be used with a Fitbit device, it does offer plenty of functionality without one – not much that you can't get for free online with a bit of hard searching, but in a time in which the fitness industry is ripe with misinformation online, it's helpful to have the content all in one place here, and from a trusted source.
You'll naturally need a Fitbit or Google Pixel Watch to reap the benefits of seeing your health data though, or enjoying the Daily Readiness Score.
Fitbit Premium: Design
Content neatly laid out
Discover and Premium tabs
Really requires a Fitbit device
Once you're subscribed to Fitbit Premium, you'll see a whole host of options appear within the Fitbit app. It's hard not to miss the additional features, with the app bursting with excitement to show you what it can do when you enter the Discover tab or the Premium tab.
There you'll find all of your premium benefits laid out in one easy location. Fitbit Premium naturally wants to link to a Fitbit device so that it can grab data points, but you'll also be able to access recipes, mindfulness activities, and much more just on your phone.
That means a Fitbit on your wrist isn't a prerequisite to access the guided workouts, recipes, mindfulness features and so on, but you'll naturally want one to get more from the subscription. That all-important Daily Readiness Score, for example, needs you to be wearing a Fitbit for activity and sleep tracking.
Still, if you do own one, there's a little something for everyone. Between workout plans to help you get fitter, meal ideas to make you healthier, and much more, it's easy to find something to justify the monthly cost – or not, if you're using the free trial included with a device.
Fitbit Premium: Features
Activity and Sleep logs
Curated workouts and recipes
Content from other wellness apps
Fitbit devices can track your activity and sleep, but Fitbit Premium unlocks additional options at the end of the spectrum that feel a little like supercharging your fitness tracker. Of course, it's a little grating that your fitness tracker's capabilities are locked behind an additional paywall – but Fitbit devices aren't usually too expensive, and Premium does offer you a lot for your money here.
The majority of Fitbit Premium's additional features fold into the big feature that sets it apart from the competition – the Daily Readiness Score. Taking into account your exercise history, sleep pattern, and much more, the score tells you how advisable activity is. Garmin offers something similar with its Training Readiness score metric, but Google, Apple, and Samsung are lacking in specific recovery metrics.
Fitbit Premium users can also expect a host of curated workouts from Fitbit's own trainers as well as household names (well, at least in the fitness industry) such as Les Mills or Aaptiv. These can be focused on set muscle groups for the gym or resistance-based home workouts, cardio-focused HIIT sessions, or training plans for specific goals like Couch to 5K. Other content includes guided meditations, soundscapes, and sleep stories from popular apps like Calm and Breethe, making Fitbit Premium a bit of a roundup of other wellness apps' best features.
Fitbit Premium can offer a series of challenges across all aspects, even challenging you to grab more sleep or race against friends through asynchronous contests. However, it's important to know the community Challenges feature is being removed in an upcoming redesign of the app, so don't expect this social element to stick around. You will still be able to see some of your Fitbit friends' progress and workouts completed in the 'You' tab, but Groups and Challenges are out, as are Adventures.
While Fitbit's basic sleep tracking functionality will let users know how long they slept, Fitbit Premium adds sleep stages and guided bedtime routines to help maximize your rest at night.
Fitbit Premium: Performance
Can run on any OS
Imports into both Google and Apple Health apps
Good quality information
A lot of the performance aspect of Fitbits will really depend on which Fitbit device you're using, if at all. However, if you're using a GPS-enabled device such as the Fitbit Charge 5 or Google Pixel Watch, your runs and cycling workouts can access more sophisticated route and speed data in line with other apps such as Garmin Connect, although not quite in as much detail as its top-end best running watch versions.
In our Fitbit Charge 5 review, sleep tracking – the measurement of light, deep and REM sleep – was comparable to our top sleep tracker, the Oura Ring Generation 3, and of course, sleep feeds into your Daily Readiness score without you having to do any extra work in-app.
Skin temperature variation, heart rate variability, blood oxygen saturation, breathing rate and more are available to most newer Fitbit device users and fed back to you via the health Metrics dashboard, and automatically incorporated into your Readiness score. The fact that it's all done for you and the data is presented in friendly graphs and round numbers is what makes Fitbit Premium so appealing to fitness beginners.
It's useful to compare Fitbit Premium's performance to another of its closest rivals, Apple Fitness Plus. In many ways, Apple Fitness Plus is the most analogous comparison point to Fitbit Premium - albeit Apple's is more expensive and the Apple Watch is very dependent on an iPhone, making it essentially exclusive to Apple users.
That gives Fitbit Premium an advantage since it's platform agnostic, but with Apple's ownership of the hardware and software stack, Fitbit can only ever offer a third-party app. However, Fitbit's information can feed directly into either Apple or Google health apps, and if you're using a Pixel Watch, Fitbit comes as standard.
Fitbit Premium: Scorecard
Swipe to scroll horizontally
| | | |
| --- | --- | --- |
| Category | Comment | Score |
| Value | Fitbit offers tremendous value for money given the huge number of features included | 5/5 |
| Design | Fitbit Premium is well laid out in the Fitbit app, with glanceable data available throughout the day. | 4/5 |
| Features | Fitbit Premium offers a lot of features, targeting exercise, recovery, diet, and mental health among others. | 5/5 |
| Performance | Fitbit won't necessarily directly push your fitness to new heights, but it does give you the tools to raise your limit.. | 4/5 |
Fitbit Premium: Should I buy?
Buy it if...
You want to lose weight
If you don't know where to start, Premium has tons of guided content.
You're easing yourself into a new fitness routine
Knowledge is power. Fitbit Premium can tell you all about your workouts, recovery, and when you're ready to hit the gym again.
You want something to shake up your plan
Bored of the same workouts and healthy salads? Fitbit offers a raft of options for new workouts, mindfulness exercises and recipes.
Don't buy it if...
You're not using a Fitbit device
You're not going to get the most out of Premium without a compatible tracker.
You already know what you're doing
If you're a seasoned gym-goer, already subscribe to mindfulness apps and have books full of healthy recipes, this might not be for you.
You don't want to pay
There are other services such as Garmin Connect which offer similar services attached to other watches, without the monthly price tag.
Also Consider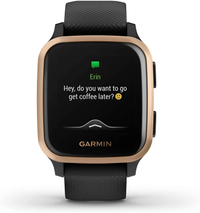 Garmin Connect
If you prefer Garmins to Fitbits, you might also prefer Garmin's comprehensive (and free!) app.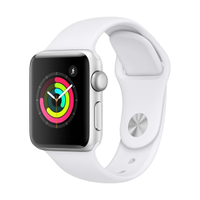 Apple Fitness Plus
Apple's premium service featuring loads of training and mindfulness content.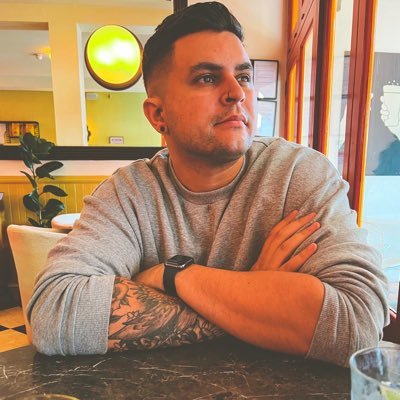 Lloyd Coombes is a freelance tech and fitness writer for TechRadar. He's an expert in all things Apple as well as Computer and Gaming tech, with previous works published on TopTenReviews, Space.com, and Live Science. You'll find him regularly testing the latest MacBook or iPhone, but he spends most of his time writing about video games at Dexerto.