The best fitness trackers 2023: Get active with these ace wellness devices
The best fitness trackers to count steps, keep track of calories burned and monitor heart rate, from Fitbit to Amazfit
VERDICT
REASONS TO BUY
REASONS TO AVOID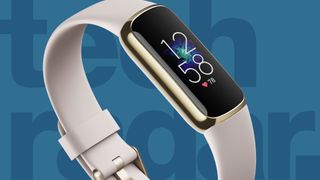 (Image credit: Fitbit / Future)
The best fitness trackers are a simple, accessible fitness tool that can give you plenty of information about your health, track your workouts, and nudge you towards a healthier lifestyle. If you're looking to get fit in 2023, it's one of the best investments you can make in yourself.
These bands track metrics such as sleep, steps, calories expended, and log your workouts. Once your data is measured they can start to give you a better picture of your overall health and fitness, allowing you to tweak your habits to more positive ones. All fitness trackers are different, but there are some basic requirements to look for, including long battery life, on-wrist comfort, built-in GPS, and the ability to track your fitness and monitor your heart rate.
Of course, depending on your budget some fitness trackers may be more advanced than the cheaper versions, so you may find yourself picking which features are the most important to you. Most of the best smartwatches and all of the best running watches contain fitness tracking hardware, but are often more expensive than the simpler band-style trackers. Check our fitness tracker vs smartwatch guide to find out the difference.
Of course, the other important aspect when choosing the best fitness tracker for you is style. How they look on your wrist is important, and most come in a slim design, but others pack a bigger clock face and more buttons. Some are even less obtrusive, such as the Oura smart ring designed to passively monitor sleep.
We've done the workouts and put them all through rigorous testing - to figure out how well they perform, how their metrics help our overall health journey, and also how long their batteries last. From the most expensive models to budget fitness trackers, here are the best on the market.
The best fitness trackers 2023
Why you can trust TechRadar We spend hours testing every product or service we review, so you can be sure you're buying the best. Find out more about how we test.
The best overall fitness tracker for comfort, style, and accuracy
Specifications
Battery life:
Up to 7 days
Compatibility:
Android/iOS
Reasons to buy
+
Bright AMOLED display
+
Slim, stylish design
+
Excellent heart rate tracking
The Fitbit Luxe is our number one fitness tracker thanks to its excellent health monitoring tools, stylish design, and the strength of the fantastic Fitbit app that works alongside it.
The Luxe tracks everyday activity, sleep, heart rate, respiration and workouts. When we put it to the test, we were particularly impressed by its heart rate monitoring accuracy, which was on par with much more expensive running watches. Your daily data is presented on a super-sharp color AMOLED display, which offers lots of detail in a very small space. That means less scrolling, which is always a win in our books.
The Luxe is also Fitbit's best-looking fitness tracker to date, with a stainless steel case and buckle and a choice of either a soft silicone band or a gold-toned stainless steel bracelet. In our tests, it was comfortable to wear all day and night, allowing us to build a complete picture of our activity and sleeping habits.
Fitness trackers work best when worn every day, so they can build up a full picture of your habits and lifestyle, and the Luxe is one that you'll genuinely want to. There's no onboard GPS; instead, the Luxe needs a connection to your phone, which is its only real drawback. If that's a deal-breaker for you, the slightly pricier Fitbit Charge 5 would be a better choice.
Read our full Fitbit Luxe review
The best budget fitness tracker for aerobic workouts
Specifications
Battery life:
14 days standby
Compatibility:
Android/iOS
Reasons to buy
+
Two-week battery life
+
Good looking color screen
Reasons to avoid
-
GPS can be slow to lock
-
No breathing exercises
This is one of the best fitness trackers you can buy if you're on a strict budget, costing around the same as the Garmin Vivosport 4 below, and it has impressive specs considering how much it costs. The Huawei Band 3 Pro comes with GPS, making it a good choice for outdoor activities, and it is also suitable for use in the pool thanks to its water-resistant design and dedicated swimming mode.
In our tests, we found the color display easily readable even in direct sunlight, allowing you to check your workout stats at a glance, and the heart rate monitor proved accurate, giving results comparable with a much more expensive dedicated sports watch (something that's incredibly helpful for interval training).
The GPS could be quicker at locking on (Garmin devices perform better in our experience, no doubt due to the company's long investment in location tracking), but once it established a connection, it proved accurate even in built-up areas. If you're looking for an affordable entry-level device for your first foray into the world of fitness tracking, the Band 3 Pro should be on your shortlist.
Read our full Huawei Band 3 Pro review
The best premium fitness tracker to wear on your finger
Specifications
Compatibility:
Android/iOS
Reasons to buy
+
Accurate 24/7 heart rate tracking
+
Impressive sleep monitoring
+
Stats clearly presented
Reasons to avoid
-
More expensive than a watch
-
Not all features released
The Oura smart ring is a unique fitness tracker that slips onto your finger, where it's able to take much more accurate measurements of heart rate and blood oxygen saturation than a device worn on your wrist. The newest version, released in late 2021, has an upgraded optical heart rate sensor that tracks your pulse 24/7, allowing you to see exactly how it varies throughout the day.
There are also seven new sensors to track skin temperature and tell you whether it's within normal limits, plus an improved sleep-tracking algorithm without compromising weight or battery life. In our tests, we found it an intuitive device that presented data in neat ways, such as restorative time. It's great for a holistic overview of your health: however, it's not the sort of tracker you want to monitor dedicated workouts such as runs and gym sessions.
The main downside of the Oura smart ring is its price; plus, Oura introduced a subscription service, which gives access to extra tools and insights for a monthly fee. Only the upside, you get six months free when you buy the ring, and anyone upgrading from the second-gen version gets a lifetime membership for free.
Read our full Oura (Generation 3) review
The best fitness tracker for runners and cyclists
Specifications
Battery life:
Up to 7 days
Compatibility:
Android/iOS
Reasons to buy
+
Bright, crisp AMOLED display
+
Onboard GPS chip
+
ECG app to detect arrhythmia
The Fitbit Charge 5 is a fitness tracker built with gym-goers in mind. It boasts onboard GPS so you can track walks, runs and bike rides without carrying your phone and start monitoring them automatically when it detects that you're on the move. It also has dedicated tracking modes for a wealth of indoor activities, from weightlifting to spinning, and you can pick your five favorites for quick access at the touch of a finger. Again, that means less time spent scrolling and more having fun working out.
There's also an EDA (electrodermal activity) sensor, which tracks changes in the conductivity of your skin as it's affected by adrenal activity. It's a novel way of keeping tabs on stress and was previously only found in the top-end Fitbit Sense.
The Charge 5 has an ECG app, which can monitor signs of atrial fibrillation. This was once only available on fully-fledged smartwatches like the Apple Watch, so it's great to see it on an affordable fitness tracker. It's all capped off with a bright, crisp color AMOLED display, a massive upgrade from the monochrome memory-in-pixel screen of the Charge 4.
The Fitbit Charge 5 isn't quite perfect (we particularly miss the ability to control our Spotify playlist from our wrist during a workout), but it's a top-notch fitness tracker and well worth considering if you're starting to take your exercise seriously.
Read our full Fitbit Charge 5 review
A super fitness tracker if you're on a tight budget
Specifications
Screen:
Yes, black and white
Compatibility:
Android/iOS
Reasons to buy
+
Stylish design
+
Excellent companion app
Reasons to avoid
-
Auto-pause feature doesn't work
-
Finicky interface
The Amazfit Bip has borrowed some design cues from the Apple Watch, but it's definitely a fitness tracker rather than a fully-fledged smartwatch. You won't be using it to manage your calendar or send emails, but it's packed with tons of features, including GPS, an accurate heart rate tracker, multi-sport tracking, sleep tracking, and estimated VO2 max so you can keep tabs on your fitness over time.
It's remarkably cheap, but Amazfit hasn't skimped on the components. It's light and tough, with an always-on display and excellent battery life (it can keep running for around a month between charges depending on how many workouts you log).
We also found it a piece of cake to use, and it gives the kind of in-depth fitness data you'd expect from a much more expensive device. It's not quite as slick as a Fitbit, and during our tests, we found that the auto-pause function didn't always work as intended, but that's a minor complaint and one that's compensated for by the watch's excellent performance elsewhere.
Read our full Amazfit Bip review
A great fitness tracker for monitoring restless sleep
Specifications
Screen:
Yes, color touchscreen
Compatibility:
Android/iOS
Reasons to buy
+
Accurate sleep tracking
+
Cheaper than a Fitbit
Reasons to avoid
-
Notifications temperamental
-
Screen sometimes unresponsive
The Honor Band 5 is one of the cheapest fitness trackers you can buy and still manages to deliver an impressive set of features to monitor your everyday health and well-being. One of the most useful features is sleep tracking, which not only monitors your sleep stages throughout the night, as many fitness trackers do but also gives you practical advice to maximize your sleep time.
This step tracker produced almost identical results to a more expensive Fitbit device, and there are dedicated workout modes for walking, running, cycling, cross-training, rowing, and swimming. You won't receive as much data as you would from a Garmin device, but you'll see your time, distance, speed and heart rate stats clearly presented in the mobile app once you're done.
As you'd expect from a budget fitness tracker, there's no onboard GPS for monitoring your location during outdoor cardio workouts. We also found that its screen was sometimes a little laggy compared to higher-end devices, not responding quite so quickly to taps and swipes, but at this price, it's hard to complain.
Read our full Honor Band 5 review
The ideal fitness tracker if you want to make small lifestyle changes
Specifications
Compatibility:
Android/iOS
Reasons to buy
+
Feature-packed
+
Light and comfortable to wear
+
Works with external sensors
Reasons to avoid
-
Slightly archaic watch UI
-
Lower quality screen than Venu
The Venu Sq is packing all the core sensors of its round sibling, the excellent Garmin Venu, which includes built-in GPS, a heart rate monitor and also includes a very on-trend Pulse Ox (blood oxygen) sensor. There are dedicated running, cycling and swimming modes to make it a solid sports tracking companion, though we found that picking up a GPS signal was a little on the sluggish side.
It doesn't scrimp on smartwatch features, either. The music edition offers a built-in music player, and all versions offer contactless payments and access to Garmin's Connect IQ store to download apps and watch faces. What you really miss out on from the main Venu is that more impressive AMOLED display, animated workouts to follow on the watch and an altimeter to track your elevation. If you can live without those features, then the Venu SQ should be a decent sporty smartwatch companion.
Read our full Garmin Venu Sq review
The ideal fitness tracker if you want to make small lifestyle changes
Specifications
Compatibility:
Android/iOS
Reasons to buy
+
Sleek design
+
Particularly easy to use
+
Over a week battery life
Reasons to avoid
-
No onboard GPS
-
Monochrome display
If you're aiming to develop healthier habits and want a device that will give you a gentle nudge to get there, the Fitbit Inspire 3 could be the best fitness tracker for you. It's not overly complex, but has all the essential features to keep you moving and motivated and is extremely simple to use.
It can be detached completely from the band and clipped onto your clothes (with a clip sold separately) if you're doing an activity like boxing, where your wrist needs to be covered. It will monitor your activity and heart rate all day, using the Active Zone Minutes to dictate how much overall activity you're getting in any given day or week.
It'll also provide haptic alerts when you hit your goals, and features an updated sensor array. There are over 20 workout modes, and several will start tracking automatically when the fitness tracker detects that you've begun exercising.
All your data is collected in the extremely user-friendly Fitbit app, where you can see patterns over time, set new targets and the band even includes six months of Fitbit Premium. There's no onboard GPS for mapping out runs, but the Inspire 3 is cheap, a pleasure to use and ideal for beginners.
Read our full Fitbit Inspire 3 review
A fitness tracker that's great if you struggle with small screens
Specifications
Screen:
Yes, color touchscreen
Battery life:
Up to 14 days
Compatibility:
Android/iOS
Reasons to buy
+
Cheaper than most
+
Slimline design
Reasons to avoid
-
Auto-tracking is finnicky
-
Only connected GPS
The latest addition to Xiaomi's rapidly expanding line of excellent fitness trackers, the Xiaomi Mi Smart Band 6 is super affordable and packed with many features you'd expect to find on a much more expensive device.
Not only does it monitor steps, heart rate, and workouts, but it also offers a pulse oximeter for tracking blood oxygen saturation, plus all-day stress tracking. This is measured by monitoring heart rate variability, which is less sophisticated than the EDA scanning used by the Fitbit Charge 5 but still works well for monitoring trends.
The display is super bright, and in our tests, we found it very responsive to even the lightest of touches. If you sometimes struggle to make your data on small screens, the OLED technology used here makes a world of difference.
It's a shame there's no onboard GPS for tracking runs, walks and bike rides. Like many budget-friendly fitness trackers, it piggybacks on your phone's positioning system, but it means you can't leave your handset at home when working out. Otherwise, this is one of the best fitness trackers around if you're looking for something slim and light.
Read our full Xiaomi Mi Smart Band 6 review
How to choose the best fitness tracker for you
When choosing a fitness tracker, you must consider what type of activity you enjoy most. If you're primarily interested in getting outdoors and walking more, you can get away with picking up a more affordable watch that doesn't offer GPS tracking. If, however, you're getting into cycling or running, a device like the Fitbit Charge 5, with its built-in GPS module, would be a better choice to track your route and speed accurately.
Next, just how much detail do you want? Some fitness trackers (like the Charge 5) give you a vast array of stats with detailed analysis, while others (such as the Xiaomi Mi Smart Band 6) keep things uncomplicated.
Then there's the matter of personal style. As we've already mentioned, a fitness tracker works best when you wear it all day and night, so it's not frivolous to think about how it looks. If you already have a favorite watch that you don't want to stop wearing, the Oura smart ring is a good alternative and is so light and compact you'll forget you're even wearing it.
Screen size and resolution are a consideration too. If you sometimes struggle to make out the text on a small screen, it might be worth investing in a fitness tracker with an AMOLED display, which is clearer and emits more light than the typical memory-in-pixel (MiP) screen used by many cheaper devices.
What is a fitness tracker?
A fitness tracker is a device (typically a wristband, as smartwatches like the Fitbit Sense 2 are generally counted as watches rather than trackers) that monitors statistics such as your heart rate, the number of steps you take each day, and how long you spend working out. Most fitness trackers have several dedicated modes for recording different forms of exercise, and some also have GPS for tracking your location during runs, walks and bike rides. Most fitness trackers also monitor how long you spend sleeping, and in each sleep stage.
All this data is sent to an app on your smartphone, where you can track changes over time. Most apps give you virtual 'awards' for achieving particular goals, such as taking 10,000 steps per day or going to bed on time.
What is the best fitness tracker in 2022?
Right now, the Fitbit Luxe is our top-rated fitness tracker. It's slim, lightweight and attractive enough to wear around the clock, giving you a fully rounded picture of your health. It also has a high-res display that shows fitness data in impressive detail, plus remarkably accurate heart rate monitoring to track your workout intensity.
Why do you need a fitness tracker?
It can be tough to break old habits and develop new ones, and a fitness tracker can help give you the encouragement you need. Tracking the number of steps you take each day and aiming for a particular target might be simple, but it can push you to make simple changes (like getting off the bus a stop earlier, or walking short distances rather than driving), which can add up to make a significant difference over time.
Which fitness trackers are most accurate?
Most modern fitness trackers do an excellent job in tracking heart rate, stress and sleep accurately. The latest Fitbit and Garmin fitness trackers, including the Fitbit Inspire 3, Fitbit Charge, Garmin Vivosmart 5 and Garmin Venu 2 Sq, have optical heart rate sensors that can keep up with quick changes in heart rate, and thanks to accompanying apps, they offer a slew of health and fitness features, too, to help you get and stay fit.
What makes a good fitness tracker?
A good fitness tracker is one that you'll wear every day and will help you build up a complete picture of your health. With that knowledge, you can start to make small tweaks that will help you sleep better, lower your resting heart rate, improve your fitness, and generally feel better.
How we test
When we test fitness trackers, we wear them all day and night to see how much data they gather, how accurate this data is and how comfortable they are to live with. Do they get in the way while you're writing, feel awkward while trying to sleep, or get itchy at the end of the day?
We also put them to the test with various workouts, including indoor cycling (to test the accuracy and responsiveness of each device's heart rate monitor) and running (to check GPS accuracy, where appropriate). We compare the results to those gathered using a reliable high-end sports watch – and sometimes we're pleasantly surprised. Visit TechRadar's How We Test page for more.