Editor's note: March 2023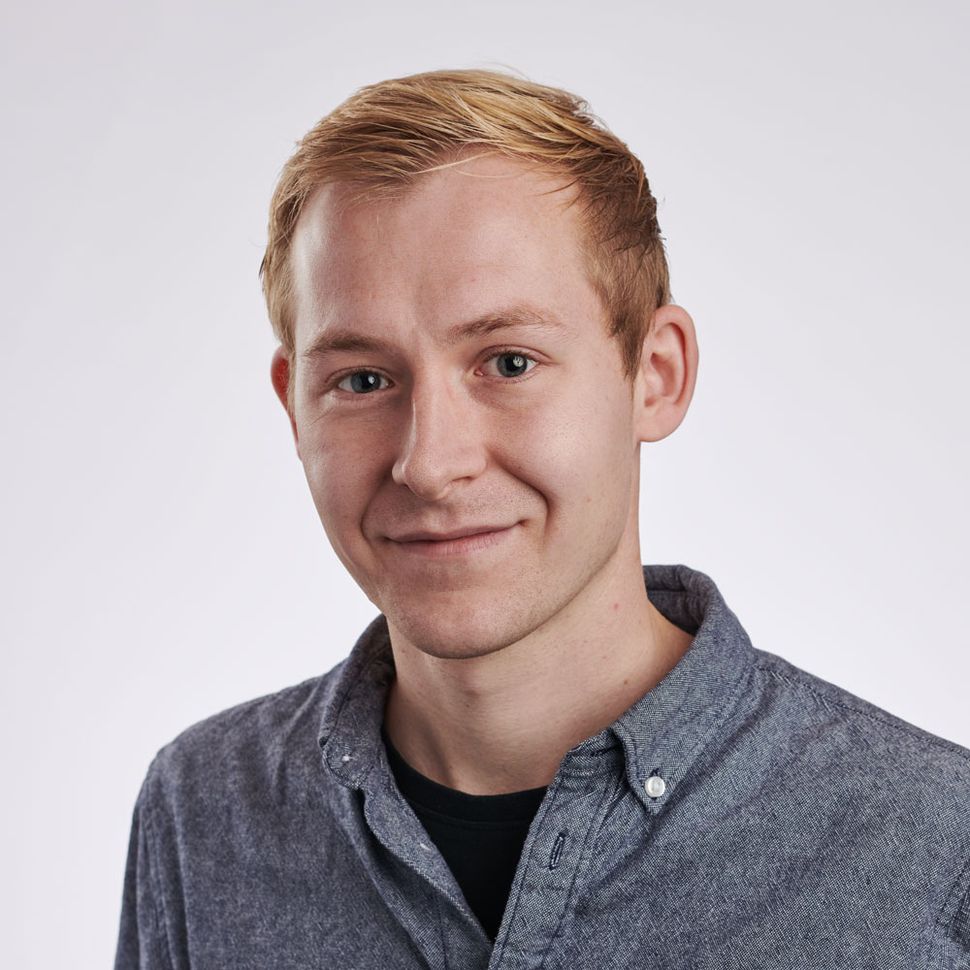 If you're looking for a device to get more movement into your life, a walking or under-desk treadmill is it. You don't have to work out hard all the time to get fitter: more "passive exercise" like simply walking and moving more throughout the day is a great way to start.
We're adding reviews to this guide all the time, but new under-desk treadmills are difficult to source and test for us at the moment. Still, there are bound to be some good deals on folding treadmills - this kind of big-ticket item always gets the major discounts, so do keep an eye on retailers such as Best Buy and Dick's Sporting Goods in the States. In the UK, check Sports Direct, Very and even Amazon for some great under-desk treadmill deals.
Matt Evans, Fitness and Wellbeing Editor
The best under-desk treadmills are excellent exercise solutions for fitness beginners, busy professionals and everyone in between. Whether you're looking to walk while in meetings or get your steps in while watching Netflix, if you struggle to find time in your day to work out, fitting more gentle exercise like walking into your life could be a great start to living a healthier life.
Often called walking treadmills, walkpads, or even lumped in with the term "treadmill desks", these under-desk treadmills are a convenient way to stay active even when you don't have a lot of time in your day. They will also help reduce the risks (and pains) of a sedentary lifestyle.
The best office chairs and the best gaming chairs focus on ergonomics and comfort, but they're not enough to get rid of the risks altogether. Research published in the American Journal of Public Health (opens in new tab) has found that sitting down an excessive amount – meaning more than eight hours a day – can increase the risk of premature death or the development of some chronic diseases by 10% to 20%. Walking is a low-impact, low-intensity exercise that can boost blood flow, improve cardiovascular health and burn calories.
There are several different types of under-desk treadmills to suit different needs. Most are slim enough to fit perfectly under the best standing desks at home, while others are more suited for professional environments. Either way, once you've got one, spending long hours at your desk is no longer an excuse not to get your steps in – especially since the best cheap fitness trackers can give us a nudge if we've been slumped over our keyboards or on our sofas for too long.
We've rounded up the best under-desk treadmills in this guide to help you find the right one. Some of them we've already reviewed, others we're still in the process of testing but have recommended based on user reviews and expert recommendations.
The best under-desk treadmills 2023
Why you can trust TechRadar We spend hours testing every product or service we review, so you can be sure you're buying the best. Find out more about how we test.
The Lifespan TR1200-DT3 Under Desk Treadmill is one of the most popular products from the Lifespan home working range, designed to support single users or small teams for sessions up to six hours. The TR1200-DT3 has six impact-absorbing shocks to help dampen noise while walking and has an automatic stop when you step off the device, providing both safety and a swiftly quiet environment for taking calls.
This walking treadmill is fully assembled out of the box and can fit under most standing desks. The control console is a little on the large side but enables the user to control the Lifespan TR1200-DT3 with a few button touches and will display all the ongoing fitness stats such as calories, steps and distance. Bluetooth connectivity is also available to upload results into the LifeSpan Active Track fitness app, and a port is located at the rear of the control console for charging devices such as phones.

The Lifespan TR1200-DT3 Under Desk Treadmill will support up to 350lbs in user weight. It also has two wheels located on the front of the device, which will allow the treadmill to be moved like a wheelbarrow.
Read our full Lifespan TR1200-DT3 review
The Bluefin Fitness Task 2.0 under-desk treadmill is a wallet-friendly, slim and small offering, more than worthy of inclusion in our best under-desk treadmill list. It's able to be assembled in a flash and can fit almost anywhere, even behind a sofa or in a cupboard, when not in use. You can fold up the collapsible riser to get a more standard treadmill shape, for many people, this won't be necessary: you can use it flat, essentially right out of the box.
In our full review, we mentioned how much we liked the belt: it's long and wide enough to walk and perform gentle jogging. However, with a top speed of eight kilometres an hour, it's not the most practical for people who are into hardcore running training. If you're looking to get additional movement into your day, whether you want to walk while taking meetings or watching TV in the evenings, and think the way to do it is a space-saving, budget-friendly walking treadmill, this is the model for you.
Read our full Bluefin Fitness Task 2.0 review
The Walkingpad C2 from Kingsmith, a division of Chinese electronics maker Xiaomi, is all about making the most out of limited space. Trapped in a small apartment? This folding treadmill is an ideal way to get your steps in and easily tucked away when not in use. The folding functions shorten the length of the machine, allowing you to stow it where other machines might be too long. Even flatter ones such as the Bluefin don't have this kind of space-saving capability.
The belt is made up of four layers of anti-skid, shock-cushioning and high-fibre material. The motor is fine for walking, although it's far from the most powerful treadmill we've ever used, being outshined by other treadmills higher up on this list.
It's far from a perfect machine, as it doesn't feel overly robust and the app isn't particularly user-friendly, but considering the price, it's a good little treadmill that might be an ideal way for you to increase your step count in meetings and in front of Netflix.
Read our full Walkingpad C2 review
Swipe to scroll horizontally
Top three under-desk treadmills: Specifications

| | | | |
| --- | --- | --- | --- |
| Component | Bluefin Fitness Task 2.0 | Lifespan TR1200 | Walkingpad C2 |
| Dimensions | 64 x 27 x 6 in. | 64 x 27 x 6 in. | 56.88 x 20.39 x 4.92in |
| Weight | 71.5lbs | 110lbs | 55lbs |
| Tread belt size | 15.7" W x 44.1" L | 20" W x 50" L | 16.5" W x 47" L |
| Max user weight | 264.6 lbs | 350lbs | 220lbs |
| Max Speed | 5 mph | 4 mph | 3.7 mph |
More of the best under-desk treadmills
The Inmovement Unsit Treadmill was also designed specifically for use in office spaces rather than gym environments, so you can expect a lot of features that focus on noise suppression and space utility. At just 42.9 dB while running at 2mph, this model is described as being 'library quiet' and is built wider than most other models on our list, which gives it 55% more usable space when working.

The treadmill can be controlled via a dial console that connects to your smartphone via an app, allowing for easy, one-touch changes. This app data can easily be transferred to other health-tracking apps such as Apple Health or Fitbit for anyone using another fitness ecosystem.

The Unsit Treadmill has a maximum weight capacity of 400 lbs and a lifetime guarantee on the frame (with a three-year warranty on parts), so this is built to last. It will also automatically switch off when no longer in use and will only activate if it registers a user that weighs over 70 lbs to prevent injury to pets or children. We've not been able to get a test unit in just yet, but third-party site treadmillreviewguru (opens in new tab) rates it highly with 4.5 stars.
The LifeSpan TR800 DT3 Treadmill is a fantastic option for anyone who already has a standing desk and is looking to introduce light exercise into their daily routine. The TR800 DT3 Treadmill can support up to 300 lbs in weight and features a quiet motor to prevent frustrating noises. The treadmill weighs in at 96 lbs but features two front-mounted wheels for easier movement around the home or office.

You won't be able to walk at an incline (which generally isn't recommended whilst working anyway), but the treadmill measures at just 60.5-inches in length and 26-inches in width, making this a compact choice that should fit snugly under any standing desk. The TR800 comes with the DT3 control console on your desk, displaying distance travelled, calories burned, steps taken and more. The Console also features a USB charging port for you to charge your mobile phone or similar devices. We've not been able to get a unit in to test, but treadmillreviewguru (opens in new tab) rates it three stars.
What to consider when choosing the best under-desk treadmill for you
One of the first considerations you need to consider when buying an under-desk treadmill is the space you have. If you have the capacity for a standing desk, especially in a large office space, you might consider a heavy-duty under-desk treadmill such as the iMovR Thermotread or one of the LifeSpan models.
On the other hand, if you're looking for a slim treadmill to store behind the sofa when not in use, you might be better off looking at the Sunny Walkstation Slim or another model like the Xiaomi WalkingPad (not listed in this guide).
Your second consideration should be price, which is closely tied to space, how much you intend to use the machine, and even your weight. Generally speaking, the more expensive the machine, the more punishment it will take.
Looking to jump on it for an hour or so a day to increase your steps in the evening? Get a cheaper model. Will you be using it consistently, every day? It could be worth spending more and opting for a heavier-duty model such as the Lifespan entries, which are more durable and have higher weight capacities.
Does price matter when buying an under-desk treadmill?
Yes – and no. Because the best under-desk treadmills only need to go a few miles an hour, they're not necessarily 'high performance' machines in the same way other treadmills are. So, if you're just buying a walking pad for home use and you're an individual of light-to-average weight, the Bluefin model would most likely fit the bill.
However, its best to check the weight restrictions on cheap machines. More expensive ones tend to be heavier-duty, and some of the very cheap entries like the Kingsmill tend to have a slender weight limit of 220lbs, or 100kgs. Heavier individuals looking to increase their step count and lose weight would benefit from a sturdier machine, which will also handle more intense workouts and come with better features as a couple of added bonuses.
How we test
We're walking (and running) on each treadmill for an extended period of time, testing it up to its top speed. We use both running shoes and flat-soled shoes to check comfort levels, as walking treadmills should have adequate cushioning for extended use with pretty much any footwear.
We're checking the response of the safety key, ensuring the treadmill halts in a timely manner in case of an emergency. We look at how responsive the remote is, and rate how easy the treadmill is to control from your desk.
We also check out any other features it might purport to have, such as Bluetooth capabilities, functions of the console, and dedicated interval workouts. Read more about how we test here.