The Garmin Epix Pro is an odd duck. It's an undoubtedly high-performing endurance watch that operates wonderfully, and the new widgets that debuted with the Pro work very well and got me thinking about my training in new ways. However, I can't help feeling that, apart from the torch, the whole thing could have easily been a software update.
Pros
+

Outstanding Garmin Fenix 7 base

+

New torch works well during night runs

+

Hill and Endurance scores are good
Cons
-

A very iterative update, so not for current Garmin owners

-

Relatively expensive
Why you can trust TechRadar We spend hours testing every product or service we review, so you can be sure you're buying the best. Find out more about how we test.
Garmin Epix Pro: One minute review
I've been wearing the Garmin Epix Pro for about three weeks now, and it's a phenomenal, premium-feeling Garmin watch. It's essentially an AMOLED-screened version of the Fenix 7 Pro, which is the Fenix 7 with the 7X Solar's LED torch and a few new exercise widgets.
It's a good watch by any measure, and experienced runners, riders, explorers and triathletes are sure to get their money's worth. The new Up Ahead feature is a good idea for serious trail runners, and the extremely accurate optical heart rate monitors are a nice plus, but the highlights on the software front are the new Hill and Endurance scores, great new metrics that get you thinking about exercise in new ways.
The AMOLED screen is virtually unchanged from the existing Epix line and still looks the business, a far cry from the battery-conserving MIP screen on the Fenix. Regardless, the battery serves well, even with the torch's red mode on for an hour with GPS, which was nice for street running at night. The Garmin Epix Pro is certainly worth considering if you're serious about outdoor fitness, and it'll happily go toe-to-toe with anything the Apple Watch Ultra can throw at it.
So why haven't I given it five stars? Well, maybe I've seen too many of the best Garmin watches at this point, but nothing here feels truly transformative. Those looking to upgrade from their old tired Forerunner 945 or their best Apple Watch to something top-of-the-line will love it, but it's unlikely to tempt existing Fenix or Epix users to trade in their old watch in favor of this one.
Garmin Epix Pro: Specifications
Swipe to scroll horizontally
| | |
| --- | --- |
| Component | Garmin Epix Pro (47mm) |
| Price | $899.99 / £829.99 / AU$$1,529 |
| Dimensions | 47 x 47 x 14.5 mm |
| Weight | 78g |
| Case/bezel | Fiber-reinforced polymer, steel rear cover, steel beze |
| Display | 416 x 416 px, AMOLED |
| GPS | GPS+Beidou+Glonass+Galileo+QZSS |
| Battery life | 16 days (42 hours GPS) |
| Connection | Bluetooth 5.2, ANT, Wi-Fi |
| Water resistant? | Yes, 10ATM |
Garmin Epix Pro: Price and availability
42mm and 47mm: $899.99 / £829.99 / AU$$1,529
51mm: $999.99 / £929.99 / $1,699
More expensive Sapphire glass versions also available
The Garmin Epix Pro is available in the US, UK and Australia in a variety of different materials and sizes. The Epix Pro comes in 42mm, 47mm and 51mm widths (we tested the middle-of-the-pack 47mm version). While the 47mm and 42mm models both cost $899.99 / £829.99 / AU$$1,529, the 51mm is more expensive at $999.99 / £929.99 / $1,699, as you're paying for not only a larger screen, but a beefier battery too.
All versions of the Epix Pro are available with both tough Corning Gorilla Glass and even tougher Sapphire crystal options. Naturally, the Sapphire crystal options are available at an additional premium: $100 / £100 / AU$150.
All this means you've got plenty of options to choose from even after you've settled on the Epix Pro over the Garmin Epix (Gen 2) or the Garmin Fenix 7. All are premium-priced offerings with premium price tags to match, pricing out those looking for a common-or-garden smartwatch.
And to be honest, that's fine: at this end of the spectrum, the Garmin Epix Pro is an advanced, professional-grade training tool. It's not badly priced by any means, but neither does it represent outstanding value.
Garmin Epix Pro: Design and display
AMOLED screen is great
Satisfyingly premium-feeling
New information and torch well-integrated
The Garmin Epix Pro, like the Epix Gen 2 before it, is designed to be extremely robust while remaining attractive, even if it is very much a 'rugged' watch, and conforms to Garmin's typical five-button conventions. A 'light' button at the top, when pressed and held down, activates a circular menu, at the top of which is the new torch functionality. 'Up' and 'Down' buttons allow you to call up and navigate your stack of widgets, providing a quick way to access your health information, and access other widgets such as your daily calendar, weather, and stock ticket. On the other side of the watch is the 'start/stop' button, which provides quick access to your favorite workouts, and a 'back' button which can also be pressed to trigger a lap during an endurance exercise. You can also use the touchscreen to navigate the watch instead, if you feel so inclined.
If you're familiar with Garmin watches, you'll be able to jump in and get started straight away; and even if this is your first Garmin watch, the tried-and-tested design is pretty intuitive, and it won't be long before using it becomes second nature. I'm glad, even all this time after Garmin incorporated touchscreen tech, that the buttons haven't gone anywhere, as they're infinitely easier to use mid-workout than fiddling around with the touchscreen. Gloved and wet workouts in particular, such as skiing, winter cycling and swimming, really benefit from button activations, and they're essential on premium fitness tools – even Apple figured this one out, and implemented the Action Button on the Apple Watch Ultra. You can adjust the intensity and modes of the aforementioned new flashlight using either control method.
Moving on to the construction, the fiber-reinforced polymer shell and stainless steel back and bezel feel satisfyingly hefty without being a drag on my wrist. I like the 47mm Epix Pro as a size; I could really feel the huge Garmin Enduro 2 with its 51mm case during hour-long runs, never mind the endurance events it's made for, so it's nice to have a premium running watch from Garmin with the option of smaller sizes. The AMOLED screen operates really well in practice, although it's virtually identical to the screen on the Epix Gen 2. It looks good, but still doesn't have that butter-smooth refresh rate you get on Apple and Samsung wearables, as the emphasis is still on battery life and function rather than screen aesthetics.

This is only an iterative update in many ways, with the notable exception of the new flashlight. As on the Fenix 7X, this is incorporated at the top of the casing, facing outwards at 90 degrees from your hand. It's a good design choice: when you raise your watch in the normal way, your flashlight is pointing forwards. Some brands use the watch face as a flashlight, which necessitates twisting your wrist at an awkward angle, or removing the watch entirely, to make use of it.
The other new features, the Hill and Endurance scores, are integrated as you'd expect on the menu of widgets available on-watch, with the options now appearing on Garmin Connect, too. I love Garmin Connect – it could be designed to be a little more beginner-friendly in nature, but it's by far the most comprehensive companion app around, is totally free, and comes with stacks of features, including pre-designed event training plans, advanced GPS tools, and helpful tips based on your watch's readings. It's half the reason I use Garmin watches day-to-day and blows competitors' apps out of the water.
Garmin Epix Pro: Features
All of Garmin's usual smarts
New Hill and Endurance scores
Multiple flashlight options
I won't be listing every feature the Garmin Epix Pro offers here due to the fact we covered so much of it in our original Garmin Epix (Gen 2) review, but suffice to say there's some new stuff on offer. Topographical maps features now offer real-time weather information, and updated heart rate sensors are said to increase accuracy thanks to a new set of "spacially diverse optical sensors", meaning they can cover more of what's happening beneath your skin to provide a more accurate picture of your heart rate.
The other new headline features are the flashlight and the two new software features: your Endurance score and Hill score. The Endurance score uses a variety of existing Garmin metrics, such as VO2 Max and training history, rolled into a single number to communicate how effective you're likely to be at endurance exercises such as steady-state running or cycling.
This is really useful for those training for distance events, as the individual metrics don't quite communicate how ready you are to go the distance. I enjoyed getting to grips with mine, although I was disappointed by just how low my Endurance score actually was once generated – serves me right for taking a month off running!
Hill score is a little different, calculating how effective you are at running on inclines. Garmin says the Hill score is "calculated by using a combination of fitness and performance data. Higher scores indicate more skillful ascent running. Your score is also classified from recreational to elite, relative to others of the same age and gender, ensuring the progress you see is personally meaningful." I love it as a feature; it's eminently usable, and it's even split into multiple sections – hill endurance, hill strength, and VO2 max – to help you understand how the hill score is calculated.
The flashlight works in the same way as on the Garmin Fenix 7X Solar, with four intensities of white light, multiple flashing patterns for signaling, and an infrared red light that won't dazzle, and which can be left on while you jog at night to keep you visible. I'm glad to see that it's not just a single, solid LED light that's been tacked on: real thought has been put into the use cases for this feature, and it works nicely as part of the overall package.
Elsewhere, there are a load of features we've not yet talked about that come as standard on the Fenix and Epix chassis. To start with there are Garmin's impressive GPS credentials, perhaps the best on any running watch, with the ability to create and run your own courses and view your route on the watch. PacePro, meanwhile, allows you to race against your previous times on these courses, charting your improvement in tangible ways.
Then you have sleep scores, VO2 max, notification functionalities, music control, onboard music storage, estimated race prediction times, maps for thousands of golf courses and ski resorts… everything you'd expect from a premium multisport outdoors watch. Expedition mode allows you to use maps and set waypoints, leaving GPS on across multiple days and turning other sensors off to divert power to the features you need. It's an all-in-one package that's perfect for runners, riders, orienteers and every outdoors enthusiast who can afford it.
Garmin Epix Pro: Performance
Battery performs as claimed
Hill score encouraged me to train in new ways
Maps a treat on AMOLED full-color screen
During my 30 days or so with the Garmin Epix Pro, I allowed the battery to drain all the way down twice. During that time I was wearing it near-constantly, training most nights of sleep and several runs a week. Each time, the battery lasted for around 11 days, which tracks quite well with Garmin's claims. The 47mm Epix Pro I tested is said to last for 16 days, or 42 hours life in GPS mode; so with GPS running workouts draining the battery, 11 days means the Garmin Epix Pro lives up to expectations.
The Epix Pro is a beast of a watch. Maps look great on the full-color AMOLED screen as you can see above, and I was able to create a simple 10K course on Garmin Connect and download it onto the watch, while TrackBack allows you to retrace your steps nicely. The GPS was highly accurate, comparable to within 0.2km of my Apple Watch Ultra, which I used as a baseline.
Most of my serious testing involved running, and just as expected, Garmin's metrics are best-in-class. Advanced running metrics include heart rate zones, running power (which used to require one of the best heart rate monitors to achieve), cadence in 'steps per minute', vertical oscillation, which tells you how much you bounce up and down while you run... I can't list them all here. But if you're a runner, this watch will tell you everything you could ever want to know.
The new Hill and Endurance scores helped me change my training and challenge myself in new ways. As I hadn't been running long distances as much as I was during marathon prep (obviously), it was quite a shock at first to see how low my Endurance score had become, and it encouraged me to take the time to do less 5K runs and more long-distance work. As the evening wore on during my long run, I switched the flashlight to the duller 'red' mode to ensure I was clearly visible, while in no danger of dazzling cars.
Likewise, Hill score encouraged me to try hill-sprinting for the first time in a very long time, to try and build up my uphill power. Two very different kinds of training there, pairing together to help you achieve all-round improvement.
The AMOLED screen was also a significant day-to-day improvement over the Fenix 7's dull MIP screen, especially when training at night. Even though it sacrifices battery life, the AMOLED screens on the Epix and Garmin Forerunner 265 offers far more visibility in dim light and darkness than the old MIP screens, even though they're easier on the eye and less 'screen-like' than the AMOLED option.
Garmin Epix Pro: Scorecard
Swipe to scroll horizontally
Garmin Epix Pro: Scorecard

| | | |
| --- | --- | --- |
| Category | Comment | Score |
| Value | Properly priced for a professional-grade, ultra-premium watch, but by no means a bargain for anyone else. | 3.5/5 |
| Design and display | Big and beefy but everything makes sense and is eminently usable, from the watch's taxonomy to the new flashlight. | 4.5/5 |
| Features | A smorgasbord of Garmin's best features, both new and old, make this watch a veritable powerhouse. | 5/5 |
| Performance | Performs as expected, with good battery life, phenomenal metrics and excellent visibility on the full-color screen. | 5/5 |
Garmin Epix Pro: Should I buy?
Buy it if...
You're a serious athlete
Need superior quality and state-of-the-art metrics? This running watch is for you.
You love the outdoors
With full-color maps and advanced GPS features, the Garmin Epix Pro is a top-flight adventure and orienteering buddy.
Money's no object
The Garmin Epix Pro is among the best outdoor watches ever made, but it's not cheap.
Don't buy it if...
You love exercising indoors
The Garmin Epix Pro will record gym, weightlifting and yoga workouts, but it'll be wasted on you if you're not running, cycling, swimming or hiking.
You're on a budget
If you have a spending limit, perhaps consider a slightly cheaper alternative such as the Garmin Forerunner 265 or Coros Pace 2.
You're just starting out
This is a watch for experienced, long-distance exercisers. It's frankly too much watch for me, and if you're not a regular exerciser, it'll be a waste of money.
Garmin Epix Pro: Also consider
Swipe to scroll horizontally
| | | | |
| --- | --- | --- | --- |
| Component | Garmin Epix Pro (47mm) | Garmin Fenix 7 Pro (47mm) | Apple Watch Ultra |
| Price | $899.99 / £829.99 / AU$$1,529 | $799 / £749.99 / AU$1,349 | $799 / £849 / AU$1,229 |
| Dimensions | 47 x 47 x 14.5 mm | 47 x 47 x 14.5 mm | 49 x 44 x 14.4mm |
| Weight | 78g | 78g | 63g |
| Case/bezel | Fiber-reinforced polymer, steel rear cover, steel beze | Polymer and stainless steel | Titanium, ceramic, sapphire crystal |
| Display | 416 x 416 px, AMOLED | 1.3-inch 260 x 260 MIP touchscreen | 1.93-inch 410 x 502 px OLED display |
| GPS | GPS, Beidou, Glonass, Galileo, QZSS | GPS, GLONASS, Galileo, Multi-Frequency | GPS, GLONASS, Galileo, QZSS, and BeiDou |
| Battery life | 16 days (42 hours GPS) | 22 days, 73 hours GPS, solar | Up to 36 hours |
| Connection | Bluetooth 5.2, ANT, Wi-Fi | Bluetooth 5.2, ANT+ and Wi-Fi | Bluetooth 5.3, Wi-Fi |
| Water resistant? | Yes, 10ATM | Yes, 10ATM | Row 9 - Cell 3 |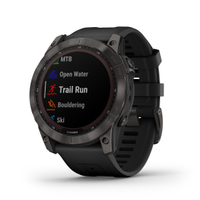 Garmin Fenix 7 Pro
The same great watch but slightly cheaper, without the improved AMOLED screen.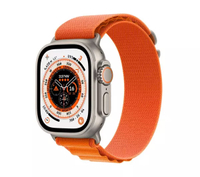 Apple Watch Ultra
Apple's offering to the outdoor watch space is incredible in every way, apart from that lower battery life.
First reviewed: July 2023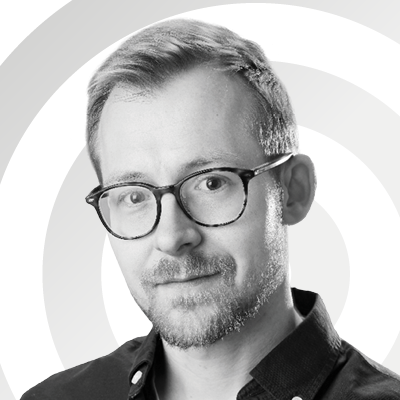 Fitness, Wellness, and Wearables Editor
Matt is TechRadar's expert on all things fitness, wellness and wearable tech. A former staffer at Men's Health, he holds a Master's Degree in journalism from Cardiff and has written for brands like Runner's World, Women's Health, Men's Fitness, LiveScience and Fit&Well on everything fitness tech, exercise, nutrition and mental wellbeing.
Matt's a keen runner, ex-kickboxer, not averse to the odd yoga flow, and insists everyone should stretch every morning. When he's not training or writing about health and fitness, he can be found reading doorstop-thick fantasy books with lots of fictional maps in them.