In 2018, the best PCs keep getting more and more advanced, but if you're looking to stay current, you'll need one of the best computers. Even if all you do is browse the internet, you can get slowed down by loading too many ads. That's why the best PCs are still better than smartphones and the best 2-in-1 laptops that some would say replaced them.
They're also easily upgradeable – you can easily keep the best PCs up to date. With the wide range of PC components on the market right now, you can have all the power that you could want. Feel free to slap in one of the best graphics cards if you want one of the best gaming PCs – the best PC games are just a 30-minute upgrade away.
Still, shopping for the best PC isn't quite as easy as it may sound. When we decided to put this list together, we had to acknowledge that the best PCs strike a balance between price and performance. So, after comprehensively testing, reviewing and ranking all the PCs on this list, we'll help you find which PC is right for you.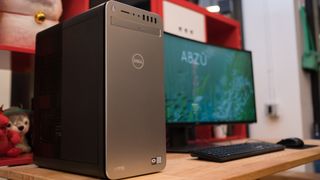 Best PC: Dell XPS Tower Special Edition
Don't be fooled, this mainstream machine is a gaming PC at heart
CPU: : Intel Core i5 – Core i7 | Graphics: : AMD Radeon RX 580 – Nvidia GeForce GTX 1080 | RAM: 8GB – 16GB | Storage: 256GB SSD; 1TB HDD – 512GB SSD; 2TB HDD
Compact, minimalist design
Full online customer support
Starting memory isn't ideal for VR
Lower graphical performance compared to rivals
For lack of a better word, the Dell XPS Tower Edition is stealthy. Looking quite similar to that old computer that your parents had hidden beneath the desk, this boring exterior belies an exciting array of components. Inside you'll find your choice of the latest in GPU tech, in addition to a blazing-fast 7th generation Intel CPU and a spacious hard drive and/or SSD. Now, the Special Edition is only available in the US, but our readers in the UK and Australia will still be able to buy the regular Dell XPS Tower and beef it up to the same level through Dell's configuration page.
Read the full review: Dell XPS Tower Special Edition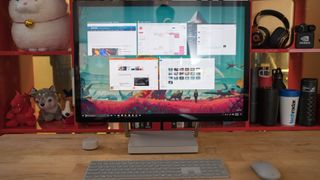 Best all-in-one PC: Microsoft Surface Studio
The art kid's dream computer in a metallic nutshell
CPU: : Intel Core i5 – i7 | Graphics: : Nvidia GeForce GTX 965M – 980M | RAM: : 8GB – 32GB | Storage: : 64GB SSD; 1TB HDD – 128GB SSD; 2TB HDD
The best digital drawing board
Impeccable build quality
All rearward ports
Pricey proposition for most
The Microsoft Surface Studio is one of the most bougie PCs on the market. It shakes up the all-in-one formula of putting all the components behind the screen, and instead moves everything to the base. The resulting device has one of the thinnest 28-inch PixelSense displays that puts even most 4K screens to shame. What's more, the fully articulating stand makes it an extremely flexible tool for work and play with Surface Pen support. All in all, the Surface Studio is an exceptional work of, and for, art.
Read the full review: Surface Studio
See more like this: The best all-in-one PCs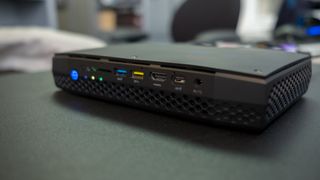 Best mini PC: Intel Hades Canyon NUC
Don't let its size fool you
CPU: Intel Core i7-8809G | Graphics: Radeon RX Vega M GH graphics (4GB HBM2 VRAM), Intel UHD Graphics 630 | RAM: N/A | Storage: N/A
Lots of ports
Easy to upgrade
Expensive
If you're looking for a great desktop experience, but don't have a lot of space, look no further than the Intel Hades Canyon NUC. In this tiny bare-bones PC, you have an insanely powerful 8th-generation Intel Core i7 processor, and discrete-class Radeon graphics – once you throw in some RAM and storage, you'll be able to conquer the best PC games without a care in the world. Sure, it can't really stand up against a full-sized desktop, but when space is short, or you'd rather just have a PC that looks like a set-top box – it's totally worth it.
Read the full review: Intel Hades Canyon NUC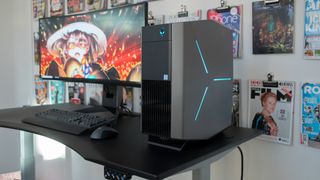 Best gaming PC: Alienware aurora R7
Great gaming performance without breaking the bank
CPU: Intel Core i7 8700K | Graphics: Nvidia GeForce GTX 1080 Ti | RAM: 32GB | Storage: 512GB M.2 PCIe NVMe SSD, 2TB HDD
Easy to upgrade
Distinct case design
Partially obstructed cooling
The Alienware Aurora R7 isn't just a great gaming PC, but it's one of the best PCs you can buy today. Not only does it feature fantastic performance with its 8th-generation Intel Core processor and GTX 10 series graphics, but this power is conveniently stored away in its compact chassis. It's even surprisingly affordable, considering the power on offer, and it's even easily upgradeable, despite its unique build. With the Aurora R7, Alienware continues its journey back to the top of the best PCs.
Read the full review: Alienware Aurora R7
See more like this: The best gaming PCs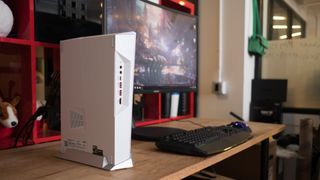 Best living room PC: MSI Trident 3
A slimline console-sized mini PC for your living room
CPU: Intel Core i5-7400 – i7-7700 | Graphics: Nvidia GeForce GTX 1050 Ti – 1060 | RAM: 8GB – 32GB DDR4 (2,400MHz) | Storage: 2TB HDD; 120GB SSD – 2TB HDD; 1TB SSD
Compact size
Silent and cool running
External 330W power brick
Positioned as a "console killer," the MSI Trident 3 looks a lot like an and , but it's a far more powerful PC that feels just right in your living room. Complete with all the ports you could ever dream of, the MSI Trident 3's advantages are clear. Still, in trying to be as thin and light as possible, the MSI Trident 3 comes equipped with a 330W external power supply brick, resembling some of the least attractive console designs.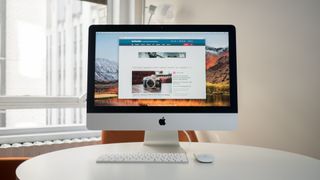 Best Mac: Apple iMac (2017)
A powerful, price-efficient (albeit old-hat) package
CPU: Intel Core i5 – i7 | Graphics: Intel Iris Plus Graphics 640 – AMD Radeon Pro 560 | RAM: 8GB – 32GB | Storage: 1TB HDD – 1TB SSD
Gorgeous 4K, P3 color display
Excellent value
Poor audio performance
Baffling mouse charging method
Apple doesn't exactly have a reputation for making budget-friendly, well, anything really, but the iMac is the best all-in-one PC for the money. In fact, the Surface Studio costs three times as much as the iMac to start – for hardware that's arguably weaker. And, while the iMac 2017 doesn't feature a touchscreen or an adjustable stand, the option for a 4K P3 wide color gamut display and 7th-generation Kaby Lake desktop processors make the 21.5-inch iMac not only beautiful, but timely too – even if it still hasn't been refreshed for 2018.
Read the full review: Apple iMac (2017)
See more like this: The best Macs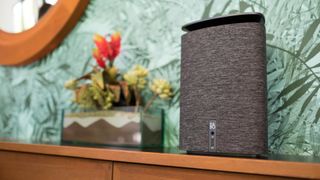 Best budget PC: HP Pavilion Wave
It's a prettier, if less-beefy, Mac Pro
CPU: Intel Core i3 – Intel Core i5 | Graphics: Intel HD Graphics 530 – AMD Radeon R9 M470 | RAM: 8GB | Storage: 1TB HDD
Unique, stylish cylindrical form factor
Clever and effective audio solution
No optical audio port
Unflattering specs
Though at first you might confuse it for a fabric-woven refresh, the HP Pavilion Wave is anything but. This compact Windows machine packs in 6th-generation Intel Core processors and optional discrete AMD graphics with a uniquely integrated Bang & Olufsen speaker. Wrapped in a handsome fabric exterior, this is the perfect PC to have on the desk, as it radiates crisp sound while you browse the web or watch movies.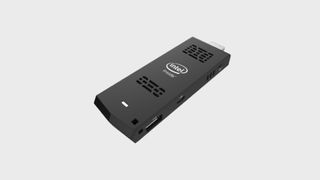 Best stick PC: Intel Compute Stick
The tiny computer that can
CPU: Intel Atom – Intel Core m5 | Graphics: : Intel HD Graphics – Intel HD Graphics 515 | RAM: 1GB – 4GB | Storage: 8GB-64GB eMMC
Wide CPU choices
Extremely portable design
Limited fan cooling
Limited RAM and storage
It may look like a thumb drive at first glance, but the Intel Core Compute Stick has more than meets the eye. It's actually a palm-sized PC that can plug into any screen with an HDMI input. It starts out with a lowly 1.33GHz Intel Atom cpu running Linux, but it is configurable up to an Intel Core m5 processor – which makes this one of the best PCs if you need to get some work done on the go, without having to haul around a laptop.
Gabe Carey has also contributed to this article