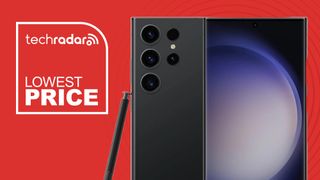 (Image credit: Future / Samsung)
After weeks of pre-Black Friday offers, Amazon has officially launched its bona fide Black Friday deals event, with savings now available on everything from cell phones and TVs to air fryers and robot vacuums.
We're tracking the best Black Friday phone deals on a dedicated page, but one particular Amazon phone deal is so good that it deserves its own spotlight: right now, the excellent Samsung Galaxy S23 Ultra is available for a record-low $899.99 (down from $1,199.99). If you're in the UK, the phone is now just £874 (down from £1,099.99).
Yes, you read that right: the Samsung Galaxy S23 Ultra – aka the best phone money can buy in 2023 – has never been cheaper. We've seen this phone's price fluctuate in recent months, but not even Samsung has dropped it below $900 / £900.
Incidentally, Best Buy is currently offering the same deal as Amazon in the US, so if stock runs low, you've got two chances to score the Galaxy S23 Ultra at a fraction of its eye-watering RRP ahead of Black Friday proper. UK shoppers, though, will have to hurry – at the time of writing, there are only eight Galaxy S23 Ultra units left in stock at Amazon.
Today's best Samsung Galaxy S23 Ultra deal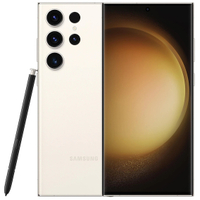 If you're a regular reader of TechRadar, you'll already know how highly we rate the Samsung Galaxy S23 Ultra. As mentioned, it currently ranks as our best phone overall, and it's indisputably the best camera phone, too.
We've highlighted a smattering of the Galaxy S23 Ultra's winning features in the deal block above, but if you need further convincing of this phone's technological prowess, TechRadar's Managing Editor for mobile computing, Roland Moore-Colyer, recently explained why he's on the hunt for a Samsung Galaxy S23 Ultra deal this Black Friday. Alternatively, check out our Samsung Galaxy S23 Ultra review for the full low-down.

Follow TechRadar on TikTok for news, reviews, unboxings, and hot Black Friday deals!
More Black Friday deals (US)
More Black Friday deals (UK)