Why I'm on the hunt for a Samsung Galaxy S23 deal this Black Friday
I've been writing about phones for years, and this is the one you should look out for this Black Friday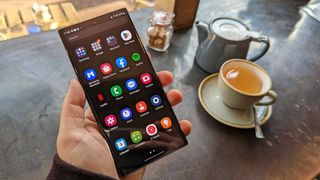 (Image credit: Future | Alex Walker-Todd)
The Black Friday deals period tends to favor discounts on tech such as laptops, TVs, and tablets, but it's still a good time to hunt for a new smartphone. And if I was to recommend a phone to look out for, it would be one of the Samsung Galaxy S23 models.
Right now there aren't a slew of deals to snap up, though the deals you'll find below shave a decent chunk off the phones. But I've been covering Black Friday deals for some time, and have seen prices of such flagship smartphones get sliced as Black Friday itself (taking place on November 24 this year) draws closer.
While the rather excellent Samsung Galaxy S23 is keenly priced for a flagship phone, it's still not exactly cheap. And going for the Galaxy S23 Ultra, which is one of the best phones around, will require parting with more than $1,000 / £1,000. So keeping an eye out for discounted prices on these phones from now until Cyber Monday (November 27) would be smart if you're in the market for a new phone.
So why the Galaxy S23 range and not others on the best Android phones list? Well, I feel the combination of specs, design, features, and software support make the Galaxy S23 phones very appealing. And the brilliant display of the Galaxy S23 Ultra complete with its S-Pen stylus makes for one of the best big-screened phones outside of the Galaxy Z Fold 5.
Each year the Galaxy flagship phones keep impressing me, even if their changes are more iterative these days. So I would be very confident that if you snapped one up for a great price, you'd not be disappointed. If the deals below don't win you over and you want to keep an eye on bigger discounts ahead of Black Friday proper, then check out our round-up of the best Black Friday phone deals in the US and the best Black Friday deals in the UK. Good hunting.
Follow TechRadar on TikTok for news, reviews, unboxings, and hot Black Friday deals!
Today's Samsung Galaxy S23 Black Friday deals
US Galaxy S23 Black Friday deals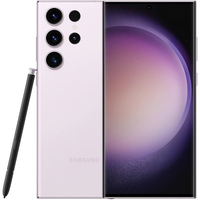 Samsung Galaxy S23 series: up to $800 off with a trade-in, plus Galaxy Buds Pro 2 for $49.99
Samsung's Black Friday deals on its flagship series of Galaxy S23 devices have arrived. Not only can you get a great trade-in rebate of up to $800 off ($600 on the Plus and S23), but you can also bundle in some high-end Galaxy Buds Pro 2 for as little as $50. The Buds alone are worth $230 at full price here so it's a useful bundle to have, and you can also get 50% off cases and battery packs at checkout if you want to add even more cheap accessories.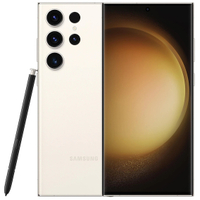 Samsung Galaxy S23 Ultra: was $1,199 now $1,107.99 at Amazon
Score yourself a fully unlocked Galaxy S23 Ultra with 256GB of storage for less in this early Black Friday deal. With a gorgeous display, powerful chipset, and outstanding cameras, the Galaxy S23 Ultra is a fantastic choice - in fact, we rate it as one of the best phones money can buy right now.
UK Galaxy S23 Black Friday deals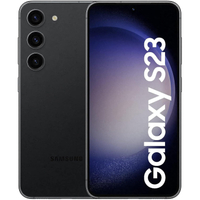 Samsung Galaxy S23: was £849 now £749 at Samsung
Right now, you can claim £100 cashback, a free pair of free Galaxy Buds FE earbuds and 12 months of Disney Plus when you pick up the base-level Galaxy S23 at Samsung. This is the small fry of the Galaxy S23 range, but it's easily one of the most capable Samsung phones ever made and, quite possibly, the best-looking of the lot. For that new £749 price, you'll get Qualcomm's market-leading Snapdragon Gen 8 2 chipset, a crisp, 120Hz display and three impressive rear cameras. If you'd prefer to get the Galaxy S23 on contract, iD Mobile's Black Friday deal – £27.99/mo for the phone plus 250GB data – leads the pack.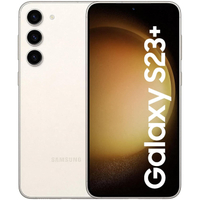 Samsung Galaxy S23 Plus: was £1,049 now £949 at Samsung
As with the standard Galaxy S23, you can currently claim £100 cashback, a free pair of Galaxy Buds FE earbuds, and 12 months of Disney Plus when you pick up the larger Galaxy S23 Plus from Samsung directly. This 6.6-inch looker bundles its smaller sibling's impressive design, performance, and camera credentials into a larger but no less attractive package.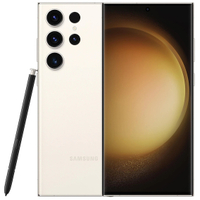 Samsung Galaxy S23 Ultra: was £1,249 now £999 at Samsung, plus up to £500 off with a trade-in
By applying code S23ULTRA250 at checkout, you can score a whopping £250 discount on a fully unlocked Samsung Galaxy S23 Ultra in any storage configuration. Winner of TechRadar's reader's choice awards for 2023, the Galaxy S23 Ultra is a fantastic pick if you're on the hunt for a flagship device with heaps of power, a gorgeous display, and class-leading cameras. This Black Friday deal also stacks on top of the usual trade-in rebate of up to £500, offering just about the lowest possible price out there right now for an unlocked Galaxy S23 Ultra (Amazon's equivalent £999 deal doesn't offer a trade-in bonus).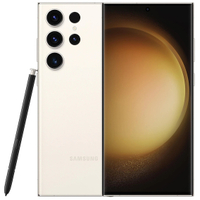 Samsung Galaxy S23 Ultra: was £1,099 now £,879.90 at Amazon
On Amazon UK you can get the 256GB Galaxy S23 Ultra for a cool £879, which is a nifty saving of £220. That almost makes this excellent phone a bargain.
More Black Friday deals (US)
More Black Friday deals (UK)