Looking to save on your next Android flagship? We've got all of this week's best Samsung Galaxy S22 deals laid out just down below. Regardless of whether you're looking to upgrade at your carrier, switch to a prepaid network, or simply pick up a discounted unlocked device, you'll find all options here. This week's Galaxy S22 deals offer strong candidates for each category and you can compare them easily here.
Samsung Galaxy S22 deals: quick links
Jump to your relevant section:
1. This week's best deals
2. Mini-review
The Samsung Galaxy S22 retailed for $799 at the time of its February 2022 release but it's fairly easy to pick up this device for much cheaper upfront thanks to the release of the latest Samsung Galaxy S23 deals. Even though it's not the latest device in the range, the Galaxy S22 is still a great choice in 2023 if you can bag a bargain - not least because it's outwardly very similar to the later models and features great internal components.
Inside, the Snapdragon 8 Gen 1 chipset is still plenty powerful while an excellent camera and adaptive refresh-rate display mean you're still getting some of the best features with this model. The Galaxy S22 also sees a return to a premium glass-backed design, an upgrade from the 'glasstick' on the S21. Overall, this device still holds up when compared to the new Samsung Galaxy S23 - especially if you can get a decent deal.
If you'd like to read more about this new device's specs, or our initial impressions, scroll down to the bottom of the page for a helpful mini-review. If you want to compare today's best promotions other flagship devices, then head on over to our page for this week's best cell phone deals (opens in new tab). Alternatively, check out this week's best Galaxy S22 Plus deals (opens in new tab) and Galaxy S22 Ultra deals (opens in new tab) for the other devices in the range.
Samsung Galaxy S22 deals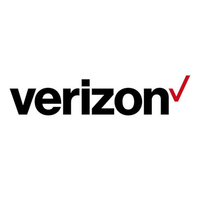 (opens in new tab)
Samsung Galaxy S22: $5/mo with an unlimited plan, plus free Galaxy Watch and tablet at Verizon (opens in new tab)
Verizon is offering the Galaxy S22 for just $5 per month right now - a deal that's even better than the $10 per month promotion that it was initially offering after the release of the newer S23 range. What makes this deal so good (and flexible), is that you don't need to do the usual trade-in to get your discount - just pick up a device on an unlimited data plan and you'll get a discount. If this discount wasn't enough, then you can also bundle in a free Galaxy Watch 5 and Galaxy Tab S7 on top - two awesome freebies that equate to over $800 in value.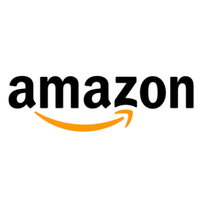 (opens in new tab)
Samsung Galaxy S22 (unlocked, 128GB): $799 $699 at Amazon (opens in new tab)
Amazon's offering a fairly reasonable $100 discount on unlocked devices this week, one of the best options right now if you're just looking for a straight-up discount. This price makes the S22 much cheaper than the S23 upfront although we're still around $100 off the cheapest ever price on this device.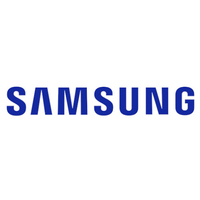 (opens in new tab)
Samsung Galaxy S22: up to $150 off, plus up to $185 off with a trade-in at Samsung (opens in new tab)
Another good option for unlocked Galaxy S22 deals is to pick up the device via Samsung itself. Right now, the combination of an upfront discount and trade-in rebate makes it a competitive choice but there are a few things holding off making a full recommendation. Firstly, we've seen bigger trade-in rebates before (up to $600 off). Secondly, the Galaxy S23 has a much juicier trade-in rebate up for grabs right now so you may as well opt for the latest device (opens in new tab) if you're ready to trade.
Samsung Galaxy S22 deals: what you need to know
Samsung Galaxy S22: specs
OS: Android 12 | Screen size: 6.1-inch AMOLED, 120Hz| Resolution: 1080 x 2400 | CPU: Qualcomm Snapdragon 8 Gen 1 | Memory: 8GB | Weight: 168g |Storage: 128 / 256| Battery: 3,700mAh | Rear camera: 12MP ultrawide / 50MP wide / 10 MP telephoto| Front camera: 10MP
The Samsung Galaxy S22 is here and what can we say. It's more of the same, but that's a good thing. With this latest release, Samsung took the excellent Galaxy S21 and made meaningful, well-thought-out upgrades to what was already one of the best flagship devices on the market.
At first glance, the device very much follows the same design language as the S21. It's got the same rear-camera contour, flat-edged front, and lack of 3.5mm port, but now comes with a nicely premium glass-backed panel - a marked upgrade from the plastic on the Galaxy S21.
Inside, Samsung has beefed up the chip to the new Snapdragon Gen 8 1, which should give marginal gains over the last generation while still keeping this device at the forefront of power versus its rivals. It's now got an adaptive refresh rate display (10 to 120Hz) to aid with battery life, and Samsung has also shuffled the rear camera array round to have a higher resolution main camera, at the expense of the telephoto.
Interestingly, Samsung has slimmed down the screen slightly from 6.2-inches to 6.1-inches, although we'd challenge anyone to tell the difference at first glance. This device remains the best choice in the range for those who want something relatively 'palm-friendly'. For a bigger screen without going too crazy on price, we'd recommend the Galaxy S22 Plus. For a no-holds-barred premium experience, check out the Galaxy S22 Ultra.
At launch, the standard Galaxy S22 comes in a 128GB storage variant for $799, or an upgraded 256GB version for $849. Launch colors are Phantom Black, Phantom White, Pink Gold, or Green.
See our Samsung Galaxy S22 review (opens in new tab) for more information.