Best movies on Netflix UK
Netflix isn't just one of the best (okay THE best) streaming platform for movies on the web, but it's consistent too. So each and every week without fail there are plenty of new movies added. And, unlike some other streaming services (we're looking at you Amazon Prime) there's always a selection of mediocre movies, classics and really great flicks.
[UPDATE: This week Netflix has added LOADS of great movies and our favourites are Alfonso Cuaron's spectacular space thriller Gravity, romantic comedy with plenty of laughs Crazy, Stupid Love and David Fincher's classic crime thriller Seven. So whether you're feeling full of awe and want to float around space with Sandra Bullock, just want to laugh away your worries with Steve Carrell or want a heart-stopping terrifying serial killer thriller with Brad Pitt and Morgan Freeman at the helm, this week, you're covered.]
This huge selection of great, brand new movies is good news for film fans, but it also means that many of us spend our first hour of downtime scrolling through everything the service has to offer.
And, as many of us are all too aware, often the dilemma of so much great stuff to choose from (which is known as 'decision fatigue' in psychology circles) leaves us feeling fed up.
In an attempt to put an end to what we're coining 'Netflix fatigue' once and for all, we've created this extensive list to the best movies that Netflix UK has to offer you right now. That's right. No more endless scrolling and no more movie-induced anxiety that you've made the wrong choice.
If you've been signed up to Netflix for more than a few months, you'll know there are lots of mediocre movie choices. But if you only have time for the best of the best, don't waste those all too precious minutes searching through the site's extensive and exhausting back catalogue. Instead, delve straight into this guide.
We'll be updating this cinematic hall of fame at least once a week, so be sure to keep it bookmarked so you can find out what's hot and ready to be watched on Netflix in the UK right now.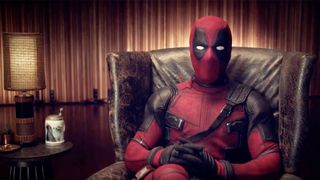 The best movies on Netflix
To make life even easier, we've divided over 150 movie recommendations up into categories to suit every taste. We've got indie and thriller through to kids and documentaries.
Be sure to keep checking back. Unlike its TV output, which seems to stay on Netflix for longer, movies on the streaming site tend to appear and disappear quickly. Enjoy!
Want to know more about Netflix's take on binging? Here's what we found out when we visited Netflix HQ: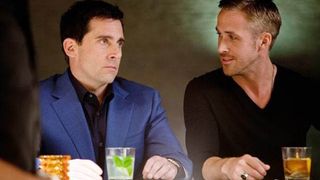 New Entry: Crazy, Stupid Love
King of comedy Steve Carell joins forces with Ryan Gosling in this laugh-out-loud romantic comedy about a newly single man who has to (begrudgingly) face of the prospect of being single again. Luckily he has a hot, young smooth-talker to help him out. No prizes for guessing who plays who.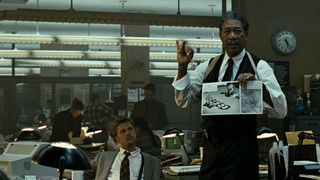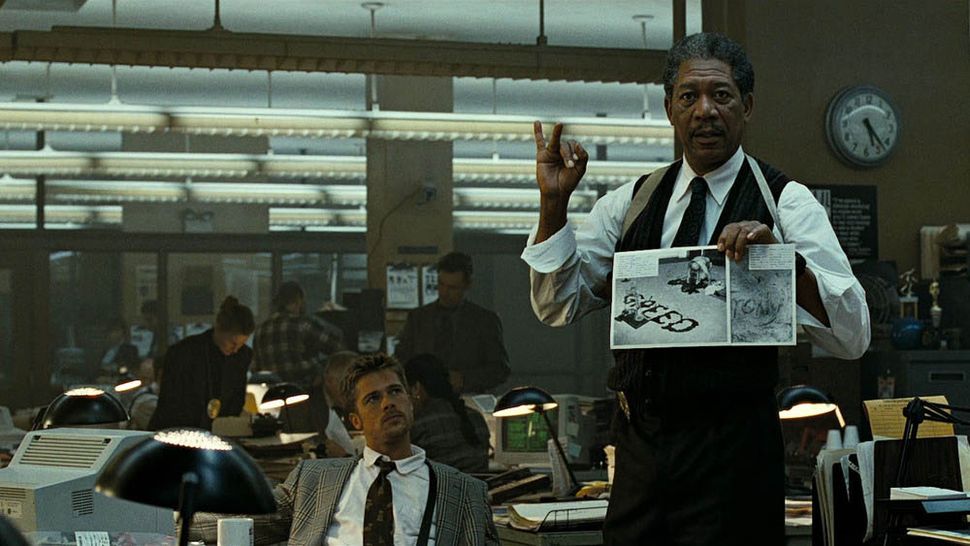 New Entry: Seven
David Fincher's Seven is a classic for all the right reasons. It'll keep you on the edge of your seat every step of the way, it's smart, it's gruesome and it's got some top acting from Brad Pitt, Morgan Freeman and a stellar supporting cast too. It follows the investigation of a serial killer who's killing his victims based on the seven deadly sins - hence the title. And that's all we'll say in case you've somehow never seen it before and don't know how it ends.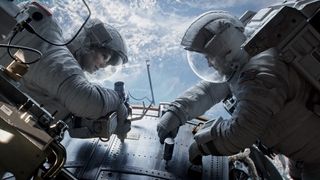 New Entry: Gravity
Alfonso Cuaron's Gravity is a cinematic masterpiece. We're pretty sure you could watch it without sound or subtitles and still be in absolute awe of the aesthetics. But if you did that you'd also be missing out on a well-paced drama starring George Clooney and Sandra Bullock full of twists and turns all about things not going quite as planned in space. It also has an exceptional soundtrack and visual effects. It's one to turn all the lights off for and watch on the biggest screen in your house - you won't be disappointed.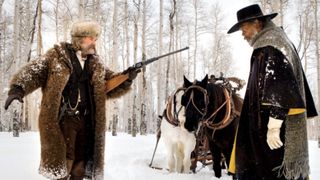 The Hateful Eight
Arguably one of Tarantino's best movies, The Hateful Eight is a gory Western set some time just after the American Civil War. As you'd expect from a Tarantino flick, the cast is one of the best bits. Samuel L. Jackson, Jennifer Jason Leigh, Michael Maden, Tim Roth and Kurt Russell take the lead roles as a ragtag bunch of criminals, bounty hunters and who knows what else who take refuge in a stagecoach stopover during a blizzard.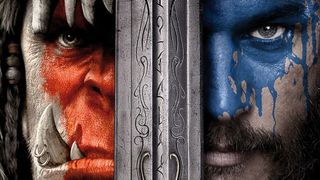 Warcraft
When Warcraft first came out it received mixed reviews and in many ways was a financial disappointment. But this action movie, based on the video game of the same name, from Duncan Jones is really compelling for fans of fantasy, monsters and otherworldly evils. Don't expect flawless performances, but do expect your fair share of magical spells, orcs and sprawling battle scenes.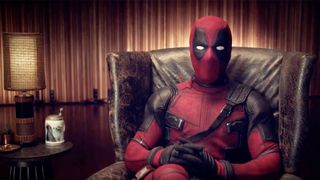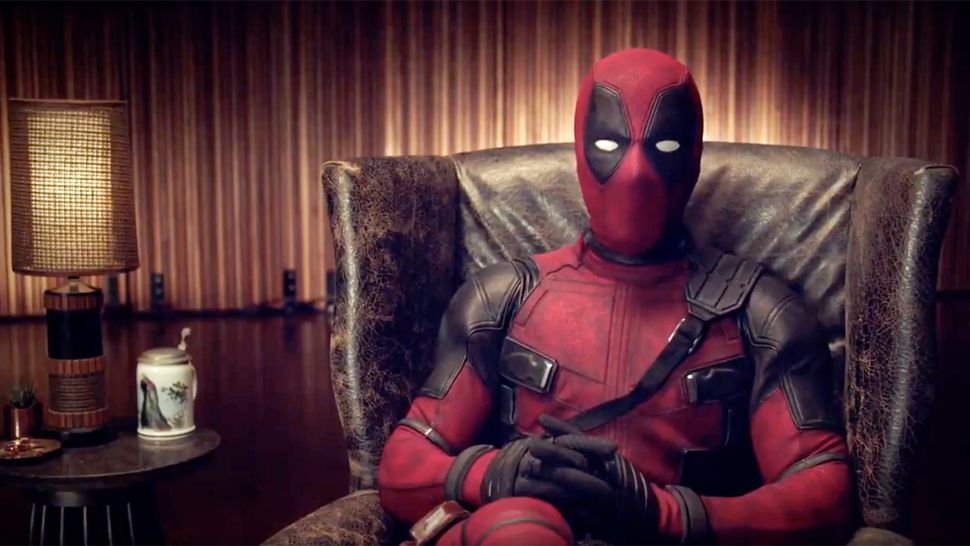 Deadpool
Not every superhero movies takes itself too seriously. Deadpool is the poster child for irreverent superhero fun. Ryan Reynolds plays the lead, a slightly mad, katana-wielding character who blurs the line between hero and villain. It's the jokes we're here for, though. And a lot of them packed in.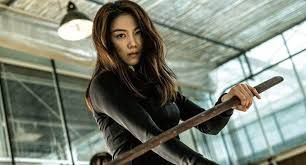 The Villainess
This South Korean action movie is about Sook-hee, a trained assassin with a thirst for revenge who uncovers secrets about her dark past. Not one for the faint-hearted, Sook-hee leaves a trail of gore, violence and plenty of bodies on her quest. It's been applauded for its action choreography and has been described as Kill Bill meets La Femme Nikita.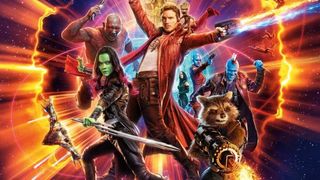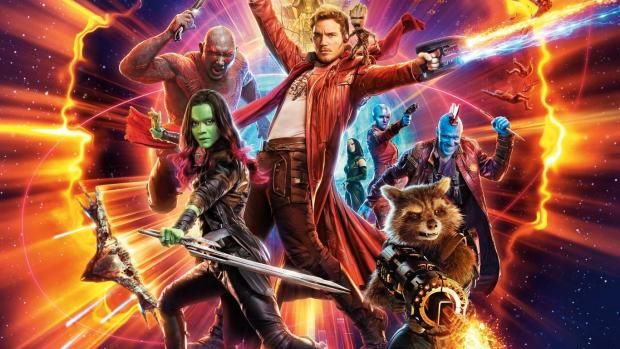 Guardians of the Galaxy
Not every Marvel film is about superheroes with otherworldly powers. Guardians of the Galaxy's lead Peter Quill (Chris Pratt) is closer to Han Solo than Superman. He's a law-breaking rogue, not a saviour of civilisations. The result is a film with more of a sci-fi inflection than other Marvel adaptations. It's packed with humour too. You don't have to care about comic book lore to get on-board with this blockbuster.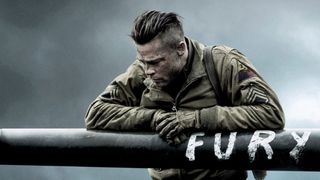 Fury
This star-studded war film features Brad Pitt, Shia LaBeouf, Logan Lerman, Michael Peña, Jon Bernthal and Jason Isaacs, and follows US tank crews in Nazi Germany during the last days of World War II. Based on real experiences by the crews of these machines, Fury is a powerful and moving account, that was very well received by critics and audiences alike.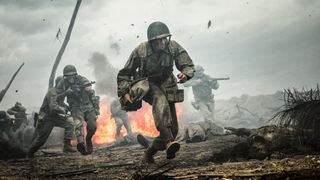 Hacksaw Ridge
A biographical war drama directed by Mel Gibson, Hacksaw Ridge tells the true story of conscientious objector Desmond T. Doss (Andrew Garfield). Despite refusing to bear arms through his service during WW2, Doss won the Congressional Medal of Honor and adoration and respect of his peers for his bravery and selflessness in the conflict.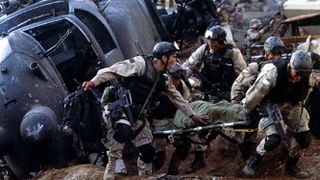 Black Hawk Down
Ridley Scott's bombastic tale of US soldiers caught behind enemy lines when their helicopter crashes in Somalia is frenetic and relentless. You'll have as much fun watching it as spotting the young actors who you kind of know but don't know - including Hugh Dancy, Ioan Gruffudd and Ewen Bremner. It's a bit jingoistic and the bloodshed is sometimes over the top but it's a superb watch.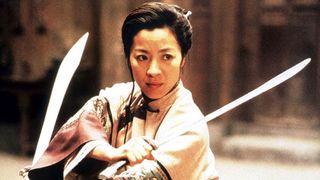 Crouching Tiger, Hidden Dragon
A masterpiece in both filmmaking and fight choreography, Ang Lee's superb Crouching Tiger, Hidden Dragon tells the tale of a Chinese warrior who steals a sword off of a master swordsman and the cat-and-mouse chase that ensues. Chow Yun-Fat may have been the star of the movie when the was first released, but it is Michelle Yeoh and Zhang Ziyi that steal the show. A follow-up was produced by Netflix, which is worth a watch but has none of the charisma of its enigmatic predecessor.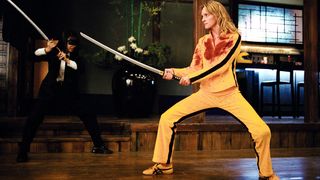 Kill Bill: Vol 1 and Vol 2
Quentin Tarantino's bloody brilliant kung-fu opus should have been one big movie. But its distributors got cold feet, which meant we actually got two quite different films. The first is pure Shaw Brothers schlock. A revenge tale that follows Uma Thurman's Bride looking to kill people on her hit list, for murdering her husband and family on her wedding day and leaving her for dead. The second film is a touch more subdued, but no less brutal - starting with a flashback of the infamous wedding and then furthering The Bride's mission to 'kill bill'. If you can, watch them together as it's an epic movie that should be consumed in one sitting.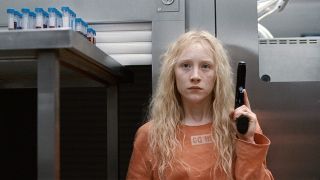 Hanna
Saoirse Ronan plays a teen assassin, who has been trained relentlessly in the Finnish wilderness by her ex-CIA dad, played by Eric Bana. She's tracked down by a CIA agent, played by Cate Blanchett, who seems hellbent on killing her. Well, unless Hanna can do it first.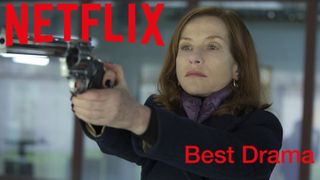 BEST DRAMA: Elle
Oh, Paul Verhoeven how we've missed you. Elle brings back everything the director is famed for - controversy, satire and, well, more controversy. Elle sees the fantastic Isabelle Huppert play a businesswoman who is raped and decides to exact revenge on her rapist, except she doesn't know who it is. Elle never goes the way you think it's going to go and, despite the subject matter, is genuinely funny in places. It's occasionally a tough watch but doesn't offer the gratuity that some of Verhoeven's other films are famed for. It's Hupert here that makes the movie. She is subversive and simply superb.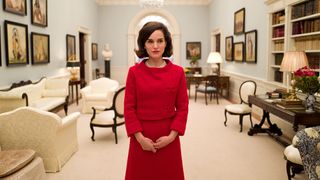 Jackie
Natalie Portman takes the lead role in this biographical drama about the life of Jackie Kennedy, which takes place after her husband John F. Kennedy's assassination in 1963. It's a compelling but difficult watch at times, all about grief, trauma, consoling her children and Jackie's struggle to create a legacy for her husband after his tragic death. As well as Portman, the movie has a great cast, including Greta Gerwig, Billy Crudup, Peter Sarsgaard and John Hurt - it was the final film that was released just before Hurt passed away in 2017.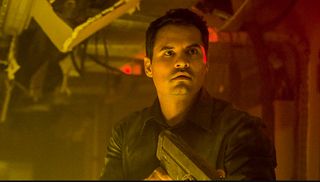 Extinction
From the writer of Arrival comes another alien invasion picture that has one of the more interesting twists that we have seen in a while. The whole thing plays out as a pretty simple affair. Micheal Pena is a factory worker who is plagued by visions and finds himself at the centre of a looming apocalypse. Some great set pieces manage to lift what is quite a tepid script - stick with it as the end is something else.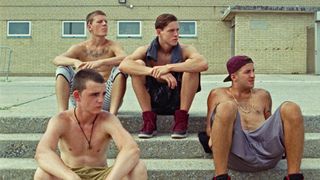 Beach Rats
Beach Rats follows the story of Frankie, a teenager with a girlfriend and a seemingly 'normal' life who secretly meets up with older men to have sex and take drugs. He doesn't identify as gay or bisexual to his partner, friends or family. So this is a very powerful yet somehow dream-like look at his adolescent turmoil as he learns more about himself, the world and his sexuality.
Some of the themes of the movie, as well as the visual aesthetic, have been compared to the likes of Moonlight and Beau Travail, so if you were a fan of either or both of those films then give this a watch.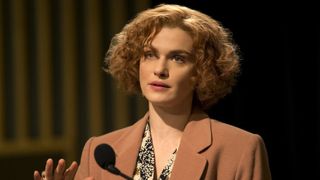 Denial
Historical drama denial is based on on a book call History on Trial: My Day in Court with a Holocaust Denier by Deborah Lipstadt. It's about a case called Irving Vs. Penguin Books Ltd in which Lipstadt, a scholar specialising in the atrocities of the Holocaust is sued by David Irving, a Holocaust denier, for libel.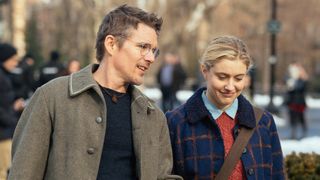 Maggie's Plan
Starring Greta Gerwig, Ethan Hawke and Julianne Moore, the story follows Maggie (Gerwig) who has decided she wants a baby and wants to raise it all on her own. But everything goes a bit wrong when she falls for John (Hawke) who is married to, you guessed it, Moore's character Georgette. A complicated, at times funny and emotional love triangle ensues.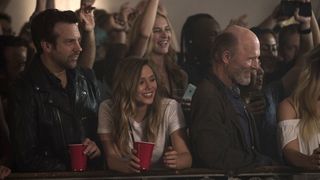 Kodachrome
An original Netflix film, Kodachrome follows the story of Matt, played by Jason Sudeikis, and Ben, played by Ed Harris, and estranged father and son duo who embark on a road trip joined by Ben's assistant, played by Elizabeth Olson, to the last place to develop Kodachrome film in the US - a small photo shop called Dwayne's Photo in Kansas.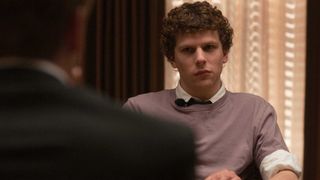 The Social Network
The Social Network is a biographical drama about the rise of Mark Zuckerberg and the early days of Facebook, as lawsuits, controversies and various other problems rolled in on the journey to it becoming a household name.
There's been some controversy about the movie, especially considering Zuckerberg and no one else from the Facebook team were involved in its making. But it received many highly positive reviews, which is down to all aspects of the movie, from the performances from the cast through to David Fincher's directing and Aaron Sorkin's compelling script.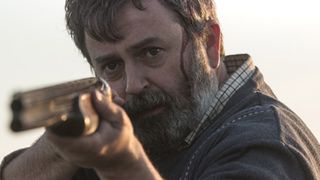 Bad Day For The Cut
This generated a nice bit of buzz at Sundance and for good reason: Bad Day For The Cut is a grim, gripping Irish thriller about a farmer looking to avenge the death of his mother. First-time Writer/Director Chris Baugh knows how to ratchet up the tension and it certainly knows how to hit some nasty notes. Yes, you'll probably guess where things are going to go, but it's still a decent watch.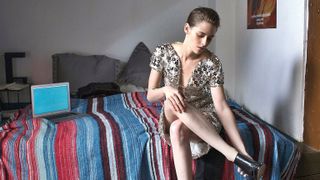 Personal Shopper
Personal Shopper is a strange, but captivating movie. It shows off the acting prowess of Kristen Stewart who is superb as an American 'personal shopper' living in Paris who caters to the needs of an infuriating supermodel. And it just so happens, Stewart's character is also a medium who starts to interact with what she believes is her not-long dead brother. Personal Shopper is one movie which doesn't let you really know what it wants to be until the end - and that is what makes it great.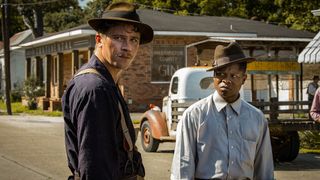 Mudbound
Mudbound proves that Netflix is getting serious with the movies it is producing. This superb ensemble drama focuses on two brothers (Garret Hedlund and Jason Clarke) back from the second World War and the struggles they face adjusting back to 'normal' life. The film pulls no punches when it comes to tackling racism and sexism, both rife in 1940's Mississippi, but layers these heady issues with a fair amount of levity and brevity. The cast are superb - Better Call Saul's Jonathan Banks is riveting as always but Jason Mitchell is standout here - but it's the tight script and wonderful, sweeping direction by Dee Rees that makes this movie truly and Oscar worthy.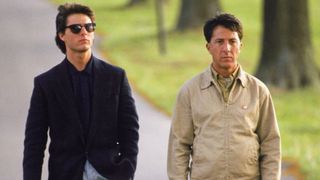 Rain Man
It's rare that Tom Cruise gets upstaged in his movies but that's what happens in Rain Man. This is because Dustin Hoffman puts in a performance of a lifetime as Charlie's (Cruise) autistic brother Raymond. In the film we see Hoffman recite dates of airline crashes when he doesn't want to fly, and this brings the brothers on a road trip after their father passes away. Cruise's character in unlikeable for the most part but his softening to Hoffman's Raymond is a beautiful watch - sometimes hilarious, sometimes tender.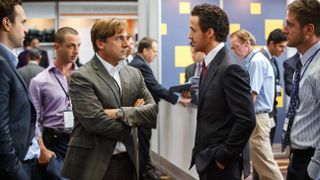 The Big Short
Director Adam McKay was known for creating big belly laughs before The Big Short came out. And that's what makes this movie such a surprise. It is funny in places, but it's also a super-sharp look and - shock, horror - endlessly entertaining look at those who betted big the the housing bubble in the US would burst in the mid 2000s. Filled with fantastic characters (played by Brad Pitt, Christian Bale, Ryan Gosling and Steve Carell) and a superb script, this is a must see.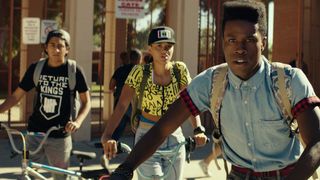 Dope
Dope was a revelation when it was released in 2015. Part coming-of-age drama, part hip-hop homage, the movie is about a group of teenagers who go to a party and end up tangled up in drug dealing. While that sounds all very gritty, the film plays it for laughs more than often, punctuated by moments of drama.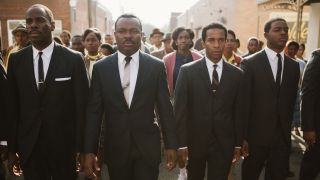 Selma
A heartfelt and considered look at Martin Luther King Jr's struggle to gain equal voting rights, campaigning in racially-charged Alabama, Selma was one of the finest films of 2014 and was rightly nominated for a Best Picture Oscar as a result. It may have missed out on the top gong, but David Oyelowo's performance as the civil rights leader is a powerful one, with a supporting cast recreating the inspiring story with great respect.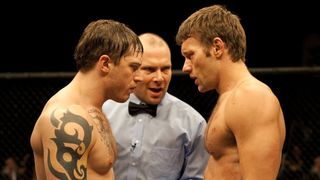 Warrior
Don't let the title or, for that matter, the plot put you off, Warrior is a fantastic movie, centred on two brothers who find redemption and solace in the biggest MMA tournament ever held. A superb script and superb performances from Tom Hardy and Joel Edgerton as the brothers and Nick Nolte as the alcoholic father, make this a must see.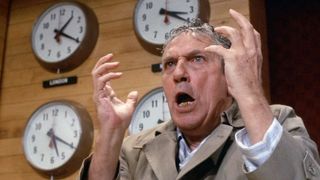 Network
Not only did Network spawn one of the greatest lines shouted in a movie - "I'm as mad as hell, and I'm not going to take this anymore!" - it also shone a light on US network television and its constant push for higher ratings. The plot is great: longtime anchor Howard Beale finds out that he is about to get fired, so to drive ratings he announces he will commit suicide on air. What ensues is a harsh look at TV that's still prescient today.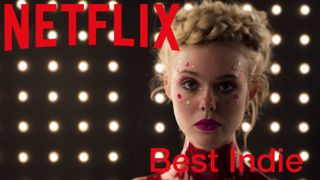 BEST INDIE: The Neon Demon
Nicolas Winding Refn is one of the most divisive directors around and he's not looking to change that with The Neon Demon. Like Only God Forgives and the slightly more accessible Drive, Neon Demon is stylish, blood soaked and, well, cold. It features a fantastic central performance by Elle Fanning and never compromises - this makes for a difficult but ultimately rewarding watch.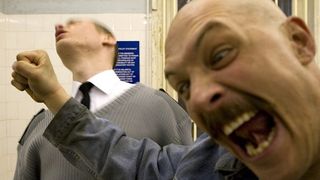 Bronson
Anyone who doubts the acting caliber of Tom Hardy needs to watch Bronson immediately. Directed by Nicolas Winding Refn who found fame with Drive and the divisive Only God Forgives, Bronson is a fragmented, surreal look at one of the UK's most famous prisoners, Charles Bronson. Hardy commands the screen as the titular inmate, bulking on the body mass and belting out charisma and chaos in equal measure. It's not for everyone, thanks to its obscure storytelling, but this is a unique film and one that demands your attention.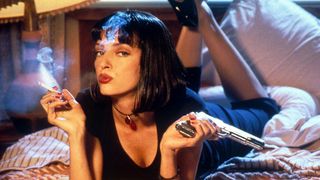 Pulp Fiction
Pulp Fiction is Quentin Tarantino at his finest. Endlessly quotable and always a refreshing watch, Tarantino re-invents what a crime movie should be. He does this be interlocking seemingly unrelated stories in a non-linear way, riffing on pop culture and breathing new life into old actors - including John Travolta, Bruce Willis and Samuel L Jackson. This film deserves all the accolades it's garnered over the years. It's just a shame Tarantino has never bettered it.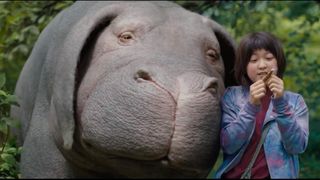 Okja
Okja is a fantastic movie that proves Netflix really does know what it's doing when it comes to commissioning films. Made by Bong Joon Ho, one of the greatest directors around, the film is the strange tale of a little girl and her best friend, a giant animal called Okja. The friendship is threatened when a CEO (a superb Tilda Swinton) wants to take Okja for nefarious means. The whole movie may well be an ode to animal activism but it's such a refreshing movie that you don't mind it preaching to you on occasion. Now you have this on-board Netflix, can you please grab the UK rights for Snowpiercer - another superb Bong Joon Ho movie that never saw the light of day in Britain.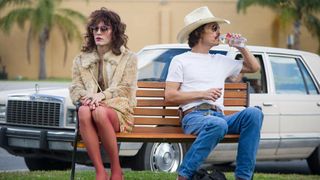 Dallas Buyers Club
This is a movie that was close to not being made. Just as shooting began, funding was pulled and it means that star Matthew McConaughey may have had to drop out, as he needed to put all the weight on he had lost for playing Ron Woodroof, an electrician diagnosed with Aids. Money was found, though, and we're glad it was as this is a sometimes harrowing but strangely uplifting account of someone who goes to the extra mile to get their hands on an experimental Aids drug that can lessen the effects of the disease. McConaughey is fantastic as the makeshift drug runner while his partner in crime is Jared Leto as Rayon, a trans woman who helps him on his journey. Despite the budget cut, there was Oscar nominations aplenty for the film with it winning Best Makeup. Considering the makeup was done on $250 budget, this is an impress feat.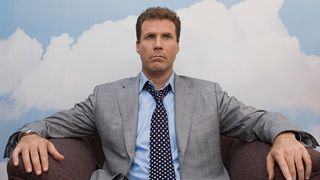 Stranger Than Fiction
A quirky tale about a man called Harold Crick (played by Will Ferrell) who lives a normal, kinda dull existence and one day begins to hear someone narrating his life. Everything about the narration is super accurate, but when it reveals he's doing to die soon he tries to find the author to stop her, well, killing him off.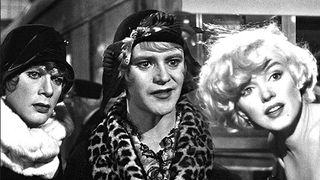 Some Like it Hot
Some Like it Hot is a classic, and for good reason. Winner of numerous Academy Awards and Golden Globes, and featuring three of Hollywood's greats at the top of their game, it's a hilarious movie, with unforgettable central performances.
After witnessing the Valentine's day massacre, two male musicians try to escape town in disguise, as women.
If you've never watched it, treat yourself. If you have, you don't need any convincing to watch it again.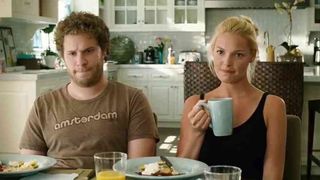 Knocked Up
This laugh-out-loud, yet totally heart-warming, comedy from Judd Apatow is perfect for easy Sunday watching. It's about a TV presenter, played by Katherine Heigl, who has to navigate the tricky ins-and-outs of having an unplanned pregnancy with the unemployed and kinda immature Ben, played by Seth Rogen.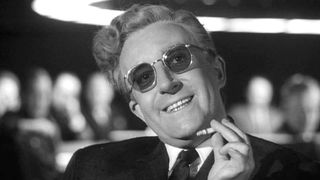 Dr. Strangelove
Stanley Kubrick's 1964 satirical dark comedy classic has landed on Netflix. This dark comedy explores the fears around the Cold War between the US and Soviet Union, and the threat of impending nuclear disaster.
Directed, produced and also co-written by Kubrick, the story centres around a US Air Force general who decides to order a nuclear attack on the Soviet Union. It then follows the action of a bomber after it's set off, as well as the heated debates about calling off the whole operation before the general brings about the end of the world.
Okay, so it might not be the light and easy watch you were looking for on a lazy, hungover Sunday. But it's a classic that's one of Kubrick's best.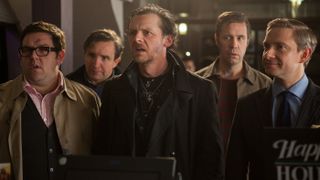 The World's End
The World's End is the worst of the Cornetto Trilogy but that's only because the other two are the superb Shaun Of The Dead and Hot Fuzz. The premise is great: Gary King (Simon Pegg) gets his old friends together to relive a pub crawl of their childhood. The only problem is, everyone has grown up into self-respecting adults except him. But none of this matters when the group of lads get themselves into a very strange situation. Full of fantastic sight gags that made Baby Driver the success it was, The World's End doesn't quite hit the high notes it should but it has a lot of fun trying in the process.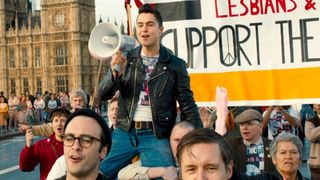 Pride
What a brilliant film. Pride manages to weave 'message' with entertainment effortlessly, charting the true tale of gay rights activists in the UK that help raise money for a small mining town when the strikes are happening. There's superb performances by all but it's the ever-brilliant George MacKay whose standout.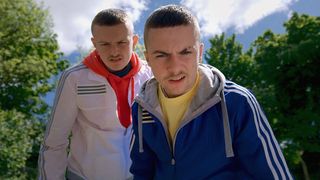 Young Offenders
The plot for this one is fantastic. It's a road movie centred around two teenage bike thieves who go on an adventure after they get word that seven tonnes of cocaine has been shipwrecked off the coast of Ireland. Their plan is to get some of it and sell it for a better life. This is one of the funniest comedies to come out of Ireland for a while. It's got a distinct Adam & Paul feel but is thankfully a bit lighter. Young Offenders is a coming-of-age story with oodles of charm.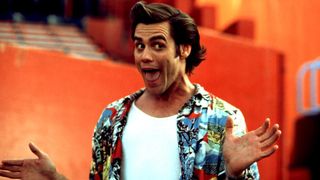 Ace Ventura Pet Detective
A classic Jim Carey comedy, Ace Ventura Pet Detective follows a PI who specializes in missing animals cases. When the mascot for the Miami dolphins goes missing he's in for the case of his life. Expect a madcap adventure with a lot of energy and laughs.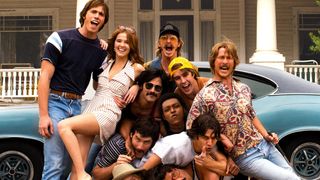 Everybody Wants Some!!
Richard Linklater's latest is a bedfellow to Dazed and Confused. Instead of the '80s, though, the '70s is used as a backdrop instead and the focus here is very much what it is like to be a boy growing up into an adult. As with most Linklater movies, not much happens in the movie but the characterisation is so spot on, that it really doesn't matter.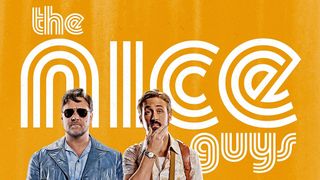 The Nice Guys
One of the best films you probably missed in 2016, The Nice Guys is cult director Shane Black at his best. Achingly funny and whip-smart, too, the film is about a private eye and a heavy in the '70s and the shenanigans they get up to. While Black went full Hollywood with Iron Man 3, The Nice Guys sees him back where he belongs - among the indie elite.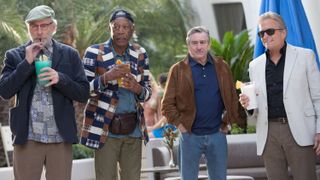 Last Vegas
A comedy all about three retired men who go to Las Vegas to throw a bachelor party for their last remaining single friend. Sure that might not sound like the recipe for the best movie, but it's worth a watch because it's stars Michael Douglas, Robert De Niro, Morgan Freeman and Kevin Kline.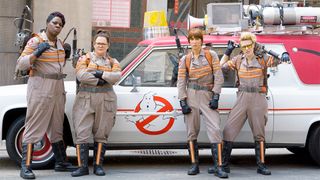 Ghostbusters (2016)
We don't really need to tell you the synopsis of the 2016 Ghostbusters reboot, do we? A load of paranormal enthusiasts/hunters all come together to stop an otherworldly threat. You know the drill. The great bit about the 2016 remake is it's a female-fronted ghostbusting team, featuring comedians and actors Kristen Wiig, Melissa McCarthy, Leslie Jones and Kate McKinnon. Critics were pretty divided when this version came out, with many praising the fresh approach but not being too keen on some of the story and script. Then again, it was always going to be near impossible to create a story so similar to the original.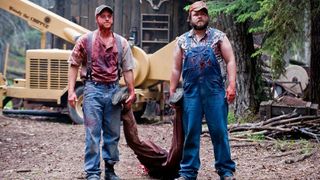 Tucker and Dale vs Evil
A cult comedy horror made in the same vein as Shaun of the Dead, Tucker and Dale vs Evil is a whole lot of fun. Hillbillies Tucker and Dale head out to a cabin in the woods for a vacation and, well, all horror breaks loose. With barrels of laughs and buckets of blood, don't expect award-winning performances but it's a lot of fun.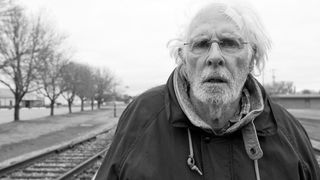 Nebraska
Alexander Payne proves once again that he is one of the best directors around with Nebraska, a film that follows elderly Woody Grant (Bruce Dern) who embarks on a 750-mile journey to Nebraska to cash in the supposed winnings of a sweepstake. Nebraska is full of heart but also home truths when Woody arrives back in his hometown after years away.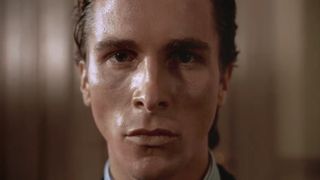 American Psycho
Based on Bret Easton Ellis' tale of greed, capitalism and serial killing, this 2000 dark comedy-meets-horror flick has a stellar cast, including Christian Bale, Reese Witherspoon and Willem Dafoe, among many others. It won't be everyone's cup of tea, but it's a deep and intense rollercoaster ride through sprawling monologues, 80s pop tunes and murder.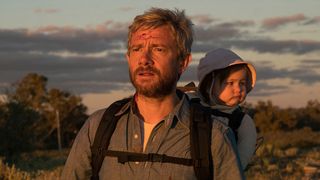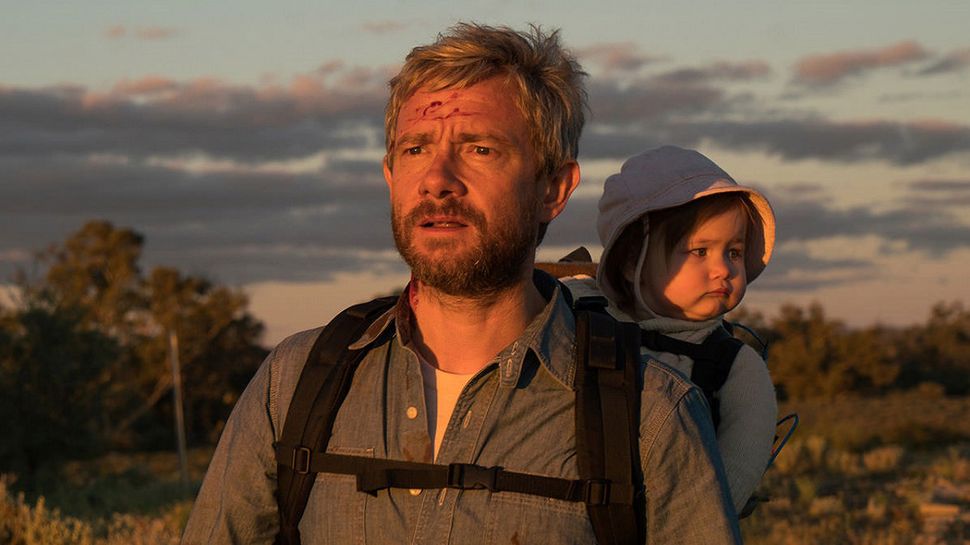 Cargo
Martin Freeman stars in this Australian post-apocalyptic thriller that's based on a short film of the same name. It's about a world overtaken by a zombie virus and a husband and wife who are trying to survive with their young daughter. They've managed to stay uninfected so far because they've been living on a houseboat, but as you can imagine, that all changes. It's been mostly praised by critics, who enjoy its refreshing take on the zombie genre, its emotional depth and Freeman's performance.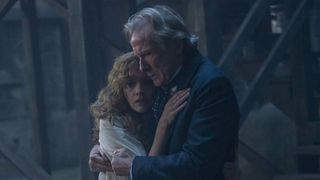 The Limehouse Golem
A series of murders has ravaged London, which leads many of the locals to believe there's only one explanation: the mythical Golem must be to blame, a mythical creature from darker times. But, as you'd probably expect, it turns out it isn't a creepy monster that's to blame after all.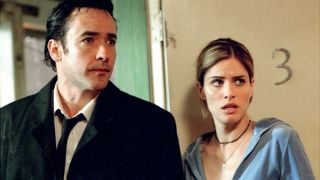 Identity
It's the perfect horror setup: 10 strangers are stranded in a motel thanks to a rainstorm. At the same time a murderer is about to be executed, only for his psychiatrist to make a last-ditch effort to keep him alive. So, how are these two tales linked? Well, that would be telling. Directed by The Wolverine's James Mangold, Identity may think it's brainier than it is but at least it's a whole lot of fun.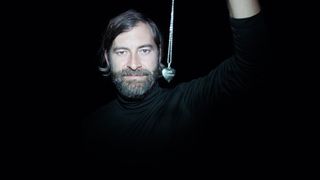 Creep 2
Creep was a mini indie marvel when it came out a few years back. Ultra low budget, it starred Mark Duplass and was base on his story about a videographer who puts an ad on Craiglist which leads to some terrifying home truths. In the sequel, Duplass is back and this time he lures someone to his home by claiming to be a serial killer. What ensues is a tense, brilliant low-fi ride.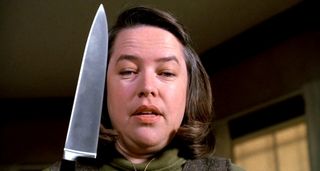 Misery
Joining Stephen King's Carrie on Netflix comes another classic story from the horror author's creepy collection: Misery. Bringing the tale of the story, which will be making anyone who has seen it wince right now, straight to your living room. The movie follows a famous author who is rescued from a car crash by a fan. We won't spoil what happens next, but you can probably guess it's not exactly the warm, homely kind of recovery you'd expect after you've had an accident. It's certainly not one for the faint-hearted, so prepare to hide behind a cushion for about 50% of the running time.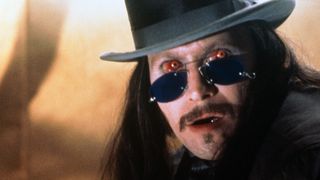 Bram Stoker's Dracula
Francis Ford Coppola's Bram Stoker's Dracula is an under-appreciated gem. It uses some old-school cinematic techniques to give the movie a classic feel and it really works - having back projection for some of the special effects offers up a really unnerving look at Dracula. Gary Oldman is fantastic as the titular character. The only let down is Keanu Reeves who is utterly miscast. If you can put up with that, though, then what you have is one of the most lavish horror movies ever made.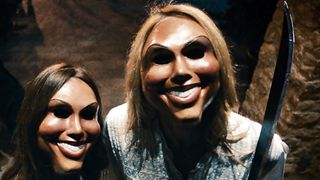 The Purge
The Purge is low budget but brilliantly high concept. The idea is that there is one day a year when the world can go a bit crazy murdering and looting and it's all completely legal. This makes for a fantastic adrenaline rush of a movie that's modelled on John Carpenter style 80s heist movies. It's really good fun, as is a number of the sequels.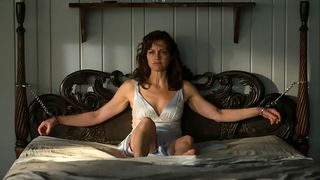 Gerald's Game
Gerald's Game is one of Stephen King's leaner novels, with the majority of the action taking place in one room, with one woman (Jessie Burlingame) alone, handcuffed to a bed, after a night of passion goes awry, with just her thoughts, her dead husband, and a number of things that go bump in the night for company. With this in mind, director Mike Flannigan has managed to pull off an adaptation that could have been very one note, by creatively bringing Burlingame's - a fantastic Carla Gugino - thoughts to life. It's a bit too melodramatic at times and does suffer from the King curse of never knowing how to properly end his stories, but there's a lot to like about this Netflix exclusive.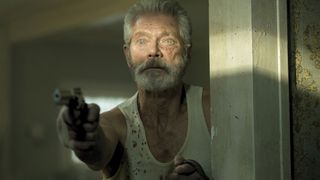 Don't Breathe
This horror story is all about a robbery gone wrong. The three thieves hoping to steal money from a blind veteran's home are in for a terrifying surprise when they realise he's much more violent, unpredictable and aware than they originally thought.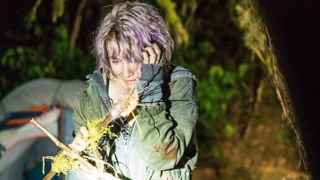 Blair Witch
Blair Witch, the kind of remake, quasi sequel to the scare classic The Blair Witch Project was a big surprise when it first announced. Director Adam Wingard had made the film covertly with the title The Woods and then when it premiered at San Diego Comic-Con, they announced its link to the Blair Witch story and the crowd went, well, crazy. The film is a worthy addition to the franchise. It keeps the shaky cam stuff but also adds in some modern day twists such as drones and GPS. It takes a while to get going but once the scares start they are relentless.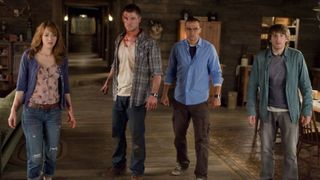 Cabin In The Woods
This super-smart horror from Joss Whedon and Drew Goddard is a movie that tries its hardest to turn the horror genre on its head, with continual knowing nods to movies of the past and a post-modern spin of the well-worn 'cabin in the woods' theme. Don't go into this movie expecting a normal film-watching experience but do expect to have fun watching a highly original script at play.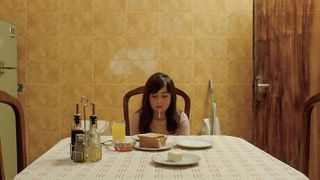 Under The Shadow
Thanks to Netflix's sometimes surprising rights, Under The Shadow has popped on to the service around the same time as the movie's Blu-ray release. We're glad it has. It's a fantastic horror film set in Tehran in the '80s, focusing on a mother and daughter seemingly terrorised by otherworldly beings in an apartment block. The dread in this film is slow release but palpable, making it a terrific, scary watch.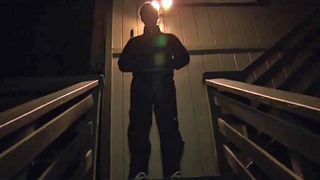 Creep
This ultra low budget movie comes from the Duplass Brothers and is one of the most inventive chillers in years. The plot is slight, it focuses on a man who answers a Craiglist ad to film what he thinks is a video for the person's unborn son. And that's all we will say about the plot as it twists and turns in on itself, terrifying the viewer repeatedly in the process.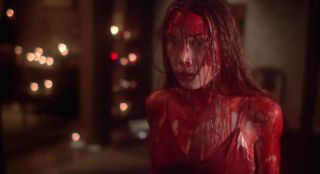 Carrie
Stephen King's classic tale of the trials and tribulations of high school, fitting in, oh and having extremely powerful telekinetic powers has landed on Netflix, bringing the unforgettable and gruesome bloodbath of the 1976 imagining to the small screen.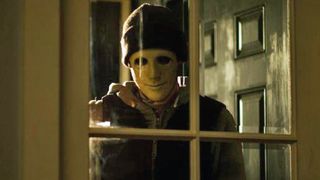 Hush
Hush has a brilliant premise. Directed by Mike Flanagan it revolves around a killer who tries to get the best of a girl in the house on her own. So far so 'every horror movie ever made', but the girl who is being stalked happens to be deaf. Yes, the home invasion genre is getting tired, but Hush manages to quietly breathe new life into it.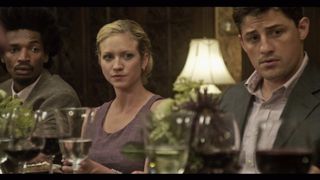 Would You Rather
One of the more high-concept horrors on the list, Would You Rather is about a group of seven people who are invited to a millionaire's house to play a game of 'Would You Rather'. The game turns out to be one of the most sadistic around.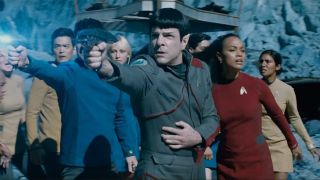 Star Trek Beyond
Justin Lin directs the latest instalment of Star Trek with bombast. And thank goodness he does, because the explosions and flash camera angles manage to mask some of the cracks in this film. Don't get us wrong: Star Trek Beyond is a lot of fun, but feels a little smaller than the first two rebooted movies. There's more humour, though, and the cast still shine. Next time, though, more Bones please!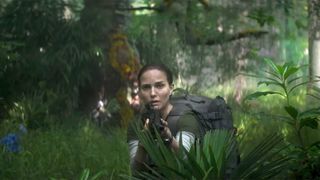 Annihilation
Alex Garland is a master of sci-fi. He directed Ex Machina, wrote 28 Days Later, and has now directed Annihilation. It has skipped past a wide cinema release, heading direct to Netflix. This sharp supernatural thriller sees Natalie Portman play a botanist investigating a mysterious, and expanding, wall of light in the deep south of America.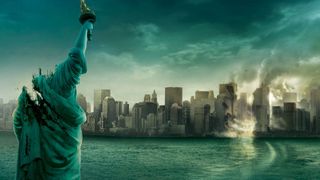 Cloverfield
Netflix surprised everyone when it revealed it had the streaming rights to the third instalment of the loose Cloverfield franchise, the Cloverfield Paradox, and now it has the original film. Each Cloverfield film is different, and the original uses the 'found footage' narrative device to document an attack on New York by a huge alien monster. While the Cloverfield Paradox didn't quite capture the magic of the original, the first film is definitely worth catching while it's on Netflix.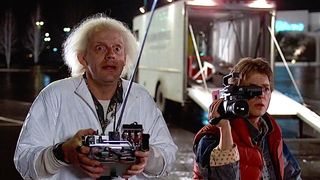 Back To The Future Trilogy
Given it was made in 1985, the effects of Back To The Future still stand up today. Actually, so does everything about the movie. It's a fantastic old-school romp that showcases Michael J Fox as one of the most affable actors around. Spielberg may have only produced the movie but his fingerprints are all over it. Back To The Future is a classic that is endlessly fun and rewatchable.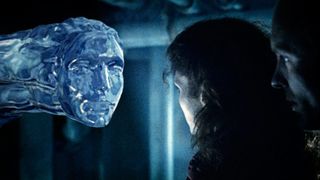 The Abyss
The effects may look a tad dated now but The Abyss was SFX filmmaking at its best when it was released in the late '80s. Directed by James Cameron, sandwiched between Aliens and Terminator 2 in his oeuvre, the film is about a diving team looking for a lost nuclear submarine but instead encounter something wholly different. It's a thought-provoking slice of sci-fi that's more thriller than action.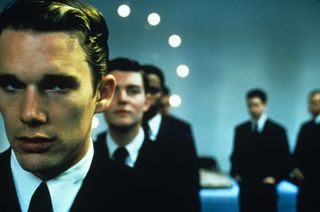 Gattaca
In the not-so-distant future, people are ranked, judged and given jobs not based on their abilities and interests, but on their genetic makeup. Gattaca follows the story of a man with less-than-perfect DNA (Ethan Hawke) who is desperate to travel into space, which is a privilege only reserved for the perfect. With the help of another man with 10/10 DNA (Jude Law), he tries to game the system to bag himself a seat on the next mission to the stars. As you'd expect from this clever sci-fi story, there are lots of challenges, problems and interesting twists along the way.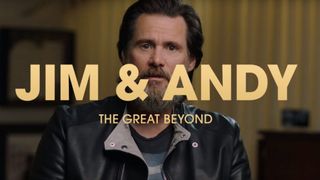 Jim And Andy
Jim Carey has always been an actor that takes things to extremes - whether it's his face gurning or physical comedy. But nothing was quite like what he did in Man On The Moon, the Milos Foreman directed biopic of Andy Kaufman. Mixing exclusive interviews and behind-the-scenes footage of Carey that the studios didn't want released, this is one revealing documentary about the things people do to make people laugh.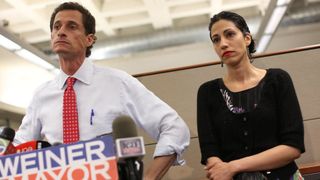 Weiner
Full of hubris that you can only get when a documentary crew gets more than they bargained for (see also: The Jinx), Weiner follows the mayoral campaign of Anthony Weiner only for him to be embroiled in a sex scandal as the cameras are still shooting. And the best bit about it is, the documentary was meant to be about Weiner's comeback after another sex scandal that happened in 2011. It's a tough but compelling watch.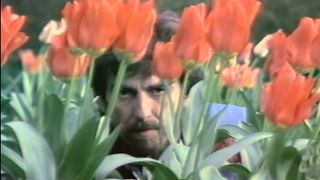 George Harrison: Living In A Material World
Director Martin Scorsese may well be known for his Hollywood productions but he has a decent sideline in rock documentaries. The latest to hit Netflix focuses on George Harrison, knitting together archive footage with interviews and home movies. It's a warm, revealing portrait of arguably the most talented Beatle and one that came out 10 years after his untimely death.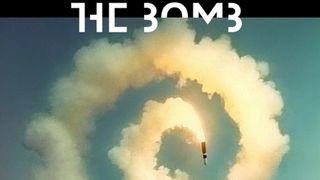 The Bomb
With nuclear war still a threat today (and a growing one at that), a documentary on how atomic warfare came to be was always going to feel prescient but The Bomb feels like more than that. It's a full-on assault on the senses that weaves archive footage together to create a non-linear, experimental piece that's more mosaic than montage, with a message that's pretty clear: we need nuclear disarmament and we need it now. The Bomb toured the film festival circuit with live band The Acid and was even shown at Glastonbury's Shangri-La. While it's no doubt not as potent as it was in a live space, it's still well worth a watch. And if you need a non-Netflix companion piece, then check out Storyville, Atomic, Living in Dread and Promise by Mark Cousins.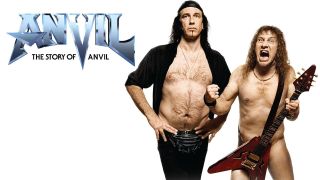 Anvil: The Story of Anvil
"Metal on metal / It's what I crave / The louder the better / I'll turn in my grave."
Like a real-life Spinal Tap, the story of Anvil, the oft-forgotten heavy metal pioneers is as tragic as it is funny and uplifting. A huge influence on the likes of Metallica and metal's megastars, Anvil never got to enjoy the success of their peers, resigned to the axe-wielding history books.
Except...Anvil never went away. Continuing to shred on the toilet circuit, the documentary follows the ageing rockers as they make one last attempt at hitting the big time.
Throw up the horns, but keep a hanky at the ready – Anvil: The Story of Anvil is as good as a rock-doc gets.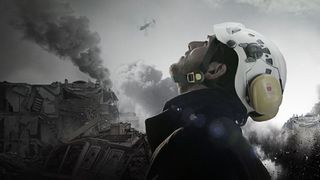 The White Helmets
The White Helmets is, quite rightly, the winner of Netflix's first-ever Oscar. It was directed by the only British winner of the 2017 Oscars, too. Orlando von Einsiedel directs this stunning look at the day to day operations of the Syrian Civil Defense, volunteers who assist neighbourhoods that have been bombed, helping find survivors amongst the devastation. It may only be 40 minutes long, but the bravery and tragedy you witness will stay with you forever.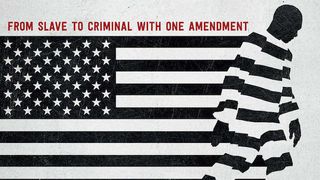 13th
Netflix bagged its first Bafta thanks to this stunning documentary. 13th looks at race and the US criminal justice system, showcasing numerous injustices in the way African Americans have been treated in the system. The documentary was made by filmmaker Ava DuVernay, who also made the superb Selma.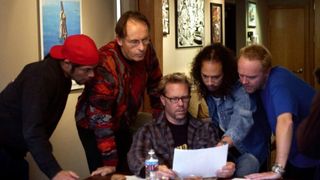 Some Kind of Monster
Some Kind of Monster is a intimate look at one of the most successful heavy metal bands ever, Metallica. This unflinching doc focuses on the band as they hit a crossroads - the departure of their bass player. We see a band that's been together for 20 years talk through their emotions and pain points. By enlisting the help of a therapist, the documentary is a fascinating fly-on-the-wall look at a rock group in group therapy.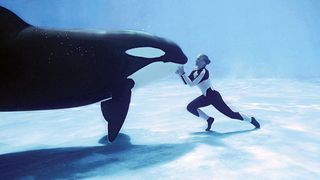 Blackfish
One of the most important documentaries of the decade, Blackfish charts the life of killer whale Tilikum, who sadly died recently. Kept in captivity as a 'performance mammal' at SeaWorld, the doc explores the unsightly side of why keeping whales in captivity is a terrible idea. Blackfish had such an impact that SeaWorld decided to phase out its orca shows and rebrand itself. Powerful stuff.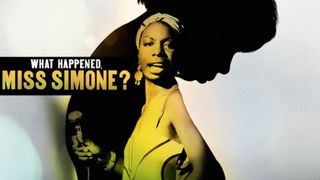 What Happened, Miss Simone?
This Netflix exclusive documentary is a heart-wrenching look at one of the greatest singers of all time. While the highlights are definitely seeing Simone sing live - there's a huge amount of never-before-seen archive footage - it's the eye-opening truths about her troubled life that hit home hardest.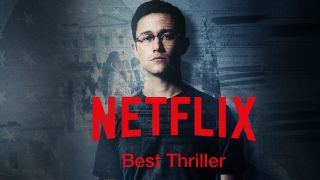 BEST THRILLER: Snowden
Always one for a conspiracy theory - just watch JFK to see how creative his jigsaw-like thinking can get - Olive Stone was the perfect choice to direct Snowden - a film about Edward Snowden, arguably the most prolific leaker the US has ever had. Charting his life from his cut-short army career to his desk job in the NSA, focusing on cyberwarfare, the story humanises a person who already feels like a myth and adds bones to why he decided to go against the US government and uncover a truth that included mass surveillance and more.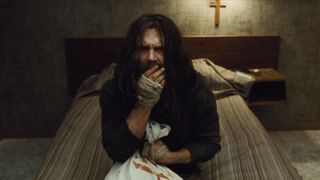 OldBoy (2013)
We know, we know, it sometimes doesn't feel quite right when a cult classic like OldBoy gets remade. Especially one that's been so popular over the years because it's so surreal, dark and chilling. How do you even begin to remake that sense of dark, skin-crawling unease? Well, Spike Lee gave it a good go in 2013. Josh Brolin plays the lead character, who is kidnapped and imprisoned for 20 years and then goes on a mission to find out why. Not for the faint-hearted, it's a decent remake, but as you'd expect didn't excite critics or gain cult status like Park Chan-Wook's original.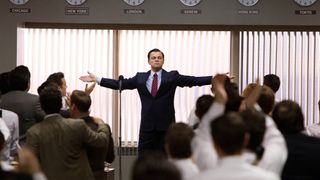 The Wolf Of Wall Street
Leonardio DiCaprio plays the notorious high rolling stockbroker Jordan Belfort in this award-winning flick from Martin Scorsese. At times it's deadly serious, laugh-out-loud funny and in many ways a fable about the slippery slope a life all about money can send you down.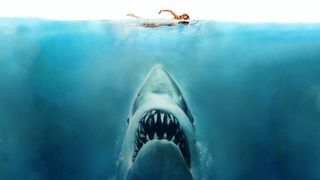 Jaws
Steven Spielberg's classic 1975 thriller has arrived on Netflix, telling the story of a giant, man-eating shark who likes to snack on people in New England. There was no doubt that Jaws would make our list given that it's often considered one of the greatest movies ever made. In fact, it was the highest grossing movie of all time for a few years until Star Wars hit the scene.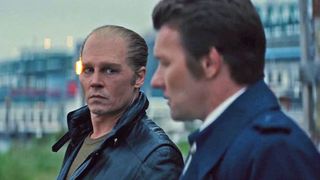 Black Mass
In this hard-hitting crime drama Johnny Depp plays the notorious American mobster James "Whitey" Bulger. The story follows the infamous criminal career of Bulger as he heads up the Winter Hill Gang of South Boston.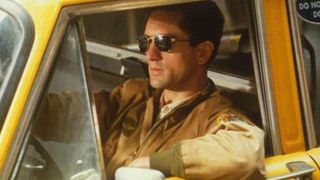 Taxi Driver
Martin Scorsese's flick Taxi Driver follows the story of a lonely veteran (played by Robert DeNiro) living in New York who becomes a taxi driver and slowly descends into madness watching the corruption and depravity of the city around him. It's not an easy watch, but it's a true classic and considered one of the greatest movies of all time.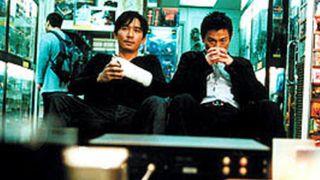 Infernal Affairs
In this thrilling crime drama set in Hong Kong, a policeman goes undercover in order to expose a detective who has been leaking important police business to his contacts in the criminal underworld. The mole doesn't know who it is that's tracking him, so ensues a cat and mouse game guaranteed to keep you on the edge of your seat. If the plot sounds familiar, that's because Martin Scorcese's The Departed was based on this movie.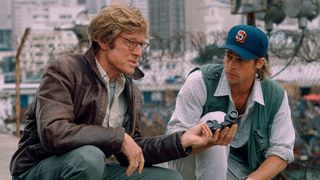 Spy Game
Starring Brad Pitt and Robert Redford, this crime thriller is about a veteran spy who takes on a dangerous mission to try and free his protégé who has been taken as a political prisoner in China.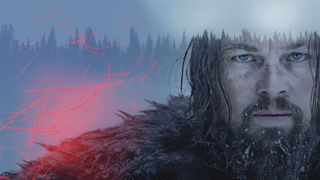 The Revenant
It's the movie which finally won Leonardo the Oscar and for good reason - The Revenant is a ferocious looks at mankind's survival against the odds. And when those odds include soldiers, bears and inhospitable lands they are definitely no in your favour. Shot entirely with available light, this is a stark movie but one that demands to be seen on the biggest screen possible.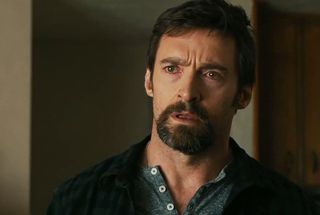 Prisoners
Before Denis Villeneuve was wow-ing us all with Sicario, Arrival and Blade Runner 2049, he directed Prisoners. It's a crime thriller with a stellar cast, including Hugh Jackman and Jake Gyllenhaal, about a child abduction. You'll be on the edge of your seat the whole time.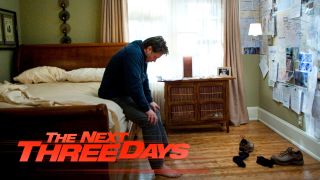 The Next Three Days
This crime thriller flick might not be award-winning, but boy does it keep you on the edge of your seat. Elizabeth Banks plays a woman who is sent to prison on a murder charge she denies, which leads her husband, played by Russell Crowe, to hatch a daring and detailed plan to break her out of prison.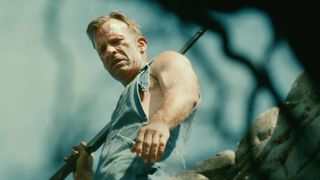 1922
The Stephen King renaissance continues with 1922, a movie based on a little-known short story by the horror author taken from his 2010 Full Dark, No Stars compilation. It's an assured film with a great central performance by Thomas Jane, who plays a farmer in the 1920 who murders his wife, a crime that sparks off a strange string of events. It's slow burning but when the horror finally creeps in it's a tough but mesmerising watch.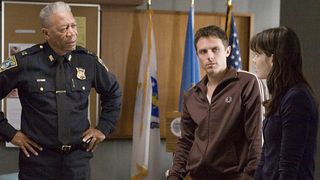 Gone Baby Gone
Ben Affleck's directorial debut is a superb, taut thriller that's based on every parent's worst nightmare - the disappearance of their child. Ben's brother Casey Affleck and Michelle Monaghan star as two detectives who take on the missing person's case, even though they have little experience in a case of that type. Based in Boston, the film manages to showcase the heart of the city (where the Afflecks are from) as well as tell a tragic tale in the most human way possible.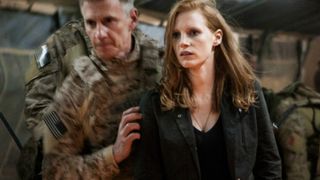 Zero Dark Thirty
Kathryn Bigelow is one of the greatest action filmmakers around, so was perfect for helming Zero Dark Thirty. Based on the hunt for Osama Bin Laden, the movie keeps the terrorist mostly in the background and instead focuses on the people who were key to bringing him to justice. No one would like to see Bin Laden caught more than Jessica Chastain's Maya, an operative who has spent most of her career chasing him. Whatever your take on the War on Terror, this is riveting stuff.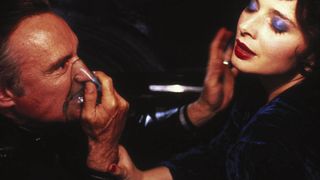 Blue Velvet
With Twin Peaks: Season 3 currently trying to out weird the world, it's a perfect time to immerse yourself in the delicious nastiness of Blue Velvet once more. The film is a triumph of oddness - based around a seemingly wholesome man (Kyle MacLachlan) who gets embroiled in the underworld thanks to his infatuation with a mysterious women. This is David Lynch at his finest.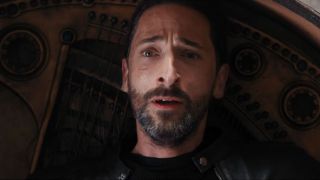 Bullet Head
Antonio Banderas! Adrien Brody! John Malkovich! The cast for Bullet Head is an exciting mix of three great actors that you'd think would light up the screen with slick dialogue and electrifying performances alone, but instead Bullet Head throws them all in a warehouse that for some reason is really hard to just, walk out of, with a killer dog. And that's the rather strange, rather ridiculous but somehow still very entertaining premise of Bullet Head. This movie ain't gonna win any awards, but if you're craving a bit of mindless action and drama with three familiar faces at the helm, then Bullet Head might just be your perfect movie for hangovers and lazy Sundays.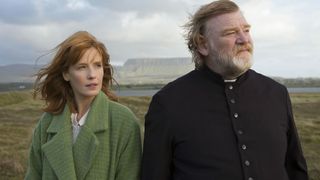 Calvary
Calvary is an intense, disturbing and at some points darkly funny story about a priest in a small, rural town in Ireland who receives a mysterious death threat. While waiting to find out who the shady, would-be killer is, the priest continues about his daily business, which reveals that criminal acts, racism and domestic abuse run rife in the community. It's whatever the opposite of easy watching is, so be prepared. But it's a very well-made and captivating move in which Brendan Gleeson really shines as the protagonist priest.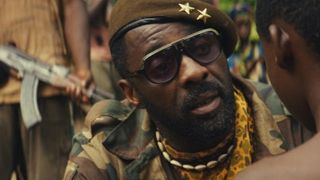 Beasts of No Nation
One of the first movies to be made under the Netflix banner, Beasts of No Nation sees Idris Elba on fine form as a commandant fighting in a civil war. But the biggest praise has to go to Abraham Attah's Agu - a boy soldier caught in the fighting. Directed by Cary Joji Fukunaga - who made the first season of True Detective the masterpiece it was - this is a harrowing but great watch.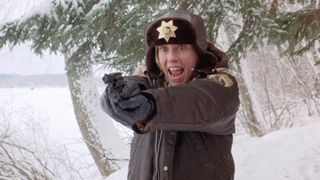 Fargo
Fargo is the perfect Coen Brothers film. Funny enough to make you chuckle, it's also filled with some ridiculously dark moments, most of which involve Steve Buscemi's bumbling hitman and William H Macy as the cowardly corrupt Jerry Lundegaard. The star of the film, however, has to be Frances McDormand's heavily pregnant, inquisitive and just darn tootin' nice detective.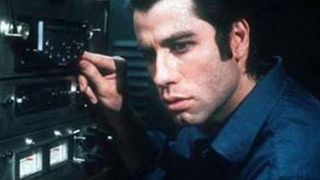 Blow Out
Brian De Palma is a magpie filmmaker. His style apes that of his hero, Alfred Hitchcock, and he loves to make remakes. Blow Out is one of his best. A re-imagining of the seminal '60s film Blow-Up, De Palma moves the action from London to the US and focuses on sound not photography as Travolta stars as a sound effects producer who believes he has caught a real murder on tape.
Also consider: Carlos The Jackal | The Purge: Anarchy | Gone Baby Gone | The Spy Who Came In From The Cold | We Need To Talk About Kevin | The Parallax View | Rear Window | Serpico | Natural Born Killers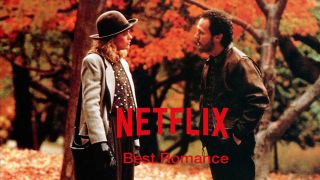 BEST ROMANCE: When Harry Met Sally
The ultimate romantic film? Perhaps. It's definitely one of the best watches you are likely to have. When Harry Met Sally is an all-time classic, brimming with confidence that only comes when you nail the acting, script and direction. Sally is played by Meg Ryan, someone who has been friends with Harry (a pristine Billy Crystal) for years but lost contact. They meet up again, when their lives are a little different, and the rest is history. Rob Reiner does a fantastic, subtle directing job here but top marks go to the script by the late Nora Ephron.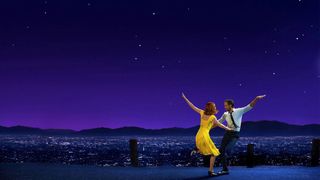 La La Land
Director Damian Chazelle (Whiplash) does it again with La La Land, creating a fantastic musical romance about two creatives trying to make it big in Los Angeles. One is an aspiring actress (the fantastic Emma Stone), while the other (Ryan Gosling) is a jobbing jazz musician hoping for his big break. The song and dance routines are a wonder to watch, but this isn't just a film that relies on gimmickry - it's a well told modern day love story.
Romancing The Stone
Yes, it was made to capitalise on the huge success of Indiana Jones, but this is no rip off. Directed by the brilliant Robert Zemeckis and blessed with two of the most charismatic stars of the 80s Michael Douglas and Kathleen Turner, the movie is an absolute blast. It's a film about a romance author who heads to Columbia to find her kidnapped sister, only to find herself face to face with an adventurer Michael Douglas. With equal measure action and comedy, Romancing the Stone is full of the fun only a rock-solid 80s flick can muster.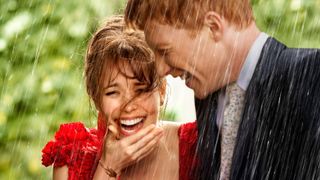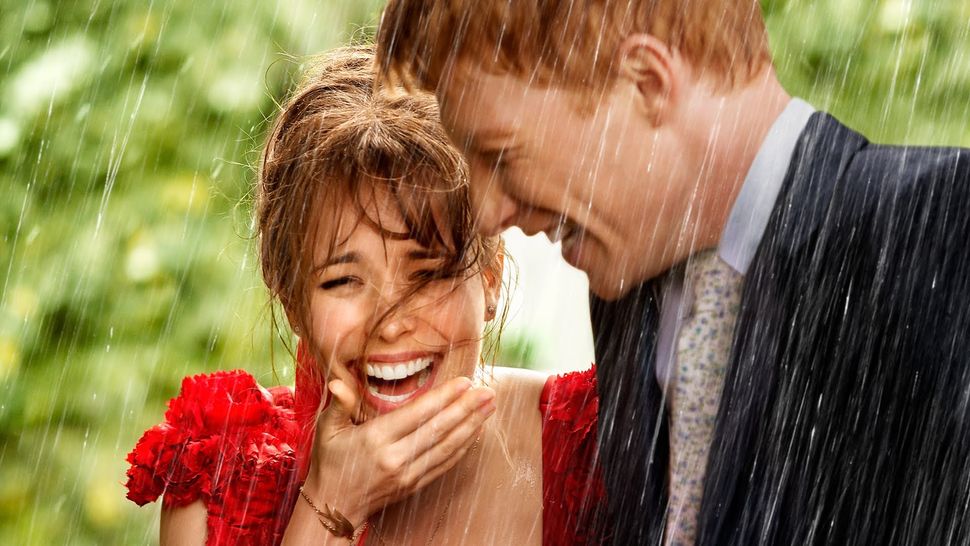 About Time
If you're looking for a feel-good movie this weekend, check out About Time. It's a genre-defying film that's about time travel, romance and has a big helping of laughs thrown in for good measure. Domhnall Gleeson plays a man who finds out he can travel through time, so decides to go and win the woman of his dreams. But, as with all time travel tales, things aren't as straight-forward (and not-to-mention chronological) as they seem.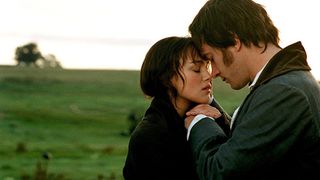 Pride and Prejudice
The 2005 version of Jane Austen's classic tale of romance lands on Netflix this week. This particular treatment of the period drama stars Keira Knightley and Matthew Macfadyen as the young, stubborn and witty Elizabeth Bennet and Mr. Darcy.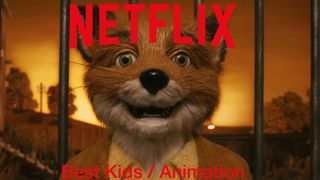 BEST KIDS: Fantastic Mr Fox
Wes Anderson's quirky directing is a perfect fit for Roald Dahl's Fantastic Fox. Lovingly crafted using stop animation that's voiced by Anderson alumni, and George Clooney, the film works well as a kids animation, but it's adults that will get the biggest kicks. Director Anderson is going back to stop animation for his next feature - let's hope it's half as good as the fantastic Fantastic Mr Fox.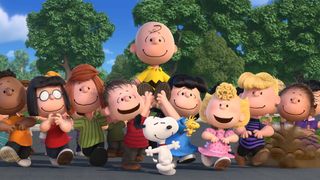 The Peanuts Movie
Charlie Brown and his dog, Snoopy, are iconic cartoon characters, and in this new computer-generated film, which was co-written and co-produced by Charles Schulz's son and grandson, is a brilliant continuation of that legacy, pleasing existing fans and winning over new ones in a tale that sees Charlie Brown try to impress Little Red-Haired Girl. It's the first Peanuts feature film in 35 years, but the wait was worth it.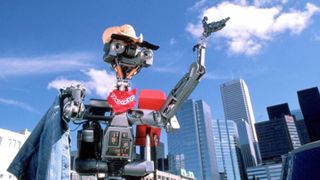 Short Circuit 2
Yes it may be from the late 80s and nowadays robots should like more like the Westworld hosts rather than a big ol' pile of junk, right? But Short Circuit 2 is still an enjoyable sequel for the whole family.
It's about Johnny Five, a sentient ex-military robot who is trying to help a robot inventor who is in some hot water with a bunch of bad guys.
It's not going to win any awards for the story or the acting or anything else, really, but if you want to introduce your kids to fictitious robots from times gone by, this is a fun weekend watch.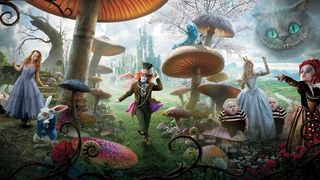 Alice Through The Looking Glass
This movie may have not performed particularly well at the box office when it was first released, but it's still a magical movie suitable for all the family. It follows the story of Alice years after she first ventures down the rabbit hole. She's spent years at see and this time finds her way back to Wonderland when she comes across a magical looking glass. When she arrives she quickly embarks on a mission to save the Hatter, who is acting madder than ever.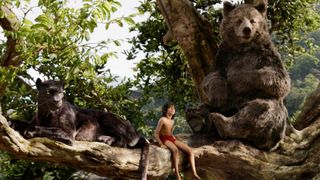 The Jungle Book
Are remakes always a bad idea? On paper the 2016 The Jungle Book sounds like a recipe for a dud. It's a new take on the Disney 1967 animated The Jungle Book, but with less music and more CGI. However, it also fills out the story's world and adds more backstory for protagonist Mowgli. And, guess what, It works.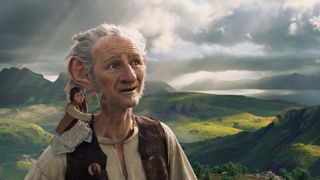 The BFG
The BFG is brought to (larger than) life brilliantly by Stephen Spielberg and the acting talents of Mark Rylance. While the film may be a little too slow for younger viewers, it's a mesmerising watch. Full of the scatological humour of the book, but also slathered in beautiful imagery that blends the real world and CG seamlessly. Spielberg has done wonders to bring Roald Dahl's big classic to the big screen.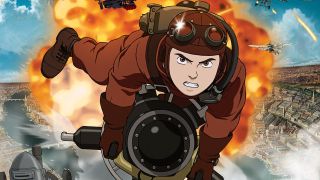 Steamboy
Directed by Katsuhiro Otomo, who made the greatest Anime around Akira, Steamboy is a superb Victorian-London infused tale about a young inventor who has to do everything he can to make sure his granddad's inventions don't fall into the wrong hands. It looks amazing, but is sometimes let down by its storytelling. It's definitely worth a watch, though, even if it does get a little too silly.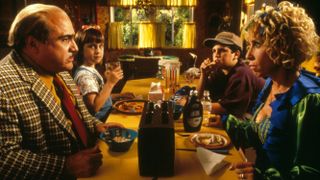 Matilda
Roald Dahl's greatest book, Matilda, is given a great adaptation, thanks to director and star Danny DeVito. While brilliant at playing one of Matilda's awful parents, it's his direction that's key here - weaving together hyperreal imagery, a faithfulness to the book and the right balance of comedy and unpleasantness.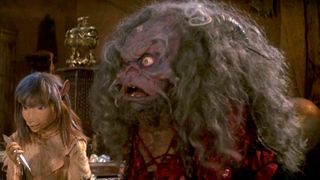 The Dark Crystal
Muppet madness ensues in The Dark Crystal - yet another classic brought to life by the majesty of Jim Henson and his puppet creations. It may not be as loved as Labyrinth but it's still a brilliant children's tale about the search for a crystal that once brought balance to the world.