10 must-download games coming to Xbox Game Pass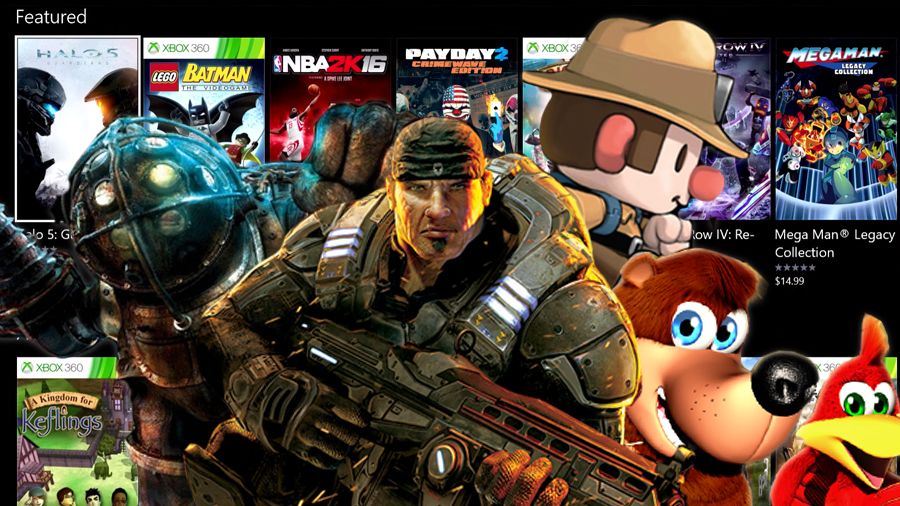 Microsoft has announced the debut lineup of titles available for Xbox Game Pass — a Netflix-style subscription program featuring a slew of games from both the Xbox One and Xbox 360's history.
What sets Xbox Game Pass apart from services like PlayStation Now and Nvidia's GeForce Now is that games are downloaded rather than streamed, meaning higher fidelity and none of the lag that beaming games over the internet can sometimes present.
Subscribers to Xbox Live's premium Gold tier can try Xbox Game Pass free for 14 days starting today, with the service making its broader launch to non-Gold Xbox Live members on June 1.
After the trial period ends, you will have to shell out $9.99/month for continued access to the Pass' cache of 112 (and growing) games, which include everything from AAA hits like Saints Row IV: Re-Elected to smaller gems like OlliOlli or Terraria.
In order to make the most out of your free trial — and possibly even your future subscription — we have compiled 10 games that you can't afford to miss, especially considering you could get through nearly all of them for the price of a Big Mac with fries a month. Let's get started.
DmC: Definitive Edition
Despite venom from diehard Devil May Cry fans who had bones to pick over the series' departure from the norm, history proved that Ninja Theory's reboot of Capcom's hack-n'-slash franchise is a worthy game.
DmC's stylish moves, punk-rock flavor, and challenging combo-heavy combat made it one of the best brawlers of the Xbox 360 era and to sweeten the deal, the version on Xbox Game Pass is the game's Definitive Edition.
This means that in addition to one of 2013's best games, you're also getting a superior version with added features, re-balanced gameplay, 1080p resolution, and a glorious 60fps framerate at no extra charge. S-S-Sensational!
The BioShock trilogy
Easily one of the most defining games of the last console generation, it's borderline trite at this point to recommend BioShock and its sequels to any serious gamer.
That said, like any movie buff or novel aficionado, having your favorites readily on hand is always a plus, should you encounter any newcomers unfamiliar with the atmosphere-drenched, genetically altered shooter goodness that is the BioShock series.
Instead of digging around for your dusty old Xbox 360 discs (or paying $60/£45/AU$100 all over again for the recently released BioShock: The Collection) you can just pull out any one of the three games from the ether and start playing.
(In case you're curious, BioShock 2 is the best one in the trilogy. Don't @ us.)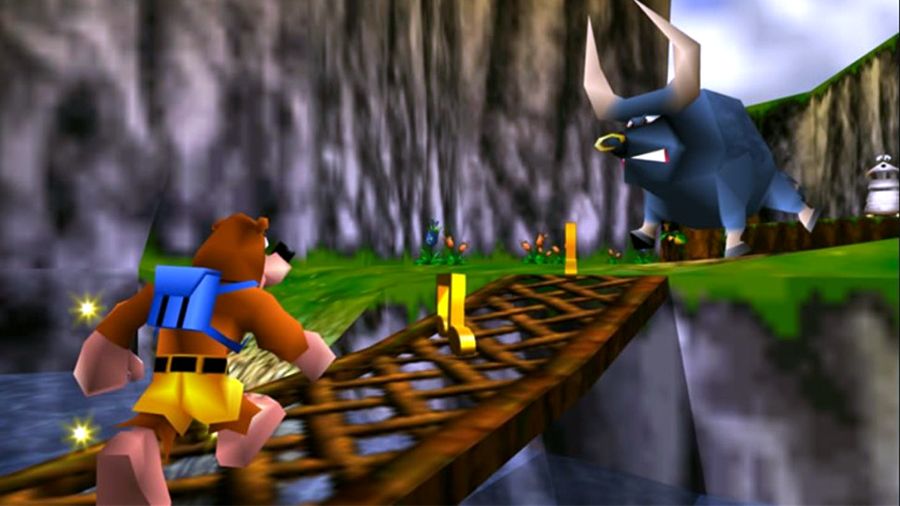 Banjo & Kazooie
In addition to getting newer games on hand for a small monthly fee, the value of Xbox Game Pass is (at least to us) also getting to catch up on the classics.
While most know developer Rare from its heyday on the Nintendo 64, you can also relive retro goodies like Banjo-Kazooie (and its sequel Banjo-Tooie) on your much more advanced Xbox One.
Considering Microsoft charges nearly a quarter of the price of a brand-new video game for the 19-year-old platformer, (and that its 2017 spiritual successor, Yooka-Laylee, got some mixed reviews) Xbox Game Pass might be the cheaper alternative the next time you need a quick fix of nostalgic collect-a-thons.
Halo 5: Guardians
That's right: You can play the latest game in Microsoft's we-know-you've-heard-of-it Halo series — multiplayer and all — without having to buy it outright, thanks to Xbox Game Pass.
From Halo 5: Guardians' 4-player cooperative story mode to the series' debut of massive Warzone multiplayer maps, you can join in on one of Xbox One's biggest gaming scenes just by subscribing to Xbox's new service. Not a bad deal, if you ask us.
However, it's worth mentioning that like any other game on Xbox Game Pass, you'll still need to be a paying Xbox Gold member to access Halo 5's multiplayer modes, so plan on double-dipping subscriptions to make the most of 343 Industries' sci-fi shooter.
Get a gaggle of Gears of War games
The original Gears of War was "that game" for so many people — the one experience that back in 2006 that showed us the next generation of gaming was going to be awesome and the then-babyfaced Xbox 360 was here to stay.
Flash-forward to 2017, and Xbox Game Pass is tossing in not just the first Gears of War, but three sequels and even the Xbox One remaster of the original so you can enjoy revving up the chainsaw on your Lancer assault rifle in rich 7.1 surround sound and silky-smooth 60fps.
Whether you like taking on Horde Mode with friends or playing the co-op campaign, the Gears series were some of best shooters around when you had a buddy by your side.
Heck, the older Gears of War games are worth revisiting just so you can relive the dying tradition of couch co-op. Ah, those were good times...
Spelunky
If the point of this article is to talk up the pure gaming-time-per-dollar value of Xbox Game Pass, we could've mentioned Spelunky first and then just be done with the entire article.
The subterranean platformer is the epitome of "indefinitely replayable," with enough procedurally generated levels to traverse, traps to evade, enemies to fight, damsels to rescue, and treasure to uncover that you could seriously blow all two weeks of your free Game Pass trial playing nothing but Spelunky.
Oh, and did we mention there was local multiplayer? (Seriously, let's make couch co-op a thing again.)
XCOM: Enemy Within
XCOM: Enemy Within (an upgraded version of the original XCOM: Enemy Unknown) is a strategy game so good, it's seen its way on a variety of platforms, including PC, Xbox 360, PS3, iOS and even the ill-fated PS Vita.
In the end, we think playing Firaxis' tactical alien invasion sim feels best on a gamepad, making the Xbox 360 version one of the easies ways to lose an entire afternoon to "one more turn" syndrome. (Firaxis does also develop the Civilization series, after all.)
From tense turn-based firefights where a single mistake can lead to disaster to micromanaging a military base facing an overwhelming threat, XCOM: Enemy Within is not just rich in content, but rich in rewards for bold and diligent Commanders willing to sign up for another playthrough.
Tekken Tag Tournament 2
With Tekken 7 poised to hit PC and consoles this coming June, we're itching to get back into the wonderfully ridiculous world of Bandai-Namco's 3D fighting franchise.
To sate us until then, 2011's Tekken Tag Tournament 2 is available on Xbox Game Pass to ensure we have plenty of virtual fisticuffs to sling around — not to mention makes a great little 2v2 pastime the next time you and a couple friends come over.
Also, any game that lets you be a luchador in a leopard mask, a mohawked cybernetic brute, or a martial artist grizzly bear is always worth your time. Fact.
A double heaping of Double Fine
We found not just one, but two excellent strategy titles from developer Double Fine on Xbox Game Pass' starting lineup, so we decided "hey, why not have them share a slot?"
In Massive Chalice, you take on the role of an immortal leader ruling a kingdom by making decisions both long and short term, as well as commanding forces as they repel an encroaching mystical scourge.
In Iron Bridage (formerly known as Trenched) you play a pilot of a mobile trench
— a sort of old-timey bipedal mech — in an alternate post-WWI history as you square off against hordes of mechanical monsters.
With Massive Chalice being more about turn-based strategy and Iron Brigade a shooter/tower defense hybrid, players looking for a nice blend of genres in their strategy gaming can't go wrong with these two titles.
Two of 2K's best-selling sports franchises
Sure, both of 2K's sports titles — WWE 2K16 and NBA 2K16 — are already outdated by their 2K17 counterparts, but it's still a good deal considering they're solid games you could be playing right now for just a few bucks a month.
Additionally, Microsoft says it's committed to expanding the Xbox Game Pass library each and every month, meaning it may not be long before a more recent batch of 2K's piledriving and hoop-shooting best-sellers become available.
Should 2K continue to support Xbox's subscription model, it could become a new way to play annual sports games that's on a slight delay, but makes for significant savings over shelling out the funds (and shelf space) for a brand-new game every year.
Should Xbox Game Pass truly become the "Netflix for games" Microsoft wants it to be, including entries from two of the biggest sports franchises around is certainly a step in the right direction, (though we wouldn't mind seeing EA's Madden and FIFA games join the roster down the road.)