Watch American Born Chinese online
All 8 episodes of American Born Chinese will be available to stream globally from May 24 with a subscription to Disney Plus.
Swipe to scroll horizontally
---
Adapted from Gene Luen Yang's graphic novel and executive produced by Daniel Destin Cretton – director of Marvel blockbuster Shang-Chi and the Legend of the Ten Rings (2021) – American Born Chinese promises a fantastic fusion of multidimensional drama, adolescent angst, comedy, and gravity-defying martial arts action.
Ben Wang plays Jin, an American teen desperate to increase his social cache at school and distance himself from his perceived Chinese "otherness". His attempts at a "normal life", however, are scuppered with the arrival of Wei-Chen (Jim Liu, We Best Love).
Unbeknownst to Jin, he's the son of the mythological Monkey King (Daniel Wu), having been sent to stop an Earth-shattering uprising by the Bull Demon (Leonard Wu). And, whether Jin likes it or not, they need his help to prevent this war between worlds.
Fans of Everything Everywhere All at Once while be delighted to see Michelle Yeoh, Ke Huy Quan, and Stephanie Hsu reunited, with Yeoh in the role of the sweatpants-wearing Goddess of Compassion, and Quan playing the former star of a racist 90s sitcom – a meta story thread that provides a timely dose of social commentary.
They're ably supported by Poppy Liu (Hacks), Hong Huifang (Samsui Women), and Jimmy O. Yang (Silicon Valley) as otherworldly entities Princess Iron Fan, Nine-tailed Fox, and Dragon King respectively.
Combining trans-dimensional hijinks with themes of identity and the visual panache of director Cretton, expect this to be your next binge-worthy show. Just read on for how to watch American Born Chinese online and stream all eight episodes on Disney Plus now.

How to watch American Born Chinese online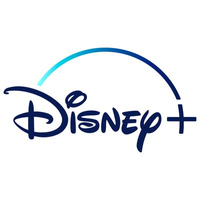 New fantasy-drama series American Born Chinese debuts globally on Disney Plus on Wednesday, May 24, with all 8 episodes available to stream immediately. In the US, episodes will be added at 12am PT / 3am ET. It's 8am BST in the UK and 5pm AEST in Australia.
As Disney Plus has now rolled out in North America, Europe and parts of Asia and Latin America, watching American Born Chinese will be easier than ever. If you're located in a country where Disney Plus is available, you just need to head to the Disney Plus website and sign up for the service to watch.
In addition to being the exclusive home of Disney's huge back catalog, Disney Plus also gives you access to the entire Star Wars canon, including The Mandalorian and Andor, plus all things Pixar and National Geographic.
A Disney Plus subscription also unlocks everything Marvel, including Moon Knight, She-Hulk, the Avengers films and movies like Thor: Love and Thunder, all for just $7.99 ($10.99 without adverts)/£7.99/AU$13.99 a month.
Watch American Born Chinese with the Disney Bundle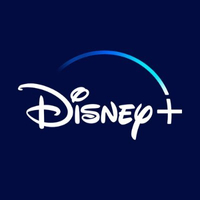 Watch American Born Chinese today | Disney Bundle
The Disney Bundle gets you Disney Plus plus live sports and unmissable Originals through ESPN+ and Hulu as well. That's three streaming services all for $12.99 a month or $19.99 a month without adverts.
How to save money on Disney+
While there's no longer a Disney Plus free trial to speak of, the Disney Plus price offers great value and is already cheaper than competing streaming services like Netflix. Yet you can get more bang for your buck when you sign up for an annual subscription and get 15% off the monthly price. Yes, you have to splash a wad of cash initially, but with so much content to get stuck into, we very much doubt you'll run out of things to watch before your year is up. You're looking at $79.90 ($109.99 without adverts)/£79.90/AU$139.99 for a 12-month membership.
If your interests are farther reaching (and you're in the US), then we'd seriously recommend the fantastic value Disney Plus bundle package. It adds Hulu and ESPN Plus to your subscription price, with the Hulu element opening up a world of more adult-focused content, including Hulu Originals like History of the World Part 2, Candy, Tiny Beautiful Things, the Hellraiser reboot and Nine Perfect Strangers. Meanwhile, ESPN Plus brings tonnes of exclusive live sport, highlights and documentaries. The combined bundle costs just $12.99 per month.
What else should I know about Disney+?
American Born Chinese is the latest in a string exciting new releases exclusive to Disney Plus, following on from Obi-Wan Kenobi, Ms Marvel, Ant-Man and the Wasp: Quantumania, and She-Hulk: Attorney At Law. And there's plenty more to come too, with The Mandalorian spin-off Ahsoka debuting in August and then Loki season 2 in October.
You'll also find National Geographic documentaries, Disney and Pixar classics, the entire Star Wars saga and every season of The Simpsons.
Star on Disney Plus, meanwhile, has seen the amount of content available through Disney Plus more than double, with a particular eye to more grown-up shows. Some of the best Star on Disney Plus shows include The Dropout, Snowfall, Only Murders in the Building, and Solar Opposites. And parents won't have to worry about their kids accidentally seeing inappropriate content, as Star includes a slew of parental control features to ensure the service stays as family-friendly as ever.
Star on Disney Plus is available in the UK, most of Europe, and other select markets like Australia and New Zealand - but not in the US, where the media giant's Hulu service already has very similar ground covered.
So, what devices can you watch Disney Plus on? The streaming service has apps for iOS and Android (of course) and is available to watch online via the likes of Amazon Fire TV Stick, PS4, Xbox One and Roku streaming devices.