How to watch Tiny Beautiful Things online
All eight episodes of Tiny Beautiful Things are available to watch in the US from April 7 exclusively on Hulu (30-day free trial; $7.99 a month thereafter). Internationally, every episode of the new drama becomes available the same day through the Disney Plus 'Star' hub.
Swipe to scroll horizontally
---
Tiny Beautiful Things preview
Kathryn Hahn gives a career-best performance as a columnist excavating the traumas of her past to provide hard-won advice to her legion of anguished followers. Variety says Hahn "shines" in this "messy, horny, hilarious" portrayal of an advice columnist.
Based on the book by bestselling author Cheryl Strayed and produced by Hello Sunshine – the team responsible for The Morning Show and Little Fires Everywhere – the only advice you'll need is how to watch Tiny Beautiful Things online, which you explain for you below.
Adapted from Strayed's book, Tiny Beautiful Things finds Clare Pierce (Hahn) at a crossroads. She's despised by her teenage daughter Rae (Tanzyn Crawford), her writing career is going nowhere, and she spends couples therapy exchanging recriminations with her husband Danny (Welcome to Chippendales' Quentin Plair) about their non-existent sex life.
She's understandably dumbfounded, then, when an old friend encourages her to take over his life advice column. Writing anonymously as "Dear Sugar", it becomes the therapeutic means by which she starts to process her own traumas, exploring her difficult adolescence and the raw grief of her mother's death. In mining her own past experiences, she's able to help her readers – and herself – heal and move on.
Best of all, you can binge-watch all eight episodes of Tiny Beautiful Things online now – from anywhere in the world. Details below...
---

How to watch Tiny Beautiful Things online for FREE in the US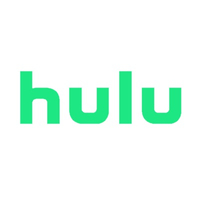 All 8 episodes of this new drama series are available exclusively on Hulu in the US right now.
Just sign up to Hulu's basic (with ads) plan to watch Tiny Beautiful Things. A membership costs $7.99 a month after your 30-day free trial, and you can cancel at any time.
For those looking for value for money, you can combine Hulu with Disney Plus and ESPN Plus for just a few dollars more. The Disney Plus bundle combines all three streaming services for the great value price of just $12.99 per month – $19.99 if you want to ditch the ads.
So, as well as everything on Hulu, such as Abbott Elementary, The Great, Love Victor, Snowfall and Normal People, you also get everything Marvel, Star Wars, Pixar and The Simpsons from Disney Plus and top quality live sports from ESPN Plus.
Better still, Hulu is available to watch on an enormous range of devices, among them Android, iOS, Apple TV, Chromecast, Echo Show, Fire TV, Roku and games consoles.
How to watch Tiny Beautiful Things online from anywhere else in the world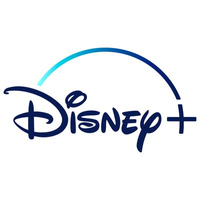 In international territories like Canada, the UK and Australia, all episodes of Tiny Beautiful Things will be released via the Disney Plus 'Star' hub on Friday, April 7 – the same day as the show debuts in the US.
As Disney Plus has now been rolled out in North America, Europe and parts of Asia and Latin America, watching Tiny Beautiful Things using the service is easier than ever. If you're located in a country where the service is available, just head to the Disney Plus website and sign up for the service to watch.
In addition to being the exclusive international home of Tiny Beautiful Things, Disney Plus also gives you access to Disney's huge back catalog, the entire Star Wars canon, plus all things Marvel, Fox and Pixar all for just CA$11.99/£7.99/AU$13.99 a month.
Tiny Beautiful Things, episode guide
Episode 1: Wednesday, April 7
Episode 2: Wednesday, April 7
Episode 3: Wednesday, April 7
Episode 4: Wednesday, April 7
Episode 5: Wednesday, April 7
Episode 6: Wednesday, April 7
Episode 7: Wednesday, April 7
Episode 8: Wednesday, April 7
Tiny Beautiful Things trailer
How to save money on Disney+
While there's no longer a Disney Plus free trial to speak of, the Disney Plus price offers great value and is already cheaper than competing streaming services like Netflix. Yet you can get more bang for your buck when you sign up for an annual subscription and get 15% off the monthly price. Yes, you have to splash a wad of cash initially, but with so much content to get stuck into, we very much doubt you'll run out of things to watch before your year is up. You're looking at $109.99/£79.90/AU$139.99 for a 12-month membership.
If your interests are farther reaching (and you're in the US), then we'd seriously recommend the fantastic value Disney Plus bundle package. It adds Hulu and ESPN Plus to your subscription price, with the Hulu element opening up a world of more adult-focused content, including Hulu Originals like Extraordinary, Only Murders in the Building, How I Met Your Father, History of the World Part II and The Great. Meanwhile, ESPN Plus brings tonnes of exclusive live sport, highlights and documentaries. The combined ad-supported bundle costs just $12.99 per month.
What else should I know about Disney+?
Tiny Beautiful Things is just the latest in a string of highly-anticipated releases exclusive to the platform, including The Mandalorian, Obi-Wan Kenobi, She-Hulk: Attorney at Law, Ms. Marvel and Werewolf By Night. Plus, there's plenty more on the way, such as Secret Invasion, X-Men-97 and Loki season 2, all set to arrive in the coming weeks and months.
You'll also find National Geographic documentaries, Disney and Pixar classics, the entire Star Wars saga and every season of The Simpsons.
The streaming service has apps for iOS and Android (of course), and is available to watch online via the likes of Amazon Fire TV Stick, PS4, Xbox One and Roku streaming devices.
Tiny Beautiful Things is available on the platform thanks to the new Star on Disney Plus that most global markets get to enjoy, which has seen the amount of content available through Disney Plus more than double, with a particular eye to shows grown-ups are going to enjoy.
Some of the best Star on Disney Plus shows include The Dropout, Snowfall, Only Murders in the Building, and Dopesick. And parents won't have to worry about their kids accidentally seeing inappropriate content, as Star includes a slew of parental control features to ensure the service stays as family-friendly as ever.
It's available in the UK, most of Europe, and other select markets like Australia and New Zealand - but not in the US, where the media giant's Hulu service already has very similar ground covered.
Read more: