Key information
- Coming to Disney Plus this year
- No longer set to release in Q1 2023
- Plot based on Marvel's Secret Invasion comic series
- First crossover event in MCU history
- Teaser trailer unveiled at D23 Expo 2022
- Samuel L Jackson returns as Nick Fury
- Ben Mendelsohn, Cobie Smulders, Emilia Clarke, Olivia Colman, and Kingsley Ben-Adir among supporting cast
- Story will impact other Phase 5 projects
It looks like Secret Invasion's release date will remain a secret for a lot longer than we hoped. The upcoming Marvel TV series was supposed to launch in Q1 2023. Now, though, it's only slated to arrive sometime this year. Sad faces all around.
Still, at least we know it's coming to Disney Plus before the year is out. And, as it's one of our most keenly anticipated Marvel Phase 5 projects, we're happy to wait if Secret Invasion blows our proverbial socks off when it's eventually released.
While we wait for the Marvel Cinematic Universe (MCU) TV show to make its debut, what do we know so far? In this guide, you'll find more information on its potential release date, cast, story, how it'll tie into other MCU projects, and more.
Potential spoilers follow for Secret Invasion. Full spoilers for other Marvel films and shows are also discussed.
Secret Invasion release date: what we know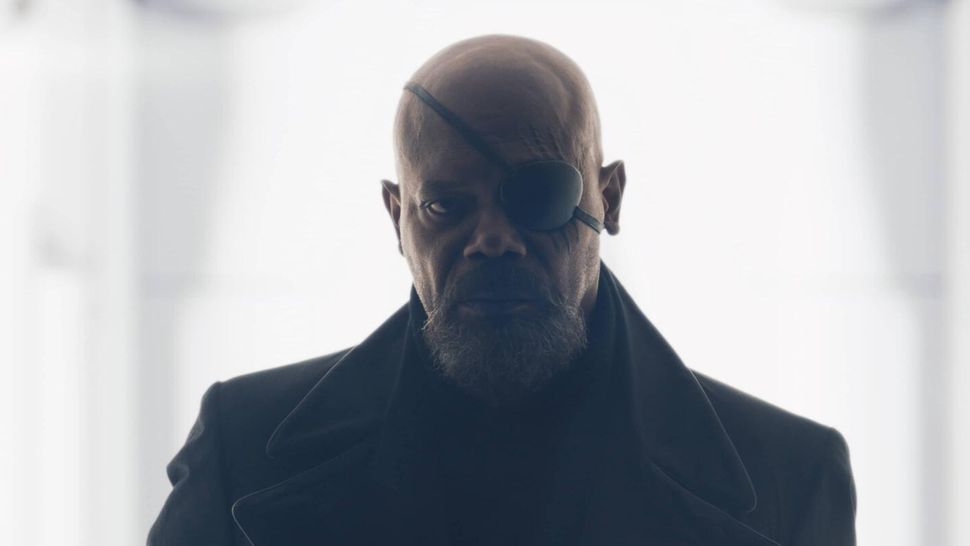 Secret Invasion was expected to arrive in Q1 2023, with Marvel confirming as much during its San Diego Comic-Con 2022 panel. Since then, Secret Invasion's launch has been delayed, with the Disney Plus Originals website (opens in new tab) now listing it as "coming soon". The show was absent from a recent Coming This Spring Disney Plus montage (opens in new tab) video on YouTube, too, meaning it won't be released any time soon.
Marvel hasn't revealed what's behind the delay. But, with the studio re-evaluating how it releases its movies and TV shows – personally, we think Marvel has learned a big lesson from James Gunn's new look DCU when it comes to announcing launch dates – amid other internal issues, it seems Secret Invasion's arrival has been pushed back to give it the attention it deserves.
So, when might the Nick Fury-led TV series land on our screens? Industry insider Alex P (opens in new tab), who writes for credible MCU leaker website The Cosmic Circus, suggests it isn't coming in May as previously rumored. Right now, then, your guess is as good as ours, but we're hoping it'll arrive before The Marvels flies into theaters in November. Secret Invasion is believed to tie into this Phase 5 film (more on why that's the case shortly) so, if you pushed us for an answer, we'd say August or September are the most likely candidates.
Secret Invasion trailer
Secret Invasion's first trailer arrived in September 2022. It looks a tense espionage thriller in the mould of Captain America: The Winter Soldier, with its various characters – Nick Fury in particular – unsure of who they can trust. An exclusive scene featuring Fury and Don Cheadle's James Rhodes – an extended sequence seen in the teaser – also debuted at D23 Expo 2022.
With the series' launch shunted back, it could be some time before a second trailer debuts. Stick with TechRadar for more details when we have them.
Secret Invasion cast
Secret Invasion's cast is largely confirmed, but there's no official word on who some actors are playing:
Samuel L. Jackson as Nick Fury
Ben Mendolsohn as Talos
Cobie Smulders as Maria Hill
Martin Freeman as Everett K. Ross
Don Cheadle as James 'Rhodey' Rhodes/War Machine
Dermot Mulroney as President Ritson
Olivia Colman as Sonya Falsworth
Kingsley Ben-Adir as Gravik
Emilia Clarke as TBA
Killian Scott as TBA
Christopher McDonald as TBA
Carmen Ejogo as TBA
Irina Kara as TBA
Jackson reprises his role as ex-SHIELD director Nick Fury, a character he's played since 2008's Iron Man. His last MCU appearance was in 2019's Spider-Man: Far From Home, where Fury was enjoying a vacation onboard a skrull spaceship.
In November 2021, Marvel released an image of Fury without his iconic eye patch and sporting a gray beard. This is part of his new undercover look as he tries to get to the bottom of the skrull invasion.
Fury is joined by Ben Mendolsohn's Talos and Cobie Smulders' Maria Hill. Talos was also seen in Far From Home, disguising himself as Fury to help Spider-Man stop Mysterio.
Meanwhile, Hill hasn't been seen since Avengers: Endgame. Well, technically she hasn't – Smulders reprised her role as the ex-SHIELD deputy director in Far From Home, too. But, like Talos who was masquerading as Fury, she was being impersonated by Soren, Talos' wife.
Don Cheadle and Martin Freeman are back as James Rhodes and Everett K. Ross. Dermot Mulroney (Hanna, The Purge) is said to be portraying President Ritson, according to an image snapped by Instagram user the_insta_phils (opens in new tab) (thanks to ComicBook.com (opens in new tab) for the catch). The first trailer also appears to show Mulroney's Ritson in the convoy that's hit by an explosion. We'd be surprised if he survives, too, with Harrison Ford's Thaddeus 'Thunderbolt' Ross already confirmed to be the next US President in Captain America: New World Order.
Award-winning actress Olivia Colman is playing special agent Sonya Falsworth. The Falsworth name is one comic fans will immediately recognize, with members of this family taking on the superhero pseudonym Union Jack. It's unclear if Colman's Falsworth will do so in this TV show.
Kingsley Ben-Adir's skrull commander has also been identified as Gravik, a new character created for the series. MCU insider CanWeGetSomeToast (opens in new tab) suggests Gravik has risen through the empire's ranks to be a prominent leader in the skrull hierarchy and will be the primary antagonist. According to The Cosmic Circus (opens in new tab), Gravik's rogue sect have set up camp in Russia
Possible spoilers follow for the identities of Secret Invasion's other characters.
Fans initially believed Emilia Clarke (Game of Thrones) would portray Abigail Brand, the commander of SWORD – a counter-terrorism organization that specifically deals with extra-terrestrial threats in the comics.
However, MCU leaker MyTimetoShineHello (opens in new tab) claims Clarke is playing a skrull called Veranke, who is queen of the Skrull empire. Other insiders, such DanielRPK (opens in new tab) and Lizzie Hill (opens in new tab), dispute that, though, and say Clarke is playing a skrull called G'iah (aka Talos' daughter, according to CanWeGetSomeToast (opens in new tab)), who impersonated Pepper Potts in various Marvel comics. G'iah will reportedly start out as an adversary of Fury and company, but eventually joins them to tackle Gravik's skrulls.
Christopher McDonald (Hacks, Happy Gilmore) is apparently playing a Fox News-style anchor in the mould of Tucker Carlson (per Secret Invasion News (opens in new tab)). Killian Scott (Ripper Street, Love/Hate) will supposedly portray a skrull called Fiz (via The Direct (opens in new tab)), while Carmen Ejogo (Fantastic Beasts) has been cast in an undisclosed role.
Elsewhere, Russian actor Irina Kara (Psycho) was also spotted on set (via Reddit (opens in new tab)) but nobody knows what her role entails. DanielRPK (via CBM Scene (opens in new tab)) has claimed Charlayne Woodward (Unbreakable) will portray Priscilla, who is Fury's wife and a S.W.O.R.D agent, too.
One character who surprisingly might be involved is Daisy Johnson/Quake, who was portrayed by Chloe Bennet in ABC's Agents of SHIELD – a TV series without ties to the MCU. Given Quake's prominent role in the Secret Invasion comic book series, some fans have wondered if she'll appear.
Bennet previously denied her involvement on Instagram, but Marvel leakers CineStealth (opens in new tab) and Tom Smith (opens in new tab) suggest Bennet will feature. DanielRPK (opens in new tab) claims she'll get a new origin story, even though Marvel will include parts of her Agents of SHIELD character arc. Another leaker – The Watcher (opens in new tab) – has suggested Quake's MCU origins will be kept intentionally vague, which gives Marvel some wriggle room about Agents of SHIELD's MCU canonicity.
Since those rumors (and denials) were posted online, Bennet appears to have confirmed she's back as Quake. Taking to Instagram (opens in new tab) in late November, Bennet posed alongside some daisies (*hint hint*), with Marvel fans assuming she'll make her MCU debut very soon.
Secret Invasion plot
Here's Secret Invasion's brief story synopsis: "Secret Invasion is a newly announced series heading to Disney Plus. The crossover comic event series showcases a faction of shape-shifting skrulls who have been infiltrating earth for years."
The show will be spy/espionage superhero action-adventure in tone and it'll be the MCU's first crossover event, so it'll likely tie into Marvel Phase 4 and other Phase 5 projects.
However, Secret Invasion won't be as narratively expansive as the comics it's based on. In January 2021, Marvel President Kevin Feige told ComicBook.com (opens in new tab): "There were more characters in the comic series than there were in Endgame so, no [Secret Invasion won't be bigger in scope]."
Given the series' major players, we're expecting Secret Invasion to be a continuation of the story from Captain Marvel and Spider-Man: Far From Home, which were released in 2019. These movies involved the skrulls to varying degrees, so it'll come as no surprise if they act as jumping-off points for the series.
Speaking to Collider (opens in new tab) in January 2021, Feige said the series' "political paranoia" was something Marvel had wanted to explore for a long time, adding: "We wanted to do a series because it would allow us to do something different than we've seen before." In a separate Digital Spy (opens in new tab) interview, Martin Freeman also teased: "It's pretty dark figuratively and literally. It's a bit murky, quite labyrinthine in terms of storytelling, and the amount of people crossing over with each other."
Potential spoilers follow for Secret Invasion's plot.
One interesting plot point might concern The Blip – i.e. the moment where Thanos snapped half of the universe out of existence in Avengers: Infinity War. CineStealth (opens in new tab) claims it doesn't take place during this period, but the skrull invasion occurs in the five years between Infinity War and Endgame. If true, its first episode may cover the skrull invasion before the show's main narrative begins.
Given the skrulls' ability to shapeshift, we could see other MCU characters make cameo appearances. The comic series revealed there were skrulls who had been masquerading as some of Earth's Mightiest Heroes for years. And it sounds like this story thread could be adapted for the show, with MyTimetoShineHello (opens in new tab) saying there'll be "some superheroes" who turn up in the series.
Elsewhere, The John Campea Show guest Robert Burnett (opens in new tab) claims Rhodey will play a key role. Additionally, The Cosmic Circus (opens in new tab) suggests the Department of Damage Control (DoDC), who showed up in Spider-Man: No Way Home, Ms Marvel, and She-Hulk: Attorney at Law, will also figure.
We'll learn more about Fury's life away from the superhero world, too. Speaking to Entertainment Weekly (opens in new tab), Jackson said: "There are things that even I really didn't know about Nick Fury that I just found out. The minds behind what happened during The Blip are fantastic. That's part of what we're uncovering when we do this series now."
Finally, chatting to The Hollywood Reporter (opens in new tab), Jackson elaborated on how the series will explore Fury's priorities and world outside of the Avengers. "Well, I can have a whole life as Nick Fury that's not Nick Fury at work," he said. "You know, we get to go home with me and see what happens with me at home or when I'm alone or when I'm not so strong." Could Charlayne Woodward's Priscilla tie into this? We'll have to wait and see.
Secret Invasion: how will it impact the MCU?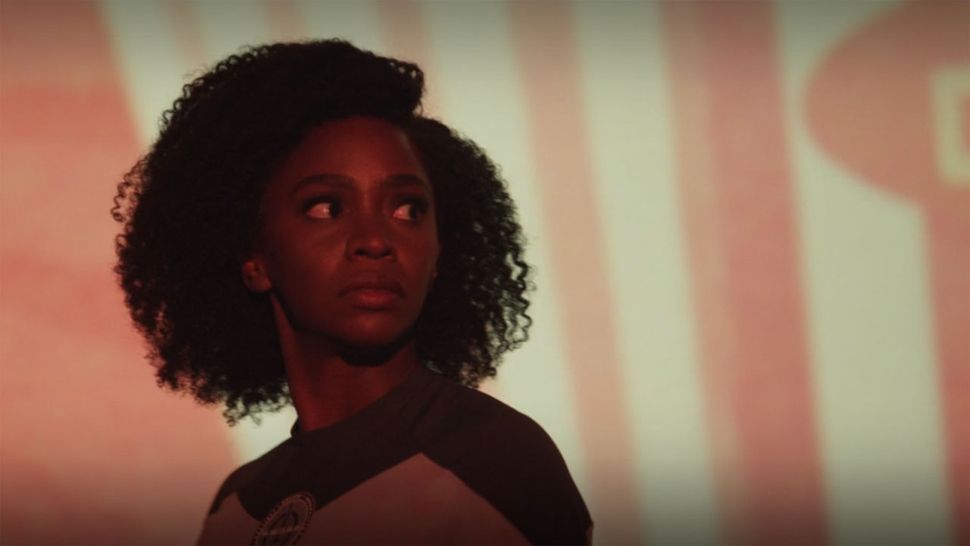 Secret Invasion should follow on from Captain Marvel and Far From Home, and pick up events from WandaVision, which saw Monica Rambeau/Photon (Teyonah Parris) approached by a skrull in the series finale. The unnamed skrull told Rambeau that a friend of her mother wanted to meet Monica, and many fans have predicted this "friend" is Nick Fury.
This plot point wasn't resolved before WandaVision ended, so it's possible that Rambeau could cameo in Secret Invasion. Rambeau will have a major role to play in The Marvels alongside Captain Marvel and Ms. Marvel, but it would be fun to see her show up here first.
Meanwhile, during Marvel's presentation at Disney's 2020 Investor Day (via Mashable (opens in new tab)), Feige revealed Secret Invasion would tie directly into upcoming MCU movies. The Marvels will be one – Fury is set to appear in that flick – and, as mentioned in our cast section, Captain America 4 will be another. Lastly, Don Cheadle confirmed to Total Film magazine (via SlashFilm (opens in new tab)) that Secret Invasion "kicks off what happens" in Armor Wars, Rhodey's first solo MCU adventure. So that's three forthcoming films that'll be directly affected by what happens in this show.
For more MCU content, read up on how to watch the Marvel movies in order or check out our Best Marvel movies ranked guide.